Artist:
Kurokotei
Key Amount:

Approach Rate:

Title:
Scattered Faith
HP Drain:

Star Difficulty:

(7.29)
Creator:
4hri
Accuracy:

Length:
4:41 (1:48 drain)
Source:
東方Project
Genre:
Unspecified (Other)
BPM:
320
Tags:
touhou speedcore marathon kurokotei sayaka- hijiri byakuren 感情の摩天楼 emotional skyscraper ~ cosmic mind zun 東方星蓮船 ~ undefined fantastic object stage
User Rating:
Success Rate:
Points of Failure:


(graph is accumulative, based on % at fail/retry)

16.1% (234 of 1450 plays)

Submitted:
Loved:
Oct 22, 2016
Apr 1, 2017
Rating Spread:

Favourited 98 times in total

Users that love this map: Backho-, Foxylis, Nerokg, BMwrite, exc, hk7326, 5henry, Sayori-kun, LordBoker-, seg32, Kiraz, _Rikaaaaa, chicken Little, Shy Loli, Moofy, Pok [Perv], LedianORe, luenvalq, aluuu, Kaionacho and many more!
Options:
Modding / Discussion
This map is in a LOVED state.
As such, it will not award any pp and leaderboards may be reset by the beatmap creator.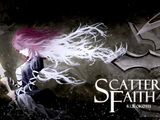 credit to the artist of this song(sayaka-)
:
sound cloud link here
/ Jack / stamina / speedcore / jumpstream / quadstream /
4K hardest marathon
Greatest Speedcore

continued 320 BPM
155~

515BPM!!
somebody sream!!
Special Thanks to
Sayaka- for making this wonderful song and allowing me to map it
Michelle Rivera for creating this wonderful
BG!
Soulseason for helping all pattern
and thanks to modder and maptester
help me for 7k mapping
Thanks to test
-Stratos 4k-Circles _S h i r o_ _Stan Backho- ClearTime Cursetyl Ez2on4keyExr13 hoo9030 inteliser jakads Kim_GodSSI Michelle Rivera MoTeSolo NiAs- Niks Pok [Perv] S P E C Sayaka- snrndisjs soulseason SpectorDG u_e ZeroCalamity
jakads is in the lead! ()
Score
994,163 (99.94%)
Max Combo
3039
MAX / 300 / 200
2214 / 413 / 5
100 / 50 / Misses
0 / 0 / 0
Mods
None
Top 50 Scoreboard
Rank
Score
Accuracy
Player
Max Combo
MAX
300
200
100
50
Miss
Mods
#1
994,163
99.94%
jakads
3039
2214
413
5
0
0
0
None
Report
#2
985,322
99.78%
WindyS
1641
2230
391
8
0
0
3
None
Report
#3
966,541
99.28%
wonder5193
1362
1973
616
35
2
1
5
None
Report
#4
941,812
98.25%
cheewee10
1387
1784
743
82
9
7
7
None
Report
#5
938,698
98.07%
ZhangFan
1349
1704
801
110
8
1
8
None
Report
#6
925,937
98.14%
LostCool
825
1731
786
96
6
1
12
None
Report
#7
919,828
98.48%
aitor98
1336
1966
584
60
4
4
14
None
Report
#8
914,788
98.13%
qx0407
1370
1667
848
97
9
0
11
None
Report
#9
909,883
97.59%
RedNyuRaaaaaaaa
1234
1713
764
129
15
3
8
None
Report
#10
899,637
97.65%
Destiny19
1348
1786
730
73
14
5
24
None
Report
#11
894,895
96.82%
Estonians
812
1650
797
139
25
2
19
None
Report
#12
892,448
96.73%
Wilben_Chan
549
1553
895
134
23
6
21
None
Report
#13
886,371
97.42%
[MY]Idiot
865
1748
740
104
19
3
18
FL
Report
#14
881,656
97.47%
COFFEE_MIX
921
1600
891
103
14
7
17
None
Report
#15
878,113
97.00%
SDMseven
560
1693
777
116
16
2
28
None
Report
#16
875,789
96.99%
hapf
1100
1682
794
103
20
8
25
None
Report
#17
874,405
97.27%
Koneko-
1249
1525
952
116
17
1
21
None
Report
#18
874,116
96.78%
arcwinolivirus
1321
1582
868
136
15
9
22
None
Report
#19
870,725
96.59%
Gonzaalooo
832
1652
790
139
21
3
27
None
Report
#20
868,521
97.01%
Giziri
946
1704
777
100
14
6
31
None
Report
#21
862,297
96.55%
haram601432
801
1557
876
148
26
5
20
None
Report
#22
857,521
96.45%
--------------
1349
1497
926
161
22
6
20
None
Report
#23
857,463
96.59%
ChoCu
1175
1310
1110
174
16
5
17
None
Report
#24
849,953
96.07%
[Crz]Hina
786
1605
804
165
28
1
29
None
Report
#25
849,779
95.92%
MAAAAAAAAAAAAAS
1352
1612
774
196
21
5
24
None
Report
#26
849,438
96.78%
AntoAa
803
1483
956
153
18
2
20
None
Report
#27
838,932
95.85%
Dawt
1357
1611
780
184
25
4
28
None
Report
#28
824,967
95.50%
a4a01
900
1476
921
157
33
5
40
None
Report
#29
821,409
95.69%
[MY]Smokey
804
1595
820
134
39
8
36
None
Report
#30
818,757
94.74%
DarkDave
1354
1381
951
230
25
0
45
None
Report
#31
813,005
95.88%
[ Special ]
805
1288
1097
194
26
4
23
None
Report
#32
802,060
95.67%
HappyOverjoy
1347
1440
926
207
41
2
16
None
Report
#33
797,129
95.25%
Neokje
631
1470
914
165
34
10
39
None
Report
#34
794,515
94.26%
XiaoCase
626
1449
888
183
60
12
40
None
Report
#35
793,994
94.98%
[Crz]MemoryI
568
1385
952
223
38
9
25
HD
Report
#36
793,859
94.83%
Go to HELL
1026
1452
895
207
30
5
43
None
Report
#37
790,868
94.13%
Cryolien
539
1443
863
231
44
17
34
None
Report
#38
790,246
93.95%
Nyooo
811
1338
969
229
35
9
52
None
Report
#39
788,022
94.66%
[cuzz]
601
1427
945
158
38
9
55
None
Report
#40
781,149
94.46%
[ R o a d ]
548
1414
923
199
37
25
34
None
Report
#41
780,919
94.80%
Opean
1040
1393
955
202
37
1
44
None
Report
#42
769,979
93.74%
Jinjin
535
1491
817
209
54
12
49
None
Report
#43
769,619
94.29%
Sar7
900
1402
899
254
32
5
40
None
Report
#44
764,080
94.58%
blueBloody
541
1537
829
169
28
8
61
None
Report
#45
753,083
93.20%
Heimerdinger-
807
1367
896
254
55
14
46
None
Report
#46
751,472
91.92%
--Beamsama--
1020
1251
962
274
68
6
71
None
Report
#47
748,920
93.69%
angniemi
969
1384
928
208
37
18
57
None
Report
#48
744,035
93.12%
Naruse Maria
958
1267
977
278
59
11
40
None
Report
#49
735,916
93.43%
Esc
595
1272
1009
246
39
6
60
HD
Report
#50
729,366
93.71%
Kanosy
251
1272
1034
215
48
7
56
None
Report