Artist:
Dokyo Kyodai
Circle Size:

Approach Rate:

Title:
DIAVOLO
HP Drain:

Star Difficulty:

(13.70)
Creator:
CLSW
Accuracy:

Length:
1:47 (1:47 drain)
Source:
beatmania IIDX 19 Lincle
Genre:
Unspecified (Other)
BPM:
160
Tags:
transcendental etudes
User Rating:
Success Rate:
Points of Failure:


(graph is accumulative, based on % at fail/retry)

22.5% (1377 of 6129 plays)

Submitted:
Loved:
Oct 18, 2016
Oct 2, 2017
Rating Spread:

Favourited 26 times in total

Users that love this map: Grayswandir, blacklotus, Quit user, Princess_Perona, Mikudesu, Mwallx, Guillotine, LegoTonix, Smudge, -Nicotine, Phantom_Stella, Marfolog, FABninja, NemesisXzr, KawaiiNoLife, joxa12, Beizer, Dennosity, deltaz13, 9xi and many more!
Options:
Modding / Discussion
This map is in a LOVED state.
As such, it will not award any pp and leaderboards may be reset by the beatmap creator.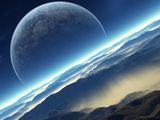 Okay, Nerfed.
Guillotine is in the lead! ()
Score
8,749,990 (99.32%)
Max Combo
316
300 / 100 / 50
1197 / 0 / 115
Misses
9
Geki (Elite Beat!)
286
Droplet misses
0
Mods
None
Top 50 Scoreboard
| | Rank | Score | Accuracy | Player | Max Combo | 300 / 100 / 50 | Geki | Droplet Miss | Misses | Mods | |
| --- | --- | --- | --- | --- | --- | --- | --- | --- | --- | --- | --- |
| #1 | | 8,749,990 | 99.32% | Guillotine | 316 | 1197&nbsp&nbsp/ 0 / 115 | 286 | 0 | 9 | None | Report |
| #2 | | 6,349,760 | 98.86% | DakkyChan | 548 | 1193&nbsp&nbsp/ 0 / 113 | 285 | 2 | 13 | NF | Report |
| #3 | | 5,641,600 | 98.18% | [224]Hyperw7 | 266 | 1185&nbsp&nbsp/ 0 / 112 | 277 | 3 | 21 | None | Report |
| #4 | | 4,720,990 | 96.37% | ItsLexii | 428 | 1164&nbsp&nbsp/ 0 / 109 | 269 | 6 | 42 | NF | Report |
| #5 | | 4,562,560 | 98.18% | Motion | 378 | 1185&nbsp&nbsp/ 0 / 112 | 278 | 3 | 21 | NF | Report |
| #6 | | 3,764,930 | 95.08% | LechuCzechu | 377 | 1149&nbsp&nbsp/ 0 / 107 | 274 | 8 | 57 | NF | Report |
| #7 | | 3,560,810 | 96.06% | Spectator | 307 | 1162&nbsp&nbsp/ 0 / 107 | 267 | 8 | 44 | NF | Report |
| #8 | | 3,259,390 | 92.81% | Last Bubble | 387 | 1120&nbsp&nbsp/ 0 / 106 | 260 | 9 | 86 | NF | Report |
| #9 | | 3,116,780 | 92.73% | skvix | 252 | 1115&nbsp&nbsp/ 0 / 110 | 240 | 5 | 91 | NF | Report |
| #10 | | 3,022,820 | 94.10% | _Asriel | 267 | 1136&nbsp&nbsp/ 0 / 107 | 251 | 8 | 70 | NF | Report |
| #11 | | 3,021,620 | 94.93% | -Plus- | 243 | 1144&nbsp&nbsp/ 0 / 110 | 252 | 5 | 62 | NF | Report |
| #12 | | 2,695,360 | 92.28% | dika312 | 248 | 1113&nbsp&nbsp/ 0 / 106 | 237 | 9 | 93 | NF | Report |
| #13 | | 2,636,860 | 94.78% | Beizer | 306 | 1143&nbsp&nbsp/ 0 / 109 | 258 | 6 | 63 | NF | Report |
| #14 | | 2,628,490 | 94.85% | Inryoku | 227 | 1147&nbsp&nbsp/ 0 / 106 | 260 | 9 | 59 | NF | Report |
| #15 | | 2,552,158 | 92.20% | [490]Kazuyo | 234 | 1113&nbsp&nbsp/ 0 / 105 | 254 | 10 | 93 | NF,HR | Report |
| #16 | | 2,541,860 | 92.81% | Hareimu | 229 | 1119&nbsp&nbsp/ 0 / 107 | 246 | 8 | 87 | NF | Report |
| #17 | | 2,536,839 | 86.07% | alienflybot | 229 | 1035&nbsp&nbsp/ 0 / 102 | 224 | 13 | 171 | NF,HD | Report |
| #18 | | 2,496,720 | 92.05% | qebrus | 251 | 1108&nbsp&nbsp/ 0 / 108 | 244 | 7 | 98 | NF | Report |
| #19 | | 2,472,920 | 94.32% | ekr | 237 | 1136&nbsp&nbsp/ 0 / 110 | 250 | 5 | 70 | NF | Report |
| #20 | | 2,467,480 | 95.84% | Lovefool | 273 | 1154&nbsp&nbsp/ 0 / 112 | 264 | 3 | 52 | NF | Report |
| #21 | | 2,414,410 | 88.80% | Lume | 229 | 1067&nbsp&nbsp/ 0 / 106 | 221 | 9 | 139 | NF | Report |
| #22 | | 2,276,680 | 91.14% | Dahcreeper | 229 | 1101&nbsp&nbsp/ 0 / 103 | 245 | 12 | 105 | NF | Report |
| #23 | | 2,274,780 | 91.29% | TheFlameWind | 229 | 1104&nbsp&nbsp/ 0 / 102 | 250 | 13 | 102 | NF | Report |
| #24 | | 2,262,590 | 91.60% | DoDoEbi | 217 | 1100&nbsp&nbsp/ 0 / 110 | 245 | 5 | 106 | NF | Report |
| #25 | | 2,208,340 | 93.87% | Elusion | 229 | 1134&nbsp&nbsp/ 0 / 106 | 258 | 9 | 72 | NF | Report |
| #26 | | 2,201,970 | 90.61% | Deley- | 229 | 1092&nbsp&nbsp/ 0 / 105 | 233 | 10 | 114 | NF | Report |
| #27 | | 2,182,680 | 90.31% | Skyleia | 227 | 1085&nbsp&nbsp/ 0 / 108 | 234 | 7 | 121 | NF | Report |
| #28 | | 2,177,320 | 94.63% | -Ken | 172 | 1144&nbsp&nbsp/ 0 / 106 | 259 | 9 | 62 | NF | Report |
| #29 | | 2,171,200 | 90.31% | Pony Cultist | 258 | 1090&nbsp&nbsp/ 0 / 103 | 238 | 12 | 116 | NF | Report |
| #30 | | 2,102,520 | 87.21% | Marfolog | 229 | 1050&nbsp&nbsp/ 0 / 102 | 204 | 13 | 156 | NF | Report |
| #31 | | 2,094,608 | 97.35% | trig0n | 307 | 1176&nbsp&nbsp/ 0 / 110 | 271 | 5 | 30 | HT | Report |
| #32 | | 2,079,610 | 90.61% | -wwwww | 232 | 1091&nbsp&nbsp/ 0 / 106 | 231 | 9 | 115 | NF | Report |
| #33 | | 2,067,460 | 90.01% | Quit user | 229 | 1083&nbsp&nbsp/ 0 / 106 | 250 | 9 | 123 | NF | Report |
| #34 | | 2,061,240 | 89.78% | God Chilean | 282 | 1081&nbsp&nbsp/ 0 / 105 | 233 | 10 | 125 | NF | Report |
| #35 | | 2,048,473 | 89.55% | Del | 227 | 1080&nbsp&nbsp/ 0 / 103 | 233 | 12 | 126 | NF,HR | Report |
| #36 | | 2,015,880 | 89.55% | Ascendance | 231 | 1078&nbsp&nbsp/ 0 / 105 | 228 | 10 | 128 | NF | Report |
| #37 | | 1,998,200 | 86.53% | _wwwww | 237 | 1039&nbsp&nbsp/ 0 / 104 | 220 | 11 | 167 | NF | Report |
| #38 | | 1,958,980 | 87.21% | [ Core ] | 229 | 1055&nbsp&nbsp/ 0 / 97 | 232 | 18 | 151 | NF | Report |
| #39 | | 1,948,490 | 88.95% | NoteKuroi | 225 | 1068&nbsp&nbsp/ 0 / 107 | 243 | 8 | 138 | NF | Report |
| #40 | | 1,948,144 | 90.31% | FABninja | 203 | 1090&nbsp&nbsp/ 0 / 103 | 226 | 12 | 116 | NF,HD | Report |
| #41 | | 1,937,188 | 92.13% | Mrbinking | 155 | 1110&nbsp&nbsp/ 0 / 107 | 249 | 8 | 96 | NF,HD | Report |
| #42 | | 1,930,170 | 90.76% | -Kurx | 195 | 1091&nbsp&nbsp/ 0 / 108 | 233 | 7 | 115 | NF | Report |
| #43 | | 1,904,970 | 89.17% | -Nicotine | 215 | 1076&nbsp&nbsp/ 0 / 102 | 225 | 13 | 130 | NF | Report |
| #44 | | 1,902,860 | 88.64% | Fl4ndre Scarlet | 227 | 1064&nbsp&nbsp/ 0 / 107 | 227 | 8 | 142 | NF | Report |
| #45 | | 1,890,930 | 87.89% | Maincrashed | 227 | 1053&nbsp&nbsp/ 0 / 108 | 214 | 7 | 153 | NF | Report |
| #46 | | 1,877,440 | 90.08% | Tsukiyama | 181 | 1084&nbsp&nbsp/ 0 / 106 | 236 | 9 | 122 | NF | Report |
| #47 | | 1,835,610 | 86.00% | Smukur | 229 | 1028&nbsp&nbsp/ 0 / 108 | 218 | 7 | 178 | NF | Report |
| #48 | | 1,783,690 | 85.69% | Enchant | 257 | 1038&nbsp&nbsp/ 0 / 94 | 217 | 21 | 168 | NF | Report |
| #49 | | 1,744,610 | 87.51% | [Crescent] | 226 | 1055&nbsp&nbsp/ 0 / 101 | 220 | 14 | 151 | NF | Report |
| #50 | | 1,739,590 | 87.51% | koliron | 235 | 1056&nbsp&nbsp/ 0 / 100 | 224 | 15 | 150 | NF | Report |