Artist:
Himeringo
Circle Size:

Approach Rate:

Title:
Shinitai-chan
HP Drain:

Star Difficulty:

(3.46)
Creator:
Hailie
Accuracy:

Length:
3:08 (2:44 drain)
Source:
Genre:
Unspecified (Other)
BPM:
132
Tags:
すいっち switch ia vocaloid miss wanna-die cover butterp -aria on the planetes- shiratoi skairul noffy
User Rating:
Success Rate:
Points of Failure:


(graph is accumulative, based on % at fail/retry)

13.4% (81 of 603 plays)

Submitted:
Qualified:
Oct 11, 2016
Dec 11, 2017
Rating Spread:

Favourited 39 times in total

Users that love this map: Noffy, YamiHikari, NickyW093, Yuskia, GalletitaDulce, tarobe-, Skairul, Ceryuia, IamChibiterasu, Fiovaranti, andryw_biird98, 0ikawa, PocketCthulhu, Kurz Anas, Tenshinote, Natalia2000, juan736, toukaghoulneko, Hatmusic4, NobigdealxD and many more!
Options:
Modding / Discussion
This map is in a QUALIFIED state.
Beware that the leaderboard will be reset before it is ranked!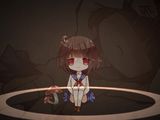 High quality BG, Video, and MP3 by Noffy
Shira's Insane Made by Shiratoi
Hard Made by Me
Noffy's Advanced Made by Noffy
Skariul's Easy Made by Skariul
Normal Made by Me
MelodyP is in the lead! ()
Score
10,509,322 (100.00%)
Max Combo
785
300 / 100 / 50
475 / 0 / 0
Misses
0
Geki (Elite Beat!)
93
Katu (Beat!)
0
Mods
HD,DT
Top 50 Scoreboard
| | Rank | Score | Accuracy | Player | Max Combo | 300 / 100 / 50 | Geki | Katu | Misses | Mods | |
| --- | --- | --- | --- | --- | --- | --- | --- | --- | --- | --- | --- |
| #1 | | 10,509,322 | 100.00% | MelodyP | 785 | 475&nbsp&nbsp/ 0 / 0 | 93 | 0 | 0 | HD,DT | Report |
| #2 | | 10,496,993 | 99.72% | Keirun | 785 | 473&nbsp&nbsp/ 2 / 0 | 91 | 2 | 0 | HD,DT | Report |
| #3 | | 10,387,232 | 97.47% | --w-- | 785 | 457&nbsp&nbsp/ 18 / 0 | 83 | 10 | 0 | HD,DT | Report |
| #4 | | 10,288,885 | 97.61% | ye__ow | 785 | 458&nbsp&nbsp/ 17 / 0 | 80 | 13 | 0 | HD,DT | Report |
| #5 | | 9,819,653 | 99.16% | Dame Dame Desu | 784 | 469&nbsp&nbsp/ 6 / 0 | 87 | 6 | 0 | DT | Report |
| #6 | | 9,792,260 | 98.60% | MedicinE | 784 | 465&nbsp&nbsp/ 10 / 0 | 83 | 10 | 0 | DT | Report |
| #7 | | 9,771,680 | 98.32% | gimly32 | 785 | 463&nbsp&nbsp/ 12 / 0 | 83 | 10 | 0 | DT | Report |
| #8 | | 9,685,271 | 98.42% | ghostcity96 | 778 | 464&nbsp&nbsp/ 10 / 1 | 84 | 8 | 0 | DT | Report |
| #9 | | 9,668,375 | 97.19% | Hey lululu | 783 | 455&nbsp&nbsp/ 20 / 0 | 78 | 15 | 0 | DT | Report |
| #10 | | 8,879,356 | 98.42% | Fizz | 743 | 464&nbsp&nbsp/ 10 / 1 | 82 | 10 | 0 | DT | Report |
| #11 | | 8,877,176 | 100.00% | Shiomiya Shiori | 785 | 475&nbsp&nbsp/ 0 / 0 | 93 | 0 | 0 | PF | Report |
| #12 | | 8,654,762 | 97.47% | Tenshinote | 784 | 457&nbsp&nbsp/ 18 / 0 | 77 | 16 | 0 | SD | Report |
| #13 | | 8,608,294 | 97.61% | nuc | 782 | 458&nbsp&nbsp/ 17 / 0 | 78 | 15 | 0 | None | Report |
| #14 | | 8,602,558 | 96.14% | Infarct | 784 | 448&nbsp&nbsp/ 25 / 2 | 72 | 19 | 0 | None | Report |
| #15 | | 8,566,024 | 95.79% | cymasster | 785 | 445&nbsp&nbsp/ 30 / 0 | 73 | 20 | 0 | None | Report |
| #16 | | 5,895,250 | 98.67% | Irohas | 620 | 466&nbsp&nbsp/ 8 / 0 | 84 | 8 | 1 | None | Report |
| #17 | | 5,704,352 | 98.60% | AIOmega | 604 | 465&nbsp&nbsp/ 10 / 0 | 84 | 9 | 0 | None | Report |
| #18 | | 5,306,603 | 97.23% | NeonLights | 531 | 456&nbsp&nbsp/ 17 / 1 | 78 | 13 | 1 | HD,DT | Report |
| #19 | | 5,198,552 | 99.23% | -Redlightning- | 509 | 470&nbsp&nbsp/ 4 / 0 | 89 | 3 | 1 | HD,DT | Report |
| #20 | | 5,159,588 | 96.21% | racacaca | 437 | 449&nbsp&nbsp/ 23 / 2 | 71 | 20 | 1 | HD,DT | Report |
| #21 | | 5,098,040 | 96.63% | qqale | 523 | 451&nbsp&nbsp/ 24 / 0 | 76 | 17 | 0 | HD,DT | Report |
| #22 | | 5,049,640 | 96.77% | XenorayMP | 536 | 452&nbsp&nbsp/ 23 / 0 | 76 | 17 | 0 | DT | Report |
| #23 | | 5,048,090 | 96.49% | derp_cannon | 565 | 450&nbsp&nbsp/ 25 / 0 | 73 | 20 | 0 | None | Report |
| #24 | | 5,015,626 | 95.37% | padzza | 531 | 444&nbsp&nbsp/ 27 / 0 | 72 | 18 | 4 | HD,DT | Report |
| #25 | | 4,818,142 | 92.18% | Thury | 553 | 420&nbsp&nbsp/ 52 / 3 | 55 | 35 | 0 | None | Report |
| #26 | | 4,787,064 | 98.04% | GalletitaDulce | 421 | 461&nbsp&nbsp/ 14 / 0 | 82 | 11 | 0 | HD,DT | Report |
| #27 | | 4,637,552 | 96.88% | Eliso | 498 | 454&nbsp&nbsp/ 17 / 3 | 79 | 10 | 1 | None | Report |
| #28 | | 4,458,878 | 93.12% | Ponks | 488 | 426&nbsp&nbsp/ 49 / 0 | 63 | 30 | 0 | None | Report |
| #29 | | 4,296,514 | 95.75% | Testo | 476 | 446&nbsp&nbsp/ 26 / 1 | 74 | 16 | 2 | DT | Report |
| #30 | | 3,690,304 | 89.72% | PyDeus | 462 | 404&nbsp&nbsp/ 63 / 7 | 46 | 41 | 1 | None | Report |
| #31 | | 3,686,428 | 96.95% | Phoron | 413 | 454&nbsp&nbsp/ 19 / 1 | 77 | 14 | 1 | HD | Report |
| #32 | | 3,508,533 | 94.11% | Kawa Kawa | 340 | 435&nbsp&nbsp/ 36 / 0 | 65 | 24 | 4 | HD,DT | Report |
| #33 | | 3,440,702 | 92.49% | Black Soul | 463 | 423&nbsp&nbsp/ 48 / 2 | 58 | 31 | 2 | None | Report |
| #34 | | 3,407,393 | 94.91% | 12Lucky34 | 359 | 441&nbsp&nbsp/ 28 / 3 | 68 | 21 | 3 | HD,DT | Report |
| #35 | | 3,361,633 | 96.84% | Goldiegt1 | 349 | 455&nbsp&nbsp/ 14 / 2 | 79 | 10 | 4 | HD,DT | Report |
| #36 | | 3,242,106 | 99.16% | Sandrew | 324 | 470&nbsp&nbsp/ 3 / 0 | 88 | 3 | 2 | None | Report |
| #37 | | 3,151,132 | 96.00% | Hipno | 310 | 448&nbsp&nbsp/ 22 / 4 | 75 | 15 | 1 | DT | Report |
| #38 | | 3,131,254 | 92.07% | EthelFrost | 364 | 421&nbsp&nbsp/ 48 / 2 | 54 | 35 | 4 | HD,DT | Report |
| #39 | | 3,050,675 | 94.00% | Feded | 350 | 433&nbsp&nbsp/ 40 / 1 | 69 | 22 | 1 | DT | Report |
| #40 | | 2,857,374 | 91.40% | engkih1 | 367 | 416&nbsp&nbsp/ 51 / 7 | 52 | 35 | 1 | None | Report |
| #41 | | 2,642,098 | 94.74% | Marinho87 | 304 | 439&nbsp&nbsp/ 32 / 2 | 66 | 23 | 2 | None | Report |
| #42 | | 2,458,312 | 97.68% | Hyp3J | 298 | 461&nbsp&nbsp/ 9 / 0 | 83 | 5 | 5 | DT | Report |
| #43 | | 1,916,464 | 93.68% | Jumbomuffin_27 | 270 | 434&nbsp&nbsp/ 33 / 0 | 61 | 26 | 8 | DT | Report |
| #44 | | 1,718,308 | 90.32% | RealWolf132 | 287 | 410&nbsp&nbsp/ 56 / 2 | 51 | 34 | 7 | None | Report |
| #45 | | 1,619,818 | 89.79% | hongip1453 | 203 | 405&nbsp&nbsp/ 61 / 7 | 48 | 37 | 2 | None | Report |
| #46 | | 1,619,188 | 96.49% | Ice Crystal | 192 | 453&nbsp&nbsp/ 15 / 2 | 76 | 11 | 5 | None | Report |
| #47 | | 1,500,649 | 92.95% | Shotoshop | 179 | 429&nbsp&nbsp/ 37 / 1 | 61 | 23 | 8 | DT | Report |
| #48 | | 1,468,118 | 92.25% | Dratornic | 140 | 422&nbsp&nbsp/ 48 / 1 | 62 | 26 | 4 | DT | Report |
| #49 | | 1,294,330 | 92.04% | Overkane | 204 | 423&nbsp&nbsp/ 38 / 9 | 58 | 27 | 5 | None | Report |
| #50 | | 1,245,438 | 88.81% | ishi | 231 | 402&nbsp&nbsp/ 58 / 3 | 45 | 34 | 12 | None | Report |