Artist:
Pegboard Nerds
Circle Size:

Approach Rate:

Title:
BAMF
HP Drain:

Star Difficulty:

(4.23)
Creator:
Dargin
Accuracy:

Length:
3:26 (3:13 drain)
Source:
Genre:
Electronic (Instrumental)
BPM:
160
Tags:
monstercat ayyri nerds by nature ep mcep109
User Rating:
Success Rate:
Points of Failure:


(graph is accumulative, based on % at fail/retry)

18.3% (477 of 2610 plays)

Submitted:
Ranked:
Oct 7, 2016
Oct 24, 2017
Rating Spread:

Favourited 53 times in total

Users that love this map: OSUjanaiKATSURAda, hayfa, sd121212, Cikicikoy, perro chocapic, loliRoriko, Misiaa20, World Fraction, KaedeNaichi, Taikocracy, xxMoniquexx, Dargin, Kurosaki Kazuki, CataaEren, meattape, haphwei, Kaemz, Vermillion Chan, evey576, ReymundoG and many more!
Options:
Modding / Discussion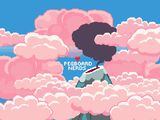 WOO I MADE A SPREAD!!
Featuring BAMF, a
UNIQUE
song to map in the world of the taiko drums. It's been a year for me, the world's laziest mapper, but now I am willing to actually try to rank this :D
Extra shoutout to Taikocracy for his relentless effort to help me get this map some attention without circlejerk <3
Modders: <3
Taikocracy x 3
Vulkin
Ayyri x 2
frukoyurdakul
Stefan x 3
World Fraction
- Starred
- Bubbled :D
- Popped :(
- Bubbled :D
- Popped :(
- Bubbled :D
- QUALIFIED 8-)
- RANKED ♥♥♥
am_Minami is in the lead! ()
Score
1,291,865 (99.17%)
Max Combo
909
300 / 100 / 50
894 / 15 / 0
Misses
0
Geki (Elite Beat!)
14
Katu (Beat!)
0
Mods
DT
Top 50 Scoreboard
| | Rank | Score | Accuracy | Player | Max Combo | 300 / 100 / 50 | Geki | Katu | Misses | Mods | |
| --- | --- | --- | --- | --- | --- | --- | --- | --- | --- | --- | --- |
| #1 | | 1,291,865 | 99.17% | am_Minami | 909 | 894&nbsp&nbsp/ 15 / 0 | 14 | 0 | 0 | DT | Report |
| #2 | | 1,281,384 | 100.00% | sing216 | 909 | 909&nbsp&nbsp/ 0 / 0 | 52 | 0 | 0 | HR | Report |
| #3 | | 1,281,002 | 98.46% | zkane2 | 909 | 881&nbsp&nbsp/ 28 / 0 | 14 | 0 | 0 | DT | Report |
| #4 | | 1,276,088 | 97.96% | Topreflex | 909 | 872&nbsp&nbsp/ 37 / 0 | 18 | 0 | 0 | NC | Report |
| #5 | | 1,275,114 | 99.61% | Dargin | 909 | 902&nbsp&nbsp/ 7 / 0 | 19 | 1 | 0 | HR | Report |
| #6 | | 1,269,084 | 100.00% | uone | 909 | 909&nbsp&nbsp/ 0 / 0 | 49 | 0 | 0 | HD,PF | Report |
| #7 | | 1,266,266 | 98.35% | Das | 909 | 879&nbsp&nbsp/ 30 / 0 | 5 | 0 | 0 | DT | Report |
| #8 | | 1,263,270 | 99.56% | Shyguy | 909 | 901&nbsp&nbsp/ 8 / 0 | 76 | 1 | 0 | HD | Report |
| #9 | | 1,258,476 | 98.18% | Garpo | 909 | 876&nbsp&nbsp/ 33 / 0 | 30 | 0 | 0 | HR | Report |
| #10 | | 1,254,024 | 98.29% | Brames | 909 | 878&nbsp&nbsp/ 31 / 0 | 39 | 1 | 0 | HR,SD | Report |
| #11 | | 1,228,377 | 98.46% | 1RoHa_ | 855 | 882&nbsp&nbsp/ 26 / 0 | 16 | 0 | 1 | NC | Report |
| #12 | | 1,227,260 | 100.00% | sed234rrr | 909 | 909&nbsp&nbsp/ 0 / 0 | 8 | 0 | 0 | None | Report |
| #13 | | 1,227,260 | 100.00% | kevin3333g | 909 | 909&nbsp&nbsp/ 0 / 0 | 85 | 0 | 0 | None | Report |
| #14 | | 1,223,410 | 99.67% | owatanimal | 909 | 903&nbsp&nbsp/ 6 / 0 | 82 | 0 | 0 | None | Report |
| #15 | | 1,216,133 | 98.07% | goheegy | 461 | 876&nbsp&nbsp/ 31 / 0 | 38 | 3 | 2 | DT | Report |
| #16 | | 1,212,240 | 98.95% | Kbludoh | 909 | 890&nbsp&nbsp/ 19 / 0 | 12 | 0 | 0 | None | Report |
| #17 | | 1,209,220 | 98.51% | MechaCrash | 909 | 882&nbsp&nbsp/ 27 / 0 | 41 | 0 | 0 | None | Report |
| #18 | | 1,207,820 | 98.29% | Kaemz | 909 | 878&nbsp&nbsp/ 31 / 0 | 52 | 0 | 0 | None | Report |
| #19 | | 1,206,840 | 98.24% | Xavien | 909 | 877&nbsp&nbsp/ 32 / 0 | 59 | 2 | 0 | None | Report |
| #20 | | 1,200,710 | 98.57% | LumiaVine | 909 | 883&nbsp&nbsp/ 26 / 0 | 1 | 0 | 0 | None | Report |
| #21 | | 1,200,680 | 98.79% | K4N4E | 909 | 887&nbsp&nbsp/ 22 / 0 | 74 | 2 | 0 | None | Report |
| #22 | | 1,199,720 | 97.47% | Briesmas | 909 | 863&nbsp&nbsp/ 46 / 0 | 52 | 0 | 0 | None | Report |
| #23 | | 1,196,350 | 97.25% | Garalulu | 909 | 859&nbsp&nbsp/ 50 / 0 | 21 | 0 | 0 | None | Report |
| #24 | | 1,195,760 | 97.30% | enjoyit1025 | 909 | 860&nbsp&nbsp/ 49 / 0 | 50 | 0 | 0 | None | Report |
| #25 | | 1,195,718 | 98.51% | karon8 | 909 | 882&nbsp&nbsp/ 27 / 0 | 2 | 0 | 0 | DT | Report |
| #26 | | 1,193,380 | 97.25% | conpoko | 909 | 859&nbsp&nbsp/ 50 / 0 | 60 | 1 | 0 | None | Report |
| #27 | | 1,192,360 | 97.52% | lucia_72_k | 909 | 864&nbsp&nbsp/ 45 / 0 | 0 | 0 | 0 | None | Report |
| #28 | | 1,188,650 | 98.13% | toshi1999 | 909 | 875&nbsp&nbsp/ 34 / 0 | 46 | 0 | 0 | None | Report |
| #29 | | 1,184,840 | 97.08% | Mikuw | 909 | 856&nbsp&nbsp/ 53 / 0 | 33 | 1 | 0 | None | Report |
| #30 | | 1,181,858 | 93.84% | perro chocapic | 909 | 797&nbsp&nbsp/ 112 / 0 | 33 | 3 | 0 | DT | Report |
| #31 | | 1,178,332 | 96.59% | Opersent | 863 | 848&nbsp&nbsp/ 60 / 0 | 7 | 0 | 1 | DT | Report |
| #32 | | 1,176,534 | 99.50% | Azer | 696 | 901&nbsp&nbsp/ 7 / 0 | 5 | 0 | 1 | None | Report |
| #33 | | 1,175,810 | 95.98% | Ebichuu | 909 | 836&nbsp&nbsp/ 73 / 0 | 34 | 5 | 0 | None | Report |
| #34 | | 1,170,430 | 98.40% | Sui za za | 909 | 880&nbsp&nbsp/ 29 / 0 | 39 | 0 | 0 | None | Report |
| #35 | | 1,166,092 | 99.72% | Zismac | 576 | 905&nbsp&nbsp/ 3 / 0 | 2 | 0 | 1 | None | Report |
| #36 | | 1,161,720 | 98.95% | unknowwiiplayer | 776 | 891&nbsp&nbsp/ 17 / 0 | 39 | 1 | 1 | None | Report |
| #37 | | 1,157,840 | 93.84% | FusRoYay | 909 | 797&nbsp&nbsp/ 112 / 0 | 35 | 6 | 0 | None | Report |
| #38 | | 1,145,527 | 94.50% | --Madara uchiha | 830 | 814&nbsp&nbsp/ 90 / 0 | 16 | 1 | 5 | NC | Report |
| #39 | | 1,145,080 | 98.24% | 2xmeteor | 786 | 878&nbsp&nbsp/ 30 / 0 | 62 | 1 | 1 | None | Report |
| #40 | | 1,145,050 | 98.07% | Alchyr | 478 | 875&nbsp&nbsp/ 33 / 0 | 0 | 0 | 1 | None | Report |
| #41 | | 1,144,232 | 98.02% | yea | 569 | 876&nbsp&nbsp/ 30 / 0 | 30 | 0 | 3 | None | Report |
| #42 | | 1,142,560 | 97.96% | non90909 | 856 | 876&nbsp&nbsp/ 29 / 0 | 25 | 1 | 4 | None | Report |
| #43 | | 1,140,654 | 96.92% | Annin5571 | 856 | 855&nbsp&nbsp/ 52 / 0 | 43 | 1 | 2 | None | Report |
| #44 | | 1,139,338 | 98.57% | dewero | 560 | 887&nbsp&nbsp/ 18 / 0 | 55 | 1 | 4 | None | Report |
| #45 | | 1,120,318 | 97.41% | Three_Knots | 667 | 867&nbsp&nbsp/ 37 / 0 | 84 | 1 | 5 | None | Report |
| #46 | | 1,116,328 | 98.24% | Lost Story | 733 | 882&nbsp&nbsp/ 22 / 0 | 73 | 1 | 5 | None | Report |
| #47 | | 1,115,978 | 95.82% | rubies87 | 522 | 834&nbsp&nbsp/ 74 / 0 | 4 | 0 | 1 | None | Report |
| #48 | | 1,115,890 | 96.42% | Blaxheart | 549 | 849&nbsp&nbsp/ 55 / 0 | 76 | 4 | 5 | None | Report |
| #49 | | 1,114,116 | 96.81% | jack192837000 | 832 | 853&nbsp&nbsp/ 54 / 0 | 45 | 3 | 2 | None | Report |
| #50 | | 1,112,947 | 94.94% | AiAyako | 406 | 820&nbsp&nbsp/ 86 / 0 | 47 | 4 | 3 | HR | Report |