Artist:
Phantom Sage
Circle Size:

Approach Rate:

Title:
Holystone
HP Drain:

Star Difficulty:

(5.25)
Creator:
sheela
Accuracy:

Length:
6:40 (5:50 drain)
Source:
Genre:
Electronic (Instrumental)
BPM:
124
Tags:
fbc 2016 french beatmapping contest dubstep kill the copyright
User Rating:
Success Rate:
Points of Failure:


(graph is accumulative, based on % at fail/retry)

3.6% (5470 of 152813 plays)

Submitted:
Ranked:
Oct 1, 2016
Jun 15, 2017
Rating Spread:

Favourited 127 times in total

Users that love this map: RaidenDude, Kin, AlexCraft97, YERTI, nurik1996, Smokeman, xxTatsu, TastyOctorok, Exote, ibwubz, BlueScadoo, Pachiru, japa4551, xabel2kox, guerra000, Lilydragon, Restart Button, Yoges, poyo-nya, SaiSai0 and many more!
Options:
Modding / Discussion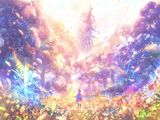 I honestly didn't think I would win.
Check out the other contestants' maps!
https://puu.sh/rsgyv.osz
Woey is in the lead! ()
Score
66,117,692 (99.95%)
Max Combo
1984
300 / 100 / 50
1279 / 1 / 0
Misses
0
Geki (Elite Beat!)
601
Katu (Beat!)
1
Mods
HD
Top 50 Scoreboard
| | Rank | Score | Accuracy | Player | Max Combo | 300 / 100 / 50 | Geki | Katu | Misses | Mods | |
| --- | --- | --- | --- | --- | --- | --- | --- | --- | --- | --- | --- |
| #1 | | 66,117,692 | 99.95% | Woey | 1984 | 1279&nbsp&nbsp/ 1 / 0 | 601 | 1 | 0 | HD | Report |
| #2 | | 65,930,179 | 99.74% | Azer | 1983 | 1275&nbsp&nbsp/ 5 / 0 | 597 | 5 | 0 | HD | Report |
| #3 | | 65,871,647 | 99.79% | Wilchq | 1981 | 1276&nbsp&nbsp/ 4 / 0 | 598 | 4 | 0 | HD | Report |
| #4 | | 65,296,902 | 99.17% | Loli_Schwi | 1977 | 1264&nbsp&nbsp/ 16 / 0 | 586 | 16 | 0 | HD | Report |
| #5 | | 65,239,830 | 99.22% | Karthy | 1975 | 1265&nbsp&nbsp/ 15 / 0 | 590 | 12 | 0 | HD | Report |
| #6 | | 64,654,774 | 98.63% | Knalli | 1967 | 1254&nbsp&nbsp/ 25 / 1 | 581 | 20 | 0 | HD | Report |
| #7 | | 62,346,772 | 99.95% | qwwert | 1983 | 1279&nbsp&nbsp/ 1 / 0 | 601 | 1 | 0 | None | Report |
| #8 | | 62,223,324 | 99.74% | Megure | 1983 | 1275&nbsp&nbsp/ 5 / 0 | 597 | 5 | 0 | None | Report |
| #9 | | 61,876,362 | 99.38% | Neta | 1978 | 1268&nbsp&nbsp/ 12 / 0 | 591 | 11 | 0 | None | Report |
| #10 | | 61,291,098 | 98.49% | Nicechoice | 1976 | 1251&nbsp&nbsp/ 29 / 0 | 577 | 25 | 0 | None | Report |
| #11 | | 60,938,420 | 97.86% | mupmip | 1977 | 1239&nbsp&nbsp/ 41 / 0 | 567 | 35 | 0 | None | Report |
| #12 | | 59,739,740 | 99.69% | Haganenno | 1881 | 1274&nbsp&nbsp/ 6 / 0 | 597 | 5 | 0 | HD | Report |
| #13 | | 37,087,170 | 98.49% | Kirinya | 1490 | 1252&nbsp&nbsp/ 26 / 0 | 580 | 21 | 2 | None | Report |
| #14 | | 36,782,004 | 99.95% | Chaoslitz | 1442 | 1279&nbsp&nbsp/ 1 / 0 | 601 | 1 | 0 | None | Report |
| #15 | | 35,450,828 | 99.32% | Tohru | 1269 | 1268&nbsp&nbsp/ 10 / 0 | 591 | 10 | 2 | HD | Report |
| #16 | | 35,182,359 | 99.64% | Koltay | 1299 | 1274&nbsp&nbsp/ 4 / 0 | 596 | 4 | 2 | HD | Report |
| #17 | | 34,417,877 | 98.93% | Tell | 1344 | 1260&nbsp&nbsp/ 19 / 0 | 584 | 17 | 1 | HD | Report |
| #18 | | 34,381,018 | 98.67% | RicoHoco | 1350 | 1256&nbsp&nbsp/ 21 / 0 | 584 | 17 | 3 | None | Report |
| #19 | | 34,123,024 | 99.48% | Wynner | 1318 | 1270&nbsp&nbsp/ 10 / 0 | 594 | 8 | 0 | None | Report |
| #20 | | 34,008,948 | 99.35% | taku | 1312 | 1268&nbsp&nbsp/ 11 / 0 | 592 | 9 | 1 | None | Report |
| #21 | | 33,842,012 | 98.28% | ripmyacc | 1304 | 1247&nbsp&nbsp/ 33 / 0 | 574 | 28 | 0 | None | Report |
| #22 | | 33,572,754 | 99.71% | Legestrophe | 1268 | 1275&nbsp&nbsp/ 4 / 0 | 598 | 3 | 1 | None | Report |
| #23 | | 33,451,436 | 98.54% | Doomsday | 1305 | 1252&nbsp&nbsp/ 28 / 0 | 577 | 25 | 0 | None | Report |
| #24 | | 33,296,168 | 97.21% | shigurin | 1428 | 1227&nbsp&nbsp/ 52 / 0 | 558 | 43 | 1 | None | Report |
| #25 | | 33,094,255 | 97.43% | Hanori | 1179 | 1231&nbsp&nbsp/ 48 / 1 | 566 | 35 | 0 | HD | Report |
| #26 | | 31,831,158 | 99.69% | NeoAxel | 1073 | 1274&nbsp&nbsp/ 6 / 0 | 596 | 6 | 0 | None | Report |
| #27 | | 31,485,128 | 99.04% | Jimzzyyy | 1306 | 1262&nbsp&nbsp/ 17 / 0 | 586 | 15 | 1 | None | Report |
| #28 | | 31,220,288 | 98.54% | Windy | 1344 | 1253&nbsp&nbsp/ 25 / 0 | 575 | 25 | 2 | None | Report |
| #29 | | 31,129,344 | 98.07% | L D H | 1289 | 1243&nbsp&nbsp/ 37 / 0 | 569 | 33 | 0 | None | Report |
| #30 | | 30,907,156 | 98.28% | nDniwe | 1347 | 1249&nbsp&nbsp/ 27 / 0 | 576 | 24 | 4 | None | Report |
| #31 | | 30,678,890 | 99.19% | xoho | 1315 | 1265&nbsp&nbsp/ 14 / 0 | 589 | 12 | 1 | None | Report |
| #32 | | 29,218,539 | 97.81% | crisco13 | 1071 | 1238&nbsp&nbsp/ 42 / 0 | 565 | 37 | 0 | HD,HR | Report |
| #33 | | 28,958,048 | 98.13% | M3ATL0V3R | 1155 | 1245&nbsp&nbsp/ 33 / 0 | 569 | 31 | 2 | None | Report |
| #34 | | 28,658,274 | 97.59% | Sawagi | 1259 | 1235&nbsp&nbsp/ 42 / 1 | 563 | 37 | 2 | None | Report |
| #35 | | 28,409,148 | 98.41% | p k | 1200 | 1250&nbsp&nbsp/ 29 / 0 | 574 | 27 | 1 | None | Report |
| #36 | | 28,137,101 | 98.62% | Galedrifter | 1214 | 1255&nbsp&nbsp/ 22 / 0 | 579 | 20 | 3 | HD | Report |
| #37 | | 27,840,854 | 97.73% | WWWWWWWWWWWWOWO | 1273 | 1238&nbsp&nbsp/ 39 / 0 | 566 | 33 | 3 | None | Report |
| #38 | | 26,146,824 | 98.53% | ShiroKamiSan | 1181 | 1253&nbsp&nbsp/ 24 / 1 | 577 | 22 | 2 | None | Report |
| #39 | | 25,966,574 | 99.79% | Duftende Pizza | 1111 | 1276&nbsp&nbsp/ 4 / 0 | 598 | 4 | 0 | None | Report |
| #40 | | 25,920,888 | 97.06% | _Ins3rt | 1159 | 1226&nbsp&nbsp/ 49 / 0 | 557 | 42 | 5 | None | Report |
| #41 | | 25,867,840 | 99.38% | gooder101 | 1161 | 1268&nbsp&nbsp/ 12 / 0 | 591 | 11 | 0 | None | Report |
| #42 | | 25,738,377 | 98.85% | Ldd-D | 1113 | 1259&nbsp&nbsp/ 19 / 0 | 585 | 15 | 2 | HD | Report |
| #43 | | 25,706,164 | 98.22% | Skidayo | 1167 | 1247&nbsp&nbsp/ 30 / 1 | 572 | 27 | 2 | None | Report |
| #44 | | 25,627,991 | 98.40% | seegii | 1168 | 1252&nbsp&nbsp/ 22 / 1 | 577 | 21 | 5 | HD | Report |
| #45 | | 25,594,106 | 99.24% | Korilak | 970 | 1266&nbsp&nbsp/ 13 / 0 | 589 | 12 | 1 | None | Report |
| #46 | | 25,100,744 | 98.41% | RockStyle | 1124 | 1250&nbsp&nbsp/ 29 / 0 | 576 | 25 | 1 | None | Report |
| #47 | | 24,288,334 | 98.75% | ckbruin13 | 907 | 1258&nbsp&nbsp/ 18 / 0 | 580 | 18 | 4 | None | Report |
| #48 | | 23,724,182 | 98.96% | Duskyui | 1077 | 1261&nbsp&nbsp/ 17 / 0 | 584 | 16 | 2 | None | Report |
| #49 | | 23,383,242 | 96.28% | Oscar-Sama | 1114 | 1212&nbsp&nbsp/ 61 / 0 | 542 | 55 | 7 | HD | Report |
| #50 | | 23,263,026 | 98.44% | Dannine | 1141 | 1251&nbsp&nbsp/ 26 / 2 | 576 | 23 | 1 | None | Report |