Artist:
Phantom Sage
Circle Size:

Approach Rate:

Title:
Holystone
HP Drain:

Star Difficulty:

(5.25)
Creator:
sheela
Accuracy:

Length:
6:39 (5:49 drain)
Source:
Genre:
Electronic (Instrumental)
BPM:
124
Tags:
fbc 2016 french beatmapping contest dubstep kill the copyright
User Rating:
Success Rate:
Points of Failure:


(graph is accumulative, based on % at fail/retry)

4.7% (956 of 20539 plays)

Submitted:
Ranked:
Oct 1, 2016
Jun 15, 2017
Rating Spread:

Favourited 63 times in total

Users that love this map: Kin, YERTI, Smokeman, TastyOctorok, Exote, ibwubz, BlueScadoo, Pachiru, japa4551, xabel2kox, guerra000, Yoges, SaiSai0, toymac, TheDarkUser, vanucik, carolinehobbit, Ikoyouysu, Imakuri, xM4ti3 and many more!
Options:
This Beatmap's Thread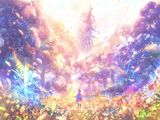 I honestly didn't think I would win.
Check out the other contestants' maps!
https://puu.sh/rsgyv.osz
Azer is in the lead! ()
Score
65,930,179 (99.74%)
Max Combo
1983
300 / 100 / 50
1275 / 5 / 0
Misses
0
Geki (Elite Beat!)
597
Katu (Beat!)
5
Mods
HD
Top 50 Scoreboard
| | Rank | Score | Accuracy | Player | Max Combo | 300 / 100 / 50 | Geki | Katu | Misses | Mods | |
| --- | --- | --- | --- | --- | --- | --- | --- | --- | --- | --- | --- |
| #1 | | 65,930,179 | 99.74% | Azer | 1983 | 1275&nbsp&nbsp/ 5 / 0 | 597 | 5 | 0 | HD | Report |
| #2 | | 65,877,831 | 99.79% | Vincent T | 1982 | 1276&nbsp&nbsp/ 4 / 0 | 598 | 4 | 0 | HD | Report |
| #3 | | 65,296,902 | 99.17% | Loli_Silica | 1977 | 1264&nbsp&nbsp/ 16 / 0 | 586 | 16 | 0 | HD | Report |
| #4 | | 65,239,830 | 99.22% | Karthy | 1975 | 1265&nbsp&nbsp/ 15 / 0 | 590 | 12 | 0 | HD | Report |
| #5 | | 61,876,362 | 99.38% | Neta | 1978 | 1268&nbsp&nbsp/ 12 / 0 | 591 | 11 | 0 | None | Report |
| #6 | | 34,008,948 | 99.35% | taku | 1312 | 1268&nbsp&nbsp/ 11 / 0 | 592 | 9 | 1 | None | Report |
| #7 | | 33,451,436 | 98.54% | Doomsday | 1305 | 1252&nbsp&nbsp/ 28 / 0 | 577 | 25 | 0 | None | Report |
| #8 | | 28,137,101 | 98.62% | Galedrifter | 1214 | 1255&nbsp&nbsp/ 22 / 0 | 579 | 20 | 3 | HD | Report |
| #9 | | 25,966,574 | 99.79% | Duftende Pizza | 1111 | 1276&nbsp&nbsp/ 4 / 0 | 598 | 4 | 0 | None | Report |
| #10 | | 25,920,888 | 97.06% | _Ins3rt | 1159 | 1226&nbsp&nbsp/ 49 / 0 | 557 | 42 | 5 | None | Report |
| #11 | | 25,627,991 | 98.40% | seegii | 1168 | 1252&nbsp&nbsp/ 22 / 1 | 577 | 21 | 5 | HD | Report |
| #12 | | 24,288,334 | 98.75% | ckbruin13 | 907 | 1258&nbsp&nbsp/ 18 / 0 | 580 | 18 | 4 | None | Report |
| #13 | | 23,383,242 | 96.28% | Oscar-Sama | 1114 | 1212&nbsp&nbsp/ 61 / 0 | 542 | 55 | 7 | HD | Report |
| #14 | | 23,263,026 | 98.44% | Dannine | 1141 | 1251&nbsp&nbsp/ 26 / 2 | 576 | 23 | 1 | None | Report |
| #15 | | 23,246,524 | 96.90% | Dr Pepper | 844 | 1222&nbsp&nbsp/ 55 / 0 | 552 | 47 | 3 | HR | Report |
| #16 | | 23,114,212 | 98.07% | TAKAKO | 1047 | 1244&nbsp&nbsp/ 34 / 0 | 569 | 31 | 2 | None | Report |
| #17 | | 23,011,011 | 97.92% | mrzomb | 1086 | 1241&nbsp&nbsp/ 37 / 0 | 566 | 34 | 2 | HD | Report |
| #18 | | 22,120,363 | 98.26% | Digrick | 996 | 1249&nbsp&nbsp/ 26 / 0 | 575 | 23 | 5 | HD | Report |
| #19 | | 22,062,002 | 97.40% | Aswababa | 1106 | 1231&nbsp&nbsp/ 47 / 0 | 561 | 39 | 2 | None | Report |
| #20 | | 21,883,188 | 97.32% | Accator | 1032 | 1230&nbsp&nbsp/ 47 / 0 | 556 | 43 | 3 | None | Report |
| #21 | | 21,787,800 | 98.49% | Sanctus | 837 | 1252&nbsp&nbsp/ 26 / 0 | 578 | 22 | 2 | None | Report |
| #22 | | 20,764,076 | 98.80% | D non | 799 | 1258&nbsp&nbsp/ 20 / 0 | 580 | 20 | 2 | None | Report |
| #23 | | 20,383,076 | 97.62% | Lahael | 724 | 1235&nbsp&nbsp/ 43 / 1 | 564 | 36 | 1 | None | Report |
| #24 | | 19,749,000 | 99.40% | liyin1 | 903 | 1270&nbsp&nbsp/ 7 / 0 | 592 | 7 | 3 | None | Report |
| #25 | | 19,510,380 | 98.70% | Nap4d | 669 | 1255&nbsp&nbsp/ 25 / 0 | 580 | 22 | 0 | None | Report |
| #26 | | 18,106,588 | 98.36% | N M R | 800 | 1249&nbsp&nbsp/ 30 / 0 | 576 | 25 | 1 | None | Report |
| #27 | | 17,633,100 | 98.65% | _Jking | 792 | 1255&nbsp&nbsp/ 22 / 2 | 582 | 18 | 1 | None | Report |
| #28 | | 16,999,710 | 98.26% | LuBren | 641 | 1247&nbsp&nbsp/ 32 / 0 | 570 | 31 | 1 | None | Report |
| #29 | | 16,970,698 | 97.63% | Rxz | 775 | 1238&nbsp&nbsp/ 35 / 0 | 565 | 32 | 7 | None | Report |
| #30 | | 16,410,291 | 98.55% | Rohulk | 719 | 1255&nbsp&nbsp/ 18 / 3 | 582 | 15 | 4 | HD,HR | Report |
| #31 | | 15,892,826 | 97.77% | Lolivery | 640 | 1240&nbsp&nbsp/ 34 / 1 | 569 | 29 | 5 | None | Report |
| #32 | | 15,791,358 | 98.24% | Goisser | 828 | 1248&nbsp&nbsp/ 28 / 1 | 577 | 21 | 3 | None | Report |
| #33 | | 15,751,500 | 98.40% | Kano | 642 | 1252&nbsp&nbsp/ 21 / 3 | 579 | 18 | 4 | HD | Report |
| #34 | | 15,392,752 | 99.17% | emu1337 | 634 | 1266&nbsp&nbsp/ 10 / 0 | 589 | 10 | 4 | None | Report |
| #35 | | 15,388,500 | 97.97% | -perper- | 586 | 1243&nbsp&nbsp/ 33 / 0 | 572 | 27 | 4 | None | Report |
| #36 | | 15,230,040 | 96.74% | Vrza | 803 | 1221&nbsp&nbsp/ 52 / 0 | 553 | 43 | 7 | None | Report |
| #37 | | 14,862,842 | 97.97% | l1mi | 678 | 1244&nbsp&nbsp/ 30 / 0 | 571 | 25 | 6 | None | Report |
| #38 | | 14,649,986 | 81.63% | pLyXoL | 940 | 933&nbsp&nbsp/ 334 / 3 | 363 | 229 | 10 | None | Report |
| #39 | | 14,594,260 | 98.65% | xishikie | 811 | 1256&nbsp&nbsp/ 20 / 0 | 579 | 19 | 4 | None | Report |
| #40 | | 14,559,974 | 98.70% | mx10000 | 648 | 1258&nbsp&nbsp/ 16 / 0 | 582 | 15 | 6 | None | Report |
| #41 | | 14,493,672 | 94.84% | xPinili | 646 | 1183&nbsp&nbsp/ 93 / 0 | 528 | 71 | 4 | None | Report |
| #42 | | 14,492,994 | 99.01% | FunnyMonkey | 668 | 1262&nbsp&nbsp/ 16 / 0 | 588 | 12 | 2 | None | Report |
| #43 | | 14,278,344 | 93.24% | qufqlc8 | 774 | 1156&nbsp&nbsp/ 112 / 1 | 509 | 82 | 11 | None | Report |
| #44 | | 14,096,544 | 98.10% | Vex | 665 | 1247&nbsp&nbsp/ 26 / 0 | 573 | 24 | 7 | None | Report |
| #45 | | 14,085,210 | 95.42% | Raikuman | 723 | 1195&nbsp&nbsp/ 79 / 0 | 538 | 60 | 6 | None | Report |
| #46 | | 13,794,853 | 93.14% | angel417123 | 622 | 1152&nbsp&nbsp/ 119 / 3 | 505 | 89 | 6 | HD | Report |
| #47 | | 13,766,728 | 97.57% | MrAntagonizer | 663 | 1238&nbsp&nbsp/ 32 / 1 | 568 | 26 | 9 | None | Report |
| #48 | | 13,680,052 | 97.34% | [Kamiya] | 545 | 1231&nbsp&nbsp/ 45 / 0 | 559 | 39 | 4 | None | Report |
| #49 | | 13,668,438 | 97.30% | Blackheart | 519 | 1230&nbsp&nbsp/ 45 / 3 | 563 | 34 | 2 | None | Report |
| #50 | | 13,598,665 | 97.16% | twin-nic | 618 | 1231&nbsp&nbsp/ 38 / 0 | 563 | 30 | 11 | HD | Report |