Artist:
Phantom Sage
Circle Size:

Approach Rate:

Title:
Holystone
HP Drain:

Star Difficulty:

(5.25)
Creator:
sheela
Accuracy:

Length:
6:39 (5:49 drain)
Source:
Genre:
Electronic (Instrumental)
BPM:
124
Tags:
fbc 2016 french beatmapping contest dubstep kill the copyright
User Rating:
Success Rate:
Points of Failure:


(graph is accumulative, based on % at fail/retry)

3.8% (2675 of 69890 plays)

Submitted:
Ranked:
Oct 1, 2016
Jun 15, 2017
Rating Spread:

Favourited 88 times in total

Users that love this map: RaidenDude, Kin, YERTI, Smokeman, xxTatsu, TastyOctorok, Exote, ibwubz, BlueScadoo, Pachiru, japa4551, xabel2kox, guerra000, Lilydragon, Restart Button, Yoges, poyo-nya, SaiSai0, Vincent T, Lancelot2299 and many more!
Options:
This Beatmap's Thread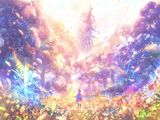 I honestly didn't think I would win.
Check out the other contestants' maps!
https://puu.sh/rsgyv.osz
Azer is in the lead! ()
Score
65,930,179 (99.74%)
Max Combo
1983
300 / 100 / 50
1275 / 5 / 0
Misses
0
Geki (Elite Beat!)
597
Katu (Beat!)
5
Mods
HD
Top 50 Scoreboard
| | Rank | Score | Accuracy | Player | Max Combo | 300 / 100 / 50 | Geki | Katu | Misses | Mods | |
| --- | --- | --- | --- | --- | --- | --- | --- | --- | --- | --- | --- |
| #1 | | 65,930,179 | 99.74% | Azer | 1983 | 1275&nbsp&nbsp/ 5 / 0 | 597 | 5 | 0 | HD | Report |
| #2 | | 65,871,647 | 99.79% | Wilchq | 1981 | 1276&nbsp&nbsp/ 4 / 0 | 598 | 4 | 0 | HD | Report |
| #3 | | 65,296,902 | 99.17% | Loli_Silica | 1977 | 1264&nbsp&nbsp/ 16 / 0 | 586 | 16 | 0 | HD | Report |
| #4 | | 65,239,830 | 99.22% | Karthy | 1975 | 1265&nbsp&nbsp/ 15 / 0 | 590 | 12 | 0 | HD | Report |
| #5 | | 62,223,324 | 99.74% | Megure | 1983 | 1275&nbsp&nbsp/ 5 / 0 | 597 | 5 | 0 | None | Report |
| #6 | | 61,876,362 | 99.38% | Neta | 1978 | 1268&nbsp&nbsp/ 12 / 0 | 591 | 11 | 0 | None | Report |
| #7 | | 59,739,740 | 99.69% | Haganenno | 1881 | 1274&nbsp&nbsp/ 6 / 0 | 597 | 5 | 0 | HD | Report |
| #8 | | 37,638,630 | 99.51% | qwwert | 1495 | 1271&nbsp&nbsp/ 8 / 0 | 594 | 7 | 1 | None | Report |
| #9 | | 36,782,004 | 99.95% | Chaoslitz | 1442 | 1279&nbsp&nbsp/ 1 / 0 | 601 | 1 | 0 | None | Report |
| #10 | | 34,381,018 | 98.67% | Nyapii | 1350 | 1256&nbsp&nbsp/ 21 / 0 | 584 | 17 | 3 | None | Report |
| #11 | | 34,008,948 | 99.35% | taku | 1312 | 1268&nbsp&nbsp/ 11 / 0 | 592 | 9 | 1 | None | Report |
| #12 | | 33,842,012 | 98.28% | ripmyacc | 1304 | 1247&nbsp&nbsp/ 33 / 0 | 574 | 28 | 0 | None | Report |
| #13 | | 33,451,436 | 98.54% | Doomsday | 1305 | 1252&nbsp&nbsp/ 28 / 0 | 577 | 25 | 0 | None | Report |
| #14 | | 31,485,128 | 99.04% | Jimzzyyy | 1306 | 1262&nbsp&nbsp/ 17 / 0 | 586 | 15 | 1 | None | Report |
| #15 | | 30,678,890 | 99.19% | xoho | 1315 | 1265&nbsp&nbsp/ 14 / 0 | 589 | 12 | 1 | None | Report |
| #16 | | 30,375,646 | 97.63% | Knalli | 1301 | 1235&nbsp&nbsp/ 44 / 0 | 565 | 36 | 1 | None | Report |
| #17 | | 28,137,101 | 98.62% | Galedrifter | 1214 | 1255&nbsp&nbsp/ 22 / 0 | 579 | 20 | 3 | HD | Report |
| #18 | | 27,840,854 | 97.73% | 5EX | 1273 | 1238&nbsp&nbsp/ 39 / 0 | 566 | 33 | 3 | None | Report |
| #19 | | 25,966,574 | 99.79% | Duftende Pizza | 1111 | 1276&nbsp&nbsp/ 4 / 0 | 598 | 4 | 0 | None | Report |
| #20 | | 25,920,888 | 97.06% | _Ins3rt | 1159 | 1226&nbsp&nbsp/ 49 / 0 | 557 | 42 | 5 | None | Report |
| #21 | | 25,738,377 | 98.85% | Ldd-D | 1113 | 1259&nbsp&nbsp/ 19 / 0 | 585 | 15 | 2 | HD | Report |
| #22 | | 25,627,991 | 98.40% | seegii | 1168 | 1252&nbsp&nbsp/ 22 / 1 | 577 | 21 | 5 | HD | Report |
| #23 | | 24,288,334 | 98.75% | ckbruin13 | 907 | 1258&nbsp&nbsp/ 18 / 0 | 580 | 18 | 4 | None | Report |
| #24 | | 23,383,242 | 96.28% | Oscar-Sama | 1114 | 1212&nbsp&nbsp/ 61 / 0 | 542 | 55 | 7 | HD | Report |
| #25 | | 23,263,026 | 98.44% | Dannine | 1141 | 1251&nbsp&nbsp/ 26 / 2 | 576 | 23 | 1 | None | Report |
| #26 | | 23,246,524 | 96.90% | Titus | 844 | 1222&nbsp&nbsp/ 55 / 0 | 552 | 47 | 3 | HR | Report |
| #27 | | 23,204,016 | 99.09% | Digrick | 1011 | 1264&nbsp&nbsp/ 13 / 0 | 589 | 10 | 3 | HD | Report |
| #28 | | 23,114,212 | 98.07% | TAKAKO | 1047 | 1244&nbsp&nbsp/ 34 / 0 | 569 | 31 | 2 | None | Report |
| #29 | | 23,011,011 | 97.92% | mrzomb | 1086 | 1241&nbsp&nbsp/ 37 / 0 | 566 | 34 | 2 | HD | Report |
| #30 | | 22,438,436 | 96.25% | MusHi | 866 | 1210&nbsp&nbsp/ 66 / 0 | 542 | 56 | 4 | HD | Report |
| #31 | | 22,062,002 | 97.40% | Aswababa | 1106 | 1231&nbsp&nbsp/ 47 / 0 | 561 | 39 | 2 | None | Report |
| #32 | | 21,934,158 | 99.14% | Boy_314 | 834 | 1265&nbsp&nbsp/ 12 / 0 | 588 | 12 | 3 | HD | Report |
| #33 | | 21,883,188 | 97.32% | Accator | 1032 | 1230&nbsp&nbsp/ 47 / 0 | 556 | 43 | 3 | None | Report |
| #34 | | 21,787,800 | 98.49% | Sanctus | 837 | 1252&nbsp&nbsp/ 26 / 0 | 578 | 22 | 2 | None | Report |
| #35 | | 21,747,602 | 99.53% | HICCA | 867 | 1272&nbsp&nbsp/ 6 / 0 | 595 | 5 | 2 | None | Report |
| #36 | | 21,559,080 | 98.10% | mx10000 | 917 | 1246&nbsp&nbsp/ 29 / 0 | 572 | 25 | 5 | None | Report |
| #37 | | 20,764,076 | 98.80% | D non | 799 | 1258&nbsp&nbsp/ 20 / 0 | 580 | 20 | 2 | None | Report |
| #38 | | 20,681,405 | 98.65% | Viveliam | 757 | 1254&nbsp&nbsp/ 26 / 0 | 579 | 23 | 0 | HD | Report |
| #39 | | 20,566,519 | 97.47% | The100500 | 1002 | 1234&nbsp&nbsp/ 41 / 0 | 562 | 35 | 5 | HR | Report |
| #40 | | 20,383,076 | 97.62% | Lahael | 724 | 1235&nbsp&nbsp/ 43 / 1 | 564 | 36 | 1 | None | Report |
| #41 | | 20,191,694 | 97.94% | ElektroFire | 785 | 1242&nbsp&nbsp/ 35 / 0 | 570 | 29 | 3 | None | Report |
| #42 | | 19,933,256 | 96.39% | _Chell_ | 1037 | 1213&nbsp&nbsp/ 62 / 1 | 548 | 49 | 4 | None | Report |
| #43 | | 19,752,350 | 98.96% | ReaL motion | 838 | 1261&nbsp&nbsp/ 17 / 0 | 583 | 17 | 2 | HR | Report |
| #44 | | 19,749,000 | 99.40% | liyin1 | 903 | 1270&nbsp&nbsp/ 7 / 0 | 592 | 7 | 3 | None | Report |
| #45 | | 19,510,380 | 98.70% | Nap4d | 669 | 1255&nbsp&nbsp/ 25 / 0 | 580 | 22 | 0 | None | Report |
| #46 | | 19,415,326 | 99.19% | Snow Patrol | 757 | 1266&nbsp&nbsp/ 11 / 0 | 588 | 11 | 3 | None | Report |
| #47 | | 18,999,364 | 99.17% | Lupa | 707 | 1265&nbsp&nbsp/ 13 / 0 | 588 | 12 | 2 | None | Report |
| #48 | | 18,692,149 | 97.38% | Lolparty | 667 | 1231&nbsp&nbsp/ 46 / 1 | 558 | 41 | 2 | HR | Report |
| #49 | | 18,497,520 | 98.96% | Kajiin | 765 | 1261&nbsp&nbsp/ 17 / 0 | 585 | 15 | 2 | None | Report |
| #50 | | 18,334,882 | 98.59% | HeoJeanYeong | 907 | 1256&nbsp&nbsp/ 18 / 0 | 579 | 17 | 6 | None | Report |