Artist:
Mig
Circle Size:

Approach Rate:

Title:
Ta Malutka Blondynka
HP Drain:

Star Difficulty:

(4.05)
Creator:
deadpon3
Accuracy:

Length:
3:35 (3:23 drain)
Source:
Genre:
Unspecified (Other)
BPM:
136
Tags:
disco polo polish dance eletronic
User Rating:
Success Rate:
Points of Failure:


(graph is accumulative, based on % at fail/retry)

13.6% (4503 of 33141 plays)

Submitted:
Loved:
Aug 30, 2016
May 27, 2017
Rating Spread:

Favourited 136 times in total

Users that love this map: Hydra, Krfawy, Shinju, XzCraftP, Straszna Bzdura, Frogi, Soul20o1, not matt, Mari0nix, Myylk, Silverboxer, DeasuPL, khristal, Wuin, Kowalick, Veayrus, Yuu-San, emilow12, kadevq2332, Mazzir and many more!
Options:
This Beatmap's Thread
This map is in a LOVED state.
As such, it will not award any pp and leaderboards may be reset by the beatmap creator.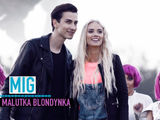 ^ Click the banner above 4 Uncensored Video (Contains cycki and dupa) ^
#
D
i
s
c
o
P
o
l
o
THANKS EVERYONE FOR LOVING IT <3
Check out wajinshu's TV Size Mapset! :D
REDOWNLOAD AFTER 30.11.2016 (Changed Hitsounds)
Diff spread:
Easy - Made for beginners, just simple rhythm :3
Normal - A little harder, but still not really hard lol :I
Hard - This diff requires a bit of skill c:
Wiejska Inba - Ultimate Kurwa Jump Party! ~~
WARNING: CENSORED VIDEO (the kitty cat belongs to ezek)
xddddddd
Nie czekaj, nie zwlekaj, bo czas już nam ucieka.
Spróbujesz, poczujesz... coś w tobie zawiruje. ( ͡° ͜ʖ ͡°)
Shinju to ta malutka blondyna <3
FeriOP is in the lead! ()
Score
19,195,546 (100.00%)
Max Combo
866
300 / 100 / 50
621 / 0 / 0
Misses
0
Geki (Elite Beat!)
135
Katu (Beat!)
0
Mods
HD,DT
Top 50 Scoreboard
| | Rank | Score | Accuracy | Player | Max Combo | 300 / 100 / 50 | Geki | Katu | Misses | Mods | |
| --- | --- | --- | --- | --- | --- | --- | --- | --- | --- | --- | --- |
| #1 | | 19,195,546 | 100.00% | FeriOP | 866 | 621&nbsp&nbsp/ 0 / 0 | 135 | 0 | 0 | HD,DT | Report |
| #2 | | 19,194,446 | 100.00% | Wilchq | 866 | 621&nbsp&nbsp/ 0 / 0 | 135 | 0 | 0 | HD,NC | Report |
| #3 | | 19,192,146 | 100.00% | PajWoj | 866 | 621&nbsp&nbsp/ 0 / 0 | 135 | 0 | 0 | HD,DT | Report |
| #4 | | 19,189,946 | 100.00% | - Daichi - | 866 | 621&nbsp&nbsp/ 0 / 0 | 135 | 0 | 0 | HD,DT | Report |
| #5 | | 19,186,546 | 100.00% | kutafix | 866 | 621&nbsp&nbsp/ 0 / 0 | 135 | 0 | 0 | HD,DT | Report |
| #6 | | 19,171,779 | 99.89% | [ Wakson ] | 866 | 620&nbsp&nbsp/ 1 / 0 | 134 | 1 | 0 | HD,NC | Report |
| #7 | | 19,153,819 | 99.79% | WubWoofWolf | 866 | 619&nbsp&nbsp/ 2 / 0 | 133 | 2 | 0 | HD,DT | Report |
| #8 | | 19,128,827 | 99.68% | Piggey | 866 | 618&nbsp&nbsp/ 3 / 0 | 132 | 3 | 0 | HD,NC | Report |
| #9 | | 19,111,949 | 99.57% | bjbmw | 866 | 617&nbsp&nbsp/ 4 / 0 | 131 | 4 | 0 | HD,NC | Report |
| #10 | | 19,091,137 | 99.46% | Sanko | 866 | 616&nbsp&nbsp/ 5 / 0 | 131 | 4 | 0 | HD,NC | Report |
| #11 | | 19,071,991 | 99.14% | esemoka57 | 865 | 613&nbsp&nbsp/ 8 / 0 | 128 | 7 | 0 | HD,DT | Report |
| #12 | | 19,057,304 | 99.46% | Wario | 865 | 616&nbsp&nbsp/ 5 / 0 | 131 | 4 | 0 | HD,DT | Report |
| #13 | | 19,048,820 | 99.14% | Alien | 866 | 613&nbsp&nbsp/ 8 / 0 | 129 | 6 | 0 | HD,DT | Report |
| #14 | | 19,040,778 | 99.36% | Lexion | 866 | 615&nbsp&nbsp/ 6 / 0 | 130 | 5 | 0 | HD,DT | Report |
| #15 | | 19,032,532 | 99.46% | onyaga | 866 | 616&nbsp&nbsp/ 5 / 0 | 131 | 4 | 0 | HD,DT | Report |
| #16 | | 19,026,508 | 99.19% | WORSTPOLACKEU | 865 | 614&nbsp&nbsp/ 5 / 2 | 130 | 4 | 0 | HD,DT | Report |
| #17 | | 19,019,910 | 99.36% | Karthy | 866 | 615&nbsp&nbsp/ 6 / 0 | 130 | 5 | 0 | HD,DT | Report |
| #18 | | 18,996,646 | 99.25% | Hydra | 866 | 614&nbsp&nbsp/ 7 / 0 | 128 | 7 | 0 | HD,DT | Report |
| #19 | | 18,996,370 | 99.25% | BartekBBBBB | 866 | 614&nbsp&nbsp/ 7 / 0 | 129 | 6 | 0 | HD,DT | Report |
| #20 | | 18,976,838 | 98.82% | Straszna Bzdura | 866 | 610&nbsp&nbsp/ 11 / 0 | 126 | 9 | 0 | HD,DT | Report |
| #21 | | 18,927,771 | 98.82% | Miska | 866 | 610&nbsp&nbsp/ 11 / 0 | 124 | 11 | 0 | HD,DT | Report |
| #22 | | 18,919,121 | 99.14% | Kliiper | 864 | 613&nbsp&nbsp/ 8 / 0 | 130 | 5 | 0 | HD,DT | Report |
| #23 | | 18,910,858 | 98.39% | Hexii | 866 | 606&nbsp&nbsp/ 15 / 0 | 125 | 10 | 0 | HD,DT | Report |
| #24 | | 18,906,049 | 98.79% | Warbreon | 866 | 610&nbsp&nbsp/ 10 / 1 | 128 | 6 | 0 | HD,DT | Report |
| #25 | | 18,893,278 | 98.79% | Ryuti | 866 | 610&nbsp&nbsp/ 10 / 1 | 125 | 9 | 0 | HD,DT | Report |
| #26 | | 18,891,109 | 98.60% | S-e r v a l y | 865 | 608&nbsp&nbsp/ 13 / 0 | 123 | 12 | 0 | HD,DT | Report |
| #27 | | 18,882,039 | 98.55% | Doomsday | 866 | 608&nbsp&nbsp/ 11 / 2 | 123 | 10 | 0 | HD,DT | Report |
| #28 | | 18,881,397 | 98.90% | TheWildTree | 866 | 611&nbsp&nbsp/ 9 / 1 | 128 | 6 | 0 | HD,DT | Report |
| #29 | | 18,838,214 | 98.77% | Mikols3 | 866 | 610&nbsp&nbsp/ 9 / 2 | 129 | 4 | 0 | HD,NC | Report |
| #30 | | 18,816,428 | 97.96% | c00kiezecky | 866 | 602&nbsp&nbsp/ 19 / 0 | 120 | 15 | 0 | HD,DT | Report |
| #31 | | 18,808,661 | 98.50% | Myst1k | 865 | 607&nbsp&nbsp/ 14 / 0 | 123 | 12 | 0 | HD,DT | Report |
| #32 | | 18,800,082 | 97.93% | Acrid | 866 | 602&nbsp&nbsp/ 18 / 1 | 124 | 10 | 0 | HD,DT | Report |
| #33 | | 18,792,954 | 98.20% | -NeBu- | 866 | 605&nbsp&nbsp/ 13 / 3 | 121 | 12 | 0 | HD,DT | Report |
| #34 | | 18,773,111 | 98.28% | Cremation | 866 | 605&nbsp&nbsp/ 16 / 0 | 125 | 10 | 0 | HD,NC | Report |
| #35 | | 18,735,867 | 97.53% | b0bas | 866 | 598&nbsp&nbsp/ 23 / 0 | 121 | 14 | 0 | HD,DT | Report |
| #36 | | 18,727,306 | 97.21% | Zienny | 866 | 595&nbsp&nbsp/ 26 / 0 | 121 | 14 | 0 | HD,NC | Report |
| #37 | | 18,705,077 | 98.01% | 4ikos | 866 | 603&nbsp&nbsp/ 16 / 2 | 125 | 9 | 0 | HD,DT | Report |
| #38 | | 18,677,581 | 97.50% | Barakiel | 866 | 598&nbsp&nbsp/ 22 / 1 | 118 | 16 | 0 | HD,DT | Report |
| #39 | | 18,648,718 | 97.37% | Kon4m | 865 | 597&nbsp&nbsp/ 22 / 2 | 118 | 15 | 0 | HD,DT | Report |
| #40 | | 18,130,381 | 98.77% | petitekpl | 848 | 610&nbsp&nbsp/ 10 / 0 | 126 | 8 | 1 | HD,DT | Report |
| #41 | | 18,087,623 | 94.58% | WiIkojc | 866 | 571&nbsp&nbsp/ 48 / 2 | 106 | 27 | 0 | HD,DT | Report |
| #42 | | 18,028,600 | 99.46% | Asteroid | 866 | 616&nbsp&nbsp/ 5 / 0 | 130 | 5 | 0 | DT | Report |
| #43 | | 18,020,645 | 99.28% | Stajlsu | 846 | 615&nbsp&nbsp/ 4 / 1 | 129 | 4 | 1 | HD,DT | Report |
| #44 | | 18,004,611 | 99.46% | Chtioploute | 866 | 616&nbsp&nbsp/ 5 / 0 | 130 | 5 | 0 | DT | Report |
| #45 | | 18,002,074 | 99.57% | SoMad | 866 | 617&nbsp&nbsp/ 4 / 0 | 131 | 4 | 0 | DT | Report |
| #46 | | 17,989,527 | 99.25% | DT Farmer | 866 | 614&nbsp&nbsp/ 7 / 0 | 128 | 7 | 0 | DT | Report |
| #47 | | 17,988,114 | 98.87% | natnat | 845 | 611&nbsp&nbsp/ 9 / 0 | 125 | 9 | 1 | HD,DT | Report |
| #48 | | 17,980,807 | 99.46% | ACG | 866 | 616&nbsp&nbsp/ 5 / 0 | 131 | 4 | 0 | DT | Report |
| #49 | | 17,948,017 | 99.14% | R3laX3R | 866 | 613&nbsp&nbsp/ 8 / 0 | 128 | 7 | 0 | DT | Report |
| #50 | | 17,919,308 | 97.96% | My Angel Chippy | 866 | 602&nbsp&nbsp/ 19 / 0 | 121 | 14 | 0 | DT | Report |