Artist:
U1 overground
Circle Size:

Approach Rate:

Title:
Serotonin
HP Drain:

Star Difficulty:

(6.09)
Creator:
-kevincela-
Accuracy:

Length:
1:56 (1:55 drain)
Source:
beatmania IIDX 23 copula
Genre:
Unspecified (Other)
BPM:
150
Tags:
User Rating:
Success Rate:
Points of Failure:


(graph is accumulative, based on % at fail/retry)

7.9% (1548 of 19608 plays)

Submitted:
Loved:
Aug 22, 2016
Feb 14, 2017
Rating Spread:

Favourited 48 times in total

Users that love this map: Anto, MURROX, Ritzeh, Happy911, Smuuu, Jounzan, Kirin, SanteriP, Akali, CyberX, Kalindraz, dracrosinos, umii, MissDing, Kaifin, Chaos, Shiguri, Toy, quickiez, BOZENA100003BPM and many more!
Options:
This Beatmap's Thread
This map is in a LOVED state.
As such, it will not award any pp and leaderboards may be reset by the beatmap creator.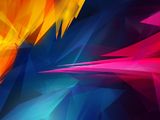 i like fast unreadable maps
red combo color = double speed 1/8s
Toy is in the lead! ()
Score
21,233,351 (97.99%)
Max Combo
1012
300 / 100 / 50
642 / 20 / 0
Misses
0
Geki (Elite Beat!)
243
Katu (Beat!)
19
Mods
HD
Top 50 Scoreboard
| | Rank | Score | Accuracy | Player | Max Combo | 300 / 100 / 50 | Geki | Katu | Misses | Mods | |
| --- | --- | --- | --- | --- | --- | --- | --- | --- | --- | --- | --- |
| #1 | | 21,233,351 | 97.99% | Toy | 1012 | 642&nbsp&nbsp/ 20 / 0 | 243 | 19 | 0 | HD | Report |
| #2 | | 18,500,110 | 93.91% | HappyStick | 986 | 602&nbsp&nbsp/ 59 / 0 | 210 | 51 | 1 | None | Report |
| #3 | | 18,015,476 | 97.63% | -GN | 951 | 639&nbsp&nbsp/ 22 / 0 | 241 | 20 | 1 | HD | Report |
| #4 | | 11,345,670 | 94.41% | Crystal | 715 | 611&nbsp&nbsp/ 42 / 0 | 224 | 35 | 9 | None | Report |
| #5 | | 10,503,720 | 93.88% | idke | 722 | 606&nbsp&nbsp/ 46 / 1 | 218 | 38 | 9 | None | Report |
| #6 | | 10,339,470 | 96.22% | follon | 718 | 626&nbsp&nbsp/ 33 / 0 | 237 | 24 | 3 | None | Report |
| #7 | | 8,527,280 | 94.11% | Jameslike | 547 | 606&nbsp&nbsp/ 51 / 0 | 213 | 47 | 5 | None | Report |
| #8 | | 8,104,100 | 95.82% | Ahmnesia | 613 | 623&nbsp&nbsp/ 34 / 0 | 229 | 29 | 5 | None | Report |
| #9 | | 7,937,920 | 96.48% | FunOrange | 499 | 628&nbsp&nbsp/ 32 / 0 | 233 | 27 | 2 | None | Report |
| #10 | | 7,456,713 | 95.09% | Azer | 558 | 620&nbsp&nbsp/ 28 / 1 | 228 | 27 | 13 | HD | Report |
| #11 | | 7,334,360 | 95.82% | Kyoko | 589 | 624&nbsp&nbsp/ 31 / 0 | 233 | 24 | 7 | None | Report |
| #12 | | 7,288,930 | 95.19% | rustbell | 563 | 616&nbsp&nbsp/ 42 / 1 | 229 | 30 | 3 | None | Report |
| #13 | | 7,282,060 | 93.98% | Kaifin | 615 | 609&nbsp&nbsp/ 39 / 1 | 219 | 36 | 13 | None | Report |
| #14 | | 7,204,570 | 94.21% | Apraxia | 494 | 607&nbsp&nbsp/ 50 / 0 | 217 | 43 | 5 | None | Report |
| #15 | | 7,108,810 | 97.38% | Fataliis | 554 | 637&nbsp&nbsp/ 23 / 0 | 240 | 20 | 2 | None | Report |
| #16 | | 7,087,277 | 88.52% | Braixen | 603 | 556&nbsp&nbsp/ 88 / 4 | 188 | 63 | 14 | HD | Report |
| #17 | | 7,053,316 | 93.68% | Sebu | 562 | 605&nbsp&nbsp/ 43 / 5 | 222 | 30 | 9 | HD | Report |
| #18 | | 6,980,999 | 93.53% | FGSky | 559 | 605&nbsp&nbsp/ 41 / 3 | 217 | 36 | 13 | HD | Report |
| #19 | | 6,840,320 | 93.33% | Spare | 565 | 599&nbsp&nbsp/ 55 / 3 | 218 | 41 | 5 | None | Report |
| #20 | | 6,819,520 | 95.02% | DigiDrake | 535 | 618&nbsp&nbsp/ 33 / 0 | 225 | 30 | 11 | None | Report |
| #21 | | 6,726,510 | 95.32% | Bubbleman | 459 | 617&nbsp&nbsp/ 42 / 0 | 226 | 35 | 3 | None | Report |
| #22 | | 6,674,060 | 95.77% | Jace | 529 | 621&nbsp&nbsp/ 39 / 0 | 224 | 36 | 2 | None | Report |
| #23 | | 6,517,951 | 94.56% | My Angel Yaz | 402 | 612&nbsp&nbsp/ 42 / 0 | 220 | 36 | 8 | HD | Report |
| #24 | | 6,220,620 | 95.32% | GHAngeloid | 499 | 617&nbsp&nbsp/ 42 / 0 | 226 | 33 | 3 | None | Report |
| #25 | | 6,214,670 | 95.19% | Megure | 554 | 618&nbsp&nbsp/ 36 / 1 | 226 | 29 | 7 | None | Report |
| #26 | | 6,159,520 | 86.63% | Myst1k | 549 | 536&nbsp&nbsp/ 109 / 7 | 171 | 77 | 10 | None | Report |
| #27 | | 6,079,431 | 92.77% | DDM | 538 | 602&nbsp&nbsp/ 34 / 5 | 220 | 30 | 21 | HD | Report |
| #28 | | 6,063,200 | 96.53% | SanteriP | 397 | 630&nbsp&nbsp/ 27 / 0 | 239 | 21 | 5 | None | Report |
| #29 | | 5,979,690 | 91.16% | melloe | 545 | 580&nbsp&nbsp/ 69 / 3 | 197 | 58 | 10 | None | Report |
| #30 | | 5,852,590 | 94.74% | Shimox | 454 | 612&nbsp&nbsp/ 45 / 1 | 220 | 39 | 4 | None | Report |
| #31 | | 5,837,250 | 96.22% | Tiger Claw | 434 | 626&nbsp&nbsp/ 32 / 2 | 228 | 30 | 2 | None | Report |
| #32 | | 5,281,470 | 96.98% | Rafis | 432 | 634&nbsp&nbsp/ 24 / 0 | 238 | 20 | 4 | None | Report |
| #33 | | 5,280,050 | 93.10% | Doomsday | 449 | 598&nbsp&nbsp/ 55 / 0 | 208 | 48 | 9 | None | Report |
| #34 | | 5,143,150 | 93.73% | Noname0 | 416 | 603&nbsp&nbsp/ 52 / 1 | 216 | 40 | 6 | None | Report |
| #35 | | 4,957,858 | 94.66% | Ignite | 411 | 612&nbsp&nbsp/ 44 / 0 | 219 | 38 | 6 | HD | Report |
| #36 | | 4,812,190 | 88.47% | pyccknn | 447 | 555&nbsp&nbsp/ 89 / 6 | 184 | 65 | 12 | None | Report |
| #37 | | 4,638,000 | 91.11% | mniminwoo | 426 | 581&nbsp&nbsp/ 65 / 3 | 201 | 52 | 13 | HD | Report |
| #38 | | 4,605,330 | 93.78% | Ritzeh | 428 | 606&nbsp&nbsp/ 44 / 1 | 223 | 32 | 11 | None | Report |
| #39 | | 4,371,100 | 90.06% | Krims | 417 | 573&nbsp&nbsp/ 69 / 1 | 199 | 54 | 19 | None | Report |
| #40 | | 4,340,630 | 91.09% | CSGA-DarkArchon | 344 | 576&nbsp&nbsp/ 81 / 0 | 195 | 63 | 5 | None | Report |
| #41 | | 4,331,275 | 91.41% | sprItzEr | 402 | 587&nbsp&nbsp/ 54 / 1 | 204 | 44 | 20 | HD | Report |
| #42 | | 4,318,240 | 95.22% | 404 AimNotFound | 298 | 617&nbsp&nbsp/ 40 / 0 | 221 | 36 | 5 | None | Report |
| #43 | | 4,311,780 | 90.01% | Mombei | 427 | 570&nbsp&nbsp/ 76 / 3 | 196 | 57 | 13 | None | Report |
| #44 | | 4,298,060 | 94.26% | Lunirs | 246 | 608&nbsp&nbsp/ 48 / 0 | 219 | 37 | 6 | HD | Report |
| #45 | | 4,237,480 | 90.18% | _YuriNee | 427 | 572&nbsp&nbsp/ 74 / 2 | 198 | 52 | 14 | None | Report |
| #46 | | 4,165,996 | 82.10% | monome | 410 | 492&nbsp&nbsp/ 151 / 7 | 151 | 97 | 12 | HD | Report |
| #47 | | 4,145,571 | 92.80% | WubWoofWolf | 295 | 598&nbsp&nbsp/ 48 / 2 | 213 | 38 | 14 | HD | Report |
| #48 | | 4,140,458 | 88.07% | mrzomb | 390 | 548&nbsp&nbsp/ 105 / 0 | 174 | 80 | 9 | HD | Report |
| #49 | | 4,133,523 | 95.75% | he rack | 319 | 623&nbsp&nbsp/ 32 / 1 | 230 | 29 | 6 | HD | Report |
| #50 | | 4,093,840 | 88.49% | peng | 423 | 557&nbsp&nbsp/ 85 / 3 | 194 | 55 | 17 | None | Report |