Artist:
Corpo-Mente
Circle Size:

Approach Rate:

Title:
Dorma
HP Drain:

Star Difficulty:

(2.47)
Creator:
Signum
Accuracy:

Length:
5:15 (5:07 drain)
Source:
Genre:
Rock (Other)
BPM:
110
Tags:
gautier serre laure le prunenec benjamin violet improve tone studios blood music trip-hop baroque electronic igorrr ricinn rïcïnn avantgarde avant
User Rating:
Success Rate:
Points of Failure:


(graph is accumulative, based on % at fail/retry)

26.3% (7920 of 30136 plays)

Submitted:
Ranked:
Aug 18, 2016
Sep 9, 2016
Rating Spread:

Favourited 53 times in total

Users that love this map: YellowManul, Hydria, Rad-, Grimbow, Grief, Smoothie World, neomigeru, Max_Fu, Caracurt, TomArrow, Marbs, Darielle, Shyotamaze, TheZanorin, ImNoob, Nyantiaz, Gaetano96, WithTheFlow, Galaxiesi, Kim Yura and many more!
Options:
Modding / Discussion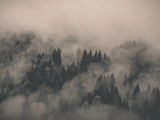 Death must be so beautiful. To lie in the soft brown earth with the grasses waving above one's head, and listen to silence. To have no yesterday, and no to-morrow. To forget time, to forget life, to be at peace.
--- Oscar Wilde, The Canterville Ghost
aefrogdog is in the lead! ()
Score
15,691,749 (100.00%)
Max Combo
1078
300 / 100 / 50
485 / 0 / 0
Misses
0
Geki (Elite Beat!)
137
Katu (Beat!)
0
Mods
NC,FL
Top 50 Scoreboard
| | Rank | Score | Accuracy | Player | Max Combo | 300 / 100 / 50 | Geki | Katu | Misses | Mods | |
| --- | --- | --- | --- | --- | --- | --- | --- | --- | --- | --- | --- |
| #1 | | 15,691,749 | 100.00% | aefrogdog | 1078 | 485&nbsp&nbsp/ 0 / 0 | 137 | 0 | 0 | NC,FL | Report |
| #2 | | 14,866,269 | 100.00% | ImNoob | 1078 | 485&nbsp&nbsp/ 0 / 0 | 137 | 0 | 0 | HD,DT | Report |
| #3 | | 14,866,269 | 100.00% | Zadkiel | 1078 | 485&nbsp&nbsp/ 0 / 0 | 137 | 0 | 0 | HD,NC | Report |
| #4 | | 14,863,169 | 100.00% | Toy | 1078 | 485&nbsp&nbsp/ 0 / 0 | 137 | 0 | 0 | HD,DT | Report |
| #5 | | 14,863,069 | 100.00% | Jabba | 1078 | 485&nbsp&nbsp/ 0 / 0 | 137 | 0 | 0 | HD,DT | Report |
| #6 | | 14,862,969 | 100.00% | Knyacki | 1078 | 485&nbsp&nbsp/ 0 / 0 | 137 | 0 | 0 | HD,DT | Report |
| #7 | | 14,861,869 | 100.00% | Wilchq | 1078 | 485&nbsp&nbsp/ 0 / 0 | 137 | 0 | 0 | HD,DT | Report |
| #8 | | 14,861,769 | 100.00% | Feraza | 1078 | 485&nbsp&nbsp/ 0 / 0 | 137 | 0 | 0 | HD,DT | Report |
| #9 | | 14,859,469 | 100.00% | GabrielSoSc | 1078 | 485&nbsp&nbsp/ 0 / 0 | 137 | 0 | 0 | HD,DT | Report |
| #10 | | 14,859,469 | 100.00% | -Remilia- | 1078 | 485&nbsp&nbsp/ 0 / 0 | 137 | 0 | 0 | HD,DT | Report |
| #11 | | 14,857,069 | 100.00% | twin-nic | 1078 | 485&nbsp&nbsp/ 0 / 0 | 137 | 0 | 0 | HD,DT | Report |
| #12 | | 14,856,169 | 100.00% | WubWoofWolf | 1078 | 485&nbsp&nbsp/ 0 / 0 | 137 | 0 | 0 | HD,NC | Report |
| #13 | | 14,855,169 | 100.00% | Alexia- | 1078 | 485&nbsp&nbsp/ 0 / 0 | 137 | 0 | 0 | HD,NC | Report |
| #14 | | 14,854,969 | 100.00% | Katsura da | 1078 | 485&nbsp&nbsp/ 0 / 0 | 137 | 0 | 0 | HD,DT | Report |
| #15 | | 14,852,869 | 100.00% | AndreyVoin | 1078 | 485&nbsp&nbsp/ 0 / 0 | 137 | 0 | 0 | HD,DT | Report |
| #16 | | 14,852,769 | 100.00% | ByBy | 1078 | 485&nbsp&nbsp/ 0 / 0 | 137 | 0 | 0 | HD,NC | Report |
| #17 | | 14,852,769 | 100.00% | K y j o | 1078 | 485&nbsp&nbsp/ 0 / 0 | 137 | 0 | 0 | HD,DT | Report |
| #18 | | 14,852,769 | 100.00% | Kikinep | 1078 | 485&nbsp&nbsp/ 0 / 0 | 137 | 0 | 0 | HD,DT | Report |
| #19 | | 14,851,669 | 100.00% | Vannyha | 1078 | 485&nbsp&nbsp/ 0 / 0 | 137 | 0 | 0 | HD,DT | Report |
| #20 | | 14,850,469 | 100.00% | TrolloCat | 1078 | 485&nbsp&nbsp/ 0 / 0 | 137 | 0 | 0 | HD,DT | Report |
| #21 | | 14,849,169 | 100.00% | Zalaria | 1078 | 485&nbsp&nbsp/ 0 / 0 | 137 | 0 | 0 | HD,NC | Report |
| #22 | | 14,848,269 | 100.00% | Meeeeegumin | 1078 | 485&nbsp&nbsp/ 0 / 0 | 137 | 0 | 0 | HD,DT | Report |
| #23 | | 14,847,169 | 100.00% | xobox | 1078 | 485&nbsp&nbsp/ 0 / 0 | 137 | 0 | 0 | HD,DT | Report |
| #24 | | 14,845,869 | 100.00% | UnistalArts1337 | 1078 | 485&nbsp&nbsp/ 0 / 0 | 137 | 0 | 0 | HD,NC | Report |
| #25 | | 14,843,811 | 99.86% | Leviks | 1078 | 484&nbsp&nbsp/ 1 / 0 | 136 | 1 | 0 | HD,DT | Report |
| #26 | | 14,840,467 | 99.86% | Shyotamaze | 1078 | 484&nbsp&nbsp/ 1 / 0 | 136 | 1 | 0 | HD,DT | Report |
| #27 | | 14,840,269 | 100.00% | Kai Kai Kai | 1078 | 485&nbsp&nbsp/ 0 / 0 | 137 | 0 | 0 | HD,DT | Report |
| #28 | | 14,838,411 | 99.86% | Quality Weed | 1078 | 484&nbsp&nbsp/ 1 / 0 | 136 | 1 | 0 | HD,DT | Report |
| #29 | | 14,837,066 | 99.86% | EmingK | 1078 | 484&nbsp&nbsp/ 1 / 0 | 136 | 1 | 0 | HD,NC | Report |
| #30 | | 14,835,295 | 99.73% | Coppola | 1078 | 483&nbsp&nbsp/ 2 / 0 | 135 | 2 | 0 | HD,DT | Report |
| #31 | | 14,832,269 | 100.00% | Id_Beat | 1078 | 485&nbsp&nbsp/ 0 / 0 | 137 | 0 | 0 | HD,DT,SD | Report |
| #32 | | 14,832,267 | 99.83% | akwari | 1078 | 484&nbsp&nbsp/ 0 / 1 | 136 | 0 | 0 | HD,DT | Report |
| #33 | | 14,830,920 | 99.73% | Yazn | 1078 | 483&nbsp&nbsp/ 2 / 0 | 135 | 2 | 0 | HD,NC | Report |
| #34 | | 14,828,270 | 99.86% | Morimiya Aono | 1078 | 484&nbsp&nbsp/ 1 / 0 | 136 | 1 | 0 | HD,DT | Report |
| #35 | | 14,825,569 | 100.00% | Sealeet | 1078 | 485&nbsp&nbsp/ 0 / 0 | 137 | 0 | 0 | HD,DT | Report |
| #36 | | 14,824,974 | 99.73% | theKiste | 1078 | 483&nbsp&nbsp/ 2 / 0 | 135 | 2 | 0 | HD,NC | Report |
| #37 | | 14,824,881 | 99.86% | Sly | 1077 | 484&nbsp&nbsp/ 1 / 0 | 136 | 1 | 0 | HD,DT | Report |
| #38 | | 14,824,767 | 99.73% | AlberttiAasi | 1078 | 483&nbsp&nbsp/ 2 / 0 | 135 | 2 | 0 | HD,NC | Report |
| #39 | | 14,824,764 | 99.73% | IZentouI | 1078 | 483&nbsp&nbsp/ 2 / 0 | 135 | 2 | 0 | HD,NC | Report |
| #40 | | 14,819,364 | 99.86% | Digrick | 1077 | 484&nbsp&nbsp/ 1 / 0 | 136 | 1 | 0 | HD,DT | Report |
| #41 | | 14,819,252 | 99.86% | Bara | 1078 | 484&nbsp&nbsp/ 1 / 0 | 136 | 1 | 0 | HD,DT | Report |
| #42 | | 14,816,276 | 99.73% | Aery | 1078 | 483&nbsp&nbsp/ 2 / 0 | 135 | 2 | 0 | HD,NC | Report |
| #43 | | 14,816,217 | 99.73% | Sova | 1078 | 483&nbsp&nbsp/ 2 / 0 | 135 | 2 | 0 | HD,DT | Report |
| #44 | | 14,815,759 | 99.73% | TheHolo | 1077 | 483&nbsp&nbsp/ 2 / 0 | 135 | 2 | 0 | HD,DT | Report |
| #45 | | 14,815,747 | 99.83% | God Im Frozen | 1078 | 484&nbsp&nbsp/ 0 / 1 | 136 | 0 | 0 | HD,DT | Report |
| #46 | | 14,814,207 | 99.86% | Ryuk_Death_Note | 1078 | 484&nbsp&nbsp/ 1 / 0 | 136 | 1 | 0 | HD,DT | Report |
| #47 | | 14,813,739 | 99.73% | SowAA | 1078 | 483&nbsp&nbsp/ 2 / 0 | 135 | 2 | 0 | HD,DT,SD | Report |
| #48 | | 14,813,307 | 99.86% | diabllo32 | 1078 | 484&nbsp&nbsp/ 1 / 0 | 136 | 1 | 0 | HD,DT | Report |
| #49 | | 14,812,806 | 99.45% | Yukkii | 1078 | 481&nbsp&nbsp/ 4 / 0 | 135 | 2 | 0 | HD,DT | Report |
| #50 | | 14,812,346 | 99.73% | Skidayo | 1078 | 483&nbsp&nbsp/ 2 / 0 | 135 | 2 | 0 | HD,DT | Report |