Artist:
Kurokotei
Circle Size:

Approach Rate:

Title:
Scattered Faith
HP Drain:

Star Difficulty:

(10.03)
Creator:
Sayaka-
Accuracy:

Length:
8:11 (7:24 drain)
Source:
東方Project
Genre:
Unspecified (Other)
BPM:
80
Tags:
touhou speedcore hijiri byakuren emotional skyscraper cosmic mind undefined fantastic object dialgadu77 marathon kurokoutei
User Rating:
Success Rate:
Points of Failure:


(graph is accumulative, based on % at fail/retry)

5.6% (27 of 486 plays)

Submitted:
Loved:
Aug 11, 2016
Nov 27, 2017
Rating Spread:

Favourited 27 times in total

Users that love this map: S a n d, K-2, Ringer, cdhsausageboy, shinchikuhome, 5henry, Sayori-kun, Shurelia, Maitroxsk, Tem, Jonah, bauhelloxd, astel, Sirhu, Brames, suyuyu, Karl-Johan, Nepoch, Fantazy, KosukeSaitooo and many more!
Options:
Modding / Discussion
This map is in a LOVED state.
As such, it will not award any pp and leaderboards may be reset by the beatmap creator.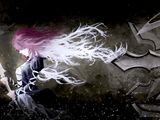 Sayaka- wrote:
Yeah it's only rated 8.23* but don't let the star rating fool you, it's WAY harder than that.
More realistic SR version is basically the same map with long monostreams replaced by ddkddkddkddk/kkdkkdkkdkkd
SoundCloud
YouTube
Bandcamp
applerss is in the lead! ()
Score
4,088,136 (96.18%)
Max Combo
2016
300 / 100 / 50
3406 / 192 / 0
Misses
43
Geki (Elite Beat!)
3
Katu (Beat!)
0
Mods
None
Top 50 Scoreboard
| | Rank | Score | Accuracy | Player | Max Combo | 300 / 100 / 50 | Geki | Katu | Misses | Mods | |
| --- | --- | --- | --- | --- | --- | --- | --- | --- | --- | --- | --- |
| #1 | | 4,088,136 | 96.18% | applerss | 2016 | 3406&nbsp&nbsp/ 192 / 0 | 3 | 0 | 43 | None | Report |
| #2 | | 3,676,846 | 92.89% | _yu68 | 1598 | 3302&nbsp&nbsp/ 160 / 0 | 43 | 0 | 179 | None | Report |
| #3 | | 3,230,568 | 89.99% | kei821 | 508 | 3105&nbsp&nbsp/ 343 / 0 | 18 | 2 | 193 | None | Report |
| #4 | | 2,242,688 | 99.33% | kiyozi11 | 1937 | 3597&nbsp&nbsp/ 39 / 0 | 17 | 0 | 5 | HT | Report |
| #5 | | 2,204,584 | 98.49% | ekumea1123 | 2037 | 3560&nbsp&nbsp/ 52 / 0 | 75 | 1 | 29 | HT | Report |
| #6 | | 2,186,261 | 97.68% | R-18 | 2058 | 3480&nbsp&nbsp/ 153 / 0 | 48 | 6 | 8 | HT | Report |
| #7 | | 2,066,641 | 94.60% | forelych | 1614 | 3321&nbsp&nbsp/ 247 / 0 | 17 | 1 | 73 | HT | Report |
| #8 | | 2,008,021 | 95.19% | Lightning Wyvern | 802 | 3360&nbsp&nbsp/ 212 / 0 | 0 | 0 | 69 | HT | Report |
| #9 | | 1,985,226 | 93.86% | ImSJ | 768 | 3323&nbsp&nbsp/ 189 / 0 | 23 | 1 | 129 | HT | Report |
| #10 | | 1,982,053 | 94.08% | K-2 | 1671 | 3321&nbsp&nbsp/ 209 / 0 | 57 | 4 | 111 | HT | Report |
| #11 | | 1,981,928 | 93.55% | fulty | 997 | 3287&nbsp&nbsp/ 238 / 0 | 69 | 2 | 116 | HT | Report |
| #12 | | 1,941,758 | 92.01% | XK2238 | 804 | 3199&nbsp&nbsp/ 302 / 0 | 49 | 1 | 140 | HT | Report |
| #13 | | 1,879,064 | 91.36% | Nishizumi | 1091 | 3188&nbsp&nbsp/ 277 / 0 | 40 | 2 | 176 | HT | Report |
| #14 | | 1,876,718 | 91.57% | In Dark Sky | 630 | 3120&nbsp&nbsp/ 428 / 0 | 32 | 0 | 93 | HT | Report |
| #15 | | 1,866,115 | 93.49% | 5henry | 649 | 3303&nbsp&nbsp/ 202 / 0 | 3 | 0 | 136 | HT | Report |
| #16 | | 1,785,539 | 89.41% | Rhytoly | 640 | 3054&nbsp&nbsp/ 403 / 0 | 0 | 0 | 184 | HT | Report |
| #17 | | 1,767,459 | 89.44% | Alchyr | 798 | 3022&nbsp&nbsp/ 469 / 0 | 0 | 0 | 150 | HT | Report |
| #18 | | 1,649,720 | 78.84% | Ekoro | 409 | 2560&nbsp&nbsp/ 621 / 0 | 54 | 6 | 460 | NF | Report |
| #19 | | 1,432,432 | 69.94% | Nayo | 370 | 2109&nbsp&nbsp/ 875 / 0 | 0 | 0 | 657 | NF | Report |
| #20 | | 1,431,788 | 87.08% | Derut4_ | 845 | 2999&nbsp&nbsp/ 343 / 0 | 7 | 0 | 299 | NF,HT | Report |
| #21 | | 1,348,787 | 84.58% | tatatat | 488 | 2809&nbsp&nbsp/ 541 / 0 | 66 | 9 | 291 | NF,HT | Report |
| #22 | | 1,314,710 | 67.84% | kit_5 | 348 | 2051&nbsp&nbsp/ 838 / 0 | 21 | 12 | 752 | NF | Report |
| #23 | | 1,301,740 | 82.27% | VestaraKhai48 | 436 | 2706&nbsp&nbsp/ 579 / 0 | 40 | 13 | 356 | NF,HT | Report |
| #24 | | 1,231,184 | 65.13% | --Madara uchiha | 364 | 1951&nbsp&nbsp/ 841 / 0 | 0 | 0 | 849 | NF | Report |
| #25 | | 1,224,350 | 69.79% | m4ge123 | 162 | 2143&nbsp&nbsp/ 796 / 0 | 4 | 0 | 702 | NF | Report |
| #26 | | 1,172,524 | 61.66% | yamauraro | 325 | 1804&nbsp&nbsp/ 882 / 0 | 27 | 7 | 955 | NF | Report |
| #27 | | 1,162,135 | 79.41% | ____ReFFeN____ | 317 | 2608&nbsp&nbsp/ 567 / 0 | 51 | 6 | 466 | NF,HT | Report |
| #28 | | 945,846 | 55.66% | perro chocapic | 201 | 1567&nbsp&nbsp/ 919 / 0 | 34 | 7 | 1155 | NF | Report |
| #29 | | 907,038 | 57.84% | Misieuroo | 253 | 1743&nbsp&nbsp/ 726 / 0 | 25 | 2 | 1172 | NF,EZ | Report |
| #30 | | 880,512 | 48.59% | Samuraiwarm | 354 | 1340&nbsp&nbsp/ 858 / 0 | 3 | 0 | 1443 | NF | Report |
| #31 | | 667,956 | 45.95% | super mario fan | 214 | 1287&nbsp&nbsp/ 772 / 0 | 0 | 0 | 1582 | NF,HT | Report |
| #32 | | 598,406 | 34.76% | isobe | 255 | 958&nbsp&nbsp/ 615 / 0 | 25 | 5 | 2068 | NF,DT | Report |
| #33 | | 535,524 | 36.83% | Brames | 106 | 974&nbsp&nbsp/ 734 / 0 | 12 | 3 | 1933 | NF,NC | Report |
| #34 | | 316,170 | 22.89% | markons123 | 9 | 524&nbsp&nbsp/ 619 / 0 | 0 | 0 | 2498 | NF | Report |
| #35 | | 258,090 | 18.37% | GorZi | 36 | 375&nbsp&nbsp/ 588 / 0 | 0 | 0 | 2678 | NF | Report |
| #36 | | 213,250 | 15.35% | DiamondLvl | 27 | 336&nbsp&nbsp/ 446 / 0 | 0 | 0 | 2859 | NF,HR,DT | Report |
| #37 | | 208,230 | 15.66% | Flamesty | 8 | 323&nbsp&nbsp/ 494 / 0 | 1 | 0 | 2824 | NF,HD,HR,NC,FL | Report |
| #38 | | 200,730 | 15.08% | bigwillyhaver59 | 5 | 325&nbsp&nbsp/ 448 / 0 | 1 | 0 | 2868 | NF | Report |
| #39 | | 300 | 0.03% | Kirsche | 1 | 1&nbsp&nbsp/ 0 / 0 | 0 | 0 | 3640 | NF,HR | Report |