Artist:
Warak
Circle Size:

Approach Rate:

Title:
REANIMATE
HP Drain:

Star Difficulty:

(6.36)
Creator:
- Magic Bomb -
Accuracy:

Length:
2:31 (2:29 drain)
Source:
节奏大师
Genre:
Video Game (Instrumental)
BPM:
174
Tags:
mbomb rhythm master symphonic drumstep jbhyperion zirox jbh
User Rating:
Success Rate:
Points of Failure:


(graph is accumulative, based on % at fail/retry)

4.3% (1233 of 28908 plays)

Submitted:
Ranked:
Jul 31, 2016
Sep 22, 2017
Rating Spread:

Favourited 45 times in total

Users that love this map: Natsuzjehh, Ponchiwi, tit4z, blacklotus, SkyHill, khica, MaMaiPonc, Halfsmashed, Fasa12, - Kielzu -, Akiminii, [ZeoxeN], die Eisdiele, JeirYagtama, tgh1233, Kwepplecop, SirOddball, PiuAikatsu-chan, Jinyori, GuessWhosTrash and many more!
Options:
Modding / Discussion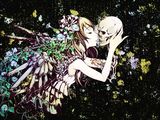 Reupload.
Thanks to ZiRoX for the Platter, and JBHyperion for the Rain, and both of them for the Cup!
Thanks to Absolute Zero for the bubble, and to F D Flourite for the heart!
b-a-d-s123 is in the lead! ()
Score
46,583,805 (100.00%)
Max Combo
1186
300 / 100 / 50
1078 / 108 / 259
Misses
0
Geki (Elite Beat!)
113
Droplet misses
0
Mods
HD,HR,PF
Top 50 Scoreboard
| | Rank | Score | Accuracy | Player | Max Combo | 300 / 100 / 50 | Geki | Droplet Miss | Misses | Mods | |
| --- | --- | --- | --- | --- | --- | --- | --- | --- | --- | --- | --- |
| #1 | | 46,583,805 | 100.00% | b-a-d-s123 | 1186 | 1078&nbsp&nbsp/ 108 / 259 | 113 | 0 | 0 | HD,HR,PF | Report |
| #2 | | 46,583,735 | 99.52% | _Asriel | 1186 | 1078&nbsp&nbsp/ 108 / 252 | 113 | 7 | 0 | HD,HR | Report |
| #3 | | 46,583,705 | 99.31% | LechuCzechu | 1186 | 1078&nbsp&nbsp/ 108 / 249 | 113 | 10 | 0 | HD,HR | Report |
| #4 | | 46,582,675 | 99.79% | [224]Hyperw7 | 1186 | 1078&nbsp&nbsp/ 108 / 256 | 113 | 3 | 0 | HD,HR | Report |
| #5 | | 43,966,733 | 99.93% | Motion | 1186 | 1078&nbsp&nbsp/ 108 / 258 | 113 | 1 | 0 | HR | Report |
| #6 | | 43,966,703 | 99.72% | [490]Kazuyo | 1186 | 1078&nbsp&nbsp/ 108 / 255 | 113 | 4 | 0 | HR | Report |
| #7 | | 43,965,643 | 100.00% | Ponchiwi | 1186 | 1078&nbsp&nbsp/ 108 / 259 | 113 | 0 | 0 | HR | Report |
| #8 | | 43,965,643 | 100.00% | qwhj1027 | 1186 | 1078&nbsp&nbsp/ 108 / 259 | 113 | 0 | 0 | HR | Report |
| #9 | | 43,965,613 | 99.79% | OneLoveOneLife | 1186 | 1078&nbsp&nbsp/ 108 / 256 | 113 | 3 | 0 | HR | Report |
| #10 | | 43,965,613 | 99.79% | Quit user | 1186 | 1078&nbsp&nbsp/ 108 / 256 | 113 | 3 | 0 | HR | Report |
| #11 | | 43,964,543 | 100.00% | chickenbible | 1186 | 1078&nbsp&nbsp/ 108 / 259 | 113 | 0 | 0 | HR | Report |
| #12 | | 43,964,533 | 99.93% | skvix | 1186 | 1078&nbsp&nbsp/ 108 / 258 | 113 | 1 | 0 | HR | Report |
| #13 | | 43,963,423 | 99.86% | Groex | 1186 | 1078&nbsp&nbsp/ 108 / 257 | 113 | 2 | 0 | HR | Report |
| #14 | | 43,962,343 | 100.00% | Karym | 1186 | 1078&nbsp&nbsp/ 108 / 259 | 113 | 0 | 0 | HR | Report |
| #15 | | 43,962,233 | 99.24% | eauikk | 1186 | 1078&nbsp&nbsp/ 108 / 248 | 113 | 11 | 0 | HR | Report |
| #16 | | 43,960,143 | 100.00% | Matt_H | 1186 | 1078&nbsp&nbsp/ 108 / 259 | 113 | 0 | 0 | HR | Report |
| #17 | | 42,935,450 | 99.31% | ThanaR | 1173 | 1077&nbsp&nbsp/ 108 / 250 | 112 | 9 | 1 | HR | Report |
| #18 | | 41,632,185 | 100.00% | Deceitful | 1186 | 1078&nbsp&nbsp/ 108 / 259 | 113 | 0 | 0 | HD | Report |
| #19 | | 41,632,185 | 100.00% | mjj741 | 1186 | 1078&nbsp&nbsp/ 108 / 259 | 113 | 0 | 0 | HD | Report |
| #20 | | 41,632,185 | 100.00% | Naporitan | 1186 | 1078&nbsp&nbsp/ 108 / 259 | 113 | 0 | 0 | HD | Report |
| #21 | | 41,632,185 | 100.00% | Fli | 1186 | 1078&nbsp&nbsp/ 108 / 259 | 113 | 0 | 0 | HD | Report |
| #22 | | 41,632,165 | 99.86% | VagaNNN | 1186 | 1078&nbsp&nbsp/ 108 / 257 | 113 | 2 | 0 | HD | Report |
| #23 | | 41,632,155 | 99.79% | [-naniwa-] | 1186 | 1078&nbsp&nbsp/ 108 / 256 | 113 | 3 | 0 | HD | Report |
| #24 | | 41,632,125 | 99.58% | Callionet | 1186 | 1078&nbsp&nbsp/ 108 / 253 | 113 | 6 | 0 | HD | Report |
| #25 | | 41,632,125 | 99.58% | Intel21 | 1186 | 1078&nbsp&nbsp/ 108 / 253 | 113 | 6 | 0 | HD | Report |
| #26 | | 41,632,115 | 99.52% | lechuguin | 1186 | 1078&nbsp&nbsp/ 108 / 252 | 113 | 7 | 0 | HD | Report |
| #27 | | 41,631,085 | 100.00% | noraRcat | 1186 | 1078&nbsp&nbsp/ 108 / 259 | 113 | 0 | 0 | HD | Report |
| #28 | | 41,631,085 | 100.00% | qebrus | 1186 | 1078&nbsp&nbsp/ 108 / 259 | 113 | 0 | 0 | HD | Report |
| #29 | | 41,631,085 | 100.00% | Guillotine | 1186 | 1078&nbsp&nbsp/ 108 / 259 | 113 | 0 | 0 | HD | Report |
| #30 | | 41,631,085 | 100.00% | Spectator | 1186 | 1078&nbsp&nbsp/ 108 / 259 | 113 | 0 | 0 | HD | Report |
| #31 | | 41,631,075 | 99.93% | Awsumi | 1186 | 1078&nbsp&nbsp/ 108 / 258 | 113 | 1 | 0 | HD | Report |
| #32 | | 41,631,065 | 99.86% | Roido | 1186 | 1078&nbsp&nbsp/ 108 / 257 | 113 | 2 | 0 | HD | Report |
| #33 | | 41,631,065 | 99.86% | alienflybot | 1186 | 1078&nbsp&nbsp/ 108 / 257 | 113 | 2 | 0 | HD | Report |
| #34 | | 41,631,055 | 99.79% | FruktoLove | 1186 | 1078&nbsp&nbsp/ 108 / 256 | 113 | 3 | 0 | HD | Report |
| #35 | | 41,631,045 | 99.72% | Ascendance | 1186 | 1078&nbsp&nbsp/ 108 / 255 | 113 | 4 | 0 | HD | Report |
| #36 | | 41,631,025 | 99.58% | Seija | 1186 | 1078&nbsp&nbsp/ 108 / 253 | 113 | 6 | 0 | HD,SD | Report |
| #37 | | 41,630,985 | 99.31% | lineqtxz | 1186 | 1078&nbsp&nbsp/ 108 / 249 | 113 | 10 | 0 | HD | Report |
| #38 | | 41,629,945 | 99.72% | -Plus- | 1186 | 1078&nbsp&nbsp/ 108 / 255 | 113 | 4 | 0 | HD | Report |
| #39 | | 41,629,945 | 99.72% | Kyptoric | 1186 | 1078&nbsp&nbsp/ 108 / 255 | 113 | 4 | 0 | HD | Report |
| #40 | | 41,629,945 | 99.72% | Vinci007 | 1186 | 1078&nbsp&nbsp/ 108 / 255 | 113 | 4 | 0 | HD | Report |
| #41 | | 41,629,945 | 99.72% | Buffow | 1186 | 1078&nbsp&nbsp/ 108 / 255 | 113 | 4 | 0 | HD | Report |
| #42 | | 41,628,815 | 99.52% | Le grand casque | 1186 | 1078&nbsp&nbsp/ 108 / 252 | 113 | 7 | 0 | HD | Report |
| #43 | | 41,627,695 | 99.38% | Crystallize | 1186 | 1078&nbsp&nbsp/ 108 / 250 | 113 | 9 | 0 | HD | Report |
| #44 | | 41,622,265 | 99.86% | Berea | 1186 | 1078&nbsp&nbsp/ 108 / 257 | 113 | 2 | 0 | HD | Report |
| #45 | | 39,295,870 | 100.00% | -Ken | 1186 | 1078&nbsp&nbsp/ 108 / 259 | 113 | 0 | 0 | None | Report |
| #46 | | 39,295,870 | 100.00% | Ttobas | 1186 | 1078&nbsp&nbsp/ 108 / 259 | 113 | 0 | 0 | None | Report |
| #47 | | 39,295,870 | 100.00% | Smukur | 1186 | 1078&nbsp&nbsp/ 108 / 259 | 113 | 0 | 0 | PF | Report |
| #48 | | 39,295,870 | 100.00% | -Kurx | 1186 | 1078&nbsp&nbsp/ 108 / 259 | 113 | 0 | 0 | PF | Report |
| #49 | | 39,295,860 | 99.93% | syu | 1186 | 1078&nbsp&nbsp/ 108 / 258 | 113 | 1 | 0 | None | Report |
| #50 | | 39,295,860 | 99.93% | Captain | 1186 | 1078&nbsp&nbsp/ 108 / 258 | 113 | 1 | 0 | None | Report |