Artist:
Au5
Circle Size:

Approach Rate:

Title:
Reiteration
HP Drain:

Star Difficulty:

(5.26)
Creator:
NeilPerry
Accuracy:

Length:
3:45 (3:19 drain)
Source:
Genre:
Electronic (Instrumental)
BPM:
170
Tags:
drumstep monstercat dnb wub dubstep rmdy snownino_ namki fcl wajinshu vanucik
User Rating:
Success Rate:
Points of Failure:


(graph is accumulative, based on % at fail/retry)

5.8% (81 of 1395 plays)

Submitted:
Ranked:
Jul 28, 2016
Sep 23, 2017
Rating Spread:

Favourited 47 times in total

Users that love this map: YayaBunWa, Regou, Fanker, unberlin, plmnbvz, Mirash, Starger, Janga, Ponyawka, Halgoh, Chanki, Avernus, Blooming Lily, Keshin-, Seele Vollerei, vetochka, Antaryy, den0saur, FoxyGrandpa, Teazkor and many more!
Options:
This Beatmap's Thread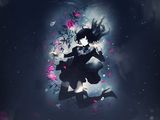 REDOWNLOAD IT FOR HITSOUNDS 26.08.2017!!!

- Relapse by me
- Insane by
SnowNino_

- Hard by
Namki

- Collab Advanced by me,
FCL
and
Wajinshu

- Normal by
Vanucik

- Easy by
-Rmdy
RIP Sb by
Naxess
(ask me forum pm if u wanna this)
Banner and size fix of background by
-halfy-
Blessed by ProBox to rank it :D
Jace is in the lead! ()
Score
17,769,670 (97.25%)
Max Combo
961
300 / 100 / 50
790 / 34 / 0
Misses
0
Geki (Elite Beat!)
312
Katu (Beat!)
34
Mods
None
Top 50 Scoreboard
| | Rank | Score | Accuracy | Player | Max Combo | 300 / 100 / 50 | Geki | Katu | Misses | Mods | |
| --- | --- | --- | --- | --- | --- | --- | --- | --- | --- | --- | --- |
| #1 | | 17,769,670 | 97.25% | Jace | 961 | 790&nbsp&nbsp/ 34 / 0 | 312 | 34 | 0 | None | Report |
| #2 | | 10,101,771 | 95.27% | schlafen | 566 | 766&nbsp&nbsp/ 57 / 0 | 292 | 53 | 1 | HD | Report |
| #3 | | 8,015,940 | 95.17% | Skidayo | 561 | 766&nbsp&nbsp/ 54 / 1 | 296 | 47 | 3 | None | Report |
| #4 | | 7,521,260 | 92.33% | TVim | 537 | 733&nbsp&nbsp/ 82 / 3 | 268 | 70 | 6 | None | Report |
| #5 | | 7,284,221 | 92.70% | AlexXerox | 396 | 736&nbsp&nbsp/ 82 / 3 | 276 | 66 | 3 | HD | Report |
| #6 | | 7,190,126 | 90.47% | KoTo | 559 | 708&nbsp&nbsp/ 110 / 5 | 247 | 93 | 1 | HD | Report |
| #7 | | 6,938,850 | 95.69% | Chiu | 378 | 772&nbsp&nbsp/ 48 / 3 | 299 | 43 | 1 | HD | Report |
| #8 | | 5,575,140 | 92.98% | Choilicious | 372 | 742&nbsp&nbsp/ 72 / 1 | 275 | 63 | 9 | None | Report |
| #9 | | 5,424,840 | 89.26% | Pinguu | 382 | 697&nbsp&nbsp/ 112 / 7 | 235 | 97 | 8 | None | Report |
| #10 | | 5,222,900 | 91.77% | Superfinemike | 372 | 729&nbsp&nbsp/ 80 / 3 | 270 | 62 | 12 | None | Report |
| #11 | | 4,844,300 | 91.16% | -Fusein- | 341 | 720&nbsp&nbsp/ 92 / 3 | 261 | 77 | 9 | None | Report |
| #12 | | 4,319,460 | 93.43% | Strategas | 307 | 745&nbsp&nbsp/ 74 / 1 | 274 | 67 | 4 | None | Report |
| #13 | | 4,260,400 | 91.73% | EijiKuinbii | 290 | 728&nbsp&nbsp/ 83 / 1 | 267 | 72 | 12 | None | Report |
| #14 | | 4,181,123 | 90.33% | Beardsanity | 333 | 714&nbsp&nbsp/ 89 / 4 | 251 | 77 | 17 | HD | Report |
| #15 | | 4,067,500 | 91.14% | ApaGoGa | 349 | 720&nbsp&nbsp/ 92 / 2 | 259 | 77 | 10 | None | Report |
| #16 | | 3,700,210 | 87.62% | nuutie | 267 | 678&nbsp&nbsp/ 129 / 6 | 222 | 109 | 11 | HD | Report |
| #17 | | 3,569,520 | 90.82% | Orangelightning | 249 | 718&nbsp&nbsp/ 89 / 4 | 257 | 74 | 13 | None | Report |
| #18 | | 3,505,960 | 87.86% | War_Leaf | 334 | 682&nbsp&nbsp/ 124 / 4 | 231 | 99 | 14 | None | Report |
| #19 | | 3,504,950 | 89.60% | Cryption | 292 | 702&nbsp&nbsp/ 107 / 4 | 247 | 87 | 11 | None | Report |
| #20 | | 2,975,990 | 90.13% | Laacis | 219 | 712&nbsp&nbsp/ 90 / 4 | 260 | 70 | 18 | None | Report |
| #21 | | 2,808,460 | 92.78% | Curse | 154 | 739&nbsp&nbsp/ 75 / 3 | 275 | 66 | 7 | None | Report |
| #22 | | 2,581,490 | 86.23% | ForeverAzure | 283 | 665&nbsp&nbsp/ 131 / 11 | 223 | 99 | 17 | None | Report |
| #23 | | 2,141,710 | 86.79% | lord123x | 155 | 670&nbsp&nbsp/ 132 / 7 | 232 | 96 | 15 | None | Report |
| #24 | | 1,556,030 | 86.83% | Bidow | 138 | 670&nbsp&nbsp/ 134 / 5 | 223 | 107 | 15 | None | Report |
| #25 | | 1,520,240 | 86.33% | Hylje5000 | 132 | 664&nbsp&nbsp/ 141 / 2 | 209 | 119 | 17 | None | Report |
| #26 | | 375,390 | 67.80% | p30pl3sh1t | 78 | 476&nbsp&nbsp/ 233 / 30 | 117 | 130 | 85 | NF | Report |
| #27 | | 325,300 | 61.35% | StarVictinII | 56 | 396&nbsp&nbsp/ 305 / 47 | 89 | 160 | 76 | NF | Report |
| #28 | | 211,620 | 50.40% | beenSliced | 37 | 317&nbsp&nbsp/ 271 / 48 | 76 | 109 | 188 | NF | Report |
| #29 | | 204,975 | 50.87% | Bulo | 28 | 310&nbsp&nbsp/ 300 / 55 | 49 | 138 | 159 | NF | Report |
| #30 | | 141,275 | 40.35% | kappavill3 | 18 | 226&nbsp&nbsp/ 286 / 67 | 32 | 112 | 245 | NF | Report |