Artist:
Au5
Circle Size:

Approach Rate:

Title:
Reiteration
HP Drain:

Star Difficulty:

(5.26)
Creator:
NeilPerry
Accuracy:

Length:
3:46 (3:20 drain)
Source:
Genre:
Electronic (Instrumental)
BPM:
170
Tags:
drumstep monstercat dnb wub dubstep rmdy snownino_ namki fcl wajinshu vanucik
User Rating:
Success Rate:
Points of Failure:


(graph is accumulative, based on % at fail/retry)

4.1% (1611 of 39015 plays)

Submitted:
Ranked:
Jul 28, 2016
Sep 23, 2017
Rating Spread:

Favourited 156 times in total

Users that love this map: YayaBunWa, Fyijareska, caioeguchi, LikaSombodee, lolimelon, Fanker, Squished Pear, misiek362, Guillote123, plmnbvz, hku4856773, Mirash, DarthSmith, Starger, sallm Q, -ShibaTatsuya-, TheTTjocker, Janga, Aerath44, Ponyawka and many more!
Options:
Modding / Discussion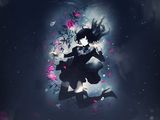 REDOWNLOAD IT FOR HITSOUNDS 26.08.2017!!!

- Relapse by me
- Insane by
SnowNino_

- Hard by
Namki

- Collab Advanced by me,
FCL
and
Wajinshu

- Normal by
Vanucik

- Easy by
-Rmdy
RIP Sb by
Naxess
(ask me forum pm if u wanna this)
Banner and size fix of background by
-halfy-
Blessed by ProBox to rank it :D
DDM is in the lead! ()
Score
33,343,822 (98.22%)
Max Combo
1338
300 / 100 / 50
802 / 22 / 0
Misses
0
Geki (Elite Beat!)
324
Katu (Beat!)
22
Mods
HD
Top 50 Scoreboard
| | Rank | Score | Accuracy | Player | Max Combo | 300 / 100 / 50 | Geki | Katu | Misses | Mods | |
| --- | --- | --- | --- | --- | --- | --- | --- | --- | --- | --- | --- |
| #1 | | 33,343,822 | 98.22% | DDM | 1338 | 802&nbsp&nbsp/ 22 / 0 | 324 | 22 | 0 | HD | Report |
| #2 | | 31,678,080 | 98.87% | Okinotori | 1340 | 810&nbsp&nbsp/ 14 / 0 | 332 | 14 | 0 | None | Report |
| #3 | | 31,521,390 | 98.38% | -Trigger | 1337 | 804&nbsp&nbsp/ 20 / 0 | 328 | 18 | 0 | None | Report |
| #4 | | 31,194,320 | 98.06% | -raizen- | 1332 | 800&nbsp&nbsp/ 24 / 0 | 323 | 23 | 0 | None | Report |
| #5 | | 30,520,060 | 96.76% | Kamykazi | 1320 | 784&nbsp&nbsp/ 40 / 0 | 307 | 39 | 0 | None | Report |
| #6 | | 23,212,130 | 96.20% | DigiDrake | 1114 | 777&nbsp&nbsp/ 47 / 0 | 304 | 42 | 0 | HR | Report |
| #7 | | 22,830,131 | 96.76% | Glacial | 1106 | 785&nbsp&nbsp/ 36 / 2 | 310 | 33 | 1 | HD | Report |
| #8 | | 22,411,080 | 98.42% | ReaL motion | 1120 | 805&nbsp&nbsp/ 18 / 0 | 329 | 16 | 1 | None | Report |
| #9 | | 21,464,758 | 97.57% | Spork Lover | 1029 | 794&nbsp&nbsp/ 30 / 0 | 320 | 26 | 0 | HD | Report |
| #10 | | 21,352,910 | 95.63% | Zenoha | 1095 | 770&nbsp&nbsp/ 54 / 0 | 295 | 51 | 0 | None | Report |
| #11 | | 20,339,540 | 95.35% | VRainbow | 1079 | 768&nbsp&nbsp/ 52 / 2 | 299 | 45 | 2 | None | Report |
| #12 | | 19,413,242 | 96.28% | Haganenno | 996 | 778&nbsp&nbsp/ 46 / 0 | 302 | 44 | 0 | HD | Report |
| #13 | | 18,985,760 | 97.15% | Lazer | 1020 | 789&nbsp&nbsp/ 34 / 1 | 313 | 32 | 0 | None | Report |
| #14 | | 18,791,410 | 98.52% | Jace | 991 | 806&nbsp&nbsp/ 17 / 1 | 329 | 16 | 0 | None | Report |
| #15 | | 17,846,393 | 95.67% | t0nik | 942 | 771&nbsp&nbsp/ 52 / 0 | 299 | 46 | 1 | HD | Report |
| #16 | | 17,807,650 | 96.46% | Chiu | 975 | 781&nbsp&nbsp/ 41 / 1 | 309 | 36 | 1 | None | Report |
| #17 | | 17,485,790 | 96.68% | Mancis | 968 | 783&nbsp&nbsp/ 41 / 0 | 306 | 40 | 0 | None | Report |
| #18 | | 17,177,513 | 95.11% | davidqu2 | 931 | 764&nbsp&nbsp/ 58 / 2 | 290 | 54 | 0 | HD | Report |
| #19 | | 16,955,290 | 95.06% | Sanctus | 961 | 768&nbsp&nbsp/ 45 / 2 | 304 | 34 | 9 | None | Report |
| #20 | | 16,469,018 | 97.67% | Cappu | 884 | 796&nbsp&nbsp/ 25 / 3 | 323 | 21 | 0 | HD | Report |
| #21 | | 16,138,340 | 97.61% | big human | 831 | 796&nbsp&nbsp/ 25 / 0 | 321 | 24 | 3 | None | Report |
| #22 | | 15,313,860 | 98.10% | Ritzeh | 833 | 801&nbsp&nbsp/ 22 / 0 | 325 | 20 | 1 | None | Report |
| #23 | | 14,994,270 | 97.82% | Woey | 878 | 798&nbsp&nbsp/ 24 / 0 | 321 | 23 | 2 | None | Report |
| #24 | | 14,936,890 | 95.02% | [MoorE] | 868 | 763&nbsp&nbsp/ 60 / 0 | 289 | 56 | 1 | None | Report |
| #25 | | 14,766,590 | 96.60% | _Shield | 833 | 784&nbsp&nbsp/ 35 / 2 | 314 | 28 | 3 | None | Report |
| #26 | | 14,676,442 | 94.46% | EiW | 818 | 756&nbsp&nbsp/ 67 / 0 | 282 | 63 | 1 | HD | Report |
| #27 | | 14,462,550 | 96.78% | Damnjelly | 769 | 785&nbsp&nbsp/ 37 / 1 | 310 | 34 | 1 | None | Report |
| #28 | | 14,389,880 | 94.58% | Crafticious | 841 | 757&nbsp&nbsp/ 67 / 0 | 290 | 56 | 0 | None | Report |
| #29 | | 13,624,070 | 95.81% | yf_bmp | 816 | 775&nbsp&nbsp/ 43 / 1 | 307 | 34 | 5 | None | Report |
| #30 | | 11,588,250 | 96.18% | gimly32 | 640 | 777&nbsp&nbsp/ 46 / 1 | 303 | 42 | 0 | None | Report |
| #31 | | 11,408,930 | 94.86% | Megatron is bad | 720 | 761&nbsp&nbsp/ 62 / 0 | 292 | 53 | 1 | None | Report |
| #32 | | 11,273,020 | 97.49% | Fser | 559 | 793&nbsp&nbsp/ 31 / 0 | 316 | 30 | 0 | None | Report |
| #33 | | 11,139,687 | 97.25% | Rohulk | 695 | 791&nbsp&nbsp/ 31 / 0 | 315 | 29 | 2 | HD,HR | Report |
| #34 | | 10,223,100 | 95.04% | Woody11 | 654 | 764&nbsp&nbsp/ 57 / 1 | 293 | 50 | 2 | None | Report |
| #35 | | 10,206,310 | 96.12% | _YuriNee | 546 | 776&nbsp&nbsp/ 48 / 0 | 300 | 46 | 0 | None | Report |
| #36 | | 10,143,210 | 97.69% | Doomsday | 535 | 796&nbsp&nbsp/ 27 / 0 | 319 | 26 | 1 | None | Report |
| #37 | | 10,138,500 | 94.15% | slavik_s_2cha | 721 | 753&nbsp&nbsp/ 68 / 1 | 279 | 65 | 2 | None | Report |
| #38 | | 10,101,771 | 95.27% | schlafen | 566 | 766&nbsp&nbsp/ 57 / 0 | 292 | 53 | 1 | HD | Report |
| #39 | | 10,022,504 | 95.13% | KomachiBaka | 694 | 765&nbsp&nbsp/ 56 / 1 | 293 | 50 | 2 | HD | Report |
| #40 | | 9,928,019 | 91.53% | Lexiiii | 525 | 720&nbsp&nbsp/ 101 / 3 | 261 | 82 | 0 | HD | Report |
| #41 | | 9,652,150 | 96.34% | Betbuc | 530 | 781&nbsp&nbsp/ 38 / 1 | 308 | 34 | 4 | None | Report |
| #42 | | 9,452,300 | 95.55% | traps | 665 | 771&nbsp&nbsp/ 49 / 0 | 298 | 46 | 4 | None | Report |
| #43 | | 9,436,672 | 94.62% | Desew | 507 | 758&nbsp&nbsp/ 64 / 2 | 285 | 59 | 0 | HD | Report |
| #44 | | 9,404,653 | 97.09% | Daoski | 496 | 789&nbsp&nbsp/ 33 / 0 | 312 | 32 | 2 | HD | Report |
| #45 | | 9,108,050 | 96.70% | Fixr | 533 | 784&nbsp&nbsp/ 38 / 1 | 306 | 38 | 1 | None | Report |
| #46 | | 9,095,570 | 96.52% | Karuna | 561 | 782&nbsp&nbsp/ 40 / 0 | 305 | 39 | 2 | None | Report |
| #47 | | 9,080,090 | 96.72% | Kawaii Koneko | 561 | 784&nbsp&nbsp/ 39 / 0 | 310 | 35 | 1 | None | Report |
| #48 | | 8,952,910 | 93.63% | Fenan | 529 | 747&nbsp&nbsp/ 72 / 3 | 277 | 64 | 2 | None | Report |
| #49 | | 8,918,911 | 95.53% | VankaTa | 457 | 772&nbsp&nbsp/ 45 / 1 | 296 | 45 | 6 | HD | Report |
| #50 | | 8,872,170 | 93.08% | Ikpot | 491 | 739&nbsp&nbsp/ 84 / 0 | 269 | 76 | 1 | None | Report |