Beatmap Listing » WALKUERE - Ikenai Borderline
Artist:
WALKUERE
Circle Size:

Approach Rate:

Title:
Ikenai Borderline
HP Drain:

Star Difficulty:

(7.85)
Creator:
blissfulyoshi
Accuracy:

Length:
4:31 (4:30 drain)
Source:
マクロスΔ
Genre:
Unspecified (Other)
BPM:
161
Tags:
macross delta walkure freyja wion mikumo guynemer kaname buccaneer makina nakajima reina prowler minori suzuki koshimizu ami nishida nozomi toyama
User Rating:
Success Rate:
Points of Failure:


(graph is accumulative, based on % at fail/retry)

4.8% (3671 of 75835 plays)

Submitted:
Loved:
May 26, 2016
Jun 13, 2017
Rating Spread:

Favourited 188 times in total

Users that love this map: Sonnyc, blissfulyoshi, Dragonslayerxx, nanda2009, rustbell, Kargo, fanzhen0019, flycrab, Darksonic, Gabe, YTYuyu, Rizzo, FoolB, Shizuku-, GesamtKunstWerk, shigurin, pw384, S2VX, Xinely, panda96 and many more!
Options:
Modding / Discussion
This map is in a LOVED state.
As such, it will not award any pp and leaderboards may be reset by the beatmap creator.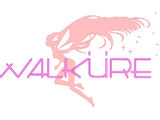 Welcome to Walkure World. A world where we keep on accelerating even as we approach the borderline.
5/31: New MP3, so please redownload if you downloaded before then
Thanks to Shurelia for helping me with hitsounds.
Aiming for Loved
TopSp1n is in the lead! ()
Score
2,057,110 (55.80%)
Max Combo
419
300 / 100 / 50
363 / 437 / 38
Misses
85
Geki (Elite Beat!)
18
Katu (Beat!)
94
Mods
None
Top 50 Scoreboard
| | Rank | Score | Accuracy | Player | Max Combo | 300 / 100 / 50 | Geki | Katu | Misses | Mods | |
| --- | --- | --- | --- | --- | --- | --- | --- | --- | --- | --- | --- |
| #1 | | 2,057,110 | 55.80% | TopSp1n | 419 | 363&nbsp&nbsp/ 437 / 38 | 18 | 94 | 85 | None | Report |
| #2 | | 1,789,173 | 58.16% | WillCookie | 353 | 377&nbsp&nbsp/ 466 / 27 | 19 | 112 | 53 | HD | Report |
| #3 | | 1,778,812 | 53.90% | Mafham | 379 | 308&nbsp&nbsp/ 556 / 25 | 13 | 135 | 34 | None | Report |
| #4 | | 1,269,251 | 56.07% | - Phantasma - | 238 | 347&nbsp&nbsp/ 499 / 25 | 12 | 122 | 52 | HD | Report |
| #5 | | 1,121,992 | 61.18% | Bepis | 508 | 408&nbsp&nbsp/ 462 / 16 | 22 | 137 | 37 | HT | Report |
| #6 | | 1,063,738 | 51.44% | Adamqs | 214 | 282&nbsp&nbsp/ 563 / 31 | 10 | 125 | 47 | HD | Report |
| #7 | | 1,042,375 | 53.41% | First Love | 201 | 317&nbsp&nbsp/ 510 / 36 | 18 | 113 | 60 | HD | Report |
| #8 | | 968,654 | 67.37% | rustbell | 217 | 516&nbsp&nbsp/ 295 / 45 | 32 | 79 | 67 | None | Report |
| #9 | | 910,822 | 62.82% | otofun | 439 | 423&nbsp&nbsp/ 464 / 13 | 17 | 141 | 23 | HT | Report |
| #10 | | 889,509 | 59.97% | Swatty | 428 | 394&nbsp&nbsp/ 470 / 17 | 19 | 137 | 42 | HT | Report |
| #11 | | 858,314 | 54.80% | MillhioreF | 457 | 316&nbsp&nbsp/ 557 / 25 | 9 | 144 | 25 | HT | Report |
| #12 | | 816,286 | 53.27% | shigurin | 164 | 316&nbsp&nbsp/ 510 / 34 | 12 | 116 | 63 | None | Report |
| #13 | | 770,690 | 61.45% | -GN | 157 | 429&nbsp&nbsp/ 377 / 75 | 25 | 80 | 42 | None | Report |
| #14 | | 765,770 | 60.51% | jackylam5 | 172 | 428&nbsp&nbsp/ 341 / 101 | 15 | 70 | 53 | HD | Report |
| #15 | | 732,546 | 50.65% | Garde Rade | 197 | 300&nbsp&nbsp/ 469 / 67 | 9 | 84 | 87 | None | Report |
| #16 | | 719,263 | 61.30% | Antares- | 372 | 422&nbsp&nbsp/ 416 / 31 | 22 | 106 | 54 | HT | Report |
| #17 | | 699,585 | 50.14% | tutur2224 | 407 | 262&nbsp&nbsp/ 594 / 17 | 11 | 136 | 50 | HT | Report |
| #18 | | 693,123 | 53.45% | DDM | 165 | 341&nbsp&nbsp/ 428 / 58 | 11 | 89 | 96 | HD | Report |
| #19 | | 683,448 | 54.17% | 404 AimNotFound | 185 | 353&nbsp&nbsp/ 397 / 88 | 14 | 66 | 85 | None | Report |
| #20 | | 674,699 | 69.39% | YokesPai | 316 | 518&nbsp&nbsp/ 353 / 29 | 22 | 124 | 23 | HT | Report |
| #21 | | 662,834 | 50.61% | Sam | 185 | 312&nbsp&nbsp/ 424 / 83 | 10 | 67 | 104 | None | Report |
| #22 | | 658,758 | 61.11% | OskaRRRitoS | 153 | 435&nbsp&nbsp/ 349 / 76 | 18 | 85 | 63 | None | Report |
| #23 | | 631,870 | 60.58% | WubWoofWolf | 123 | 429&nbsp&nbsp/ 329 / 123 | 19 | 56 | 42 | HD | Report |
| #24 | | 631,561 | 55.47% | misom150 | 339 | 328&nbsp&nbsp/ 544 / 16 | 9 | 145 | 35 | HT | Report |
| #25 | | 618,210 | 47.09% | oribe | 172 | 242&nbsp&nbsp/ 547 / 62 | 7 | 92 | 72 | None | Report |
| #26 | | 614,917 | 54.98% | Skyo | 351 | 329&nbsp&nbsp/ 517 / 37 | 13 | 122 | 40 | HT | Report |
| #27 | | 600,262 | 57.98% | Kiirochii | 302 | 369&nbsp&nbsp/ 484 / 29 | 16 | 125 | 41 | HT | Report |
| #28 | | 591,926 | 54.44% | Koalazy | 156 | 362&nbsp&nbsp/ 377 / 89 | 12 | 63 | 95 | None | Report |
| #29 | | 584,541 | 57.57% | Rucker | 132 | 392&nbsp&nbsp/ 364 / 108 | 18 | 55 | 59 | HD | Report |
| #30 | | 580,986 | 48.48% | emu1337 | 164 | 277&nbsp&nbsp/ 464 / 95 | 11 | 67 | 87 | None | Report |
| #31 | | 575,668 | 55.02% | Raiho | 149 | 370&nbsp&nbsp/ 357 / 113 | 16 | 57 | 83 | None | Report |
| #32 | | 571,136 | 59.53% | Mismagius | 130 | 416&nbsp&nbsp/ 337 / 127 | 16 | 59 | 43 | None | Report |
| #33 | | 570,654 | 59.37% | badeu | 134 | 424&nbsp&nbsp/ 328 / 88 | 16 | 69 | 83 | None | Report |
| #34 | | 562,076 | 57.71% | Arnold24x24 | 142 | 398&nbsp&nbsp/ 347 / 114 | 18 | 54 | 64 | None | Report |
| #35 | | 557,168 | 54.62% | RatinA0 | 136 | 351&nbsp&nbsp/ 424 / 71 | 13 | 78 | 77 | None | Report |
| #36 | | 555,326 | 57.91% | -Trigger | 130 | 408&nbsp&nbsp/ 317 / 125 | 16 | 47 | 73 | None | Report |
| #37 | | 555,252 | 58.32% | Kamykazi | 127 | 399&nbsp&nbsp/ 357 / 122 | 17 | 62 | 45 | None | Report |
| #38 | | 554,430 | 54.03% | Kondou-Shinichi | 90 | 336&nbsp&nbsp/ 460 / 56 | 12 | 97 | 71 | None | Report |
| #39 | | 553,964 | 55.74% | Shiny Chariot | 127 | 365&nbsp&nbsp/ 385 / 127 | 16 | 57 | 46 | None | Report |
| #40 | | 552,190 | 58.05% | Mekuru | 129 | 408&nbsp&nbsp/ 333 / 101 | 18 | 48 | 81 | None | Report |
| #41 | | 544,456 | 53.95% | Mathi | 150 | 354&nbsp&nbsp/ 366 / 132 | 10 | 49 | 71 | None | Report |
| #42 | | 543,930 | 47.45% | Spinner | 146 | 265&nbsp&nbsp/ 473 / 92 | 12 | 65 | 93 | None | Report |
| #43 | | 535,175 | 55.98% | Toy | 121 | 381&nbsp&nbsp/ 353 / 108 | 17 | 51 | 81 | HD | Report |
| #44 | | 533,470 | 58.40% | Doomsday | 134 | 410&nbsp&nbsp/ 333 / 108 | 19 | 53 | 72 | None | Report |
| #45 | | 523,310 | 56.55% | Enns | 125 | 379&nbsp&nbsp/ 360 / 138 | 13 | 51 | 46 | None | Report |
| #46 | | 521,100 | 57.26% | [Sony] | 251 | 353&nbsp&nbsp/ 519 / 15 | 7 | 145 | 36 | HT | Report |
| #47 | | 519,192 | 58.16% | Alumetri | 124 | 404&nbsp&nbsp/ 342 / 113 | 12 | 53 | 64 | None | Report |
| #48 | | 505,842 | 58.05% | Ackane- | 119 | 401&nbsp&nbsp/ 343 / 123 | 16 | 50 | 56 | None | Report |
| #49 | | 504,698 | 56.45% | Hellotomlol225 | 124 | 394&nbsp&nbsp/ 323 / 116 | 17 | 47 | 90 | None | Report |
| #50 | | 503,141 | 65.04% | Sonnyc | 236 | 476&nbsp&nbsp/ 347 / 52 | 26 | 96 | 48 | HT | Report |