Beatmap Listing » Bianka AKA Kralya - Poshli vy v zhopu!
Artist:
Bianka AKA Kralya
Circle Size:

Approach Rate:

Title:
Poshli vy v zhopu!
HP Drain:

Star Difficulty:

(4.61)
Creator:
Sieg
Accuracy:

Length:
1:21 (1:19 drain)
Source:
Genre:
Hip Hop (Other)
BPM:
84
Tags:
hip-hop rap russian bakari ticclick marmowka fcl namki shmiklak wajinshu refaller nelly хейтеры-хуейтеры
User Rating:
Success Rate:
Points of Failure:


(graph is accumulative, based on % at fail/retry)

12.9% (16891 of 131215 plays)

Submitted:
Ranked:
May 12, 2016
Jul 13, 2016
Rating Spread:

Favourited 223 times in total

Users that love this map: Skimaskkass, bakemono-chan, gn03120650, Mokona Modoki, [ H a y a k u ], Krfawy, Tobimay, NyanCatx33, TomekPL23, Niancadu, Kentucky312, Horat, GadkiyKaiot, TheZaidejas, CreeKanD74, Marmowka, axely369, wccghtyz, Tedxdigs, Wowauwero and many more!
Options:
Modding / Discussion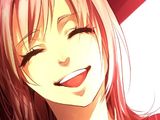 Спасибо вам, что делитесь авторитетным мнением.
Rafis is in the lead! ()
Score
4,347,740 (99.33%)
Max Combo
408
300 / 100 / 50
294 / 3 / 0
Misses
0
Geki (Elite Beat!)
53
Katu (Beat!)
3
Mods
HD,DT
Top 50 Scoreboard
| | Rank | Score | Accuracy | Player | Max Combo | 300 / 100 / 50 | Geki | Katu | Misses | Mods | |
| --- | --- | --- | --- | --- | --- | --- | --- | --- | --- | --- | --- |
| #1 | | 4,347,740 | 99.33% | Rafis | 408 | 294&nbsp&nbsp/ 3 / 0 | 53 | 3 | 0 | HD,DT | Report |
| #2 | | 4,321,212 | 98.65% | Spare | 408 | 291&nbsp&nbsp/ 6 / 0 | 51 | 5 | 0 | HD,DT | Report |
| #3 | | 4,300,736 | 97.92% | Informous | 408 | 288&nbsp&nbsp/ 8 / 1 | 49 | 6 | 0 | HD,DT | Report |
| #4 | | 4,290,969 | 97.76% | Auji | 408 | 287&nbsp&nbsp/ 10 / 0 | 50 | 6 | 0 | HD,DT | Report |
| #5 | | 4,228,338 | 96.86% | FeriOP | 408 | 283&nbsp&nbsp/ 14 / 0 | 48 | 8 | 0 | HD,DT | Report |
| #6 | | 4,161,790 | 100.00% | howlwatcher | 408 | 297&nbsp&nbsp/ 0 / 0 | 56 | 0 | 0 | HD,HR | Report |
| #7 | | 4,151,053 | 99.55% | cannedfruit | 408 | 295&nbsp&nbsp/ 2 / 0 | 54 | 2 | 0 | HD,HR | Report |
| #8 | | 4,130,493 | 99.33% | [ Nano ] | 408 | 294&nbsp&nbsp/ 3 / 0 | 53 | 3 | 0 | HD,HR | Report |
| #9 | | 4,125,909 | 99.33% | - Auto - | 408 | 294&nbsp&nbsp/ 3 / 0 | 53 | 3 | 0 | HD,HR | Report |
| #10 | | 4,104,700 | 98.88% | HazzardFreak | 408 | 292&nbsp&nbsp/ 5 / 0 | 51 | 5 | 0 | HD,HR | Report |
| #11 | | 4,092,859 | 98.65% | Mastaah | 408 | 291&nbsp&nbsp/ 6 / 0 | 50 | 6 | 0 | HD,HR | Report |
| #12 | | 4,091,515 | 98.20% | 3D Printer | 408 | 289&nbsp&nbsp/ 8 / 0 | 51 | 5 | 0 | HD,HR | Report |
| #13 | | 4,075,176 | 98.43% | DualAkira | 408 | 290&nbsp&nbsp/ 7 / 0 | 52 | 4 | 0 | HD,HR | Report |
| #14 | | 4,073,109 | 98.43% | Jup3KW | 408 | 290&nbsp&nbsp/ 7 / 0 | 50 | 6 | 0 | HD,HR | Report |
| #15 | | 4,070,895 | 97.31% | Wario | 408 | 285&nbsp&nbsp/ 12 / 0 | 47 | 9 | 0 | HD,HR | Report |
| #16 | | 4,048,158 | 96.86% | TheWorst | 408 | 283&nbsp&nbsp/ 14 / 0 | 46 | 10 | 0 | HD,HR | Report |
| #17 | | 4,039,234 | 97.08% | My Angelsim | 408 | 284&nbsp&nbsp/ 13 / 0 | 45 | 11 | 0 | HD,HR | Report |
| #18 | | 4,035,915 | 96.30% | -jei- | 408 | 281&nbsp&nbsp/ 14 / 2 | 41 | 13 | 0 | HD,HR | Report |
| #19 | | 4,027,509 | 96.63% | big human | 408 | 282&nbsp&nbsp/ 15 / 0 | 46 | 10 | 0 | HD,HR | Report |
| #20 | | 4,026,555 | 97.53% | HenBurgaaa | 408 | 286&nbsp&nbsp/ 11 / 0 | 48 | 8 | 0 | HD,HR | Report |
| #21 | | 4,021,636 | 97.31% | [Kiri] | 408 | 285&nbsp&nbsp/ 12 / 0 | 48 | 8 | 0 | HD,HR | Report |
| #22 | | 4,013,326 | 96.86% | JuZu | 408 | 283&nbsp&nbsp/ 14 / 0 | 45 | 11 | 0 | HD,HR | Report |
| #23 | | 4,010,099 | 91.81% | Fedora Goose | 408 | 261&nbsp&nbsp/ 34 / 2 | 36 | 18 | 0 | HD,DT | Report |
| #24 | | 4,006,340 | 96.63% | Frikandel | 408 | 282&nbsp&nbsp/ 15 / 0 | 44 | 12 | 0 | HD,HR | Report |
| #25 | | 4,004,162 | 96.41% | zakipwnz | 408 | 281&nbsp&nbsp/ 16 / 0 | 43 | 13 | 0 | HD,HR | Report |
| #26 | | 4,002,190 | 96.86% | Muffins13 | 407 | 283&nbsp&nbsp/ 14 / 0 | 46 | 10 | 0 | HD,HR | Report |
| #27 | | 3,997,497 | 95.74% | Suome | 408 | 278&nbsp&nbsp/ 19 / 0 | 44 | 12 | 0 | HD,HR | Report |
| #28 | | 3,991,806 | 96.18% | SoMad | 408 | 280&nbsp&nbsp/ 17 / 0 | 41 | 15 | 0 | DT | Report |
| #29 | | 3,984,752 | 95.96% | hopperhtkn | 408 | 279&nbsp&nbsp/ 18 / 0 | 40 | 16 | 0 | HD,HR | Report |
| #30 | | 3,982,465 | 95.51% | Dinkles | 408 | 277&nbsp&nbsp/ 20 / 0 | 42 | 14 | 0 | HD,HR | Report |
| #31 | | 3,955,090 | 91.19% | Emilia | 408 | 259&nbsp&nbsp/ 33 / 5 | 36 | 18 | 0 | HD,DT | Report |
| #32 | | 3,954,990 | 95.62% | BoT-Shirt | 406 | 278&nbsp&nbsp/ 18 / 0 | 43 | 12 | 1 | HD,HR | Report |
| #33 | | 3,954,919 | 95.17% | Seichi | 408 | 276&nbsp&nbsp/ 19 / 2 | 43 | 12 | 0 | DT | Report |
| #34 | | 3,934,289 | 94.33% | Rigid | 408 | 272&nbsp&nbsp/ 24 / 1 | 40 | 15 | 0 | HD,HR | Report |
| #35 | | 3,931,617 | 100.00% | Reswery | 408 | 297&nbsp&nbsp/ 0 / 0 | 56 | 0 | 0 | HD | Report |
| #36 | | 3,931,617 | 100.00% | -Ranndom- | 408 | 297&nbsp&nbsp/ 0 / 0 | 56 | 0 | 0 | HD | Report |
| #37 | | 3,931,617 | 100.00% | Id_Beat | 408 | 297&nbsp&nbsp/ 0 / 0 | 56 | 0 | 0 | HD,SD | Report |
| #38 | | 3,931,617 | 100.00% | [ SnooX ] | 408 | 297&nbsp&nbsp/ 0 / 0 | 56 | 0 | 0 | HD | Report |
| #39 | | 3,931,617 | 100.00% | Arsene | 408 | 297&nbsp&nbsp/ 0 / 0 | 56 | 0 | 0 | HD | Report |
| #40 | | 3,931,617 | 100.00% | Zadkiel | 408 | 297&nbsp&nbsp/ 0 / 0 | 56 | 0 | 0 | HD | Report |
| #41 | | 3,931,617 | 100.00% | Aoiyuuki- | 408 | 297&nbsp&nbsp/ 0 / 0 | 56 | 0 | 0 | HD | Report |
| #42 | | 3,931,247 | 99.78% | KS_2000 | 408 | 296&nbsp&nbsp/ 1 / 0 | 55 | 1 | 0 | HD | Report |
| #43 | | 3,931,205 | 99.78% | Seen_LOSO | 408 | 296&nbsp&nbsp/ 1 / 0 | 55 | 1 | 0 | HD | Report |
| #44 | | 3,926,795 | 99.78% | alive16 | 408 | 296&nbsp&nbsp/ 1 / 0 | 55 | 1 | 0 | HD | Report |
| #45 | | 3,925,875 | 99.55% | Hydraty | 408 | 295&nbsp&nbsp/ 2 / 0 | 54 | 2 | 0 | HD | Report |
| #46 | | 3,925,651 | 99.78% | kazamabc | 408 | 296&nbsp&nbsp/ 1 / 0 | 55 | 1 | 0 | HD | Report |
| #47 | | 3,925,566 | 99.78% | afrostfire | 408 | 296&nbsp&nbsp/ 1 / 0 | 55 | 1 | 0 | HD | Report |
| #48 | | 3,925,324 | 99.55% | Nozhomi | 408 | 295&nbsp&nbsp/ 2 / 0 | 54 | 2 | 0 | HD | Report |
| #49 | | 3,924,421 | 99.78% | TheHolo | 408 | 296&nbsp&nbsp/ 1 / 0 | 55 | 1 | 0 | HD | Report |
| #50 | | 3,924,021 | 99.33% | raser1234 | 408 | 294&nbsp&nbsp/ 3 / 0 | 53 | 3 | 0 | HD | Report |