Artist:
DECO*27
Circle Size:

Approach Rate:

Title:
Ghost Rule
HP Drain:

Star Difficulty:

(8.00)
Creator:
Awaken
Accuracy:

Length:
3:25 (2:55 drain)
Source:
Genre:
Unspecified (Other)
BPM:
210
Tags:
regraz evil_twilight habiholic flask nasya n_a_s_y_a hatsune miku 初音ミク vocaloid
User Rating:
Success Rate:
Points of Failure:


(graph is accumulative, based on % at fail/retry)

5.2% (7773 of 150729 plays)

Submitted:
Loved:
Feb 5, 2016
Jan 11, 2017
Rating Spread:

Favourited 825 times in total

Users that love this map: Miu Matsuoka, naruto73, PEPOTTI, Rayne36, Akcel, SuperPartzschi, MyAngelNamirin, AeroMercury, Kiwisama, Ahresty, Apollo117, Fuseka, Van246, Sarthorious, Meiyang, ertgbvcd, neoneoz, buny, Blue Desire, Umberto46 and many more!
Options:
This Beatmap's Thread
This map is in a LOVED state.
As such, it will not award any pp and leaderboards may be reset by the beatmap creator.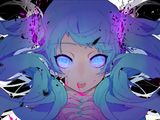 plz re-download since I changed mp3 on 2016.7.23
for rank
wow - Finished
N a s y a's Extra+ - Finished
Flask's Extra - Finished
Insaner - Finished
Habi's Insane - Finished
G's Harder - Finished
Hard - Finished
Regraz's Normal - Finished
Easy - Finished
Download SnowNiNo_'s Extra here!
Download Gandalfr's Extra here!
Cookiezi is in the lead! ()
Score
24,687,951 (100.00%)
Max Combo
1108
300 / 100 / 50
849 / 0 / 0
Misses
0
Geki (Elite Beat!)
188
Katu (Beat!)
0
Mods
HD
Top 50 Scoreboard
| | Rank | Score | Accuracy | Player | Max Combo | 300 / 100 / 50 | Geki | Katu | Misses | Mods | |
| --- | --- | --- | --- | --- | --- | --- | --- | --- | --- | --- | --- |
| #1 | | 24,687,951 | 100.00% | Cookiezi | 1108 | 849&nbsp&nbsp/ 0 / 0 | 188 | 0 | 0 | HD | Report |
| #2 | | 20,683,416 | 99.06% | Sinch | 1041 | 839&nbsp&nbsp/ 6 / 0 | 182 | 3 | 4 | None | Report |
| #3 | | 20,219,442 | 95.62% | Plz Enjoy Game | 1048 | 797&nbsp&nbsp/ 44 / 1 | 155 | 26 | 7 | None | Report |
| #4 | | 19,514,294 | 97.66% | waaiiru | 1017 | 825&nbsp&nbsp/ 12 / 1 | 175 | 6 | 11 | None | Report |
| #5 | | 19,451,546 | 98.90% | firebat92 | 1019 | 836&nbsp&nbsp/ 11 / 0 | 181 | 5 | 2 | None | Report |
| #6 | | 19,237,770 | 98.67% | HappyStick | 1013 | 834&nbsp&nbsp/ 11 / 0 | 178 | 7 | 4 | None | Report |
| #7 | | 18,041,574 | 98.74% | filsdelama | 981 | 837&nbsp&nbsp/ 4 / 0 | 181 | 1 | 8 | None | Report |
| #8 | | 17,653,026 | 98.74% | NerO | 974 | 836&nbsp&nbsp/ 7 / 0 | 178 | 5 | 6 | None | Report |
| #9 | | 17,579,840 | 92.54% | monome | 970 | 760&nbsp&nbsp/ 77 / 0 | 143 | 37 | 12 | HD | Report |
| #10 | | 16,971,394 | 99.25% | Spare | 954 | 841&nbsp&nbsp/ 5 / 0 | 180 | 5 | 3 | None | Report |
| #11 | | 16,860,980 | 97.17% | Emilia | 937 | 817&nbsp&nbsp/ 24 / 0 | 166 | 16 | 8 | HD | Report |
| #12 | | 16,557,294 | 93.31% | Pring | 944 | 772&nbsp&nbsp/ 59 / 3 | 145 | 29 | 15 | HR | Report |
| #13 | | 16,340,228 | 98.31% | Aeril | 942 | 832&nbsp&nbsp/ 8 / 0 | 176 | 5 | 9 | None | Report |
| #14 | | 16,228,042 | 98.00% | Mlaw22 | 940 | 830&nbsp&nbsp/ 6 / 0 | 175 | 5 | 13 | None | Report |
| #15 | | 16,203,377 | 96.19% | My Angel Yaz | 918 | 812&nbsp&nbsp/ 14 / 0 | 162 | 9 | 23 | HD | Report |
| #16 | | 15,973,742 | 96.31% | drugkeeper | 939 | 812&nbsp&nbsp/ 16 / 2 | 168 | 8 | 19 | None | Report |
| #17 | | 15,844,284 | 98.51% | kablaze | 929 | 835&nbsp&nbsp/ 4 / 0 | 178 | 3 | 10 | None | Report |
| #18 | | 15,811,676 | 97.33% | Lovestruck | 906 | 821&nbsp&nbsp/ 16 / 0 | 167 | 12 | 12 | HD | Report |
| #19 | | 15,648,544 | 96.05% | - s t e n- | 930 | 810&nbsp&nbsp/ 13 / 7 | 164 | 10 | 19 | None | Report |
| #20 | | 15,591,262 | 96.98% | BeasttrollMC | 926 | 817&nbsp&nbsp/ 19 / 0 | 166 | 10 | 13 | None | Report |
| #21 | | 15,572,604 | 97.21% | Rampax | 922 | 821&nbsp&nbsp/ 13 / 0 | 167 | 10 | 15 | None | Report |
| #22 | | 15,510,384 | 96.70% | yellowy246 | 922 | 816&nbsp&nbsp/ 15 / 0 | 170 | 7 | 18 | None | Report |
| #23 | | 15,407,350 | 96.74% | legekka | 924 | 813&nbsp&nbsp/ 25 / 0 | 167 | 13 | 11 | None | Report |
| #24 | | 15,358,876 | 97.41% | Shirasaka Koume | 916 | 822&nbsp&nbsp/ 15 / 0 | 170 | 9 | 12 | None | Report |
| #25 | | 15,300,060 | 99.02% | sayonara-bye | 915 | 839&nbsp&nbsp/ 5 / 0 | 178 | 5 | 5 | None | Report |
| #26 | | 15,256,572 | 91.50% | mokia- | 942 | 748&nbsp&nbsp/ 85 / 3 | 131 | 44 | 13 | None | Report |
| #27 | | 15,233,414 | 97.88% | Dustice | 914 | 828&nbsp&nbsp/ 9 / 0 | 172 | 5 | 12 | None | Report |
| #28 | | 15,228,806 | 97.06% | Doomsday | 917 | 816&nbsp&nbsp/ 24 / 0 | 163 | 18 | 9 | None | Report |
| #29 | | 15,228,088 | 92.97% | Carbone | 920 | 775&nbsp&nbsp/ 41 / 4 | 153 | 20 | 29 | None | Report |
| #30 | | 15,216,036 | 95.80% | Hundur | 915 | 808&nbsp&nbsp/ 16 / 0 | 161 | 10 | 25 | None | Report |
| #31 | | 15,183,402 | 98.15% | Meltina | 911 | 829&nbsp&nbsp/ 13 / 0 | 173 | 9 | 7 | None | Report |
| #32 | | 15,156,016 | 94.86% | iamVill | 919 | 796&nbsp&nbsp/ 27 / 2 | 155 | 16 | 24 | None | Report |
| #33 | | 15,082,936 | 95.37% | Kyoko | 921 | 800&nbsp&nbsp/ 29 / 0 | 165 | 14 | 20 | None | Report |
| #34 | | 15,063,192 | 97.76% | yuilemo | 912 | 825&nbsp&nbsp/ 15 / 0 | 167 | 13 | 9 | None | Report |
| #35 | | 14,987,664 | 94.03% | [RanYakumo] | 914 | 783&nbsp&nbsp/ 45 / 2 | 149 | 27 | 19 | None | Report |
| #36 | | 14,878,332 | 97.92% | Aireu | 899 | 829&nbsp&nbsp/ 7 / 0 | 175 | 6 | 13 | None | Report |
| #37 | | 14,761,848 | 95.78% | [ KamKurGi521 ] | 900 | 808&nbsp&nbsp/ 15 / 1 | 165 | 9 | 25 | None | Report |
| #38 | | 14,705,942 | 97.29% | My Angel MrBooM | 900 | 822&nbsp&nbsp/ 12 / 0 | 167 | 10 | 15 | None | Report |
| #39 | | 14,702,300 | 92.25% | Epikem | 918 | 756&nbsp&nbsp/ 80 / 3 | 139 | 40 | 10 | None | Report |
| #40 | | 14,191,591 | 96.45% | Wilchq | 853 | 812&nbsp&nbsp/ 19 / 3 | 169 | 7 | 15 | HD | Report |
| #41 | | 14,113,080 | 97.70% | Kanwa | 876 | 826&nbsp&nbsp/ 10 / 1 | 171 | 6 | 12 | None | Report |
| #42 | | 14,075,478 | 97.57% | ThePooN | 878 | 825&nbsp&nbsp/ 10 / 0 | 170 | 7 | 14 | None | Report |
| #43 | | 14,052,596 | 96.07% | Ranker | 884 | 805&nbsp&nbsp/ 32 / 0 | 160 | 17 | 12 | None | Report |
| #44 | | 13,887,628 | 95.76% | Macho | 849 | 803&nbsp&nbsp/ 30 / 0 | 164 | 12 | 16 | HD | Report |
| #45 | | 13,839,085 | 94.66% | Bauxe | 852 | 795&nbsp&nbsp/ 26 / 0 | 149 | 16 | 28 | HD | Report |
| #46 | | 13,644,350 | 93.09% | Noomn | 879 | 772&nbsp&nbsp/ 54 / 2 | 143 | 30 | 21 | None | Report |
| #47 | | 13,396,582 | 97.00% | Koalazy | 853 | 817&nbsp&nbsp/ 19 / 1 | 169 | 9 | 12 | None | Report |
| #48 | | 13,395,008 | 96.74% | lorelai | 853 | 814&nbsp&nbsp/ 22 / 0 | 163 | 14 | 13 | None | Report |
| #49 | | 13,384,850 | 97.49% | Zeisen- | 854 | 823&nbsp&nbsp/ 14 / 0 | 169 | 8 | 12 | None | Report |
| #50 | | 13,372,274 | 96.66% | WubWoofWolf | 856 | 815&nbsp&nbsp/ 16 / 2 | 170 | 5 | 16 | None | Report |