Artist:
nano
Circle Size:

Approach Rate:

Title:
Bull's Eye
HP Drain:

Star Difficulty:

(7.00)
Creator:
Depths
Accuracy:

Length:
3:41 (3:41 drain)
Source:
緋弾のアリアAA
Genre:
Unspecified (Other)
BPM:
192
Tags:
aria the scarlet ammo double a opening full version betastar
User Rating:
Success Rate:
Points of Failure:


(graph is accumulative, based on % at fail/retry)

4.1% (630 of 15401 plays)

Submitted:
Loved:
Nov 13, 2015
Jun 13, 2017
Rating Spread:

Favourited 95 times in total

Users that love this map: Kodora, Kaoran, 10nya, penodav, Ringo, Attack, Phonesavanh, yamiochi, Fuseka, Rose Pacifica, x-treme, muchy, AYhaz, AtHeoN, Playboy, Spare, ZcortezZ, - Skyz -, _Gieniek, Sheba and many more!
Options:
This Beatmap's Thread
This map is in a LOVED state.
As such, it will not award any pp and leaderboards may be reset by the beatmap creator.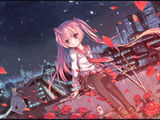 (´・ω・`)
(some sick jumps xd)
Dedicated to thzz
Aria: Me
FOR LOVED!
SB: BetaStar (Complete!!! )re-dl 3/11!!!!
Thank you Asphyxia!

zeluaR is in the lead! ()
Score
55,933,920 (99.72%)
Max Combo
1527
300 / 100 / 50
1179 / 5 / 0
Misses
0
Geki (Elite Beat!)
343
Katu (Beat!)
4
Mods
None
Top 50 Scoreboard
| | Rank | Score | Accuracy | Player | Max Combo | 300 / 100 / 50 | Geki | Katu | Misses | Mods | |
| --- | --- | --- | --- | --- | --- | --- | --- | --- | --- | --- | --- |
| #1 | | 55,933,920 | 99.72% | zeluaR | 1527 | 1179&nbsp&nbsp/ 5 / 0 | 343 | 4 | 0 | None | Report |
| #2 | | 54,705,590 | 99.18% | Reyuza | 1517 | 1170&nbsp&nbsp/ 13 / 0 | 336 | 10 | 1 | None | Report |
| #3 | | 54,692,020 | 98.45% | Jameslike | 1520 | 1157&nbsp&nbsp/ 26 / 0 | 332 | 14 | 1 | None | Report |
| #4 | | 53,340,510 | 99.61% | BlueFlame | 1490 | 1178&nbsp&nbsp/ 4 / 0 | 341 | 4 | 2 | None | Report |
| #5 | | 52,873,930 | 98.93% | yuilemo | 1489 | 1165&nbsp&nbsp/ 19 / 0 | 332 | 15 | 0 | None | Report |
| #6 | | 51,287,170 | 98.93% | Nakocchi | 1467 | 1165&nbsp&nbsp/ 19 / 0 | 331 | 16 | 0 | None | Report |
| #7 | | 50,044,916 | 96.10% | Nano List | 1430 | 1116&nbsp&nbsp/ 65 / 1 | 307 | 37 | 2 | HD | Report |
| #8 | | 49,809,020 | 98.79% | Fedora Goose | 1447 | 1164&nbsp&nbsp/ 15 / 4 | 337 | 8 | 1 | None | Report |
| #9 | | 46,671,580 | 98.56% | lorelai | 1396 | 1160&nbsp&nbsp/ 21 / 0 | 329 | 15 | 3 | None | Report |
| #10 | | 45,327,380 | 97.90% | Haynoru | 1387 | 1148&nbsp&nbsp/ 33 / 1 | 332 | 14 | 2 | None | Report |
| #11 | | 44,323,990 | 98.45% | Mlaw22 | 1358 | 1157&nbsp&nbsp/ 26 / 0 | 338 | 8 | 1 | None | Report |
| #12 | | 43,792,010 | 97.86% | Worne | 1362 | 1147&nbsp&nbsp/ 35 / 0 | 332 | 13 | 2 | None | Report |
| #13 | | 43,142,520 | 98.13% | [Sebastian] | 1355 | 1154&nbsp&nbsp/ 22 / 3 | 325 | 16 | 5 | None | Report |
| #14 | | 36,129,543 | 99.41% | Mathi | 1124 | 1174&nbsp&nbsp/ 9 / 0 | 337 | 9 | 1 | HD | Report |
| #15 | | 34,960,250 | 99.16% | Musty | 1186 | 1171&nbsp&nbsp/ 8 / 2 | 339 | 5 | 3 | None | Report |
| #16 | | 33,736,540 | 98.54% | My Angel MrBooM | 1190 | 1162&nbsp&nbsp/ 14 / 0 | 332 | 8 | 8 | None | Report |
| #17 | | 33,463,230 | 97.86% | Doomsday | 1182 | 1151&nbsp&nbsp/ 23 / 0 | 322 | 18 | 10 | None | Report |
| #18 | | 32,704,950 | 98.99% | benki | 1097 | 1168&nbsp&nbsp/ 12 / 0 | 334 | 10 | 4 | None | Report |
| #19 | | 32,519,270 | 95.16% | Topoi | 1186 | 1105&nbsp&nbsp/ 63 / 4 | 310 | 27 | 12 | None | Report |
| #20 | | 32,246,252 | 99.14% | Cookiezi | 900 | 1169&nbsp&nbsp/ 14 / 1 | 338 | 8 | 0 | HD,HR | Report |
| #21 | | 28,616,300 | 99.04% | Crystal | 936 | 1168&nbsp&nbsp/ 14 / 0 | 335 | 10 | 2 | None | Report |
| #22 | | 27,403,407 | 98.82% | HappyStick | 936 | 1166&nbsp&nbsp/ 12 / 0 | 336 | 9 | 6 | HD | Report |
| #23 | | 25,703,729 | 96.92% | fripSide | 924 | 1132&nbsp&nbsp/ 44 / 5 | 316 | 26 | 3 | HD | Report |
| #24 | | 25,172,950 | 95.71% | a12456 | 942 | 1113&nbsp&nbsp/ 60 / 1 | 303 | 39 | 10 | None | Report |
| #25 | | 24,242,570 | 95.17% | DuhGamingPotato | 943 | 1106&nbsp&nbsp/ 58 / 9 | 312 | 30 | 11 | None | Report |
| #26 | | 24,108,540 | 95.86% | zin | 907 | 1113&nbsp&nbsp/ 66 / 0 | 312 | 31 | 5 | None | Report |
| #27 | | 23,942,590 | 91.65% | Lume | 959 | 1038&nbsp&nbsp/ 140 / 3 | 265 | 76 | 3 | None | Report |
| #28 | | 23,309,380 | 96.78% | Haiyu | 936 | 1132&nbsp&nbsp/ 40 / 3 | 321 | 20 | 9 | None | Report |
| #29 | | 23,150,770 | 97.58% | bbackspinblow | 908 | 1147&nbsp&nbsp/ 25 / 0 | 329 | 10 | 12 | None | Report |
| #30 | | 23,065,860 | 98.97% | Maiaz | 849 | 1168&nbsp&nbsp/ 11 / 1 | 333 | 9 | 4 | None | Report |
| #31 | | 22,700,090 | 98.17% | jeydude | 944 | 1156&nbsp&nbsp/ 19 / 0 | 326 | 14 | 9 | None | Report |
| #32 | | 22,224,560 | 97.94% | GSBlank | 905 | 1155&nbsp&nbsp/ 14 / 0 | 330 | 8 | 15 | None | Report |
| #33 | | 21,726,590 | 98.42% | Jace | 803 | 1157&nbsp&nbsp/ 25 / 0 | 326 | 19 | 2 | None | Report |
| #34 | | 21,670,310 | 93.82% | a_Blue | 942 | 1084&nbsp&nbsp/ 76 / 9 | 294 | 41 | 15 | None | Report |
| #35 | | 21,288,190 | 99.61% | rustbell | 840 | 1178&nbsp&nbsp/ 4 / 0 | 342 | 3 | 2 | None | Report |
| #36 | | 20,873,720 | 96.27% | Niphora | 905 | 1127&nbsp&nbsp/ 38 / 1 | 320 | 17 | 18 | None | Report |
| #37 | | 20,640,320 | 97.71% | ---- | 796 | 1148&nbsp&nbsp/ 22 / 9 | 325 | 16 | 5 | None | Report |
| #38 | | 20,276,270 | 97.52% | [ Emperor ] | 770 | 1145&nbsp&nbsp/ 29 / 0 | 321 | 21 | 10 | None | Report |
| #39 | | 19,643,410 | 95.85% | spookali | 828 | 1114&nbsp&nbsp/ 61 / 3 | 318 | 25 | 6 | None | Report |
| #40 | | 19,047,010 | 96.75% | ThePooN | 758 | 1131&nbsp&nbsp/ 42 / 3 | 319 | 22 | 8 | None | Report |
| #41 | | 18,439,801 | 96.75% | WillCookie | 773 | 1132&nbsp&nbsp/ 40 / 1 | 315 | 24 | 11 | HD | Report |
| #42 | | 17,962,050 | 98.02% | Emula | 807 | 1155&nbsp&nbsp/ 16 / 1 | 332 | 6 | 12 | None | Report |
| #43 | | 17,899,350 | 97.75% | MyAngelFllareA | 700 | 1148&nbsp&nbsp/ 27 / 2 | 324 | 19 | 7 | None | Report |
| #44 | | 17,421,013 | 94.12% | Linkle | 806 | 1093&nbsp&nbsp/ 59 / 10 | 301 | 27 | 22 | HD | Report |
| #45 | | 16,413,860 | 97.55% | baobob | 513 | 1142&nbsp&nbsp/ 39 / 0 | 324 | 20 | 3 | None | Report |
| #46 | | 16,176,700 | 96.82% | Herbayse | 766 | 1138&nbsp&nbsp/ 24 / 2 | 320 | 15 | 20 | None | Report |
| #47 | | 16,094,500 | 95.44% | pattrik | 733 | 1106&nbsp&nbsp/ 72 / 0 | 296 | 46 | 6 | None | Report |
| #48 | | 16,066,300 | 98.68% | AtHeoN | 584 | 1164&nbsp&nbsp/ 13 / 0 | 332 | 11 | 7 | None | Report |
| #49 | | 15,816,530 | 95.05% | Bangom | 736 | 1099&nbsp&nbsp/ 79 / 0 | 300 | 41 | 6 | None | Report |
| #50 | | 15,763,370 | 97.14% | 872316468 | 727 | 1135&nbsp&nbsp/ 45 / 1 | 311 | 33 | 3 | None | Report |