Artist:
Wintersun
Circle Size:

Approach Rate:

Title:
Starchild
HP Drain:

Star Difficulty:

(5.75)
Creator:
Wishkey
Accuracy:

Length:
7:49 (7:37 drain)
Source:
Genre:
Unspecified (Other)
BPM:
186.945
Tags:
folk metal heavy viking power ensiferum jari mäenpää marathon darkvortex
User Rating:
Success Rate:
Points of Failure:


(graph is accumulative, based on % at fail/retry)

10.5% (1823 of 17297 plays)

Submitted:
Loved:
Nov 11, 2015
Feb 14, 2017
Rating Spread:

Favourited 98 times in total

Users that love this map: MixAX20, Gotori, TheLukay, SavleR, DarkVortex, RyuuBei, DmitryScaletta, Vaipa154, trylone, Warfu, Sealeet, D0NGSTER, Nakki, darkstar738, skylewl, Jerome, Viveliam, titanick, Zomboy, TikTak12 and many more!
Options:
This Beatmap's Thread
This map is in a LOVED state.
As such, it will not award any pp and leaderboards may be reset by the beatmap creator.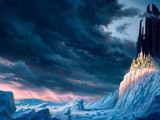 Vortex's Timeless Oni by
Darkvortex
Map is

dead

Loved
Next Loved:
Wintersun - Sons of Winter and Stars
Rohulk is in the lead! ()
Score
194,711,510 (99.38%)
Max Combo
3151
300 / 100 / 50
2240 / 21 / 0
Misses
0
Geki (Elite Beat!)
364
Katu (Beat!)
14
Mods
HD,HR
Top 50 Scoreboard
| | Rank | Score | Accuracy | Player | Max Combo | 300 / 100 / 50 | Geki | Katu | Misses | Mods | |
| --- | --- | --- | --- | --- | --- | --- | --- | --- | --- | --- | --- |
| #1 | | 194,711,510 | 99.38% | Rohulk | 3151 | 2240&nbsp&nbsp/ 21 / 0 | 364 | 14 | 0 | HD,HR | Report |
| #2 | | 193,365,937 | 98.73% | WubWoofWolf | 3152 | 2218&nbsp&nbsp/ 43 / 0 | 346 | 32 | 0 | HD,HR | Report |
| #3 | | 184,873,044 | 100.00% | Wilchq | 3152 | 2261&nbsp&nbsp/ 0 / 0 | 378 | 0 | 0 | HD | Report |
| #4 | | 184,634,300 | 99.88% | mrzomb | 3152 | 2257&nbsp&nbsp/ 4 / 0 | 375 | 3 | 0 | HD | Report |
| #5 | | 184,052,063 | 99.62% | RyuuBei | 3147 | 2248&nbsp&nbsp/ 13 / 0 | 369 | 9 | 0 | HD | Report |
| #6 | | 184,036,638 | 99.53% | turb03lm | 3149 | 2245&nbsp&nbsp/ 16 / 0 | 366 | 12 | 0 | HD | Report |
| #7 | | 183,485,905 | 99.85% | Orbi | 3123 | 2256&nbsp&nbsp/ 5 / 0 | 374 | 4 | 0 | HD | Report |
| #8 | | 180,069,263 | 99.78% | Viveliam | 3099 | 2254&nbsp&nbsp/ 6 / 0 | 374 | 3 | 1 | HD | Report |
| #9 | | 174,434,574 | 99.97% | Jegler | 3152 | 2260&nbsp&nbsp/ 1 / 0 | 377 | 1 | 0 | None | Report |
| #10 | | 174,370,462 | 99.97% | Avenito | 3152 | 2260&nbsp&nbsp/ 1 / 0 | 377 | 1 | 0 | None | Report |
| #11 | | 174,361,414 | 99.94% | Duftende Pizza | 3152 | 2259&nbsp&nbsp/ 2 / 0 | 376 | 2 | 0 | None | Report |
| #12 | | 174,314,794 | 99.94% | Worne | 3152 | 2259&nbsp&nbsp/ 2 / 0 | 377 | 1 | 0 | None | Report |
| #13 | | 174,217,484 | 99.85% | TheLamaHD | 3151 | 2256&nbsp&nbsp/ 5 / 0 | 373 | 5 | 0 | None | Report |
| #14 | | 174,203,472 | 99.85% | dezodor | 3151 | 2256&nbsp&nbsp/ 5 / 0 | 373 | 5 | 0 | None | Report |
| #15 | | 174,148,244 | 99.79% | Lolzep | 3151 | 2254&nbsp&nbsp/ 7 / 0 | 371 | 7 | 0 | None | Report |
| #16 | | 174,134,762 | 99.71% | Blazemon | 3152 | 2251&nbsp&nbsp/ 10 / 0 | 368 | 10 | 0 | None | Report |
| #17 | | 174,125,454 | 99.71% | chucentry | 3152 | 2251&nbsp&nbsp/ 10 / 0 | 371 | 7 | 0 | None | Report |
| #18 | | 174,031,636 | 99.76% | ToucheDeVelour | 3151 | 2253&nbsp&nbsp/ 8 / 0 | 372 | 6 | 0 | None | Report |
| #19 | | 174,023,232 | 99.73% | Jukkii | 3151 | 2252&nbsp&nbsp/ 9 / 0 | 370 | 8 | 0 | None | Report |
| #20 | | 173,676,072 | 99.65% | Exarch | 3151 | 2249&nbsp&nbsp/ 12 / 0 | 372 | 6 | 0 | None | Report |
| #21 | | 173,671,368 | 99.68% | DarkGodZereff | 3149 | 2250&nbsp&nbsp/ 11 / 0 | 369 | 9 | 0 | None | Report |
| #22 | | 173,233,732 | 99.35% | Pobu | 3151 | 2239&nbsp&nbsp/ 22 / 0 | 366 | 12 | 0 | None | Report |
| #23 | | 173,195,840 | 99.26% | Pavkil | 3151 | 2236&nbsp&nbsp/ 25 / 0 | 367 | 11 | 0 | None | Report |
| #24 | | 173,079,714 | 99.04% | TinyLoliGirl | 3146 | 2230&nbsp&nbsp/ 25 / 6 | 356 | 21 | 0 | None | Report |
| #25 | | 173,069,710 | 99.35% | SadnessWillSear | 3148 | 2239&nbsp&nbsp/ 22 / 0 | 367 | 11 | 0 | None | Report |
| #26 | | 172,911,184 | 99.29% | mby | 3151 | 2237&nbsp&nbsp/ 24 / 0 | 364 | 14 | 0 | None | Report |
| #27 | | 172,864,416 | 99.12% | [ Larssen ] | 3147 | 2231&nbsp&nbsp/ 30 / 0 | 363 | 15 | 0 | None | Report |
| #28 | | 172,684,262 | 99.28% | Prograf | 3150 | 2237&nbsp&nbsp/ 22 / 2 | 367 | 10 | 0 | None | Report |
| #29 | | 172,535,914 | 99.12% | Klinar | 3146 | 2231&nbsp&nbsp/ 30 / 0 | 355 | 23 | 0 | None | Report |
| #30 | | 172,411,938 | 99.03% | Shleffles | 3144 | 2228&nbsp&nbsp/ 33 / 0 | 355 | 23 | 0 | None | Report |
| #31 | | 172,249,512 | 98.64% | KoaLeahq | 3145 | 2215&nbsp&nbsp/ 46 / 0 | 351 | 27 | 0 | None | Report |
| #32 | | 172,177,898 | 99.21% | Ayzer | 3124 | 2235&nbsp&nbsp/ 23 / 3 | 360 | 15 | 0 | None | Report |
| #33 | | 172,091,174 | 99.53% | Bugvoun CZ | 3029 | 2245&nbsp&nbsp/ 16 / 0 | 370 | 8 | 0 | HD | Report |
| #34 | | 171,768,460 | 98.82% | SoniKS | 3149 | 2221&nbsp&nbsp/ 40 / 0 | 358 | 20 | 0 | None | Report |
| #35 | | 171,642,422 | 98.42% | Dinoxe | 3146 | 2209&nbsp&nbsp/ 46 / 6 | 352 | 22 | 0 | None | Report |
| #36 | | 171,612,156 | 98.56% | BobbyZlich | 3143 | 2212&nbsp&nbsp/ 49 / 0 | 352 | 26 | 0 | None | Report |
| #37 | | 171,035,590 | 98.31% | Cremation | 3151 | 2204&nbsp&nbsp/ 56 / 1 | 348 | 29 | 0 | None | Report |
| #38 | | 170,830,792 | 98.38% | 3D Printer | 3151 | 2206&nbsp&nbsp/ 55 / 0 | 358 | 20 | 0 | None | Report |
| #39 | | 170,494,102 | 98.09% | Superfinemike | 3151 | 2197&nbsp&nbsp/ 61 / 3 | 353 | 23 | 0 | None | Report |
| #40 | | 169,478,634 | 97.69% | Prophet | 3148 | 2183&nbsp&nbsp/ 76 / 2 | 339 | 38 | 0 | None | Report |
| #41 | | 169,361,226 | 98.64% | Truite Fan Girl | 3124 | 2216&nbsp&nbsp/ 41 / 3 | 357 | 19 | 1 | None | Report |
| #42 | | 168,967,058 | 97.35% | nO_Clu | 3148 | 2171&nbsp&nbsp/ 90 / 0 | 344 | 34 | 0 | None | Report |
| #43 | | 167,485,539 | 98.90% | Lilily | 2999 | 2225&nbsp&nbsp/ 33 / 1 | 352 | 24 | 2 | HD | Report |
| #44 | | 160,074,162 | 99.50% | Loli_Silica | 3006 | 2244&nbsp&nbsp/ 17 / 0 | 367 | 11 | 0 | None | Report |
| #45 | | 160,056,496 | 99.30% | Gildz | 3012 | 2238&nbsp&nbsp/ 21 / 1 | 361 | 15 | 1 | None | Report |
| #46 | | 158,052,600 | 99.04% | Freckle | 2995 | 2233&nbsp&nbsp/ 18 / 2 | 365 | 9 | 8 | None | Report |
| #47 | | 154,844,750 | 97.10% | cuckei | 3000 | 2163&nbsp&nbsp/ 97 / 0 | 338 | 39 | 1 | None | Report |
| #48 | | 153,610,501 | 96.77% | Mojanovic | 2895 | 2153&nbsp&nbsp/ 102 / 6 | 314 | 61 | 0 | HD | Report |
| #49 | | 149,256,760 | 99.25% | Malolat | 2814 | 2236&nbsp&nbsp/ 24 / 0 | 360 | 17 | 1 | HD | Report |
| #50 | | 149,186,736 | 99.71% | Doomsday | 2892 | 2252&nbsp&nbsp/ 7 / 0 | 371 | 6 | 2 | None | Report |