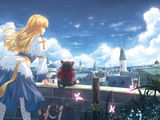 Its Okorin and Kin.
Redownload 2017-10-02: for background in HD (1600x1200px) in taiko too.
Use this space to tell the world about your novice. It helps to include a list of changes as your novice is level up!
DONE!!
If you wanna m4m, ask first!!! (only std)
- Easy by
HappyRocket88
and me.
- Normal by
Side
.
- Taikos by
OnosakiHito
.
modders
Electoz
squirrelpascals
Kyubey
Lumin
Cloudchaser
ezek
WISPG_G
xtrem3x (taikos)
Bubblun
iYiyo
Okorin(std & taikos)