Artist:
NOMA
Circle Size:

Approach Rate:

Title:
PEPSI * MAN
HP Drain:

Star Difficulty:

(6.30)
Creator:
Zetera
Accuracy:

Length:
0:45 (0:44 drain)
Source:
Genre:
Unspecified (Other)
BPM:
180
Tags:
mowtendoo ytpmv mad irreversible snaggletooth mao yuzu- [nicole] stjpa feerum phil stankill
User Rating:
Success Rate:
Points of Failure:


(graph is accumulative, based on % at fail/retry)

10.3% (4261 of 41173 plays)

Submitted:
Loved:
Oct 11, 2015
May 26, 2017
Rating Spread:

Favourited 193 times in total

Users that love this map: koseh, L y s, jakads, GameBoo, Change, Kargo, urslagora, RAMPAGE88, SaRyuKB, Tanomoshii Nekojou, Leasath, unknowwiiplayer, timpipi123, kudeyes, hahehyhu, XzCraftP, Nelsia, SkyZero96, - tbeutel -, CrimsonClaw and many more!
Options:
This Beatmap's Thread
This map is in a LOVED state.
As such, it will not award any pp and leaderboards may be reset by the beatmap creator.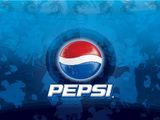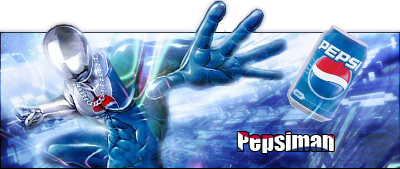 NORMAL MAN by Stjpa
INSANE MAN by Maruyu aka. I can't decide which username I wanna keep
EXTRA MAN by Irreversible
EXTREME MAN by Mao
MASTER MAN by Snaggletooth
MANIA MAN by Feerum except SHD MAN by stankill and U-EXH MAN by Phil
EVERYTHING ELSE MAN by me
Yaong is in the lead! ()
Score
4,563,154 (100.00%)
Max Combo
468
300 / 100 / 50
316 / 0 / 0
Misses
0
Geki (Elite Beat!)
78
Katu (Beat!)
0
Mods
HD
Top 50 Scoreboard
| | Rank | Score | Accuracy | Player | Max Combo | 300 / 100 / 50 | Geki | Katu | Misses | Mods | |
| --- | --- | --- | --- | --- | --- | --- | --- | --- | --- | --- | --- |
| #1 | | 4,563,154 | 100.00% | Yaong | 468 | 316&nbsp&nbsp/ 0 / 0 | 78 | 0 | 0 | HD | Report |
| #2 | | 4,543,000 | 99.79% | Rafis | 467 | 315&nbsp&nbsp/ 1 / 0 | 77 | 1 | 0 | HD | Report |
| #3 | | 4,493,797 | 99.16% | - Ruff - | 465 | 312&nbsp&nbsp/ 4 / 0 | 74 | 4 | 0 | HD | Report |
| #4 | | 4,432,901 | 98.10% | Shirasaka Koume | 463 | 307&nbsp&nbsp/ 9 / 0 | 70 | 8 | 0 | HD | Report |
| #5 | | 4,414,363 | 97.47% | Piggey | 465 | 304&nbsp&nbsp/ 12 / 0 | 70 | 8 | 0 | HD | Report |
| #6 | | 4,398,793 | 97.42% | waefwerf | 466 | 304&nbsp&nbsp/ 11 / 1 | 74 | 3 | 0 | HD | Report |
| #7 | | 4,365,240 | 96.84% | Lunirs | 465 | 301&nbsp&nbsp/ 15 / 0 | 70 | 8 | 0 | HD | Report |
| #8 | | 4,320,896 | 95.99% | _RyuK | 463 | 297&nbsp&nbsp/ 19 / 0 | 66 | 12 | 0 | HD | Report |
| #9 | | 4,302,500 | 99.79% | Xilver | 468 | 315&nbsp&nbsp/ 1 / 0 | 77 | 1 | 0 | None | Report |
| #10 | | 4,291,520 | 99.37% | Bonk | 468 | 313&nbsp&nbsp/ 3 / 0 | 77 | 1 | 0 | None | Report |
| #11 | | 4,266,220 | 99.37% | Tetla | 466 | 313&nbsp&nbsp/ 3 / 0 | 75 | 3 | 0 | None | Report |
| #12 | | 4,265,280 | 99.16% | fieryrage | 466 | 312&nbsp&nbsp/ 4 / 0 | 74 | 4 | 0 | None | Report |
| #13 | | 4,263,440 | 99.16% | Toy | 466 | 312&nbsp&nbsp/ 4 / 0 | 75 | 3 | 0 | None | Report |
| #14 | | 4,256,980 | 98.52% | Informous | 468 | 309&nbsp&nbsp/ 7 / 0 | 72 | 6 | 0 | None | Report |
| #15 | | 4,204,710 | 98.52% | Dustice | 463 | 309&nbsp&nbsp/ 7 / 0 | 72 | 6 | 0 | None | Report |
| #16 | | 4,202,290 | 98.10% | ftg | 465 | 307&nbsp&nbsp/ 9 / 0 | 70 | 8 | 0 | None | Report |
| #17 | | 4,166,641 | 92.83% | Topoi | 463 | 283&nbsp&nbsp/ 29 / 4 | 61 | 15 | 0 | HD | Report |
| #18 | | 4,122,910 | 96.47% | - Phantasma - | 464 | 300&nbsp&nbsp/ 13 / 3 | 69 | 7 | 0 | None | Report |
| #19 | | 4,122,550 | 96.94% | Doomsday | 466 | 302&nbsp&nbsp/ 12 / 2 | 71 | 6 | 0 | None | Report |
| #20 | | 4,118,890 | 97.20% | Fedora Goose | 462 | 303&nbsp&nbsp/ 12 / 1 | 69 | 8 | 0 | None | Report |
| #21 | | 4,114,520 | 96.10% | Jameslike | 464 | 298&nbsp&nbsp/ 16 / 2 | 69 | 8 | 0 | None | Report |
| #22 | | 4,093,210 | 95.99% | Clarity | 465 | 297&nbsp&nbsp/ 19 / 0 | 69 | 9 | 0 | None | Report |
| #23 | | 4,077,440 | 99.16% | Aireu | 454 | 312&nbsp&nbsp/ 4 / 0 | 75 | 3 | 0 | None | Report |
| #24 | | 4,069,430 | 94.51% | _YuriNee | 459 | 290&nbsp&nbsp/ 26 / 0 | 64 | 14 | 0 | None | Report |
| #25 | | 4,055,688 | 99.58% | Arnold24x24 | 438 | 314&nbsp&nbsp/ 2 / 0 | 76 | 2 | 0 | HD | Report |
| #26 | | 4,035,720 | 95.52% | Ranker | 463 | 295&nbsp&nbsp/ 20 / 1 | 66 | 11 | 0 | None | Report |
| #27 | | 4,027,380 | 94.88% | -Trigger | 462 | 293&nbsp&nbsp/ 18 / 5 | 68 | 9 | 0 | None | Report |
| #28 | | 4,020,690 | 95.15% | Dumii | 463 | 293&nbsp&nbsp/ 23 / 0 | 70 | 8 | 0 | None | Report |
| #29 | | 3,989,790 | 94.15% | Alumetri | 464 | 289&nbsp&nbsp/ 24 / 3 | 64 | 13 | 0 | None | Report |
| #30 | | 3,972,890 | 93.99% | - Daichi - | 466 | 290&nbsp&nbsp/ 16 / 10 | 72 | 3 | 0 | None | Report |
| #31 | | 3,895,480 | 94.83% | benki | 456 | 293&nbsp&nbsp/ 17 / 6 | 68 | 8 | 0 | None | Report |
| #32 | | 3,872,530 | 96.62% | mcy3 | 448 | 300&nbsp&nbsp/ 16 / 0 | 67 | 11 | 0 | None | Report |
| #33 | | 3,734,140 | 90.51% | FreeDom | 454 | 271&nbsp&nbsp/ 45 / 0 | 51 | 27 | 0 | None | Report |
| #34 | | 3,649,670 | 95.62% | Ahmnesia | 435 | 296&nbsp&nbsp/ 17 / 3 | 68 | 9 | 0 | None | Report |
| #35 | | 3,646,105 | 98.15% | he rack | 414 | 308&nbsp&nbsp/ 5 / 3 | 75 | 2 | 0 | HD | Report |
| #36 | | 3,643,000 | 87.03% | exc | 457 | 255&nbsp&nbsp/ 59 / 2 | 45 | 31 | 0 | None | Report |
| #37 | | 3,642,690 | 89.29% | Mikols3 | 448 | 266&nbsp&nbsp/ 47 / 3 | 48 | 28 | 0 | None | Report |
| #38 | | 3,498,560 | 98.73% | Tiger Claw | 414 | 310&nbsp&nbsp/ 6 / 0 | 73 | 5 | 0 | None | Report |
| #39 | | 3,382,614 | 92.25% | ChicagoTed7172 | 405 | 281&nbsp&nbsp/ 28 / 7 | 61 | 15 | 0 | HD | Report |
| #40 | | 3,315,670 | 89.08% | Bangom | 431 | 265&nbsp&nbsp/ 48 / 3 | 48 | 27 | 0 | None | Report |
| #41 | | 3,299,310 | 96.10% | Wario | 392 | 298&nbsp&nbsp/ 16 / 2 | 71 | 5 | 0 | None | Report |
| #42 | | 3,282,400 | 94.88% | [ Wakson ] | 411 | 292&nbsp&nbsp/ 23 / 1 | 66 | 11 | 0 | None | Report |
| #43 | | 3,264,870 | 94.67% | Shiawase | 403 | 292&nbsp&nbsp/ 19 / 5 | 65 | 11 | 0 | None | Report |
| #44 | | 3,260,030 | 94.41% | Myst1k | 406 | 290&nbsp&nbsp/ 24 / 2 | 63 | 13 | 0 | None | Report |
| #45 | | 3,240,310 | 93.88% | Fser | 404 | 287&nbsp&nbsp/ 29 / 0 | 64 | 14 | 0 | None | Report |
| #46 | | 3,235,470 | 94.20% | -NeBu- | 406 | 289&nbsp&nbsp/ 25 / 2 | 70 | 7 | 0 | None | Report |
| #47 | | 3,230,240 | 93.57% | MCNortrom | 405 | 286&nbsp&nbsp/ 28 / 2 | 59 | 17 | 0 | None | Report |
| #48 | | 3,199,280 | 92.25% | Linkle | 405 | 280&nbsp&nbsp/ 33 / 3 | 63 | 13 | 0 | None | Report |
| #49 | | 3,188,960 | 93.20% | Guffie | 409 | 284&nbsp&nbsp/ 31 / 1 | 63 | 14 | 0 | None | Report |
| #50 | | 3,186,240 | 95.09% | HaruTachi- | 410 | 293&nbsp&nbsp/ 22 / 1 | 68 | 9 | 0 | None | Report |