Artist:
D(ABE3)
Circle Size:

Approach Rate:

Title:
MANIERA
HP Drain:

Star Difficulty:

(6.12)
Creator:
Krah
Accuracy:

Length:
1:33 (1:31 drain)
Source:
BMS
Genre:
Unspecified (Other)
BPM:
208
Tags:
User Rating:
Success Rate:
Points of Failure:


(graph is accumulative, based on % at fail/retry)

10.4% (270 of 2592 plays)

Submitted:
Loved:
Aug 13, 2015
Nov 27, 2017
Rating Spread:

Favourited 17 times in total

Users that love this map: Kagari, Dokuro_69, mikealex999, [224]Hyperw7, -Ken, Lovelysongfull, _Spectrum, Danti, JBHyperion, Cakestial, EzGon, Mariar, Dahcreeper, Im-Rey, sayen03, Qurchik, sHnaZzLed
Options:
Modding / Discussion
This map is in a LOVED state.
As such, it will not award any pp and leaderboards may be reset by the beatmap creator.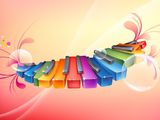 Testing things.
Guillotine is in the lead! ()
Score
24,577,223 (100.00%)
Max Combo
925
300 / 100 / 50
925 / 0 / 5
Misses
0
Geki (Elite Beat!)
136
Droplet misses
0
Mods
HD,HR
Top 50 Scoreboard
| | Rank | Score | Accuracy | Player | Max Combo | 300 / 100 / 50 | Geki | Droplet Miss | Misses | Mods | |
| --- | --- | --- | --- | --- | --- | --- | --- | --- | --- | --- | --- |
| #1 | | 24,577,223 | 100.00% | Guillotine | 925 | 925&nbsp&nbsp/ 0 / 5 | 136 | 0 | 0 | HD,HR | Report |
| #2 | | 24,577,223 | 100.00% | monstratorfull | 925 | 925&nbsp&nbsp/ 0 / 5 | 136 | 0 | 0 | HD,HR,SD | Report |
| #3 | | 24,577,223 | 100.00% | Cxlucha | 925 | 925&nbsp&nbsp/ 0 / 5 | 136 | 0 | 0 | HD,HR | Report |
| #4 | | 24,577,223 | 100.00% | LechuCzechu | 925 | 925&nbsp&nbsp/ 0 / 5 | 136 | 0 | 0 | HD,HR | Report |
| #5 | | 24,524,326 | 99.89% | Fli | 924 | 924&nbsp&nbsp/ 0 / 5 | 135 | 0 | 1 | HD,HR | Report |
| #6 | | 23,201,768 | 100.00% | qwhj1027 | 925 | 925&nbsp&nbsp/ 0 / 5 | 136 | 0 | 0 | HR | Report |
| #7 | | 23,201,768 | 100.00% | Smukur | 925 | 925&nbsp&nbsp/ 0 / 5 | 136 | 0 | 0 | HR | Report |
| #8 | | 23,151,848 | 99.89% | [490]Kazuyo | 924 | 924&nbsp&nbsp/ 0 / 5 | 135 | 0 | 1 | HR | Report |
| #9 | | 23,102,282 | 99.89% | koliron | 923 | 924&nbsp&nbsp/ 0 / 5 | 135 | 0 | 1 | HR | Report |
| #10 | | 21,973,661 | 100.00% | Spectator | 925 | 925&nbsp&nbsp/ 0 / 5 | 136 | 0 | 0 | HD | Report |
| #11 | | 21,973,661 | 100.00% | ItsLexii | 925 | 925&nbsp&nbsp/ 0 / 5 | 136 | 0 | 0 | HD | Report |
| #12 | | 21,973,661 | 100.00% | Naporitan | 925 | 925&nbsp&nbsp/ 0 / 5 | 136 | 0 | 0 | HD | Report |
| #13 | | 20,745,998 | 100.00% | Razor Sharp | 925 | 925&nbsp&nbsp/ 0 / 5 | 136 | 0 | 0 | None | Report |
| #14 | | 20,745,998 | 100.00% | -Story- | 925 | 925&nbsp&nbsp/ 0 / 5 | 136 | 0 | 0 | None | Report |
| #15 | | 20,745,998 | 100.00% | Morsay | 925 | 925&nbsp&nbsp/ 0 / 5 | 136 | 0 | 0 | None | Report |
| #16 | | 20,745,998 | 100.00% | Fl4ndre Scarlet | 925 | 925&nbsp&nbsp/ 0 / 5 | 136 | 0 | 0 | None | Report |
| #17 | | 20,745,998 | 100.00% | _wwwww | 925 | 925&nbsp&nbsp/ 0 / 5 | 136 | 0 | 0 | None | Report |
| #18 | | 20,745,998 | 100.00% | die Eisdiele | 925 | 925&nbsp&nbsp/ 0 / 5 | 136 | 0 | 0 | PF | Report |
| #19 | | 20,745,998 | 100.00% | eauikk | 925 | 925&nbsp&nbsp/ 0 / 5 | 136 | 0 | 0 | None | Report |
| #20 | | 20,657,138 | 99.89% | Motion | 923 | 924&nbsp&nbsp/ 0 / 5 | 135 | 0 | 1 | None | Report |
| #21 | | 15,658,151 | 99.78% | FABninja | 703 | 923&nbsp&nbsp/ 0 / 5 | 135 | 0 | 2 | HD,HR | Report |
| #22 | | 15,653,057 | 99.68% | -Ken | 722 | 922&nbsp&nbsp/ 0 / 5 | 133 | 0 | 3 | HD,HR | Report |
| #23 | | 15,590,795 | 99.78% | Tikon | 701 | 923&nbsp&nbsp/ 0 / 5 | 134 | 0 | 2 | HD,HR | Report |
| #24 | | 15,300,278 | 99.78% | Shyeart | 722 | 923&nbsp&nbsp/ 0 / 5 | 134 | 0 | 2 | HR | Report |
| #25 | | 15,124,598 | 99.35% | iRevi | 780 | 919&nbsp&nbsp/ 0 / 5 | 133 | 0 | 6 | None | Report |
| #26 | | 15,104,432 | 99.46% | BoberOfDarkness | 745 | 920&nbsp&nbsp/ 0 / 5 | 134 | 0 | 5 | HD | Report |
| #27 | | 14,256,902 | 99.35% | -Luminate | 745 | 919&nbsp&nbsp/ 0 / 5 | 134 | 0 | 6 | None | Report |
| #28 | | 13,935,247 | 98.82% | Katch | 722 | 914&nbsp&nbsp/ 0 / 5 | 129 | 0 | 11 | HD | Report |
| #29 | | 13,691,030 | 99.78% | FruktoLove | 722 | 923&nbsp&nbsp/ 0 / 5 | 134 | 0 | 2 | None | Report |
| #30 | | 13,681,478 | 99.78% | Shinji Wings | 722 | 923&nbsp&nbsp/ 0 / 5 | 134 | 0 | 2 | None | Report |
| #31 | | 13,681,478 | 99.78% | Danilo | 722 | 923&nbsp&nbsp/ 0 / 5 | 134 | 0 | 2 | None | Report |
| #32 | | 13,499,882 | 99.68% | mardebra | 722 | 922&nbsp&nbsp/ 0 / 5 | 133 | 0 | 3 | None | Report |
| #33 | | 13,450,298 | 99.25% | Le grand casque | 722 | 918&nbsp&nbsp/ 0 / 5 | 132 | 0 | 7 | None | Report |
| #34 | | 13,199,858 | 99.46% | Rhytms Shemycal | 721 | 920&nbsp&nbsp/ 0 / 5 | 133 | 0 | 5 | None | Report |
| #35 | | 13,169,006 | 99.57% | Inu-senpai | 707 | 921&nbsp&nbsp/ 0 / 5 | 133 | 0 | 4 | None | Report |
| #36 | | 13,051,384 | 99.35% | Ryoko | 722 | 920&nbsp&nbsp/ 0 / 4 | 131 | 1 | 5 | None | Report |
| #37 | | 13,033,778 | 99.46% | NishimikadoTami | 722 | 920&nbsp&nbsp/ 0 / 5 | 132 | 0 | 5 | None | Report |
| #38 | | 12,969,938 | 99.46% | arisa- | 701 | 920&nbsp&nbsp/ 0 / 5 | 132 | 0 | 5 | None | Report |
| #39 | | 12,909,206 | 99.35% | M0ja | 700 | 919&nbsp&nbsp/ 0 / 5 | 132 | 0 | 6 | None | Report |
| #40 | | 12,817,743 | 99.57% | GrochuZJ | 653 | 921&nbsp&nbsp/ 0 / 5 | 132 | 0 | 4 | HR | Report |
| #41 | | 12,655,514 | 99.25% | LegoTonix | 700 | 918&nbsp&nbsp/ 0 / 5 | 130 | 0 | 7 | None | Report |
| #42 | | 12,628,346 | 99.25% | Hareimu | 691 | 918&nbsp&nbsp/ 0 / 5 | 131 | 0 | 7 | None | Report |
| #43 | | 12,580,454 | 99.03% | OMEGAWEAPON | 668 | 916&nbsp&nbsp/ 0 / 5 | 132 | 0 | 9 | HD | Report |
| #44 | | 12,207,208 | 99.78% | Kitsura | 653 | 924&nbsp&nbsp/ 0 / 4 | 135 | 1 | 1 | None | Report |
| #45 | | 12,154,958 | 99.57% | ROMAMANOS | 653 | 921&nbsp&nbsp/ 0 / 5 | 133 | 0 | 4 | None | Report |
| #46 | | 12,007,700 | 99.78% | Electr0o | 599 | 923&nbsp&nbsp/ 0 / 5 | 134 | 0 | 2 | HD,HR | Report |
| #47 | | 11,762,918 | 99.35% | Danti | 662 | 919&nbsp&nbsp/ 0 / 5 | 132 | 0 | 6 | None | Report |
| #48 | | 11,498,882 | 99.46% | [_-Kukkai-_] | 653 | 920&nbsp&nbsp/ 0 / 5 | 132 | 0 | 5 | None | Report |
| #49 | | 11,300,120 | 99.46% | 1e9plus7 | 599 | 920&nbsp&nbsp/ 0 / 5 | 132 | 0 | 5 | HR | Report |
| #50 | | 10,660,502 | 99.78% | My Life Sucks | 533 | 923&nbsp&nbsp/ 0 / 5 | 134 | 0 | 2 | None | Report |