Artist:
GReeeeN
Circle Size:

Approach Rate:

Title:
Shinobi
HP Drain:

Star Difficulty:

(6.74)
Creator:
_Asriel
Accuracy:

Length:
2:46 (2:37 drain)
Source:
Teenage Mutant Ninja Turtles
Genre:
Unspecified (Other)
BPM:
168
Tags:
kirigaya- 224 224dj frobe brobe tmnt teenage mutant ninja turtles 2012 nickelodeon
User Rating:
Success Rate:
Points of Failure:


(graph is accumulative, based on % at fail/retry)

4.7% (45 of 963 plays)

Submitted:
Loved:
Jul 17, 2015
Jan 2, 2018
Rating Spread:

Favourited 24 times in total

Users that love this map: Konoha, Kyptoric, ItsLingers, Syru-, Move, Kirigaya-, KinAce, Motion, Aphrodite-, Amlink, Rinzee, eXio, NextMiss, Ludboy, Marfolog, Separ, Hypelastika, forgottentaco, ivan2eye, rinacle and many more!
Options:
Modding / Discussion
This map is in a LOVED state.
As such, it will not award any pp and leaderboards may be reset by the beatmap creator.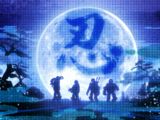 Let's taste 2015 mapping style again
metadata from ->
https://osu.ppy.sh/s/202755
Cup :
Kirigaya-
Salad : me
Brobe :
Platter
Rain : Collab with
224Reol
Overdose : me
Ignored Masterpiece(Deluge) : me
Loved dream?!
qwhj1027 is in the lead! ()
Score
47,948,362 (100.00%)
Max Combo
1227
300 / 100 / 50
1154 / 73 / 210
Misses
0
Geki (Elite Beat!)
205
Droplet misses
0
Mods
HR
Top 50 Scoreboard
| | Rank | Score | Accuracy | Player | Max Combo | 300 / 100 / 50 | Geki | Droplet Miss | Misses | Mods | |
| --- | --- | --- | --- | --- | --- | --- | --- | --- | --- | --- | --- |
| #1 | | 47,948,362 | 100.00% | qwhj1027 | 1227 | 1154&nbsp&nbsp/ 73 / 210 | 205 | 0 | 0 | HR | Report |
| #2 | | 47,948,352 | 99.93% | skvix | 1227 | 1154&nbsp&nbsp/ 73 / 209 | 205 | 1 | 0 | HR | Report |
| #3 | | 45,399,454 | 100.00% | Fli | 1227 | 1154&nbsp&nbsp/ 73 / 210 | 205 | 0 | 0 | HD | Report |
| #4 | | 45,399,434 | 99.86% | Katch | 1227 | 1154&nbsp&nbsp/ 73 / 208 | 205 | 2 | 0 | HD | Report |
| #5 | | 45,399,404 | 99.65% | Spectator | 1227 | 1154&nbsp&nbsp/ 73 / 205 | 205 | 5 | 0 | HD | Report |
| #6 | | 45,398,354 | 100.00% | He Ang Erika | 1227 | 1154&nbsp&nbsp/ 73 / 210 | 205 | 0 | 0 | HD | Report |
| #7 | | 45,397,234 | 99.86% | lechuguin | 1227 | 1154&nbsp&nbsp/ 73 / 208 | 205 | 2 | 0 | HD | Report |
| #8 | | 45,397,234 | 99.86% | -Ken | 1227 | 1154&nbsp&nbsp/ 73 / 208 | 205 | 2 | 0 | HD | Report |
| #9 | | 45,396,144 | 99.93% | Vinci007 | 1227 | 1154&nbsp&nbsp/ 73 / 209 | 205 | 1 | 0 | HD | Report |
| #10 | | 45,396,144 | 99.93% | FABninja | 1227 | 1154&nbsp&nbsp/ 73 / 209 | 205 | 1 | 0 | HD | Report |
| #11 | | 42,854,300 | 100.00% | Guillotine | 1227 | 1154&nbsp&nbsp/ 73 / 210 | 205 | 0 | 0 | None | Report |
| #12 | | 42,853,200 | 100.00% | YERTI | 1227 | 1154&nbsp&nbsp/ 73 / 210 | 205 | 0 | 0 | None | Report |
| #13 | | 42,853,180 | 99.86% | ItsLingers | 1227 | 1154&nbsp&nbsp/ 73 / 208 | 205 | 2 | 0 | None | Report |
| #14 | | 42,852,100 | 100.00% | - S a k u r a - | 1227 | 1154&nbsp&nbsp/ 73 / 210 | 205 | 0 | 0 | None | Report |
| #15 | | 42,852,090 | 99.93% | Convert | 1227 | 1154&nbsp&nbsp/ 73 / 209 | 205 | 1 | 0 | None | Report |
| #16 | | 42,852,080 | 99.86% | Morsay | 1227 | 1154&nbsp&nbsp/ 73 / 208 | 205 | 2 | 0 | None | Report |
| #17 | | 42,850,990 | 99.93% | Nelly | 1227 | 1154&nbsp&nbsp/ 73 / 209 | 205 | 1 | 0 | None | Report |
| #18 | | 42,850,980 | 99.86% | Felytic | 1227 | 1154&nbsp&nbsp/ 73 / 208 | 205 | 2 | 0 | None | Report |
| #19 | | 42,849,900 | 100.00% | Groex | 1227 | 1154&nbsp&nbsp/ 73 / 210 | 205 | 0 | 0 | None | Report |
| #20 | | 42,845,480 | 99.86% | [ Seraf ] | 1227 | 1154&nbsp&nbsp/ 73 / 208 | 205 | 2 | 0 | None | Report |
| #21 | | 35,015,060 | 99.58% | Le grand casque | 1101 | 1150&nbsp&nbsp/ 73 / 208 | 203 | 2 | 4 | None | Report |
| #22 | | 18,331,130 | 99.51% | -Mitsu | 658 | 1150&nbsp&nbsp/ 73 / 207 | 203 | 3 | 4 | None | Report |
| #23 | | 16,263,250 | 98.96% | NishimikadoTami | 665 | 1144&nbsp&nbsp/ 73 / 205 | 199 | 5 | 10 | None | Report |
| #24 | | 13,123,250 | 100.00% | Kasumii-sama | 1227 | 1154&nbsp&nbsp/ 73 / 210 | 205 | 0 | 0 | HT | Report |
| #25 | | 9,309,650 | 97.91% | Tasta_kuro | 459 | 1133&nbsp&nbsp/ 73 / 201 | 195 | 9 | 21 | None | Report |
| #26 | | 8,824,740 | 98.68% | -[SLs]-Horikita | 366 | 1143&nbsp&nbsp/ 73 / 202 | 200 | 8 | 11 | None | Report |
| #27 | | 7,620,650 | 97.49% | Leotic | 396 | 1131&nbsp&nbsp/ 73 / 197 | 193 | 13 | 23 | None | Report |
| #28 | | 6,953,880 | 97.98% | M0ja | 286 | 1136&nbsp&nbsp/ 72 / 200 | 195 | 10 | 19 | None | Report |
| #29 | | 6,770,580 | 98.05% | H-Scenes | 291 | 1138&nbsp&nbsp/ 73 / 198 | 193 | 12 | 16 | None | Report |
| #30 | | 2,185,250 | 93.11% | Sub Class | 184 | 1072&nbsp&nbsp/ 71 / 195 | 168 | 15 | 84 | NF | Report |
| #31 | | 117,770 | 29.09% | Joncas | 9 | 326&nbsp&nbsp/ 30 / 62 | 3 | 148 | 871 | NF | Report |
| #32 | | 112,230 | 26.72% | EPICPRIME | 6 | 295&nbsp&nbsp/ 30 / 59 | 2 | 151 | 902 | NF | Report |
| #33 | | 300 | 0.07% | Wilben_Chan | 1 | 1&nbsp&nbsp/ 0 / 0 | 0 | 210 | 1226 | NF | Report |