Artist:
KAZE.o2SE
Circle Size:

Approach Rate:

Title:
Earth Quake
HP Drain:

Star Difficulty:

(4.98)
Creator:
ZHSteven
Accuracy:

Length:
3:06 (2:50 drain)
Source:
O2Jam
Genre:
Unspecified (Other)
BPM:
150
Tags:
eq
User Rating:
Success Rate:
Points of Failure:


(graph is accumulative, based on % at fail/retry)

9.6% (315 of 3294 plays)

Submitted:
Loved:
Jun 4, 2011
Oct 2, 2017
Rating Spread:

Favourited 19 times in total

Users that love this map: Houraisan-Kaguya, Megpoid, ExGon, Grayswandir, Supy, RAMPAGE88, Uryuu Minene, Hidden, Tenshichan, i-koto, Atsuko-Kagari, E_L_Eve, Ascendance, [ Mephisto ], Emiru, Nikolai, Brightpath937, hanaomg, Ghlous
Options:
Modding / Discussion
This map is in a LOVED state.
As such, it will not award any pp and leaderboards may be reset by the beatmap creator.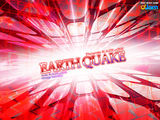 This is the map make for the first Chinese CTB competition.
I am very glad to take the response to do it.
~comments are welcome~
map for graveyard~
Rest are referance:
collapsed text
The orignal map is made by Entozer. I take the timing point and the awesome BG from there.
Like that map very much~link is provided below:
KAZE.o2SE - Earth Quake
RAMPAGE88 is in the lead! ()
Score
27,549,246 (100.00%)
Max Combo
1106
300 / 100 / 50
1031 / 75 / 139
Misses
0
Geki (Elite Beat!)
167
Droplet misses
0
Mods
None
Top 50 Scoreboard
| | Rank | Score | Accuracy | Player | Max Combo | 300 / 100 / 50 | Geki | Droplet Miss | Misses | Mods | |
| --- | --- | --- | --- | --- | --- | --- | --- | --- | --- | --- | --- |
| #1 | | 27,549,246 | 100.00% | RAMPAGE88 | 1106 | 1031&nbsp&nbsp/ 75 / 139 | 167 | 0 | 0 | None | Report |
| #2 | | 25,261,610 | 99.92% | Majiyabakune | 1057 | 1030&nbsp&nbsp/ 75 / 139 | 168 | 0 | 1 | None | Report |
| #3 | | 21,827,778 | 99.92% | ExGon | 976 | 1030&nbsp&nbsp/ 75 / 139 | 166 | 0 | 1 | None | Report |
| #4 | | 20,366,814 | 99.84% | Ttobas | 943 | 1029&nbsp&nbsp/ 75 / 139 | 165 | 0 | 2 | None | Report |
| #5 | | 18,654,994 | 98.80% | qebrus | 910 | 1016&nbsp&nbsp/ 75 / 139 | 157 | 0 | 15 | None | Report |
| #6 | | 13,888,780 | 98.96% | Dusk | 716 | 1018&nbsp&nbsp/ 75 / 139 | 160 | 0 | 13 | HD | Report |
| #7 | | 13,605,932 | 99.44% | Fli | 689 | 1024&nbsp&nbsp/ 75 / 139 | 163 | 0 | 7 | HD | Report |
| #8 | | 12,844,534 | 99.68% | -itsy_v2- | 662 | 1027&nbsp&nbsp/ 75 / 139 | 164 | 0 | 4 | None | Report |
| #9 | | 12,767,258 | 99.60% | DakkyChan | 662 | 1026&nbsp&nbsp/ 75 / 139 | 163 | 0 | 5 | None | Report |
| #10 | | 12,490,167 | 99.04% | Spectator | 651 | 1023&nbsp&nbsp/ 75 / 135 | 161 | 4 | 8 | HD | Report |
| #11 | | 12,011,284 | 99.28% | Shyeart | 680 | 1023&nbsp&nbsp/ 75 / 138 | 160 | 1 | 8 | None | Report |
| #12 | | 11,990,678 | 99.04% | ekr | 680 | 1019&nbsp&nbsp/ 75 / 139 | 157 | 0 | 12 | None | Report |
| #13 | | 11,902,198 | 99.76% | Emiru | 1015 | 1028&nbsp&nbsp/ 75 / 139 | 164 | 0 | 3 | EZ | Report |
| #14 | | 11,900,576 | 98.80% | TheFlameWind | 662 | 1017&nbsp&nbsp/ 75 / 138 | 158 | 1 | 14 | None | Report |
| #15 | | 11,778,098 | 98.71% | Guillotine | 662 | 1015&nbsp&nbsp/ 75 / 139 | 158 | 0 | 16 | None | Report |
| #16 | | 11,751,122 | 99.28% | ItsLexii | 674 | 1022&nbsp&nbsp/ 75 / 139 | 160 | 0 | 9 | None | Report |
| #17 | | 11,645,770 | 99.52% | Setomi | 647 | 1025&nbsp&nbsp/ 75 / 139 | 162 | 0 | 6 | None | Report |
| #18 | | 11,386,710 | 99.36% | YERTI | 610 | 1023&nbsp&nbsp/ 75 / 139 | 161 | 0 | 8 | None | Report |
| #19 | | 11,334,650 | 99.20% | Len | 604 | 1021&nbsp&nbsp/ 75 / 139 | 161 | 0 | 10 | None | Report |
| #20 | | 11,332,582 | 98.80% | Megpoid | 637 | 1016&nbsp&nbsp/ 75 / 139 | 159 | 0 | 15 | None | Report |
| #21 | | 11,173,138 | 98.23% | _wwwww | 662 | 1009&nbsp&nbsp/ 75 / 139 | 153 | 0 | 22 | None | Report |
| #22 | | 10,965,380 | 99.04% | KagamineRin02 | 604 | 1020&nbsp&nbsp/ 75 / 138 | 159 | 1 | 11 | None | Report |
| #23 | | 10,957,363 | 99.04% | Zak | 611 | 1019&nbsp&nbsp/ 75 / 139 | 159 | 0 | 12 | HD | Report |
| #24 | | 10,912,022 | 99.60% | Tenshichan | 591 | 1026&nbsp&nbsp/ 75 / 139 | 162 | 0 | 5 | None | Report |
| #25 | | 10,763,514 | 99.20% | Karym | 604 | 1021&nbsp&nbsp/ 75 / 139 | 160 | 0 | 10 | None | Report |
| #26 | | 10,615,752 | 99.20% | -wwwww | 612 | 1024&nbsp&nbsp/ 75 / 136 | 160 | 3 | 7 | None | Report |
| #27 | | 10,529,522 | 98.88% | eldnl | 604 | 1017&nbsp&nbsp/ 75 / 139 | 157 | 0 | 14 | None | Report |
| #28 | | 10,225,774 | 99.28% | Aqliva | 556 | 1023&nbsp&nbsp/ 75 / 138 | 160 | 1 | 8 | HD | Report |
| #29 | | 10,131,754 | 98.96% | [-naniwa-] | 609 | 1018&nbsp&nbsp/ 75 / 139 | 158 | 0 | 13 | None | Report |
| #30 | | 9,879,792 | 98.71% | wwwww- | 604 | 1016&nbsp&nbsp/ 75 / 138 | 156 | 1 | 15 | None | Report |
| #31 | | 9,654,822 | 98.31% | Lume | 604 | 1010&nbsp&nbsp/ 75 / 139 | 156 | 0 | 21 | None | Report |
| #32 | | 9,076,868 | 98.07% | Elusion | 590 | 1008&nbsp&nbsp/ 75 / 138 | 148 | 1 | 23 | None | Report |
| #33 | | 8,722,479 | 98.88% | alienflybot | 524 | 1017&nbsp&nbsp/ 75 / 139 | 157 | 0 | 14 | HD | Report |
| #34 | | 7,779,040 | 97.51% | TRaZe | 539 | 1001&nbsp&nbsp/ 75 / 138 | 152 | 1 | 30 | None | Report |
| #35 | | 7,639,860 | 98.80% | Atsuko-Kagari | 469 | 1017&nbsp&nbsp/ 75 / 138 | 158 | 1 | 14 | None | Report |
| #36 | | 7,527,640 | 98.07% | KevKjef | 504 | 1008&nbsp&nbsp/ 75 / 138 | 151 | 1 | 23 | None | Report |
| #37 | | 7,285,338 | 98.80% | Kustzlov | 466 | 1016&nbsp&nbsp/ 75 / 139 | 155 | 0 | 15 | None | Report |
| #38 | | 7,071,286 | 98.80% | [Xx-Formosa-xX] | 461 | 1018&nbsp&nbsp/ 75 / 137 | 158 | 2 | 13 | None | Report |
| #39 | | 6,998,304 | 99.04% | Ascendance | 415 | 1020&nbsp&nbsp/ 75 / 138 | 157 | 1 | 11 | None | Report |
| #40 | | 6,920,643 | 99.04% | FABninja | 316 | 1020&nbsp&nbsp/ 75 / 138 | 159 | 1 | 11 | HD | Report |
| #41 | | 6,809,178 | 98.47% | madao-shin | 463 | 1016&nbsp&nbsp/ 75 / 135 | 155 | 4 | 15 | None | Report |
| #42 | | 6,806,934 | 98.80% | Quit user | 457 | 1016&nbsp&nbsp/ 75 / 139 | 156 | 0 | 15 | None | Report |
| #43 | | 6,785,542 | 99.12% | ItsJ0el | 454 | 1020&nbsp&nbsp/ 75 / 139 | 158 | 0 | 11 | None | Report |
| #44 | | 6,566,408 | 98.07% | My Angel Fumika | 454 | 1008&nbsp&nbsp/ 75 / 138 | 154 | 1 | 23 | None | Report |
| #45 | | 6,239,430 | 98.07% | -Story- | 386 | 1011&nbsp&nbsp/ 75 / 135 | 152 | 4 | 20 | None | Report |
| #46 | | 5,969,354 | 98.15% | Shimotsuki Haruka | 454 | 1009&nbsp&nbsp/ 74 / 139 | 150 | 0 | 23 | None | Report |
| #47 | | 5,538,632 | 98.63% | neozerone | 385 | 1015&nbsp&nbsp/ 75 / 138 | 154 | 1 | 16 | None | Report |
| #48 | | 5,227,942 | 98.96% | Olib | 299 | 1018&nbsp&nbsp/ 75 / 139 | 156 | 0 | 13 | None | Report |
| #49 | | 5,141,066 | 98.39% | chickenbible | 304 | 1012&nbsp&nbsp/ 74 / 139 | 152 | 0 | 20 | None | Report |
| #50 | | 4,920,171 | 98.39% | Latifah-sama | 278 | 1012&nbsp&nbsp/ 75 / 138 | 156 | 1 | 19 | HD | Report |