Artist:
Excision
Circle Size:

Approach Rate:

Title:
Live Wire
HP Drain:

Star Difficulty:

(7.27)
Creator:
-Kriston-
Accuracy:

Length:
3:34 (3:17 drain)
Source:
Genre:
Unspecified (Other)
BPM:
220
Tags:
dubstep
User Rating:
Success Rate:
Points of Failure:


(graph is accumulative, based on % at fail/retry)

10.6% (63 of 594 plays)

Submitted:
Loved:
Mar 27, 2015
Jan 2, 2018
Rating Spread:

Favourited 25 times in total

Users that love this map: Backfire, S a n d, JessiChan, Grimbow, IControl, --Madara uchiha, FLANKs, Thousand, Garpo, -Kriston-, Kolo71, butterfinger, S A N E S, Arnon, n1doking, Raidennick, Rame, BobTooGood, Zismac, TrolloCat and many more!
Options:
Modding / Discussion
This map is in a LOVED state.
As such, it will not award any pp and leaderboards may be reset by the beatmap creator.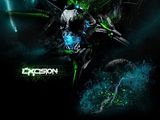 More 420 ok
pls
Topreflex is in the lead! ()
Score
1,882,568 (99.05%)
Max Combo
1414
300 / 100 / 50
1387 / 27 / 0
Misses
0
Geki (Elite Beat!)
59
Katu (Beat!)
0
Mods
None
Top 50 Scoreboard
| | Rank | Score | Accuracy | Player | Max Combo | 300 / 100 / 50 | Geki | Katu | Misses | Mods | |
| --- | --- | --- | --- | --- | --- | --- | --- | --- | --- | --- | --- |
| #1 | | 1,882,568 | 99.05% | Topreflex | 1414 | 1387&nbsp&nbsp/ 27 / 0 | 59 | 0 | 0 | None | Report |
| #2 | | 1,871,580 | 99.68% | janitoreihil | 1414 | 1405&nbsp&nbsp/ 9 / 0 | 71 | 0 | 0 | None | Report |
| #3 | | 1,810,536 | 98.48% | haga1115 | 1294 | 1375&nbsp&nbsp/ 35 / 0 | 55 | 2 | 4 | None | Report |
| #4 | | 1,786,738 | 98.90% | Ekoro | 1344 | 1384&nbsp&nbsp/ 29 / 0 | 127 | 1 | 1 | None | Report |
| #5 | | 1,778,588 | 98.02% | Ulqui | 1138 | 1361&nbsp&nbsp/ 50 / 0 | 126 | 3 | 3 | None | Report |
| #6 | | 1,739,446 | 98.13% | Lalamomo4 | 599 | 1373&nbsp&nbsp/ 29 / 0 | 140 | 2 | 12 | None | Report |
| #7 | | 1,734,648 | 98.06% | gekiowata | 1176 | 1364&nbsp&nbsp/ 45 / 0 | 153 | 2 | 5 | None | Report |
| #8 | | 1,660,761 | 95.19% | XK2238 | 942 | 1302&nbsp&nbsp/ 88 / 0 | 74 | 4 | 24 | HR | Report |
| #9 | | 1,651,464 | 98.37% | goheegy | 823 | 1375&nbsp&nbsp/ 32 / 0 | 60 | 1 | 7 | None | Report |
| #10 | | 1,608,638 | 97.24% | gavnono | 824 | 1355&nbsp&nbsp/ 40 / 0 | 55 | 1 | 19 | None | Report |
| #11 | | 1,603,282 | 95.90% | Alchyr | 969 | 1313&nbsp&nbsp/ 86 / 0 | 0 | 0 | 15 | None | Report |
| #12 | | 1,576,164 | 96.57% | Zetera | 742 | 1336&nbsp&nbsp/ 59 / 0 | 0 | 0 | 19 | None | Report |
| #13 | | 1,564,772 | 95.79% | perro chocapic | 628 | 1310&nbsp&nbsp/ 89 / 0 | 57 | 2 | 15 | None | Report |
| #14 | | 1,509,918 | 96.75% | Myckoll | 829 | 1344&nbsp&nbsp/ 48 / 0 | 62 | 0 | 22 | None | Report |
| #15 | | 1,503,490 | 96.07% | _mai | 699 | 1334&nbsp&nbsp/ 49 / 0 | 95 | 1 | 31 | None | Report |
| #16 | | 1,502,304 | 96.92% | TrolloCat | 481 | 1343&nbsp&nbsp/ 55 / 0 | 136 | 4 | 16 | None | Report |
| #17 | | 1,494,230 | 95.33% | Ppus | 337 | 1294&nbsp&nbsp/ 108 / 0 | 126 | 5 | 12 | None | Report |
| #18 | | 1,493,952 | 94.06% | Raidennick | 509 | 1280&nbsp&nbsp/ 100 / 0 | 168 | 2 | 34 | None | Report |
| #19 | | 1,486,502 | 96.32% | Das | 671 | 1340&nbsp&nbsp/ 44 / 0 | 29 | 1 | 30 | None | Report |
| #20 | | 1,467,218 | 93.28% | pe-pe- | 759 | 1254&nbsp&nbsp/ 130 / 0 | 31 | 1 | 30 | None | Report |
| #21 | | 1,462,962 | 96.43% | Nayo | 546 | 1331&nbsp&nbsp/ 65 / 0 | 19 | 2 | 18 | None | Report |
| #22 | | 1,418,154 | 95.62% | Garpo | 495 | 1329&nbsp&nbsp/ 46 / 0 | 68 | 1 | 39 | None | Report |
| #23 | | 1,386,458 | 95.54% | Fantazy | 470 | 1317&nbsp&nbsp/ 68 / 0 | 107 | 1 | 29 | None | Report |
| #24 | | 1,358,732 | 93.32% | Mayline | 415 | 1249&nbsp&nbsp/ 141 / 0 | 145 | 8 | 24 | None | Report |
| #25 | | 1,355,020 | 95.69% | yea | 333 | 1307&nbsp&nbsp/ 92 / 0 | 4 | 0 | 15 | None | Report |
| #26 | | 1,351,532 | 92.01% | rhyrhy | 406 | 1238&nbsp&nbsp/ 126 / 0 | 4 | 0 | 50 | None | Report |
| #27 | | 1,335,746 | 93.56% | BamgoeSN | 333 | 1264&nbsp&nbsp/ 118 / 0 | 12 | 0 | 32 | None | Report |
| #28 | | 1,324,106 | 95.19% | Savoiyare | 422 | 1301&nbsp&nbsp/ 90 / 0 | 10 | 1 | 23 | None | Report |
| #29 | | 1,320,647 | 89.53% | applerss | 410 | 1177&nbsp&nbsp/ 178 / 0 | 4 | 1 | 59 | DT | Report |
| #30 | | 1,243,788 | 93.85% | Zismac | 443 | 1300&nbsp&nbsp/ 54 / 0 | 13 | 0 | 60 | None | Report |
| #31 | | 1,206,510 | 93.46% | knpknp | 294 | 1265&nbsp&nbsp/ 113 / 0 | 0 | 0 | 36 | None | Report |
| #32 | | 1,110,382 | 90.21% | Devli | 213 | 1185&nbsp&nbsp/ 181 / 0 | 1 | 0 | 48 | NC | Report |
| #33 | | 1,062,714 | 91.51% | Lain Iwakura | 268 | 1227&nbsp&nbsp/ 134 / 0 | 45 | 0 | 53 | None | Report |
| #34 | | 977,390 | 99.05% | tatatat | 1183 | 1390&nbsp&nbsp/ 21 / 0 | 153 | 1 | 3 | HT | Report |
| #35 | | 893,569 | 97.91% | Kaemz | 329 | 1372&nbsp&nbsp/ 25 / 0 | 38 | 0 | 17 | HT | Report |
| #36 | | 218,340 | 28.32% | R0llinG St0n3 | 11 | 239&nbsp&nbsp/ 323 / 0 | 10 | 2 | 852 | NF | Report |