Artist:
t+pazolite
Circle Size:

Approach Rate:

Title:
Count down 321
HP Drain:

Star Difficulty:

(7.91)
Creator:
Nakagawa-Kanon
Accuracy:

Length:
3:31 (3:12 drain)
Source:
Genre:
Unspecified (Other)
BPM:
321
Tags:
User Rating:
Success Rate:
Points of Failure:


(graph is accumulative, based on % at fail/retry)

12.0% (7659 of 63666 plays)

Submitted:
Loved:
Jan 10, 2015
Oct 2, 2017
Rating Spread:

Favourited 263 times in total

Users that love this map: Doomsday, Animus_Vox, 0290jbb, DenierNezzar, Archaeologian, superkabii, Regou, Kaoru, BleachFTW, Lantine, showgood163, zeroclover, Kyshiro, Restia, Jaitonat, K i A i, Attack, Simon, LQA20Ans, Mero and many more!
Options:
Modding / Discussion
This map is in a LOVED state.
As such, it will not award any pp and leaderboards may be reset by the beatmap creator.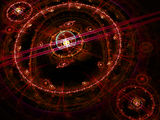 321 somebody scream
Prophet is in the lead! ()
Score
9,696,446 (95.81%)
Max Combo
1196
300 / 100 / 50
995 / 56 / 0
Misses
7
Geki (Elite Beat!)
163
Katu (Beat!)
31
Mods
HT
Top 50 Scoreboard
| | Rank | Score | Accuracy | Player | Max Combo | 300 / 100 / 50 | Geki | Katu | Misses | Mods | |
| --- | --- | --- | --- | --- | --- | --- | --- | --- | --- | --- | --- |
| #1 | | 9,696,446 | 95.81% | Prophet | 1196 | 995&nbsp&nbsp/ 56 / 0 | 163 | 31 | 7 | HT | Report |
| #2 | | 6,672,360 | 91.12% | Woey | 727 | 949&nbsp&nbsp/ 44 / 2 | 156 | 19 | 63 | NF,HD | Report |
| #3 | | 6,311,848 | 97.42% | Mismagius | 880 | 1020&nbsp&nbsp/ 32 / 0 | 176 | 21 | 6 | HT | Report |
| #4 | | 6,292,630 | 82.18% | Crystal | 735 | 820&nbsp&nbsp/ 139 / 19 | 114 | 46 | 80 | NF | Report |
| #5 | | 5,792,540 | 83.40% | - Phantasma - | 741 | 849&nbsp&nbsp/ 97 / 6 | 129 | 31 | 106 | NF | Report |
| #6 | | 5,701,254 | 78.39% | Emilia | 731 | 782&nbsp&nbsp/ 125 / 34 | 111 | 46 | 117 | NF,HD | Report |
| #7 | | 5,669,640 | 83.95% | badeu | 653 | 842&nbsp&nbsp/ 137 / 3 | 110 | 59 | 76 | NF | Report |
| #8 | | 5,631,685 | 85.27% | Riviclia | 731 | 860&nbsp&nbsp/ 119 / 15 | 126 | 49 | 64 | EZ | Report |
| #9 | | 5,318,205 | 81.46% | Dumii | 722 | 811&nbsp&nbsp/ 135 / 35 | 129 | 29 | 77 | NF | Report |
| #10 | | 5,307,485 | 79.84% | DvxNL | 713 | 790&nbsp&nbsp/ 135 / 58 | 115 | 34 | 75 | NF | Report |
| #11 | | 5,293,635 | 81.51% | neko ds | 732 | 818&nbsp&nbsp/ 130 / 6 | 109 | 48 | 104 | NF | Report |
| #12 | | 5,230,165 | 82.56% | MiruHong | 729 | 843&nbsp&nbsp/ 83 / 17 | 121 | 27 | 115 | NF | Report |
| #13 | | 4,617,440 | 87.07% | Hellotomlol225 | 566 | 897&nbsp&nbsp/ 70 / 5 | 131 | 36 | 86 | NF | Report |
| #14 | | 4,529,495 | 81.18% | LoidKun | 662 | 802&nbsp&nbsp/ 154 / 33 | 105 | 47 | 69 | NF | Report |
| #15 | | 4,310,350 | 79.66% | Musty | 654 | 802&nbsp&nbsp/ 106 / 33 | 117 | 34 | 117 | NF | Report |
| #16 | | 4,302,244 | 78.26% | yotampoco | 640 | 808&nbsp&nbsp/ 54 / 12 | 124 | 23 | 184 | NF,HD | Report |
| #17 | | 4,295,863 | 92.60% | Vaxei | 522 | 962&nbsp&nbsp/ 52 / 2 | 158 | 21 | 42 | NF,HD | Report |
| #18 | | 4,293,955 | 89.10% | Jace | 452 | 927&nbsp&nbsp/ 42 / 10 | 149 | 18 | 79 | NF | Report |
| #19 | | 4,241,298 | 81.81% | NekoMaid | 631 | 831&nbsp&nbsp/ 97 / 13 | 125 | 37 | 117 | NF,HD | Report |
| #20 | | 4,183,450 | 80.95% | Ponyawka | 631 | 822&nbsp&nbsp/ 93 / 21 | 113 | 36 | 122 | NF | Report |
| #21 | | 4,112,270 | 81.21% | T i a | 511 | 837&nbsp&nbsp/ 62 / 9 | 133 | 24 | 150 | NF,HD | Report |
| #22 | | 4,079,687 | 85.05% | Tem | 551 | 874&nbsp&nbsp/ 76 / 3 | 136 | 33 | 105 | NF,HD | Report |
| #23 | | 4,054,751 | 83.68% | haga1115 | 512 | 863&nbsp&nbsp/ 55 / 24 | 136 | 26 | 116 | NF,HD | Report |
| #24 | | 3,994,680 | 87.08% | Yaong | 478 | 901&nbsp&nbsp/ 49 / 24 | 143 | 19 | 84 | NF | Report |
| #25 | | 3,903,854 | 80.42% | Rohulk | 498 | 827&nbsp&nbsp/ 68 / 7 | 118 | 23 | 156 | NF,HD,HR | Report |
| #26 | | 3,896,600 | 82.06% | _index | 578 | 829&nbsp&nbsp/ 98 / 39 | 127 | 21 | 92 | NF | Report |
| #27 | | 3,848,315 | 79.41% | Shimox | 512 | 792&nbsp&nbsp/ 122 / 45 | 120 | 27 | 99 | NF | Report |
| #28 | | 3,807,030 | 89.05% | squishi | 747 | 898&nbsp&nbsp/ 127 / 11 | 130 | 53 | 22 | HT | Report |
| #29 | | 3,793,685 | 86.93% | fieryrage | 507 | 900&nbsp&nbsp/ 57 / 4 | 146 | 16 | 97 | NF | Report |
| #30 | | 3,648,320 | 83.44% | Mekuru | 578 | 831&nbsp&nbsp/ 146 / 19 | 116 | 49 | 62 | NF | Report |
| #31 | | 3,603,100 | 81.25% | Monko2k | 543 | 840&nbsp&nbsp/ 53 / 12 | 127 | 21 | 153 | NF | Report |
| #32 | | 3,594,736 | 92.47% | TopSp1n | 970 | 960&nbsp&nbsp/ 51 / 8 | 149 | 28 | 39 | NF,HT | Report |
| #33 | | 3,556,720 | 87.33% | Lunirs | 390 | 901&nbsp&nbsp/ 64 / 10 | 137 | 28 | 83 | NF,HD | Report |
| #34 | | 3,541,215 | 80.89% | Noname0 | 510 | 821&nbsp&nbsp/ 98 / 13 | 120 | 35 | 126 | NF | Report |
| #35 | | 3,511,655 | 79.58% | fartownik | 509 | 820&nbsp&nbsp/ 58 / 16 | 121 | 28 | 164 | NF,HD | Report |
| #36 | | 3,481,106 | 81.16% | Enns | 535 | 820&nbsp&nbsp/ 115 / 2 | 117 | 37 | 121 | NF,HD | Report |
| #37 | | 3,429,055 | 77.57% | callmebatya | 504 | 794&nbsp&nbsp/ 73 / 14 | 121 | 21 | 177 | NF | Report |
| #38 | | 3,399,145 | 75.11% | Pring | 546 | 732&nbsp&nbsp/ 181 / 14 | 91 | 58 | 131 | NF | Report |
| #39 | | 3,397,528 | 86.04% | -Machine- | 485 | 876&nbsp&nbsp/ 98 / 10 | 132 | 29 | 74 | NF,HD | Report |
| #40 | | 3,396,590 | 79.54% | JappyBabes | 477 | 820&nbsp&nbsp/ 59 / 11 | 125 | 18 | 168 | NF | Report |
| #41 | | 3,396,503 | 73.47% | Epikem | 531 | 703&nbsp&nbsp/ 206 / 34 | 69 | 76 | 115 | NF,HD | Report |
| #42 | | 3,381,048 | 81.60% | DomenCherry | 476 | 836&nbsp&nbsp/ 79 / 6 | 123 | 27 | 137 | NF,HD | Report |
| #43 | | 3,353,885 | 73.22% | rustbell | 540 | 756&nbsp&nbsp/ 53 / 6 | 127 | 22 | 243 | NF | Report |
| #44 | | 3,353,707 | 79.03% | Sadness | 474 | 795&nbsp&nbsp/ 113 / 21 | 118 | 27 | 129 | NF,HD | Report |
| #45 | | 3,341,130 | 80.32% | jackylam5 | 515 | 804&nbsp&nbsp/ 131 / 13 | 98 | 48 | 110 | NF | Report |
| #46 | | 3,335,465 | 68.73% | Anze | 486 | 701&nbsp&nbsp/ 70 / 17 | 105 | 29 | 270 | NF | Report |
| #47 | | 3,283,025 | 74.45% | crippletoytl | 491 | 748&nbsp&nbsp/ 89 / 60 | 116 | 16 | 161 | NF | Report |
| #48 | | 3,275,810 | 76.75% | Saper | 527 | 767&nbsp&nbsp/ 123 / 24 | 98 | 46 | 144 | NF | Report |
| #49 | | 3,266,600 | 81.55% | Zaq Lev | 463 | 845&nbsp&nbsp/ 52 / 3 | 125 | 27 | 158 | NF,HD | Report |
| #50 | | 3,252,820 | 76.54% | Spook | 525 | 766&nbsp&nbsp/ 103 / 57 | 109 | 37 | 132 | NF | Report |