Artist:
DETRO
Circle Size:

Approach Rate:

Title:
volcanic
HP Drain:

Star Difficulty:

(8.13)
Creator:
spro
Accuracy:

Length:
2:15 (2:14 drain)
Source:
toy musical 2
Genre:
Unspecified (Other)
BPM:
191
Tags:
luzeria bms
User Rating:
Success Rate:
Points of Failure:


(graph is accumulative, based on % at fail/retry)

12.7% (1764 of 13878 plays)

Submitted:
Loved:
Dec 14, 2014
Nov 18, 2017
Rating Spread:

Favourited 98 times in total

Users that love this map: Aqo, CrazyStar, -Maux-, koki, PM____, Longines, Lokovodo, DX349, Bara-, Kaifin, Keichi-kun, Warui Kitsune, Reiiiatsu, ZyRiiu, Blind, MomoHD, Fataliis, DestoyerOFWeebs, RandomGamePlayO, FreetStyle and many more!
Options:
Modding / Discussion
This map is in a LOVED state.
As such, it will not award any pp and leaderboards may be reset by the beatmap creator.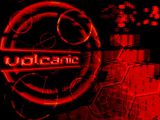 バッバッバッバッバッバッバッバッバッバッバッバッバッバッバッバッバババババババババババババババババババァァァァァァァァァァァァァァァァァァァァァァァァァァァァァァァァァァァァァァァァァァァァボーン
2%
Cookiezi is in the lead! ()
Score
10,890,078 (94.17%)
Max Combo
627
300 / 100 / 50
906 / 45 / 17
Misses
13
Geki (Elite Beat!)
261
Katu (Beat!)
31
Mods
HD
Top 50 Scoreboard
| | Rank | Score | Accuracy | Player | Max Combo | 300 / 100 / 50 | Geki | Katu | Misses | Mods | |
| --- | --- | --- | --- | --- | --- | --- | --- | --- | --- | --- | --- |
| #1 | | 10,890,078 | 94.17% | Cookiezi | 627 | 906&nbsp&nbsp/ 45 / 17 | 261 | 31 | 13 | HD | Report |
| #2 | | 7,656,251 | 91.61% | WubWoofWolf | 572 | 882&nbsp&nbsp/ 44 / 12 | 235 | 29 | 43 | HD | Report |
| #3 | | 7,589,104 | 94.89% | Rafis | 582 | 925&nbsp&nbsp/ 16 / 3 | 267 | 11 | 37 | None | Report |
| #4 | | 7,215,922 | 91.15% | Kosmonautas | 584 | 876&nbsp&nbsp/ 52 / 5 | 234 | 34 | 48 | None | Report |
| #5 | | 7,176,390 | 88.07% | waaiiru | 586 | 838&nbsp&nbsp/ 64 / 28 | 222 | 38 | 51 | None | Report |
| #6 | | 7,152,761 | 89.53% | Emilia | 561 | 844&nbsp&nbsp/ 95 / 16 | 219 | 56 | 26 | HD | Report |
| #7 | | 6,393,906 | 88.91% | Mismagius | 554 | 843&nbsp&nbsp/ 83 / 9 | 204 | 59 | 46 | None | Report |
| #8 | | 5,855,460 | 74.89% | itsamemarioo | 542 | 629&nbsp&nbsp/ 304 / 26 | 115 | 153 | 22 | None | Report |
| #9 | | 5,660,672 | 89.35% | badeatudorpetre | 490 | 848&nbsp&nbsp/ 73 / 25 | 203 | 55 | 35 | None | Report |
| #10 | | 5,462,944 | 81.82% | mokia- | 528 | 737&nbsp&nbsp/ 186 / 22 | 140 | 116 | 36 | None | Report |
| #11 | | 4,755,548 | 89.33% | Commy | 472 | 853&nbsp&nbsp/ 58 / 24 | 215 | 39 | 46 | None | Report |
| #12 | | 3,846,750 | 87.99% | DuNai | 583 | 833&nbsp&nbsp/ 81 / 19 | 215 | 45 | 48 | NF | Report |
| #13 | | 3,517,528 | 86.58% | mcy3 | 362 | 818&nbsp&nbsp/ 84 / 20 | 203 | 52 | 59 | None | Report |
| #14 | | 3,271,724 | 91.66% | Mathi | 332 | 885&nbsp&nbsp/ 37 / 11 | 232 | 27 | 48 | None | Report |
| #15 | | 3,083,913 | 87.22% | wuhua | 528 | 839&nbsp&nbsp/ 45 / 10 | 206 | 34 | 87 | NF,HD | Report |
| #16 | | 3,018,453 | 88.04% | zuge | 630 | 816&nbsp&nbsp/ 137 / 12 | 196 | 89 | 16 | HR,HT | Report |
| #17 | | 2,916,854 | 89.13% | Wombraider | 521 | 856&nbsp&nbsp/ 51 / 8 | 223 | 33 | 66 | NF | Report |
| #18 | | 2,714,978 | 88.09% | follon | 263 | 836&nbsp&nbsp/ 81 / 7 | 207 | 53 | 57 | None | Report |
| #19 | | 2,499,502 | 90.76% | FA Q | 579 | 863&nbsp&nbsp/ 75 / 14 | 228 | 45 | 29 | HT | Report |
| #20 | | 2,477,728 | 87.97% | Spinner | 583 | 827&nbsp&nbsp/ 100 / 16 | 209 | 61 | 38 | HT | Report |
| #21 | | 2,343,222 | 94.17% | [ Senji ] | 572 | 912&nbsp&nbsp/ 35 / 1 | 255 | 23 | 33 | HT | Report |
| #22 | | 2,257,684 | 88.02% | -GN | 369 | 844&nbsp&nbsp/ 50 / 17 | 217 | 27 | 70 | EZ | Report |
| #23 | | 2,247,002 | 81.23% | - Vyx - | 263 | 750&nbsp&nbsp/ 123 / 35 | 167 | 57 | 73 | None | Report |
| #24 | | 2,168,077 | 92.35% | Dab | 537 | 893&nbsp&nbsp/ 36 / 6 | 244 | 29 | 46 | HT | Report |
| #25 | | 2,160,086 | 90.40% | Mekuru | 259 | 870&nbsp&nbsp/ 49 / 3 | 231 | 28 | 59 | None | Report |
| #26 | | 2,116,694 | 82.59% | progonetos | 554 | 735&nbsp&nbsp/ 223 / 5 | 142 | 147 | 18 | HT | Report |
| #27 | | 2,110,096 | 88.91% | Anze | 178 | 843&nbsp&nbsp/ 79 / 17 | 217 | 51 | 42 | None | Report |
| #28 | | 2,078,646 | 92.01% | AlphaX | 523 | 884&nbsp&nbsp/ 47 / 18 | 229 | 40 | 32 | HD,HT | Report |
| #29 | | 2,069,038 | 84.45% | Meersu | 415 | 806&nbsp&nbsp/ 59 / 17 | 203 | 32 | 99 | NF | Report |
| #30 | | 2,056,439 | 83.01% | Gatekeepers | 560 | 759&nbsp&nbsp/ 158 / 16 | 166 | 89 | 48 | HT | Report |
| #31 | | 2,024,294 | 82.08% | Flask | 370 | 767&nbsp&nbsp/ 111 / 7 | 180 | 59 | 96 | NF | Report |
| #32 | | 2,011,532 | 87.36% | Sancient | 408 | 836&nbsp&nbsp/ 61 / 4 | 218 | 34 | 80 | NF | Report |
| #33 | | 2,004,873 | 81.60% | Riviclia | 231 | 741&nbsp&nbsp/ 169 / 19 | 165 | 86 | 52 | HD | Report |
| #34 | | 1,963,252 | 86.82% | Ahmnesia | 420 | 828&nbsp&nbsp/ 64 / 14 | 199 | 45 | 75 | NF | Report |
| #35 | | 1,901,968 | 89.38% | Stoof | 395 | 859&nbsp&nbsp/ 53 / 1 | 228 | 30 | 68 | NF | Report |
| #36 | | 1,819,940 | 88.26% | [toy]Is our boy | 453 | 825&nbsp&nbsp/ 114 / 17 | 206 | 66 | 25 | HT | Report |
| #37 | | 1,815,346 | 85.08% | WhiteOnion | 206 | 799&nbsp&nbsp/ 97 / 20 | 181 | 61 | 65 | None | Report |
| #38 | | 1,792,322 | 88.50% | JoJoe | 185 | 837&nbsp&nbsp/ 92 / 3 | 227 | 42 | 49 | None | Report |
| #39 | | 1,769,284 | 81.36% | Ohzero | 372 | 758&nbsp&nbsp/ 117 / 7 | 169 | 67 | 99 | NF | Report |
| #40 | | 1,739,706 | 90.47% | zaqlev | 170 | 872&nbsp&nbsp/ 43 / 7 | 241 | 23 | 59 | None | Report |
| #41 | | 1,666,436 | 85.19% | Hellotomlol225 | 351 | 820&nbsp&nbsp/ 42 / 10 | 201 | 29 | 109 | NF | Report |
| #42 | | 1,535,792 | 86.63% | CookEasy | 336 | 831&nbsp&nbsp/ 52 / 9 | 210 | 31 | 89 | NF | Report |
| #43 | | 1,535,494 | 84.64% | S-e r v a l y | 353 | 800&nbsp&nbsp/ 80 / 22 | 196 | 43 | 79 | NF | Report |
| #44 | | 1,522,732 | 86.75% | nasobol90 | 338 | 830&nbsp&nbsp/ 56 / 14 | 219 | 26 | 81 | NF | Report |
| #45 | | 1,516,310 | 82.38% | Enns | 313 | 774&nbsp&nbsp/ 95 / 15 | 186 | 52 | 97 | NF | Report |
| #46 | | 1,513,490 | 82.18% | - e - v - b- | 294 | 771&nbsp&nbsp/ 88 / 35 | 193 | 34 | 87 | NF | Report |
| #47 | | 1,497,914 | 82.48% | Van Darkholme | 351 | 783&nbsp&nbsp/ 74 / 9 | 178 | 41 | 115 | NF | Report |
| #48 | | 1,445,278 | 80.48% | JRSiwiecki | 345 | 764&nbsp&nbsp/ 72 / 9 | 167 | 39 | 136 | NF | Report |
| #49 | | 1,440,078 | 88.50% | MillhioreF | 615 | 846&nbsp&nbsp/ 57 / 19 | 210 | 40 | 59 | EZ,HT | Report |
| #50 | | 1,434,694 | 82.03% | Kondou-Shinichi | 197 | 755&nbsp&nbsp/ 147 / 4 | 153 | 95 | 75 | None | Report |