Beatmap Listing » Galdeira - Almagest(for ctb)
Artist:
Galdeira
Circle Size:

Approach Rate:

Title:
Almagest(for ctb)
HP Drain:

Star Difficulty:

(5.50)
Creator:
MountainBrother
Accuracy:

Length:
1:37 (1:36 drain)
Source:
IIDX
Genre:
Unspecified (Other)
BPM:
102
Tags:
djmax
User Rating:
Success Rate:
Points of Failure:


(graph is accumulative, based on % at fail/retry)

10.8% (477 of 4437 plays)

Submitted:
Loved:
Dec 4, 2010
Oct 2, 2017
Rating Spread:

Favourited 31 times in total

Users that love this map: Megpoid, jetter14, RAMPAGE88, Amu, 119410501, DreStar, Alice Ideal, -[YWonic]-, Guards, AlexAct, jongwon12, [ Mephisto ], Constantine, Emiru, Eire, Benny-, [ Full Moon ], mikealex999, Guillotine, Lovelysongfull and many more!
Options:
Modding / Discussion
This map is in a LOVED state.
As such, it will not award any pp and leaderboards may be reset by the beatmap creator.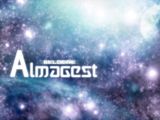 As joynama's request
song is from IIDX 17
I want to do a collab in this song, anyone who get interested plz catch me in game or PM me in game~
enjoy~
anyone wants the spinner level plz dl the diff below~
Some problem appears when I upload this diff...
[attachment=0]Galdeira - Almagest(for ctb) (MountainBrother) [Endless Spinner].osu[/attachment]
b-a-d-s123 is in the lead! ()
Score
22,052,384 (100.00%)
Max Combo
926
300 / 100 / 50
926 / 0 / 66
Misses
0
Geki (Elite Beat!)
171
Droplet misses
0
Mods
HD,PF
Top 50 Scoreboard
| | Rank | Score | Accuracy | Player | Max Combo | 300 / 100 / 50 | Geki | Droplet Miss | Misses | Mods | |
| --- | --- | --- | --- | --- | --- | --- | --- | --- | --- | --- | --- |
| #1 | | 22,052,384 | 100.00% | b-a-d-s123 | 926 | 926&nbsp&nbsp/ 0 / 66 | 171 | 0 | 0 | HD,PF | Report |
| #2 | | 20,826,460 | 100.00% | RAMPAGE88 | 926 | 926&nbsp&nbsp/ 0 / 66 | 171 | 0 | 0 | None | Report |
| #3 | | 20,825,360 | 100.00% | ExGon | 926 | 926&nbsp&nbsp/ 0 / 66 | 171 | 0 | 0 | None | Report |
| #4 | | 13,893,488 | 99.90% | Guillotine | 728 | 925&nbsp&nbsp/ 0 / 66 | 170 | 0 | 1 | None | Report |
| #5 | | 13,187,298 | 99.40% | qebrus | 724 | 921&nbsp&nbsp/ 0 / 65 | 167 | 1 | 5 | None | Report |
| #6 | | 12,060,012 | 99.80% | DakkyChan | 672 | 924&nbsp&nbsp/ 0 / 66 | 169 | 0 | 2 | None | Report |
| #7 | | 10,549,948 | 99.80% | Motion | 504 | 924&nbsp&nbsp/ 0 / 66 | 170 | 0 | 2 | None | Report |
| #8 | | 9,046,145 | 99.40% | Karym | 478 | 920&nbsp&nbsp/ 0 / 66 | 165 | 0 | 6 | HR | Report |
| #9 | | 8,834,832 | 99.70% | Rubytic | 532 | 923&nbsp&nbsp/ 0 / 66 | 168 | 0 | 3 | None | Report |
| #10 | | 8,583,760 | 99.60% | Noulayfe | 546 | 922&nbsp&nbsp/ 0 / 66 | 167 | 0 | 4 | None | Report |
| #11 | | 8,175,042 | 98.89% | -itsy_v2- | 472 | 915&nbsp&nbsp/ 0 / 66 | 162 | 0 | 11 | HD,HR | Report |
| #12 | | 8,120,192 | 99.40% | Spectator | 504 | 920&nbsp&nbsp/ 0 / 66 | 166 | 0 | 6 | HD | Report |
| #13 | | 8,012,834 | 98.89% | ItsLexii | 546 | 916&nbsp&nbsp/ 0 / 65 | 162 | 1 | 10 | None | Report |
| #14 | | 7,971,156 | 99.19% | noraRcat | 504 | 918&nbsp&nbsp/ 0 / 66 | 165 | 0 | 8 | None | Report |
| #15 | | 7,284,870 | 98.59% | Nikolai | 521 | 913&nbsp&nbsp/ 0 / 65 | 161 | 1 | 13 | None | Report |
| #16 | | 6,843,854 | 98.79% | Aqliva | 418 | 914&nbsp&nbsp/ 0 / 66 | 160 | 0 | 12 | HR | Report |
| #17 | | 5,934,068 | 98.89% | Callionet | 454 | 915&nbsp&nbsp/ 0 / 66 | 160 | 0 | 11 | None | Report |
| #18 | | 5,368,028 | 98.79% | Beizer | 321 | 914&nbsp&nbsp/ 0 / 66 | 160 | 0 | 12 | None | Report |
| #19 | | 5,263,508 | 98.19% | AutoLs | 402 | 908&nbsp&nbsp/ 0 / 66 | 158 | 0 | 18 | None | Report |
| #20 | | 5,194,651 | 99.19% | FABninja | 333 | 918&nbsp&nbsp/ 0 / 66 | 164 | 0 | 8 | HD | Report |
| #21 | | 5,119,116 | 98.49% | Setomi | 378 | 911&nbsp&nbsp/ 0 / 66 | 162 | 0 | 15 | None | Report |
| #22 | | 4,925,320 | 99.50% | monstratorfull | 278 | 921&nbsp&nbsp/ 0 / 66 | 166 | 0 | 5 | None | Report |
| #23 | | 4,787,216 | 99.09% | ekr | 337 | 917&nbsp&nbsp/ 0 / 66 | 164 | 0 | 9 | None | Report |
| #24 | | 4,730,452 | 98.89% | qwhj1027 | 381 | 915&nbsp&nbsp/ 0 / 66 | 160 | 0 | 11 | None | Report |
| #25 | | 4,514,266 | 98.49% | NoteKuroi | 304 | 912&nbsp&nbsp/ 0 / 65 | 160 | 1 | 14 | None | Report |
| #26 | | 4,462,136 | 97.98% | neozerone | 381 | 906&nbsp&nbsp/ 0 / 66 | 156 | 0 | 20 | None | Report |
| #27 | | 4,443,336 | 99.60% | Tenshichan | 546 | 922&nbsp&nbsp/ 0 / 66 | 167 | 0 | 4 | EZ | Report |
| #28 | | 4,239,112 | 96.67% | madao-shin | 380 | 893&nbsp&nbsp/ 0 / 66 | 149 | 0 | 33 | None | Report |
| #29 | | 4,149,036 | 96.27% | eldnl | 357 | 891&nbsp&nbsp/ 0 / 64 | 144 | 2 | 35 | HR | Report |
| #30 | | 3,924,084 | 98.59% | Olib | 287 | 912&nbsp&nbsp/ 0 / 66 | 159 | 0 | 14 | None | Report |
| #31 | | 3,907,180 | 98.19% | _wwwww | 329 | 908&nbsp&nbsp/ 0 / 66 | 154 | 0 | 18 | None | Report |
| #32 | | 3,798,047 | 98.59% | Zak | 286 | 912&nbsp&nbsp/ 0 / 66 | 160 | 0 | 14 | HD | Report |
| #33 | | 3,766,272 | 99.19% | TheFlameWind | 267 | 918&nbsp&nbsp/ 0 / 66 | 163 | 0 | 8 | None | Report |
| #34 | | 3,747,368 | 96.77% | Keiji Subarashi | 356 | 896&nbsp&nbsp/ 0 / 64 | 145 | 2 | 30 | None | Report |
| #35 | | 3,643,232 | 98.69% | Latifah-sama | 331 | 913&nbsp&nbsp/ 0 / 66 | 159 | 0 | 13 | None | Report |
| #36 | | 3,616,114 | 98.59% | Elusion | 252 | 913&nbsp&nbsp/ 0 / 65 | 160 | 1 | 13 | None | Report |
| #37 | | 3,497,022 | 97.78% | Rhytms Shemycal | 304 | 905&nbsp&nbsp/ 0 / 65 | 155 | 1 | 21 | None | Report |
| #38 | | 3,494,816 | 98.29% | Len | 208 | 909&nbsp&nbsp/ 0 / 66 | 158 | 0 | 17 | None | Report |
| #39 | | 3,455,692 | 98.19% | iRevi | 280 | 908&nbsp&nbsp/ 0 / 66 | 156 | 0 | 18 | None | Report |
| #40 | | 3,433,244 | 98.29% | [-naniwa-] | 287 | 909&nbsp&nbsp/ 0 / 66 | 157 | 0 | 17 | None | Report |
| #41 | | 3,355,610 | 98.49% | -Kurisu- | 268 | 912&nbsp&nbsp/ 0 / 65 | 158 | 1 | 14 | None | Report |
| #42 | | 3,035,394 | 94.35% | Lovefool | 317 | 873&nbsp&nbsp/ 0 / 63 | 132 | 3 | 53 | None | Report |
| #43 | | 2,934,416 | 96.57% | Hirikoshi | 265 | 892&nbsp&nbsp/ 0 / 66 | 146 | 0 | 34 | None | Report |
| #44 | | 2,844,854 | 96.57% | [Force] | 200 | 893&nbsp&nbsp/ 0 / 65 | 146 | 1 | 33 | None | Report |
| #45 | | 2,817,950 | 97.58% | Nipah | 228 | 903&nbsp&nbsp/ 0 / 65 | 152 | 1 | 23 | None | Report |
| #46 | | 2,785,724 | 97.78% | GrochuZJ | 217 | 904&nbsp&nbsp/ 0 / 66 | 154 | 0 | 22 | None | Report |
| #47 | | 2,729,968 | 97.68% | Constantine | 239 | 903&nbsp&nbsp/ 0 / 66 | 151 | 0 | 23 | None | Report |
| #48 | | 2,720,352 | 96.17% | TRaZe | 273 | 890&nbsp&nbsp/ 0 / 64 | 144 | 2 | 36 | None | Report |
| #49 | | 2,521,408 | 95.67% | Kashima | 232 | 883&nbsp&nbsp/ 0 / 66 | 139 | 0 | 43 | HD | Report |
| #50 | | 2,471,534 | 96.47% | syu | 174 | 892&nbsp&nbsp/ 0 / 65 | 147 | 1 | 34 | None | Report |