Artist:
Lily
Circle Size:

Approach Rate:

Title:
Scarlet Rose
HP Drain:

Star Difficulty:

(7.06)
Creator:
ll-oscar
Accuracy:

Length:
3:08 (2:46 drain)
Source:
Genre:
Unspecified (Other)
BPM:
320
Tags:
User Rating:
Success Rate:
Points of Failure:


(graph is accumulative, based on % at fail/retry)

7.8% (108 of 1377 plays)

Submitted:
Loved:
Jul 23, 2014
Nov 27, 2017
Rating Spread:

Favourited 40 times in total

Users that love this map: Ikkun, owatabito00, mangomizer, stu00608, pmriva, Slim Jim, Sampa, sed234rrr, Coryn, Osamix, haruya225, litoter319, ROTO2001, MariaMaid, Lanca-star, chKKi, Trollface3399, KonKonKinakoN, [Jougsk_Ridru], S A N E S and many more!
Options:
Modding / Discussion
This map is in a LOVED state.
As such, it will not award any pp and leaderboards may be reset by the beatmap creator.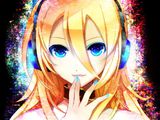 Speed speed speed www
stu00608 is in the lead! ()
Score
2,265,680 (100.00%)
Max Combo
1805
300 / 100 / 50
1805 / 0 / 0
Misses
0
Geki (Elite Beat!)
10
Katu (Beat!)
0
Mods
PF
Top 50 Scoreboard
| | Rank | Score | Accuracy | Player | Max Combo | 300 / 100 / 50 | Geki | Katu | Misses | Mods | |
| --- | --- | --- | --- | --- | --- | --- | --- | --- | --- | --- | --- |
| #1 | | 2,265,680 | 100.00% | stu00608 | 1805 | 1805&nbsp&nbsp/ 0 / 0 | 10 | 0 | 0 | PF | Report |
| #2 | | 2,242,330 | 99.81% | ImHS | 1805 | 1798&nbsp&nbsp/ 7 / 0 | 9 | 0 | 0 | None | Report |
| #3 | | 2,219,770 | 99.83% | kei821 | 1805 | 1799&nbsp&nbsp/ 6 / 0 | 13 | 1 | 0 | None | Report |
| #4 | | 2,188,970 | 99.67% | Consified | 1805 | 1793&nbsp&nbsp/ 12 / 0 | 23 | 0 | 0 | None | Report |
| #5 | | 2,187,640 | 99.31% | Y u w a n | 1054 | 1783&nbsp&nbsp/ 19 / 0 | 37 | 1 | 3 | None | Report |
| #6 | | 2,185,040 | 99.36% | pmriva | 1357 | 1784&nbsp&nbsp/ 19 / 0 | 6 | 0 | 2 | None | Report |
| #7 | | 2,181,934 | 99.28% | 1RoHa_ | 1355 | 1783&nbsp&nbsp/ 18 / 0 | 7 | 0 | 4 | None | Report |
| #8 | | 2,167,020 | 99.83% | shinchikuhome | 881 | 1802&nbsp&nbsp/ 0 / 0 | 20 | 0 | 3 | None | Report |
| #9 | | 2,115,668 | 98.92% | le gagoguigo3 | 855 | 1768&nbsp&nbsp/ 35 / 0 | 35 | 1 | 2 | None | Report |
| #10 | | 2,102,304 | 96.37% | suyuyu | 1152 | 1683&nbsp&nbsp/ 113 / 0 | 70 | 0 | 9 | None | Report |
| #11 | | 2,078,940 | 98.78% | ekumea1123 | 1481 | 1767&nbsp&nbsp/ 32 / 0 | 13 | 1 | 6 | None | Report |
| #12 | | 2,075,638 | 98.34% | LimePunch | 1535 | 1760&nbsp&nbsp/ 30 / 0 | 14 | 0 | 15 | None | Report |
| #13 | | 2,051,360 | 99.09% | nananass | 705 | 1777&nbsp&nbsp/ 23 / 0 | 20 | 0 | 5 | None | Report |
| #14 | | 2,011,518 | 97.78% | KitajimaYN | 853 | 1730&nbsp&nbsp/ 70 / 0 | 15 | 0 | 5 | None | Report |
| #15 | | 1,955,472 | 98.14% | Skull Kid | 830 | 1746&nbsp&nbsp/ 51 / 0 | 0 | 0 | 8 | None | Report |
| #16 | | 1,948,016 | 96.09% | Vulkin | 892 | 1683&nbsp&nbsp/ 103 / 0 | 0 | 0 | 19 | None | Report |
| #17 | | 1,936,740 | 98.89% | Fudgyking | 827 | 1771&nbsp&nbsp/ 28 / 0 | 1 | 0 | 6 | None | Report |
| #18 | | 1,914,232 | 95.96% | -byakuya- | 827 | 1678&nbsp&nbsp/ 108 / 0 | 14 | 0 | 19 | None | Report |
| #19 | | 1,872,221 | 93.96% | asuasu_yura | 636 | 1667&nbsp&nbsp/ 58 / 0 | 14 | 0 | 80 | HD | Report |
| #20 | | 1,783,982 | 98.03% | syunsyun | 371 | 1761&nbsp&nbsp/ 17 / 0 | 10 | 0 | 27 | None | Report |
| #21 | | 1,669,448 | 91.66% | Siren_tale | 527 | 1570&nbsp&nbsp/ 169 / 0 | 4 | 0 | 66 | None | Report |
| #22 | | 1,648,012 | 95.87% | Spinity | 608 | 1684&nbsp&nbsp/ 93 / 0 | 0 | 0 | 28 | None | Report |
| #23 | | 1,639,518 | 92.33% | -Valony- | 587 | 1571&nbsp&nbsp/ 191 / 0 | 0 | 0 | 43 | None | Report |
| #24 | | 1,626,546 | 94.68% | miki308 | 590 | 1664&nbsp&nbsp/ 90 / 0 | 18 | 1 | 51 | None | Report |
| #25 | | 1,623,358 | 96.32% | minomaru | 556 | 1725&nbsp&nbsp/ 27 / 0 | 6 | 0 | 53 | None | Report |
| #26 | | 1,567,286 | 94.60% | Nayo | 504 | 1652&nbsp&nbsp/ 111 / 0 | 13 | 1 | 42 | None | Report |
| #27 | | 1,465,918 | 95.01% | [-TSG-] | 288 | 1694&nbsp&nbsp/ 42 / 0 | 3 | 0 | 69 | None | Report |
| #28 | | 1,457,690 | 91.14% | mysterfish | 428 | 1580&nbsp&nbsp/ 130 / 0 | 22 | 0 | 95 | None | Report |
| #29 | | 1,454,668 | 91.50% | ma_r1n | 541 | 1581&nbsp&nbsp/ 141 / 0 | 11 | 0 | 83 | None | Report |
| #30 | | 1,413,752 | 90.83% | Zetera | 353 | 1574&nbsp&nbsp/ 131 / 0 | 37 | 0 | 100 | None | Report |
| #31 | | 1,357,770 | 90.03% | _mai | 307 | 1574&nbsp&nbsp/ 102 / 0 | 11 | 1 | 129 | None | Report |
| #32 | | 1,341,340 | 91.41% | xpokn | 276 | 1607&nbsp&nbsp/ 86 / 0 | 1 | 0 | 112 | None | Report |
| #33 | | 1,314,364 | 88.45% | perro chocapic | 339 | 1478&nbsp&nbsp/ 237 / 0 | 21 | 0 | 90 | None | Report |
| #34 | | 1,312,698 | 89.67% | Liptototon_141 | 278 | 1555&nbsp&nbsp/ 127 / 0 | 0 | 0 | 123 | None | Report |
| #35 | | 1,294,774 | 91.11% | ImSJ | 404 | 1586&nbsp&nbsp/ 117 / 0 | 8 | 0 | 102 | None | Report |
| #36 | | 1,270,664 | 90.42% | Devon | 172 | 1504&nbsp&nbsp/ 256 / 0 | 10 | 0 | 45 | None | Report |
| #37 | | 1,254,610 | 86.98% | yea | 333 | 1455&nbsp&nbsp/ 230 / 0 | 8 | 0 | 120 | None | Report |
| #38 | | 1,231,954 | 86.45% | bobson860412 | 500 | 1443&nbsp&nbsp/ 235 / 0 | 10 | 0 | 127 | None | Report |
| #39 | | 1,187,412 | 87.95% | Nepuri | 243 | 1491&nbsp&nbsp/ 193 / 0 | 3 | 0 | 121 | None | Report |
| #40 | | 1,174,388 | 95.93% | Fahrenheit7 | 309 | 1702&nbsp&nbsp/ 59 / 0 | 2 | 0 | 44 | EZ,HD | Report |
| #41 | | 1,165,654 | 95.62% | babysnakes | 601 | 1708&nbsp&nbsp/ 36 / 0 | 28 | 0 | 61 | EZ | Report |
| #42 | | 1,127,739 | 90.97% | XK2238 | 573 | 1607&nbsp&nbsp/ 70 / 0 | 44 | 0 | 128 | EZ,HD | Report |
| #43 | | 1,111,864 | 99.53% | Horiiizon | 1662 | 1790&nbsp&nbsp/ 13 / 0 | 49 | 0 | 2 | HT | Report |
| #44 | | 1,102,260 | 99.81% | Fantazy | 1106 | 1801&nbsp&nbsp/ 1 / 0 | 63 | 0 | 3 | HT | Report |
| #45 | | 1,100,622 | 99.34% | duski | 995 | 1784&nbsp&nbsp/ 18 / 0 | 6 | 0 | 3 | HT | Report |
| #46 | | 1,089,103 | 98.25% | Three_Knots | 923 | 1744&nbsp&nbsp/ 59 / 0 | 69 | 3 | 2 | HT | Report |
| #47 | | 1,015,048 | 97.92% | K4N4E | 723 | 1744&nbsp&nbsp/ 47 / 0 | 33 | 0 | 14 | HT | Report |
| #48 | | 1,006,249 | 95.98% | sakakuxx | 699 | 1720&nbsp&nbsp/ 25 / 0 | 5 | 0 | 60 | HT | Report |
| #49 | | 988,411 | 98.01% | Kaemz | 606 | 1758&nbsp&nbsp/ 22 / 0 | 34 | 0 | 25 | HT | Report |
| #50 | | 960,155 | 96.37% | _Destroyer_ | 500 | 1723&nbsp&nbsp/ 33 / 0 | 32 | 1 | 49 | HT | Report |