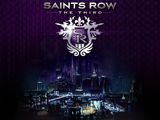 Hello everyone,
I've been working on this map a lot beforehand so its pretty far done by the time I'm uploading (now).
Easy and Normal are basically done and ready for review, but I haven't finished mapping Hard, so thats why it's in WIP forums instead of Pending.
Just btw, theres a couple spacing things I did where its spaced less than it should be but I did that for symmetry, in a couple of spots.
Some comments on my Hard diff so far is fine but its far from done. Also, I will be mapping Hard and a possible Insane farther into the song, so I won't be trimming the mp3.
Anything else I haven't thought of that you have an opinion on is fine too.