Artist:
Linkin Park
Circle Size:

Approach Rate:

Title:
Living Things
HP Drain:

Star Difficulty:

(5.43)
Creator:
384059043
Accuracy:

Length:
35:50 (33:16 drain)
Source:
Genre:
Rock (English)
BPM:
190
Tags:
victimized burn it down castle of glass i'll be gone in my remains lies greed misery until it breaks lost
User Rating:
Success Rate:
Points of Failure:


(graph is accumulative, based on % at fail/retry)

4.7% (1470 of 31193 plays)

Submitted:
Ranked:
Apr 5, 2014
Mar 11, 2017
Rating Spread:

Favourited 233 times in total

Users that love this map: grantjoey45, Shinde, 09kami, 384059043, P_KunG, f0rgive, Yumeno Himiko, ErunamoJAZZ, zeplic, KHONNOR, Silverboxer, Elsey, leo1vanif, Sleepykatty, smieliczek, [ Ryuunosuke ], liangv587, Carracosta, Spooky Ougi, [ ZhengS ] and many more!
Options:
This Beatmap's Thread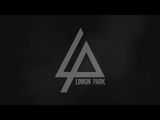 DELETE the previous folder and REDOWNLOAD this beatmap if you've downloaded this before 2017/2/2.
2014 mapping HYPE
If you're ambitious to put an FC on the Expert diff, plz watch out for some slow sliders!
♥Credit♥
Code:
Thank the followings for modding/timing this map!
liangv587
Harold Miner
[CSGA]Ar3sgice
OniJAM
Hollow Wings
handsome muscle
-ClariS-
DaniilLillifag
Speechless
Misure
sahuang
Bakari
Sieg
Desperate-kun
examination
HootOwlStar

Thank the followings for their stars!
Nightcore Princess G
Nymph
OniJAM
Flower (x3)
Lally
Nyu-chan
Desperate-kun (x5, wow!)
Eldwyn (x2)
gorgonzoler
liangv587 (x16, great thanks!)
T-Mac
-ClariS-
[Crz]Sword
squirrelpascals (x3)
-[Apple]-
DaniilLillifag (x5, thank you!)
Marathon
Code:
trackID bpm difficulty
1 190 Extra
2 110 Insane
3 216 Insane
4 70 Hyper
5 101 Hyper
6 160 Extra
7 78->85 Insane
8 120 Insane
9 160 Hyper
10 66.667 Insane
11 140 Hyper

Toy is in the lead! ()
Score
1,335,205,275 (98.87%)
Max Combo
8902
300 / 100 / 50
5480 / 93 / 1
Misses
0
Geki (Elite Beat!)
1252
Katu (Beat!)
71
Mods
HD,HR
Top 50 Scoreboard
| | Rank | Score | Accuracy | Player | Max Combo | 300 / 100 / 50 | Geki | Katu | Misses | Mods | |
| --- | --- | --- | --- | --- | --- | --- | --- | --- | --- | --- | --- |
| #1 | | 1,335,205,275 | 98.87% | Toy | 8902 | 5480&nbsp&nbsp/ 93 / 1 | 1252 | 71 | 0 | HD,HR | Report |
| #2 | | 1,271,657,630 | 99.78% | pyon | 8903 | 5556&nbsp&nbsp/ 17 / 1 | 1307 | 16 | 0 | HD | Report |
| #3 | | 1,270,213,947 | 99.72% | Woey | 8900 | 5551&nbsp&nbsp/ 22 / 1 | 1304 | 19 | 0 | HD | Report |
| #4 | | 1,265,044,655 | 99.40% | mrzomb | 8896 | 5524&nbsp&nbsp/ 50 / 0 | 1289 | 35 | 0 | HD | Report |
| #5 | | 1,200,194,258 | 99.84% | Kyoko | 8903 | 5561&nbsp&nbsp/ 13 / 0 | 1312 | 12 | 0 | None | Report |
| #6 | | 1,199,048,400 | 99.75% | Doomsday | 8902 | 5553&nbsp&nbsp/ 21 / 0 | 1304 | 20 | 0 | None | Report |
| #7 | | 1,195,843,112 | 99.56% | Wilchq | 8896 | 5538&nbsp&nbsp/ 34 / 2 | 1296 | 26 | 0 | None | Report |
| #8 | | 1,194,772,106 | 99.42% | Crystal | 8900 | 5526&nbsp&nbsp/ 47 / 1 | 1289 | 34 | 0 | None | Report |
| #9 | | 1,194,429,032 | 99.22% | melloe | 8902 | 5509&nbsp&nbsp/ 63 / 2 | 1277 | 45 | 0 | None | Report |
| #10 | | 1,194,122,774 | 99.44% | Worne | 8899 | 5528&nbsp&nbsp/ 44 / 2 | 1287 | 35 | 0 | None | Report |
| #11 | | 1,193,296,722 | 99.27% | fieryrage | 8902 | 5513&nbsp&nbsp/ 60 / 1 | 1279 | 44 | 0 | None | Report |
| #12 | | 1,187,806,064 | 98.43% | Speechless | 8897 | 5443&nbsp&nbsp/ 130 / 1 | 1246 | 77 | 0 | None | Report |
| #13 | | 1,119,872,108 | 99.67% | Zekker | 8643 | 5546&nbsp&nbsp/ 28 / 0 | 1299 | 25 | 0 | None | Report |
| #14 | | 1,118,973,424 | 99.56% | ima4chan | 8639 | 5537&nbsp&nbsp/ 37 / 0 | 1292 | 32 | 0 | None | Report |
| #15 | | 1,114,043,416 | 98.76% | Lolzep | 8615 | 5471&nbsp&nbsp/ 100 / 3 | 1245 | 77 | 0 | None | Report |
| #16 | | 1,084,960,870 | 99.49% | -Lolisim- | 8468 | 5532&nbsp&nbsp/ 41 / 0 | 1289 | 34 | 1 | None | Report |
| #17 | | 1,040,030,792 | 99.29% | Megure | 8268 | 5520&nbsp&nbsp/ 40 / 7 | 1288 | 33 | 7 | None | Report |
| #18 | | 864,640,232 | 99.82% | TemaZpro | 7509 | 5559&nbsp&nbsp/ 14 / 1 | 1311 | 12 | 0 | None | Report |
| #19 | | 754,940,408 | 99.18% | _YuriNee | 6746 | 5506&nbsp&nbsp/ 66 / 2 | 1269 | 53 | 0 | None | Report |
| #20 | | 695,776,867 | 98.12% | [ ZhengS ] | 6115 | 5419&nbsp&nbsp/ 147 / 7 | 1209 | 109 | 1 | HD | Report |
| #21 | | 659,553,700 | 99.26% | OskaRRRitoS | 5931 | 5513&nbsp&nbsp/ 59 / 1 | 1275 | 47 | 1 | None | Report |
| #22 | | 653,982,364 | 99.16% | Maxe191 | 5887 | 5504&nbsp&nbsp/ 70 / 0 | 1270 | 54 | 0 | None | Report |
| #23 | | 614,377,346 | 98.64% | Wolfy3D | 5880 | 5463&nbsp&nbsp/ 104 / 3 | 1235 | 83 | 4 | None | Report |
| #24 | | 603,437,148 | 99.18% | PajWoj | 5892 | 5509&nbsp&nbsp/ 56 / 3 | 1280 | 39 | 6 | HD | Report |
| #25 | | 595,881,389 | 99.24% | Rohulk | 5590 | 5511&nbsp&nbsp/ 61 / 1 | 1270 | 52 | 1 | HD,HR | Report |
| #26 | | 554,540,992 | 99.55% | xasuma | 4668 | 5537&nbsp&nbsp/ 35 / 0 | 1290 | 32 | 2 | None | Report |
| #27 | | 551,576,184 | 99.12% | Castiel | 4346 | 5502&nbsp&nbsp/ 68 / 2 | 1266 | 54 | 2 | None | Report |
| #28 | | 520,636,810 | 99.64% | NobodyEpic | 5589 | 5546&nbsp&nbsp/ 22 / 3 | 1300 | 21 | 3 | None | Report |
| #29 | | 499,851,182 | 98.84% | Alleros | 4496 | 5478&nbsp&nbsp/ 93 / 1 | 1247 | 74 | 2 | None | Report |
| #30 | | 494,781,830 | 99.04% | Query | 5026 | 5494&nbsp&nbsp/ 80 / 0 | 1267 | 57 | 0 | None | Report |
| #31 | | 494,274,966 | 99.21% | NadaRite | 4376 | 5511&nbsp&nbsp/ 56 / 1 | 1276 | 43 | 6 | None | Report |
| #32 | | 494,140,415 | 98.63% | folence | 4632 | 5463&nbsp&nbsp/ 103 / 2 | 1228 | 89 | 6 | HD | Report |
| #33 | | 492,512,218 | 97.85% | MashaSG | 5371 | 5396&nbsp&nbsp/ 172 / 4 | 1185 | 133 | 2 | None | Report |
| #34 | | 461,673,446 | 98.83% | hohol454 | 4496 | 5477&nbsp&nbsp/ 94 / 2 | 1253 | 68 | 1 | None | Report |
| #35 | | 459,740,112 | 98.25% | likejaxirl | 4963 | 5431&nbsp&nbsp/ 135 / 3 | 1216 | 102 | 5 | None | Report |
| #36 | | 427,939,276 | 99.00% | Multtari | 4042 | 5491&nbsp&nbsp/ 81 / 1 | 1254 | 68 | 1 | None | Report |
| #37 | | 425,157,556 | 99.06% | Legestrophe | 4169 | 5496&nbsp&nbsp/ 77 / 0 | 1265 | 58 | 1 | None | Report |
| #38 | | 415,848,894 | 99.32% | Chiu | 3872 | 5518&nbsp&nbsp/ 55 / 0 | 1286 | 37 | 1 | None | Report |
| #39 | | 411,405,788 | 98.01% | KingOfOsu | 3957 | 5412&nbsp&nbsp/ 152 / 4 | 1196 | 119 | 6 | None | Report |
| #40 | | 408,869,738 | 98.85% | gooder101 | 4203 | 5481&nbsp&nbsp/ 85 / 3 | 1253 | 66 | 5 | None | Report |
| #41 | | 407,641,514 | 98.44% | AlexXerox | 4061 | 5447&nbsp&nbsp/ 117 / 6 | 1219 | 98 | 4 | HD | Report |
| #42 | | 406,696,854 | 97.58% | Obese | 3937 | 5374&nbsp&nbsp/ 194 / 3 | 1169 | 149 | 3 | None | Report |
| #43 | | 402,992,634 | 97.98% | windingpath | 4131 | 5408&nbsp&nbsp/ 159 / 3 | 1197 | 120 | 4 | None | Report |
| #44 | | 397,638,550 | 99.17% | emu1337 | 3151 | 5506&nbsp&nbsp/ 63 / 4 | 1274 | 47 | 1 | None | Report |
| #45 | | 388,815,542 | 98.38% | Shiny Mint | 4392 | 5441&nbsp&nbsp/ 125 / 5 | 1229 | 87 | 3 | None | Report |
| #46 | | 388,366,214 | 97.92% | Spooky Ougi | 4396 | 5404&nbsp&nbsp/ 161 / 4 | 1199 | 117 | 5 | None | Report |
| #47 | | 387,909,697 | 97.48% | Vietz | 4126 | 5365&nbsp&nbsp/ 206 / 0 | 1177 | 144 | 3 | HR | Report |
| #48 | | 387,425,882 | 98.33% | TopSp1n | 4364 | 5438&nbsp&nbsp/ 126 / 7 | 1236 | 79 | 3 | None | Report |
| #49 | | 375,033,404 | 99.23% | Mawksee | 3895 | 5511&nbsp&nbsp/ 60 / 1 | 1273 | 48 | 2 | None | Report |
| #50 | | 372,786,780 | 97.98% | Palace | 3798 | 5412&nbsp&nbsp/ 144 / 9 | 1205 | 110 | 9 | None | Report |