Artist:
goreshit
Circle Size:

Approach Rate:

Title:
Satori De Pon!
HP Drain:

Star Difficulty:

(4.86)
Creator:
eldnl
Accuracy:

Length:
2:21 (1:57 drain)
Source:
Genre:
Unspecified (Other)
BPM:
180.2
Tags:
User Rating:
Success Rate:
Points of Failure:


(graph is accumulative, based on % at fail/retry)

9.1% (198 of 2187 plays)

Submitted:
Loved:
Dec 16, 2013
Jan 2, 2018
Rating Spread:

Favourited 15 times in total

Users that love this map: shlovekon, mjj741, hardstylemix, chickenbible, Del, agacia375, [Mustard], _EternaL, Phantom_Stella, KiritoSama974, onodera_kosaki, qwhj1027, [A]bsolute, Lucifer8, mdydamiao
Options:
Modding / Discussion
This map is in a LOVED state.
As such, it will not award any pp and leaderboards may be reset by the beatmap creator.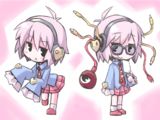 Accepting guest diffos.
Spectator is in the lead! ()
Score
36,419,428 (100.00%)
Max Combo
1022
300 / 100 / 50
995 / 27 / 30
Misses
0
Geki (Elite Beat!)
100
Droplet misses
0
Mods
HD,HR
Top 50 Scoreboard
| | Rank | Score | Accuracy | Player | Max Combo | 300 / 100 / 50 | Geki | Droplet Miss | Misses | Mods | |
| --- | --- | --- | --- | --- | --- | --- | --- | --- | --- | --- | --- |
| #1 | | 36,419,428 | 100.00% | Spectator | 1022 | 995&nbsp&nbsp/ 27 / 30 | 100 | 0 | 0 | HD,HR | Report |
| #2 | | 36,419,408 | 99.81% | lineqtxz | 1022 | 995&nbsp&nbsp/ 27 / 28 | 100 | 2 | 0 | HD,HR | Report |
| #3 | | 36,416,128 | 100.00% | Berea | 1022 | 995&nbsp&nbsp/ 27 / 30 | 100 | 0 | 0 | HD,HR | Report |
| #4 | | 36,416,118 | 99.90% | - N a g i - | 1022 | 995&nbsp&nbsp/ 27 / 29 | 100 | 1 | 0 | HD,HR | Report |
| #5 | | 34,376,950 | 100.00% | qwhj1027 | 1022 | 995&nbsp&nbsp/ 27 / 30 | 100 | 0 | 0 | HR | Report |
| #6 | | 32,555,426 | 100.00% | RAMPAGE88 | 1022 | 995&nbsp&nbsp/ 27 / 30 | 100 | 0 | 0 | HD | Report |
| #7 | | 32,553,226 | 100.00% | Fli | 1022 | 995&nbsp&nbsp/ 27 / 30 | 100 | 0 | 0 | HD | Report |
| #8 | | 32,553,226 | 100.00% | lechuguin | 1022 | 995&nbsp&nbsp/ 27 / 30 | 100 | 0 | 0 | HD | Report |
| #9 | | 32,549,926 | 100.00% | Ddraigon- | 1022 | 995&nbsp&nbsp/ 27 / 30 | 100 | 0 | 0 | HD | Report |
| #10 | | 30,733,200 | 100.00% | Tenshichan | 1022 | 995&nbsp&nbsp/ 27 / 30 | 100 | 0 | 0 | None | Report |
| #11 | | 30,733,200 | 100.00% | ItsLexii | 1022 | 995&nbsp&nbsp/ 27 / 30 | 100 | 0 | 0 | None | Report |
| #12 | | 30,732,100 | 100.00% | - S a k u r a - | 1022 | 995&nbsp&nbsp/ 27 / 30 | 100 | 0 | 0 | None | Report |
| #13 | | 30,732,100 | 100.00% | Constantine | 1022 | 995&nbsp&nbsp/ 27 / 30 | 100 | 0 | 0 | None | Report |
| #14 | | 30,731,000 | 100.00% | YERTI | 1022 | 995&nbsp&nbsp/ 27 / 30 | 100 | 0 | 0 | None | Report |
| #15 | | 30,731,000 | 100.00% | Morsay | 1022 | 995&nbsp&nbsp/ 27 / 30 | 100 | 0 | 0 | None | Report |
| #16 | | 30,731,000 | 100.00% | Groex | 1022 | 995&nbsp&nbsp/ 27 / 30 | 100 | 0 | 0 | None | Report |
| #17 | | 30,731,000 | 100.00% | eldnl | 1022 | 995&nbsp&nbsp/ 27 / 30 | 100 | 0 | 0 | None | Report |
| #18 | | 30,731,000 | 100.00% | Nelly | 1022 | 995&nbsp&nbsp/ 27 / 30 | 100 | 0 | 0 | None | Report |
| #19 | | 30,729,900 | 100.00% | Fl4ndre Scarlet | 1022 | 995&nbsp&nbsp/ 27 / 30 | 100 | 0 | 0 | None | Report |
| #20 | | 30,728,800 | 100.00% | KiritoSama974 | 1022 | 995&nbsp&nbsp/ 27 / 30 | 100 | 0 | 0 | None | Report |
| #21 | | 30,728,800 | 100.00% | Ken Doll | 1022 | 995&nbsp&nbsp/ 27 / 30 | 100 | 0 | 0 | None | Report |
| #22 | | 30,727,700 | 100.00% | Atsuko-Kagari | 1022 | 995&nbsp&nbsp/ 27 / 30 | 100 | 0 | 0 | None | Report |
| #23 | | 30,727,700 | 100.00% | FruktoLove | 1022 | 995&nbsp&nbsp/ 27 / 30 | 100 | 0 | 0 | None | Report |
| #24 | | 30,727,700 | 100.00% | Ikillforpies | 1022 | 995&nbsp&nbsp/ 27 / 30 | 100 | 0 | 0 | None | Report |
| #25 | | 30,726,600 | 100.00% | DamnEasy | 1022 | 995&nbsp&nbsp/ 27 / 30 | 100 | 0 | 0 | None | Report |
| #26 | | 30,726,600 | 100.00% | Hisashi Shimoro | 1022 | 995&nbsp&nbsp/ 27 / 30 | 100 | 0 | 0 | None | Report |
| #27 | | 30,726,600 | 100.00% | [Aless50] | 1022 | 995&nbsp&nbsp/ 27 / 30 | 100 | 0 | 0 | None | Report |
| #28 | | 30,724,400 | 100.00% | Nipah | 1022 | 995&nbsp&nbsp/ 27 / 30 | 100 | 0 | 0 | None | Report |
| #29 | | 28,201,380 | 99.90% | Electr0o | 979 | 994&nbsp&nbsp/ 27 / 30 | 99 | 0 | 1 | None | Report |
| #30 | | 27,101,010 | 99.43% | Danilo | 960 | 990&nbsp&nbsp/ 27 / 29 | 97 | 1 | 5 | None | Report |
| #31 | | 24,066,840 | 99.90% | Broken | 894 | 994&nbsp&nbsp/ 27 / 30 | 99 | 0 | 1 | None | Report |
| #32 | | 22,384,760 | 99.52% | BlueSparklez | 866 | 990&nbsp&nbsp/ 27 / 30 | 98 | 0 | 5 | None | Report |
| #33 | | 22,364,720 | 99.62% | KevKjef | 866 | 991&nbsp&nbsp/ 27 / 30 | 98 | 0 | 4 | None | Report |
| #34 | | 22,178,080 | 99.52% | 473147315371 | 851 | 990&nbsp&nbsp/ 27 / 30 | 98 | 0 | 5 | None | Report |
| #35 | | 20,048,260 | 99.14% | Re1ax7 | 810 | 986&nbsp&nbsp/ 27 / 30 | 95 | 0 | 9 | None | Report |
| #36 | | 17,710,390 | 99.71% | Zoggoth | 710 | 993&nbsp&nbsp/ 27 / 29 | 99 | 1 | 2 | None | Report |
| #37 | | 17,705,050 | 99.81% | Michael Jordan | 719 | 993&nbsp&nbsp/ 27 / 30 | 98 | 0 | 2 | HD | Report |
| #38 | | 17,356,626 | 100.00% | _Asriel | 1022 | 995&nbsp&nbsp/ 27 / 30 | 100 | 0 | 0 | EZ,FL | Report |
| #39 | | 16,695,130 | 99.52% | Shinji Wings | 724 | 991&nbsp&nbsp/ 27 / 29 | 97 | 1 | 4 | None | Report |
| #40 | | 15,938,860 | 99.90% | Olib | 606 | 994&nbsp&nbsp/ 27 / 30 | 99 | 0 | 1 | None | Report |
| #41 | | 15,823,380 | 99.81% | -Nina- | 695 | 993&nbsp&nbsp/ 27 / 30 | 98 | 0 | 2 | None | Report |
| #42 | | 11,454,520 | 99.62% | -Nirfu- | 565 | 991&nbsp&nbsp/ 27 / 30 | 96 | 0 | 4 | None | Report |
| #43 | | 11,359,026 | 99.24% | DennySega24 | 440 | 987&nbsp&nbsp/ 27 / 30 | 96 | 0 | 8 | HD | Report |
| #44 | | 11,014,800 | 98.67% | Laqure | 562 | 981&nbsp&nbsp/ 27 / 30 | 92 | 0 | 14 | None | Report |
| #45 | | 10,994,360 | 99.62% | FulgurentKille | 450 | 993&nbsp&nbsp/ 27 / 28 | 98 | 2 | 2 | None | Report |
| #46 | | 10,975,510 | 99.33% | Gln_Markus | 554 | 990&nbsp&nbsp/ 26 / 29 | 95 | 1 | 6 | None | Report |
| #47 | | 10,410,590 | 99.05% | 1111 | 497 | 986&nbsp&nbsp/ 27 / 29 | 93 | 1 | 9 | None | Report |
| #48 | | 9,950,590 | 98.57% | [A]bsolute | 549 | 983&nbsp&nbsp/ 27 / 27 | 91 | 3 | 12 | None | Report |
| #49 | | 8,804,460 | 98.95% | Touhou Fanboy | 383 | 986&nbsp&nbsp/ 27 / 28 | 94 | 2 | 9 | None | Report |
| #50 | | 8,324,591 | 98.86% | Love Lolita | 388 | 984&nbsp&nbsp/ 27 / 29 | 93 | 1 | 11 | HD | Report |