Artist:
supercell
Circle Size:

Approach Rate:

Title:
Hero
HP Drain:

Star Difficulty:

(5.76)
Creator:
Pizza Kun
Accuracy:

Length:
4:51 (4:07 drain)
Source:
Genre:
Unspecified (Other)
BPM:
177
Tags:
ryo nagi today is a beautiful day aoharu
User Rating:
Success Rate:
Points of Failure:


(graph is accumulative, based on % at fail/retry)

8.4% (6731 of 79767 plays)

Submitted:
Loved:
Nov 17, 2013
Feb 14, 2017
Rating Spread:

Favourited 168 times in total

Users that love this map: whyterice, teiyoyayo, Moi_chan, Tommmmyyy, AlessioDP, Vellali, Green NPC, Cafetelia, Xunejo, -[Snitch]-, Bitingpond0, timpipi123, Kim Tae-yeon, Cruzky, - Croma -, Drakirous, Tang, Nerokg, Kundji, QuietMxnd and many more!
Options:
Modding / Discussion
This map is in a LOVED state.
As such, it will not award any pp and leaderboards may be reset by the beatmap creator.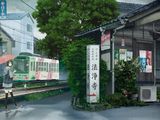 (????)? My 3? map for rank :3 enjoy
- (24/11/13) :
Changed name of song and others metadata
[
REDOWNLOAD
]
- (20/11/13) :
Changed audio bitrate 193 -> 192
[
REDOWNLOAD
]
- (17/11/13) :
Timing fixed
[NO REDOWNLOAD]
Malolat is in the lead! ()
Score
39,292,987 (99.55%)
Max Combo
1420
300 / 100 / 50
1025 / 7 / 0
Misses
0
Geki (Elite Beat!)
182
Katu (Beat!)
5
Mods
HD,HR
Top 50 Scoreboard
| | Rank | Score | Accuracy | Player | Max Combo | 300 / 100 / 50 | Geki | Katu | Misses | Mods | |
| --- | --- | --- | --- | --- | --- | --- | --- | --- | --- | --- | --- |
| #1 | | 39,292,987 | 99.55% | Malolat | 1420 | 1025&nbsp&nbsp/ 7 / 0 | 182 | 5 | 0 | HD,HR | Report |
| #2 | | 39,257,752 | 99.10% | Fenrir | 1420 | 1018&nbsp&nbsp/ 14 / 0 | 180 | 7 | 0 | HD,HR | Report |
| #3 | | 39,194,961 | 99.14% | Haynoru | 1420 | 1019&nbsp&nbsp/ 12 / 1 | 176 | 10 | 0 | HD,HR | Report |
| #4 | | 39,153,096 | 98.97% | Where is honey | 1420 | 1016&nbsp&nbsp/ 16 / 0 | 173 | 14 | 0 | HD,HR | Report |
| #5 | | 39,140,431 | 98.77% | Sakurauchi Riko | 1420 | 1013&nbsp&nbsp/ 19 / 0 | 170 | 17 | 0 | HD,HR | Report |
| #6 | | 38,883,219 | 98.26% | Flami | 1420 | 1005&nbsp&nbsp/ 27 / 0 | 171 | 16 | 0 | HD,HR | Report |
| #7 | | 38,743,998 | 98.26% | _AvA | 1419 | 1005&nbsp&nbsp/ 27 / 0 | 167 | 20 | 0 | HD,HR | Report |
| #8 | | 38,443,216 | 97.82% | Kim Tae-yeon | 1417 | 999&nbsp&nbsp/ 31 / 1 | 159 | 26 | 1 | HD,HR | Report |
| #9 | | 38,411,711 | 97.08% | Kymera | 1419 | 987&nbsp&nbsp/ 44 / 1 | 161 | 25 | 0 | HD,HR | Report |
| #10 | | 38,327,366 | 97.29% | P1u70 | 1418 | 991&nbsp&nbsp/ 37 / 4 | 165 | 18 | 0 | HD,HR | Report |
| #11 | | 38,238,331 | 95.93% | _Degenerate | 1420 | 969&nbsp&nbsp/ 63 / 0 | 147 | 40 | 0 | HD,HR | Report |
| #12 | | 38,168,637 | 96.82% | RyuuBei | 1419 | 983&nbsp&nbsp/ 48 / 1 | 155 | 31 | 0 | HD,HR | Report |
| #13 | | 38,150,930 | 96.77% | Rimuru | 1418 | 982&nbsp&nbsp/ 50 / 0 | 157 | 30 | 0 | HD,HR | Report |
| #14 | | 38,081,912 | 96.90% | Zenden | 1420 | 984&nbsp&nbsp/ 48 / 0 | 161 | 26 | 0 | HD,HR | Report |
| #15 | | 37,983,577 | 98.74% | Rafis | 1357 | 1015&nbsp&nbsp/ 12 / 0 | 172 | 12 | 5 | HD,DT | Report |
| #16 | | 37,556,025 | 95.72% | [Sony] | 1420 | 966&nbsp&nbsp/ 65 / 1 | 154 | 32 | 0 | HD,HR | Report |
| #17 | | 37,361,556 | 100.00% | -Ray | 1420 | 1032&nbsp&nbsp/ 0 / 0 | 187 | 0 | 0 | HD | Report |
| #18 | | 37,353,711 | 99.94% | -Lolisim- | 1420 | 1031&nbsp&nbsp/ 1 / 0 | 186 | 1 | 0 | HD | Report |
| #19 | | 37,269,624 | 99.81% | Wucki | 1420 | 1029&nbsp&nbsp/ 3 / 0 | 184 | 3 | 0 | HD | Report |
| #20 | | 37,245,817 | 99.68% | Lahael | 1420 | 1027&nbsp&nbsp/ 5 / 0 | 182 | 5 | 0 | HD | Report |
| #21 | | 37,223,748 | 99.74% | AeroZim | 1420 | 1028&nbsp&nbsp/ 4 / 0 | 184 | 3 | 0 | HD | Report |
| #22 | | 37,222,329 | 99.74% | Reyuza | 1419 | 1028&nbsp&nbsp/ 4 / 0 | 183 | 4 | 0 | HD | Report |
| #23 | | 37,218,929 | 99.68% | pyrowar56 | 1420 | 1027&nbsp&nbsp/ 5 / 0 | 183 | 4 | 0 | HD | Report |
| #24 | | 37,218,580 | 99.68% | -Raisa | 1420 | 1027&nbsp&nbsp/ 5 / 0 | 184 | 3 | 0 | HD | Report |
| #25 | | 37,192,331 | 99.68% | Satori_TL | 1419 | 1027&nbsp&nbsp/ 5 / 0 | 183 | 4 | 0 | HD | Report |
| #26 | | 37,180,118 | 99.55% | MasterPizza | 1420 | 1025&nbsp&nbsp/ 7 / 0 | 182 | 5 | 0 | HD | Report |
| #27 | | 37,157,202 | 99.55% | ABERON | 1420 | 1025&nbsp&nbsp/ 7 / 0 | 181 | 6 | 0 | HD | Report |
| #28 | | 37,151,746 | 99.35% | Corim | 1420 | 1022&nbsp&nbsp/ 10 / 0 | 179 | 8 | 0 | HR | Report |
| #29 | | 37,104,467 | 99.55% | 0198 | 1418 | 1025&nbsp&nbsp/ 7 / 0 | 183 | 4 | 0 | HD | Report |
| #30 | | 37,069,369 | 99.42% | Civil oath | 1420 | 1023&nbsp&nbsp/ 9 / 0 | 183 | 4 | 0 | HD | Report |
| #31 | | 37,006,161 | 99.10% | BletasChee | 1419 | 1018&nbsp&nbsp/ 14 / 0 | 177 | 10 | 0 | HD | Report |
| #32 | | 36,958,621 | 99.58% | Mr HeliX | 1417 | 1026&nbsp&nbsp/ 5 / 0 | 183 | 3 | 1 | HD | Report |
| #33 | | 36,933,076 | 99.13% | NeVMiku | 1419 | 1019&nbsp&nbsp/ 11 / 2 | 177 | 8 | 0 | HD | Report |
| #34 | | 36,887,521 | 98.58% | Doomsday | 1417 | 1010&nbsp&nbsp/ 22 / 0 | 167 | 20 | 0 | HR | Report |
| #35 | | 36,887,058 | 99.71% | Amlaith | 1414 | 1028&nbsp&nbsp/ 3 / 0 | 183 | 3 | 1 | HD | Report |
| #36 | | 36,827,360 | 98.68% | MapTT | 1420 | 1012&nbsp&nbsp/ 18 / 2 | 177 | 9 | 0 | HD | Report |
| #37 | | 36,811,962 | 98.97% | NH2-Suika | 1419 | 1016&nbsp&nbsp/ 16 / 0 | 177 | 10 | 0 | HR | Report |
| #38 | | 36,766,751 | 99.03% | Leszke | 1415 | 1017&nbsp&nbsp/ 15 / 0 | 177 | 10 | 0 | HD | Report |
| #39 | | 36,700,582 | 98.76% | Astral Rin | 1417 | 1013&nbsp&nbsp/ 18 / 1 | 176 | 10 | 0 | HD | Report |
| #40 | | 36,688,321 | 98.39% | bandofponies | 1420 | 1007&nbsp&nbsp/ 25 / 0 | 173 | 14 | 0 | HD | Report |
| #41 | | 36,636,727 | 99.24% | xWasd | 1411 | 1021&nbsp&nbsp/ 9 / 1 | 177 | 8 | 1 | HD | Report |
| #42 | | 36,431,490 | 97.61% | Prograf | 1418 | 995&nbsp&nbsp/ 37 / 0 | 161 | 26 | 0 | HR | Report |
| #43 | | 36,231,936 | 99.13% | Okino may | 1409 | 1019&nbsp&nbsp/ 12 / 0 | 178 | 8 | 1 | HD | Report |
| #44 | | 35,871,077 | 96.41% | iaceo | 1417 | 977&nbsp&nbsp/ 54 / 0 | 147 | 39 | 1 | HR | Report |
| #45 | | 35,445,279 | 96.93% | lemu lemu | 1367 | 985&nbsp&nbsp/ 46 / 0 | 156 | 30 | 1 | HD,HR | Report |
| #46 | | 35,267,596 | 100.00% | Jukkii | 1420 | 1032&nbsp&nbsp/ 0 / 0 | 187 | 0 | 0 | None | Report |
| #47 | | 35,267,596 | 100.00% | Spare | 1420 | 1032&nbsp&nbsp/ 0 / 0 | 187 | 0 | 0 | None | Report |
| #48 | | 35,264,096 | 100.00% | HonzaUrbis | 1420 | 1032&nbsp&nbsp/ 0 / 0 | 187 | 0 | 0 | None | Report |
| #49 | | 35,263,996 | 100.00% | Cappy | 1420 | 1032&nbsp&nbsp/ 0 / 0 | 187 | 0 | 0 | None | Report |
| #50 | | 35,246,900 | 99.94% | Worne | 1420 | 1031&nbsp&nbsp/ 1 / 0 | 186 | 1 | 0 | None | Report |