Artist:
Manabu Namiki
Circle Size:

Approach Rate:

Title:
Tenshi
HP Drain:

Star Difficulty:

(8.34)
Creator:
Snow Note
Accuracy:

Length:
1:03 (1:03 drain)
Source:
Do-Don-Pachi Saidaioujou
Genre:
Unspecified (Other)
BPM:
270
Tags:
7odoa 怒首領蜂最大往生 maximum original soundtrack. 陽蜂 true boss 陰蜂 danmaku game cave firce777
User Rating:
Success Rate:
Points of Failure:


(graph is accumulative, based on % at fail/retry)

9.9% (1510 of 15268 plays)

Submitted:
Loved:
Oct 5, 2013
May 26, 2017
Rating Spread:

Favourited 232 times in total

Users that love this map: Staiain, Aqo, madaoB, Hitachi Mako, John Smith, -Kurisu-, B a S a K, BluOxy, Zetera, wantuole, ExPew, Farex, INO, FoolB, Michi, -Aurora-, Spyke-, Hakurei Jinja, Orthos, Nivose and many more!
Options:
This Beatmap's Thread
This map is in a LOVED state.
As such, it will not award any pp and leaderboards may be reset by the beatmap creator.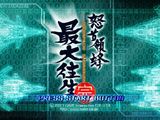 並木 学 - テンシ
For Loved
Sonic Cannon (8.44)
Easy
- 1.88☆
Normal
- 3.23☆
Hard
- 4.46☆
Insane
- 5.49☆
陽蜂(Hibachi)
- 7.07☆
陰蜂(Inbachi)
- 8.34☆
Firce777's Muzukashii
-444 Object by Firce777
Firce777's Oni
-666 Object by Firce777
Firce777's Inner Oni
-888 Object by Firce777

Cookiezi is in the lead! ()
Score
4,142,773 (93.18%)
Max Combo
387
300 / 100 / 50
492 / 28 / 0
Misses
18
Geki (Elite Beat!)
63
Katu (Beat!)
13
Mods
HD
Top 50 Scoreboard
| | Rank | Score | Accuracy | Player | Max Combo | 300 / 100 / 50 | Geki | Katu | Misses | Mods | |
| --- | --- | --- | --- | --- | --- | --- | --- | --- | --- | --- | --- |
| #1 | | 4,142,773 | 93.18% | Cookiezi | 387 | 492&nbsp&nbsp/ 28 / 0 | 63 | 13 | 18 | HD | Report |
| #2 | | 3,470,946 | 99.26% | waaiiru | 665 | 532&nbsp&nbsp/ 6 / 0 | 81 | 6 | 0 | HT | Report |
| #3 | | 3,459,400 | 98.76% | Loli_Silica | 667 | 528&nbsp&nbsp/ 10 / 0 | 80 | 7 | 0 | HT | Report |
| #4 | | 3,351,872 | 96.41% | Topoi | 666 | 509&nbsp&nbsp/ 29 / 0 | 68 | 19 | 0 | HT | Report |
| #5 | | 2,886,790 | 95.79% | nasobol90 | 607 | 505&nbsp&nbsp/ 31 / 0 | 65 | 19 | 2 | HT | Report |
| #6 | | 2,785,790 | 88.60% | Bubbleman | 310 | 453&nbsp&nbsp/ 71 / 0 | 50 | 28 | 14 | None | Report |
| #7 | | 2,620,738 | 97.27% | Firef | 575 | 518&nbsp&nbsp/ 16 / 0 | 78 | 6 | 4 | HT | Report |
| #8 | | 2,554,494 | 96.84% | Mismagius | 565 | 514&nbsp&nbsp/ 21 / 0 | 70 | 15 | 3 | HT | Report |
| #9 | | 2,546,970 | 97.03% | [Sony] | 565 | 516&nbsp&nbsp/ 18 / 0 | 74 | 10 | 4 | HT | Report |
| #10 | | 2,422,163 | 85.16% | Emilia | 298 | 428&nbsp&nbsp/ 89 / 3 | 36 | 33 | 18 | HD | Report |
| #11 | | 2,298,431 | 97.65% | Seouless | 508 | 523&nbsp&nbsp/ 7 / 0 | 77 | 4 | 8 | HD,HT | Report |
| #12 | | 2,208,220 | 93.25% | Spare | 278 | 493&nbsp&nbsp/ 25 / 2 | 63 | 11 | 18 | None | Report |
| #13 | | 2,118,440 | 94.24% | Vaxei | 251 | 501&nbsp&nbsp/ 18 / 0 | 64 | 8 | 19 | None | Report |
| #14 | | 1,917,790 | 90.89% | Dumii | 248 | 475&nbsp&nbsp/ 42 / 0 | 50 | 21 | 21 | None | Report |
| #15 | | 1,773,230 | 90.58% | rustbell | 222 | 470&nbsp&nbsp/ 52 / 0 | 46 | 27 | 16 | None | Report |
| #16 | | 1,709,461 | 91.36% | osu player84 | 226 | 486&nbsp&nbsp/ 16 / 1 | 58 | 8 | 35 | HD | Report |
| #17 | | 1,665,209 | 94.83% | Slowest | 442 | 501&nbsp&nbsp/ 27 / 1 | 65 | 14 | 9 | HT | Report |
| #18 | | 1,640,287 | 94.39% | FA Q | 437 | 498&nbsp&nbsp/ 29 / 1 | 64 | 16 | 10 | HT | Report |
| #19 | | 1,605,374 | 86.28% | Spinner | 449 | 435&nbsp&nbsp/ 85 / 5 | 39 | 38 | 13 | HT | Report |
| #20 | | 1,528,020 | 91.26% | Sakke | 199 | 475&nbsp&nbsp/ 48 / 0 | 50 | 24 | 15 | None | Report |
| #21 | | 1,521,870 | 91.36% | Rafis | 164 | 478&nbsp&nbsp/ 40 / 1 | 54 | 18 | 19 | None | Report |
| #22 | | 1,518,976 | 97.89% | NameAcht | 366 | 524&nbsp&nbsp/ 8 / 0 | 75 | 6 | 6 | HD,HT | Report |
| #23 | | 1,507,076 | 94.73% | badeatudorpetre | 402 | 499&nbsp&nbsp/ 32 / 0 | 59 | 24 | 7 | HT | Report |
| #24 | | 1,485,474 | 87.92% | - Ruff - | 194 | 453&nbsp&nbsp/ 60 / 0 | 43 | 28 | 25 | HD | Report |
| #25 | | 1,468,944 | 96.10% | Crystal | 347 | 509&nbsp&nbsp/ 24 / 0 | 70 | 14 | 5 | HT | Report |
| #26 | | 1,441,736 | 91.02% | CSGA-DarkArchon | 313 | 467&nbsp&nbsp/ 68 / 0 | 51 | 34 | 3 | HT | Report |
| #27 | | 1,317,196 | 97.09% | brain damage | 350 | 517&nbsp&nbsp/ 16 / 0 | 71 | 12 | 5 | HT | Report |
| #28 | | 1,317,098 | 94.55% | ModlesS_Flash | 389 | 502&nbsp&nbsp/ 20 / 0 | 65 | 12 | 16 | HT | Report |
| #29 | | 1,286,150 | 95.76% | mniminwoo | 325 | 507&nbsp&nbsp/ 24 / 1 | 73 | 9 | 6 | HR,HT | Report |
| #30 | | 1,248,818 | 95.29% | Zmatureeno | 314 | 504&nbsp&nbsp/ 26 / 0 | 65 | 16 | 8 | HT | Report |
| #31 | | 1,225,990 | 93.25% | bro_gamer72 | 163 | 497&nbsp&nbsp/ 13 / 2 | 59 | 8 | 26 | None | Report |
| #32 | | 1,207,160 | 92.50% | ---- | 347 | 480&nbsp&nbsp/ 53 / 0 | 57 | 24 | 5 | HT | Report |
| #33 | | 1,199,850 | 96.47% | Betbuc | 289 | 513&nbsp&nbsp/ 18 / 0 | 65 | 17 | 7 | HT | Report |
| #34 | | 1,194,234 | 93.31% | MaKenanbuReraaa | 292 | 487&nbsp&nbsp/ 45 / 0 | 57 | 27 | 6 | HT | Report |
| #35 | | 1,158,326 | 88.01% | Catoliel | 307 | 444&nbsp&nbsp/ 88 / 1 | 48 | 34 | 5 | HT | Report |
| #36 | | 1,153,392 | 91.08% | BAKKALO | 298 | 470&nbsp&nbsp/ 60 / 0 | 53 | 30 | 8 | HT | Report |
| #37 | | 1,149,058 | 96.16% | NyaNekoMiau | 317 | 510&nbsp&nbsp/ 22 / 0 | 70 | 12 | 6 | HT | Report |
| #38 | | 1,104,436 | 95.42% | Arsene | 299 | 511&nbsp&nbsp/ 7 / 0 | 69 | 4 | 20 | HT | Report |
| #39 | | 1,098,468 | 96.84% | PedroLipton | 326 | 515&nbsp&nbsp/ 18 / 0 | 68 | 15 | 5 | HT | Report |
| #40 | | 1,096,049 | 90.55% | MegaMK | 346 | 466&nbsp&nbsp/ 63 / 1 | 48 | 30 | 8 | HT | Report |
| #41 | | 1,084,900 | 95.79% | Hino | 315 | 510&nbsp&nbsp/ 16 / 0 | 70 | 7 | 12 | HT | Report |
| #42 | | 1,079,156 | 94.18% | BoshyMan741 | 333 | 498&nbsp&nbsp/ 26 / 0 | 63 | 12 | 14 | HT | Report |
| #43 | | 1,056,031 | 94.21% | ArFunG | 248 | 497&nbsp&nbsp/ 29 / 1 | 70 | 9 | 11 | HT | Report |
| #44 | | 1,054,913 | 98.27% | Shiina Noriko | 316 | 528&nbsp&nbsp/ 2 / 0 | 78 | 2 | 8 | HD,HT | Report |
| #45 | | 1,053,454 | 92.81% | My Angel Chippy | 345 | 493&nbsp&nbsp/ 19 / 0 | 62 | 12 | 26 | HT | Report |
| #46 | | 1,053,094 | 93.28% | HenBurgaaa | 326 | 490&nbsp&nbsp/ 35 / 1 | 57 | 20 | 12 | HT | Report |
| #47 | | 1,041,243 | 92.01% | Taneda | 306 | 482&nbsp&nbsp/ 38 / 2 | 59 | 18 | 16 | HT | Report |
| #48 | | 1,040,172 | 97.03% | BartekBBBBB | 237 | 516&nbsp&nbsp/ 18 / 0 | 72 | 12 | 4 | HT | Report |
| #49 | | 1,009,852 | 96.53% | Carbone | 315 | 516&nbsp&nbsp/ 10 / 0 | 70 | 7 | 12 | HT | Report |
| #50 | | 1,007,530 | 95.60% | Bonk | 316 | 509&nbsp&nbsp/ 16 / 0 | 70 | 10 | 13 | HT | Report |