Artist:
Circus-P
Circle Size:

Approach Rate:

Title:
iNSaNiTY
HP Drain:

Star Difficulty:

(2.98)
Creator:
Gabe
Accuracy:

Length:
4:36 (3:50 drain)
Source:
Genre:
Novelty (Japanese)
BPM:
125
Tags:
kaito vocaloid sf-a2 miki 2011 doofus-p matt9five guitar hero piano zero creepy pasta blood veus noffy
User Rating:
Success Rate:
Points of Failure:


(graph is accumulative, based on % at fail/retry)

25.5% (118 of 462 plays)

Submitted:
Qualified:
Jun 21, 2013
Jul 18, 2017
Rating Spread:

Favourited 60 times in total

Users that love this map: Funny-Pia, Gabe, Szandris, mistylear19, Simon, Smoothie, S o r r o w, HomicidalYoukai, Chroly, Laretta90, giuli90, XOXJellyPanda, zapdos2g, Baka Michiyo, Otaku_MQ, SilverFang, Umbri, Azaaky-chan, cadavery, Yennix and many more!
Options:
This Beatmap's Thread
This map is in a QUALIFIED state.
Beware that the leaderboard will be reset before it is ranked!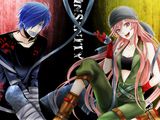 Circus-P - iNsaNiTY
My friend
showed me that song, I got addicted to it immediately and that's why I decided to submit it (:
Storyboard
: done by
Noffy
Favourised
52 times
while being in W.I.P/Pending
50 favs hit on 03/06/2017
Enjoy!
Play the February 2014th's version here!
2014 Storyboard
: Done by
DingGGu
Zexous is in the lead! ()
Score
8,909,350 (99.56%)
Max Combo
703
300 / 100 / 50
451 / 3 / 0
Misses
0
Geki (Elite Beat!)
115
Katu (Beat!)
3
Mods
HD,DT
Top 50 Scoreboard
| | Rank | Score | Accuracy | Player | Max Combo | 300 / 100 / 50 | Geki | Katu | Misses | Mods | |
| --- | --- | --- | --- | --- | --- | --- | --- | --- | --- | --- | --- |
| #1 | | 8,909,350 | 99.56% | Zexous | 703 | 451&nbsp&nbsp/ 3 / 0 | 115 | 3 | 0 | HD,DT | Report |
| #2 | | 8,892,186 | 99.27% | ZeuN200 | 703 | 449&nbsp&nbsp/ 5 / 0 | 113 | 5 | 0 | HD,DT | Report |
| #3 | | 8,347,150 | 97.61% | Kobalium | 703 | 438&nbsp&nbsp/ 15 / 1 | 108 | 9 | 0 | DT | Report |
| #4 | | 8,338,199 | 93.47% | Kurohayami | 703 | 410&nbsp&nbsp/ 42 / 2 | 94 | 22 | 0 | HD,DT | Report |
| #5 | | 8,304,427 | 98.46% | azex | 702 | 444&nbsp&nbsp/ 9 / 0 | 108 | 9 | 1 | DT | Report |
| #6 | | 8,267,011 | 97.65% | Choilicious | 702 | 438&nbsp&nbsp/ 16 / 0 | 106 | 12 | 0 | DT | Report |
| #7 | | 8,195,813 | 97.80% | hkopenc4242 | 703 | 439&nbsp&nbsp/ 15 / 0 | 105 | 13 | 0 | DT | Report |
| #8 | | 8,137,177 | 97.17% | xPLaZmAtiiC- | 701 | 435&nbsp&nbsp/ 18 / 1 | 103 | 14 | 0 | DT | Report |
| #9 | | 8,067,096 | 96.18% | BirdieBird | 701 | 428&nbsp&nbsp/ 26 / 0 | 96 | 22 | 0 | DT | Report |
| #10 | | 7,927,344 | 99.27% | cacipan | 703 | 449&nbsp&nbsp/ 5 / 0 | 114 | 4 | 0 | HD | Report |
| #11 | | 7,872,862 | 94.49% | monsybr11 | 701 | 417&nbsp&nbsp/ 36 / 0 | 92 | 25 | 1 | DT | Report |
| #12 | | 7,371,556 | 98.53% | niksons11 | 702 | 444&nbsp&nbsp/ 10 / 0 | 111 | 7 | 0 | None | Report |
| #13 | | 7,338,932 | 97.50% | Kyotofu | 702 | 437&nbsp&nbsp/ 17 / 0 | 101 | 17 | 0 | None | Report |
| #14 | | 7,213,080 | 95.93% | UnlockedLogic | 701 | 427&nbsp&nbsp/ 24 / 3 | 99 | 18 | 0 | None | Report |
| #15 | | 7,203,124 | 96.37% | Novak_dro | 703 | 430&nbsp&nbsp/ 21 / 3 | 105 | 11 | 0 | None | Report |
| #16 | | 7,112,522 | 95.30% | darkshuyin | 701 | 422&nbsp&nbsp/ 32 / 0 | 96 | 22 | 0 | None | Report |
| #17 | | 6,484,551 | 98.46% | Stampfgas | 616 | 444&nbsp&nbsp/ 9 / 0 | 108 | 9 | 1 | DT | Report |
| #18 | | 6,389,424 | 86.01% | SinhaElien | 701 | 362&nbsp&nbsp/ 79 / 13 | 72 | 41 | 0 | None | Report |
| #19 | | 6,306,850 | 96.44% | Leozard1739 | 651 | 430&nbsp&nbsp/ 23 / 1 | 102 | 15 | 0 | None | Report |
| #20 | | 6,295,268 | 98.97% | Renumi | 597 | 448&nbsp&nbsp/ 4 / 0 | 112 | 4 | 2 | DT | Report |
| #21 | | 5,730,253 | 97.65% | DT Nightmare | 546 | 439&nbsp&nbsp/ 13 / 0 | 105 | 11 | 2 | HD,DT | Report |
| #22 | | 5,670,922 | 97.76% | TheWhiteFox | 556 | 440&nbsp&nbsp/ 11 / 1 | 107 | 8 | 2 | HD,DT | Report |
| #23 | | 5,494,534 | 95.56% | quastrx | 540 | 427&nbsp&nbsp/ 20 / 1 | 99 | 15 | 6 | HD,DT | Report |
| #24 | | 5,445,648 | 95.74% | ARJNC | 545 | 428&nbsp&nbsp/ 19 / 2 | 101 | 13 | 5 | HD,DT | Report |
| #25 | | 5,314,748 | 96.22% | raphou66g | 599 | 429&nbsp&nbsp/ 23 / 1 | 96 | 20 | 1 | None | Report |
| #26 | | 5,042,792 | 99.63% | Gabe | 537 | 452&nbsp&nbsp/ 1 / 0 | 116 | 1 | 1 | HD | Report |
| #27 | | 4,872,044 | 98.31% | ITwelveI | 546 | 443&nbsp&nbsp/ 10 / 0 | 109 | 8 | 1 | None | Report |
| #28 | | 4,756,442 | 96.55% | Karydza | 545 | 432&nbsp&nbsp/ 18 / 2 | 103 | 12 | 2 | None | Report |
| #29 | | 4,700,866 | 95.56% | JazChan | 542 | 426&nbsp&nbsp/ 23 / 1 | 99 | 16 | 4 | None | Report |
| #30 | | 4,657,302 | 92.80% | NoHaxJstDiamond | 484 | 408&nbsp&nbsp/ 37 / 6 | 91 | 21 | 3 | NC | Report |
| #31 | | 4,263,210 | 96.44% | Noffy | 490 | 431&nbsp&nbsp/ 20 / 1 | 98 | 17 | 2 | None | Report |
| #32 | | 4,251,702 | 89.13% | ThisDuckHurt | 540 | 383&nbsp&nbsp/ 62 / 6 | 76 | 34 | 3 | None | Report |
| #33 | | 4,181,376 | 98.42% | imaikiseta | 412 | 444&nbsp&nbsp/ 8 / 1 | 110 | 6 | 1 | None | Report |
| #34 | | 4,129,262 | 97.50% | Eryq | 424 | 438&nbsp&nbsp/ 14 / 0 | 107 | 9 | 2 | HD,NC | Report |
| #35 | | 4,041,850 | 96.26% | iiibunnykitkat | 412 | 429&nbsp&nbsp/ 24 / 0 | 96 | 21 | 1 | None | Report |
| #36 | | 4,020,990 | 94.20% | Kunagi-Tenjou | 425 | 415&nbsp&nbsp/ 37 / 2 | 91 | 25 | 0 | None | Report |
| #37 | | 4,001,302 | 92.91% | EkoInfinity | 395 | 409&nbsp&nbsp/ 37 / 3 | 93 | 19 | 5 | HD,DT | Report |
| #38 | | 3,994,188 | 99.01% | ItzKeshioPvP | 421 | 448&nbsp&nbsp/ 4 / 1 | 112 | 4 | 1 | None | Report |
| #39 | | 3,955,861 | 96.59% | Hatsude | 398 | 432&nbsp&nbsp/ 19 / 1 | 98 | 17 | 2 | HD,DT | Report |
| #40 | | 3,945,845 | 92.03% | ABlackCheeto | 459 | 403&nbsp&nbsp/ 43 / 3 | 86 | 27 | 5 | DT | Report |
| #41 | | 3,729,300 | 90.27% | trippy96 | 494 | 396&nbsp&nbsp/ 38 / 7 | 88 | 21 | 13 | None | Report |
| #42 | | 3,552,586 | 95.01% | SterbenCssm | 474 | 423&nbsp&nbsp/ 23 / 4 | 95 | 17 | 4 | None | Report |
| #43 | | 3,532,608 | 88.80% | Nyashkagami | 445 | 381&nbsp&nbsp/ 64 / 5 | 70 | 41 | 4 | None | Report |
| #44 | | 3,334,002 | 94.93% | Big Gay Joe | 412 | 421&nbsp&nbsp/ 30 / 0 | 92 | 23 | 3 | None | Report |
| #45 | | 3,261,716 | 98.24% | Cero | 299 | 444&nbsp&nbsp/ 6 / 0 | 111 | 3 | 4 | HD,DT | Report |
| #46 | | 3,047,882 | 96.77% | BleakStrex | 348 | 435&nbsp&nbsp/ 13 / 0 | 104 | 10 | 6 | None | Report |
| #47 | | 2,723,178 | 93.83% | Xubix95 | 312 | 417&nbsp&nbsp/ 26 / 2 | 94 | 20 | 9 | None | Report |
| #48 | | 2,584,628 | 91.74% | axsat | 401 | 402&nbsp&nbsp/ 39 / 9 | 87 | 23 | 4 | None | Report |
| #49 | | 2,565,344 | 96.07% | Demlina | 276 | 430&nbsp&nbsp/ 17 / 3 | 103 | 11 | 4 | None | Report |
| #50 | | 2,534,511 | 95.23% | NeoZ | 300 | 424&nbsp&nbsp/ 25 / 0 | 94 | 19 | 5 | HD,NC | Report |