Artist:
Ryu
Circle Size:

Approach Rate:

Title:
Second Heaven
HP Drain:

Star Difficulty:

(2.63)
Creator:
Al-Azif
Accuracy:

Length:
1:53 (1:51 drain)
Source:
Genre:
Electronic (English)
BPM:
149
Tags:
alace
User Rating:
Success Rate:
Points of Failure:


(graph is accumulative, based on % at fail/retry)

23.8% (28748 of 120744 plays)

Submitted:
Ranked:
May 1, 2009
Nov 8, 2009
Rating Spread:

Favourited 51 times in total

Users that love this map: Cheery, FutakiKanata, -Chitose Sana-, naruti, nazenaze, haru1210, Keksi, sunice, Chacha17, yongtw123, youngdow, Natteke, zz20125, Jouve, ee3w, aweaponm, Rodgers, Okamii-chan, ryanenter2, Monokuro_old and many more!
Options:
Modding / Discussion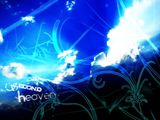 Music from beatmaniaIIDX 14
Normal : Mapped by Al
Hyper : Mapped by Alace
Another : Mapped by Al + Alace
Finally, its done.
Thank you for everyone who love my beatmaps and revive this.
...
I'm very rarely visit osu now,
not because I hate something here... It just... I've gotten so busy at work...
from 8am to 6pm... sometime 7pm :?
So, I can't hang around here like the old days.
kanopu is in the lead! ()
Score
540,914 (99.74%)
Max Combo
387
300 / 100 / 50
385 / 2 / 0
Misses
0
Geki (Elite Beat!)
0
Katu (Beat!)
0
Mods
FL,SD
Top 50 Scoreboard
| | Rank | Score | Accuracy | Player | Max Combo | 300 / 100 / 50 | Geki | Katu | Misses | Mods | |
| --- | --- | --- | --- | --- | --- | --- | --- | --- | --- | --- | --- |
| #1 | | 540,914 | 99.74% | kanopu | 387 | 385&nbsp&nbsp/ 2 / 0 | 0 | 0 | 0 | FL,SD | Report |
| #2 | | 535,713 | 98.32% | TTTL | 387 | 374&nbsp&nbsp/ 13 / 0 | 0 | 0 | 0 | DT | Report |
| #3 | | 532,836 | 100.00% | kevin3333g | 387 | 387&nbsp&nbsp/ 0 / 0 | 0 | 0 | 0 | HR | Report |
| #4 | | 532,836 | 100.00% | geston | 387 | 387&nbsp&nbsp/ 0 / 0 | 99 | 0 | 0 | HR | Report |
| #5 | | 532,266 | 99.87% | KDS | 387 | 386&nbsp&nbsp/ 1 / 0 | 0 | 0 | 0 | HR | Report |
| #6 | | 527,706 | 99.22% | trike1236 | 387 | 381&nbsp&nbsp/ 6 / 0 | 0 | 0 | 0 | HR | Report |
| #7 | | 525,378 | 98.45% | HM495 | 387 | 375&nbsp&nbsp/ 12 / 0 | 0 | 0 | 0 | HR | Report |
| #8 | | 524,259 | 97.29% | sss1405236 | 387 | 366&nbsp&nbsp/ 21 / 0 | 0 | 0 | 0 | DT | Report |
| #9 | | 523,668 | 98.58% | uppia | 387 | 376&nbsp&nbsp/ 11 / 0 | 0 | 0 | 0 | HR | Report |
| #10 | | 514,020 | 100.00% | asgardv | 387 | 387&nbsp&nbsp/ 0 / 0 | 0 | 0 | 0 | PF | Report |
| #11 | | 513,900 | 99.10% | Naryuga | 387 | 380&nbsp&nbsp/ 7 / 0 | 0 | 0 | 0 | HD | Report |
| #12 | | 513,720 | 100.00% | Kim Jin Seok | 387 | 387&nbsp&nbsp/ 0 / 0 | 0 | 0 | 0 | None | Report |
| #13 | | 512,920 | 99.74% | youngdow | 387 | 385&nbsp&nbsp/ 2 / 0 | 0 | 0 | 0 | None | Report |
| #14 | | 512,778 | 97.29% | wmfchris | 387 | 366&nbsp&nbsp/ 21 / 0 | 0 | 0 | 0 | HR | Report |
| #15 | | 512,640 | 94.57% | y o u j o | 387 | 345&nbsp&nbsp/ 42 / 0 | 0 | 0 | 0 | NC | Report |
| #16 | | 512,370 | 99.48% | uider | 387 | 383&nbsp&nbsp/ 4 / 0 | 0 | 0 | 0 | None | Report |
| #17 | | 512,370 | 99.87% | maechin777 | 387 | 386&nbsp&nbsp/ 1 / 0 | 0 | 0 | 0 | None | Report |
| #18 | | 511,270 | 99.61% | ABBA | 387 | 384&nbsp&nbsp/ 3 / 0 | 0 | 0 | 0 | None | Report |
| #19 | | 510,720 | 99.22% | JamesLeao | 387 | 381&nbsp&nbsp/ 6 / 0 | 0 | 0 | 0 | None | Report |
| #20 | | 509,650 | 98.97% | edgeamacated | 387 | 379&nbsp&nbsp/ 8 / 0 | 0 | 0 | 0 | None | Report |
| #21 | | 509,620 | 99.35% | sam_355322 | 387 | 382&nbsp&nbsp/ 5 / 0 | 0 | 0 | 0 | None | Report |
| #22 | | 509,270 | 98.97% | Tenshi | 387 | 379&nbsp&nbsp/ 8 / 0 | 0 | 0 | 0 | None | Report |
| #23 | | 508,520 | 98.84% | virus73 | 387 | 378&nbsp&nbsp/ 9 / 0 | 0 | 0 | 0 | None | Report |
| #24 | | 507,010 | 98.71% | suinagi | 387 | 377&nbsp&nbsp/ 10 / 0 | 0 | 0 | 0 | None | Report |
| #25 | | 506,934 | 98.32% | ky851015 | 387 | 374&nbsp&nbsp/ 13 / 0 | 0 | 0 | 0 | HR | Report |
| #26 | | 506,320 | 99.10% | reg | 387 | 380&nbsp&nbsp/ 7 / 0 | 0 | 0 | 0 | None | Report |
| #27 | | 505,200 | 99.61% | owata3939 | 387 | 384&nbsp&nbsp/ 3 / 0 | 0 | 0 | 0 | None | Report |
| #28 | | 504,640 | 98.84% | Mio_chan | 387 | 378&nbsp&nbsp/ 9 / 0 | 0 | 0 | 0 | None | Report |
| #29 | | 504,350 | 98.19% | Torgal | 387 | 373&nbsp&nbsp/ 14 / 0 | 0 | 0 | 0 | None | Report |
| #30 | | 504,348 | 97.03% | rhesca | 387 | 364&nbsp&nbsp/ 23 / 0 | 0 | 0 | 0 | HR | Report |
| #31 | | 504,180 | 99.61% | Destro | 387 | 384&nbsp&nbsp/ 3 / 0 | 0 | 0 | 0 | None | Report |
| #32 | | 503,050 | 98.84% | Alace | 387 | 378&nbsp&nbsp/ 9 / 0 | 0 | 0 | 0 | None | Report |
| #33 | | 502,398 | 95.48% | Gezoda | 387 | 352&nbsp&nbsp/ 35 / 0 | 0 | 0 | 0 | HR | Report |
| #34 | | 502,010 | 98.84% | Sanyan | 387 | 378&nbsp&nbsp/ 9 / 0 | 0 | 0 | 0 | None | Report |
| #35 | | 501,930 | 99.22% | LapisLazuli - | 387 | 381&nbsp&nbsp/ 6 / 0 | 0 | 0 | 0 | None | Report |
| #36 | | 501,900 | 99.22% | xtrem3x | 387 | 381&nbsp&nbsp/ 6 / 0 | 0 | 0 | 0 | None | Report |
| #37 | | 501,690 | 98.97% | BrokenArrow | 387 | 379&nbsp&nbsp/ 8 / 0 | 0 | 0 | 0 | None | Report |
| #38 | | 501,470 | 99.35% | porichan | 387 | 382&nbsp&nbsp/ 5 / 0 | 0 | 0 | 0 | None | Report |
| #39 | | 501,450 | 99.22% | Neo_Hyuuga | 387 | 381&nbsp&nbsp/ 6 / 0 | 0 | 0 | 0 | None | Report |
| #40 | | 501,160 | 98.71% | Noobita | 387 | 377&nbsp&nbsp/ 10 / 0 | 0 | 0 | 0 | None | Report |
| #41 | | 500,980 | 99.48% | Keanu | 387 | 383&nbsp&nbsp/ 4 / 0 | 78 | 0 | 0 | None | Report |
| #42 | | 500,920 | 99.10% | xnox | 387 | 380&nbsp&nbsp/ 7 / 0 | 0 | 0 | 0 | None | Report |
| #43 | | 500,670 | 99.10% | HangaMaster | 387 | 380&nbsp&nbsp/ 7 / 0 | 0 | 0 | 0 | None | Report |
| #44 | | 500,570 | 99.48% | Kana Anaberal | 387 | 383&nbsp&nbsp/ 4 / 0 | 0 | 0 | 0 | None | Report |
| #45 | | 500,480 | 99.10% | mogutahouzyou | 387 | 380&nbsp&nbsp/ 7 / 0 | 0 | 0 | 0 | None | Report |
| #46 | | 499,870 | 98.45% | st17472 | 387 | 375&nbsp&nbsp/ 12 / 0 | 0 | 0 | 0 | None | Report |
| #47 | | 499,660 | 97.03% | NatsumeRin | 387 | 364&nbsp&nbsp/ 23 / 0 | 0 | 0 | 0 | None | Report |
| #48 | | 498,470 | 97.16% | Onizuki | 387 | 365&nbsp&nbsp/ 22 / 0 | 0 | 0 | 0 | None | Report |
| #49 | | 498,250 | 98.58% | ulperoid_JP | 387 | 376&nbsp&nbsp/ 11 / 0 | 0 | 0 | 0 | None | Report |
| #50 | | 498,140 | 98.84% | fishballodod | 387 | 378&nbsp&nbsp/ 9 / 0 | 0 | 0 | 0 | None | Report |