Beatmap Listing » SAVE THE QUEEN - EX-Termination
Artist:
SAVE THE QUEEN
Circle Size:

Approach Rate:

Title:
EX-Termination
HP Drain:

Star Difficulty:

(5.61)
Creator:
Jenny
Accuracy:

Length:
3:07 (2:43 drain)
Source:
Touhou
Genre:
Video Game (Japanese)
BPM:
256
Tags:
hakurei reimu metal arrangement somnium armpit barrage ring a/side maiden's capriccio dream battle shrine maiden miko dress
User Rating:
Success Rate:
Points of Failure:


(graph is accumulative, based on % at fail/retry)

10.5% (46209 of 442156 plays)

Submitted:
Ranked:
May 8, 2012
Oct 4, 2012
Rating Spread:

Favourited 249 times in total

Users that love this map: niedz, Anghios, ShaggoN, Azsry, yudachi-kai2, acoshift, DarkStoorM, terry2177, sippo, Anto, Ange1, -[Kureha]-, WayToDie, dyxxzgc, weretiger, jimmyman3, Alios, Aky, Outrage, GGBY and many more!
Options:
Modding / Discussion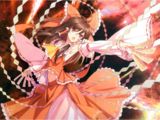 >>
For approval, obviously.
May 21th, 2012: New .mp3 & offset, reDL please
Jul 31th, 2012:
Added Taiko Lite/Oni
Sep 10th, 2012:
Removed original Taiko because of stuffz
Just saying, this map is meant to be played with BG on.
Original .mp3 and mapping idea by Kite, though it looks like he gave up on this.
Waste more of your hard drive to hate on me /o/
Unmodded Taiko:
http://www.mediafire.com/?co5s261n5niswe5
(fixed timing & SV)
Pre-Lepidon Taiko:
http://www.mediafire.com/?9r4jsyj2p46mysl

Orukaa is in the lead! ()
Score
1,725,752 (99.64%)
Max Combo
1245
300 / 100 / 50
1236 / 9 / 0
Misses
0
Geki (Elite Beat!)
0
Katu (Beat!)
0
Mods
None
Top 50 Scoreboard
| | Rank | Score | Accuracy | Player | Max Combo | 300 / 100 / 50 | Geki | Katu | Misses | Mods | |
| --- | --- | --- | --- | --- | --- | --- | --- | --- | --- | --- | --- |
| #1 | | 1,725,752 | 99.64% | Orukaa | 1245 | 1236&nbsp&nbsp/ 9 / 0 | 0 | 0 | 0 | None | Report |
| #2 | | 1,709,992 | 99.28% | YUGAMI NEE NA | 1245 | 1227&nbsp&nbsp/ 18 / 0 | 10 | 0 | 0 | None | Report |
| #3 | | 1,709,262 | 98.63% | FLANKs | 1245 | 1211&nbsp&nbsp/ 34 / 0 | 0 | 0 | 0 | None | Report |
| #4 | | 1,606,990 | 97.15% | Bye | 969 | 1192&nbsp&nbsp/ 35 / 0 | 0 | 0 | 18 | None | Report |
| #5 | | 1,597,822 | 96.10% | Sanawieck | 925 | 1173&nbsp&nbsp/ 47 / 0 | 0 | 0 | 25 | None | Report |
| #6 | | 1,572,822 | 96.79% | Gonzaalooo | 884 | 1169&nbsp&nbsp/ 72 / 0 | 0 | 0 | 4 | None | Report |
| #7 | | 1,567,510 | 95.66% | N i T o R i | 935 | 1170&nbsp&nbsp/ 42 / 0 | 50 | 0 | 33 | None | Report |
| #8 | | 1,502,970 | 93.65% | ChoSeung | 925 | 1103&nbsp&nbsp/ 126 / 0 | 38 | 2 | 16 | None | Report |
| #9 | | 1,489,720 | 91.73% | --Madara uchiha | 906 | 1089&nbsp&nbsp/ 106 / 0 | 10 | 1 | 50 | None | Report |
| #10 | | 1,451,608 | 96.63% | Nishizumi | 486 | 1172&nbsp&nbsp/ 62 / 0 | 119 | 9 | 11 | None | Report |
| #11 | | 1,447,104 | 94.18% | joel | 801 | 1129&nbsp&nbsp/ 87 / 0 | 105 | 3 | 29 | None | Report |
| #12 | | 1,420,662 | 92.17% | owatabito00 | 725 | 1093&nbsp&nbsp/ 109 / 0 | 0 | 0 | 43 | None | Report |
| #13 | | 1,412,120 | 95.66% | alecreit | 992 | 1139&nbsp&nbsp/ 104 / 0 | 0 | 0 | 2 | None | Report |
| #14 | | 1,388,802 | 94.82% | rezi888 | 676 | 1137&nbsp&nbsp/ 87 / 0 | 9 | 1 | 21 | None | Report |
| #15 | | 1,374,740 | 92.89% | Aizawa Nagisa | 687 | 1112&nbsp&nbsp/ 89 / 0 | 141 | 5 | 44 | None | Report |
| #16 | | 1,357,130 | 97.07% | Das | 1037 | 1182&nbsp&nbsp/ 53 / 0 | 4 | 0 | 10 | None | Report |
| #17 | | 1,349,480 | 91.77% | [- Maekawa -] | 574 | 1075&nbsp&nbsp/ 135 / 0 | 0 | 0 | 35 | None | Report |
| #18 | | 1,296,244 | 94.58% | Midnaait | 802 | 1127&nbsp&nbsp/ 101 / 0 | 9 | 0 | 17 | None | Report |
| #19 | | 1,291,198 | 92.01% | Zyance | 623 | 1078&nbsp&nbsp/ 135 / 0 | 0 | 0 | 32 | None | Report |
| #20 | | 1,280,666 | 93.05% | DarkStoorM | 872 | 1104&nbsp&nbsp/ 109 / 0 | 0 | 0 | 32 | None | Report |
| #21 | | 1,272,280 | 94.02% | itemsgtkpa | 813 | 1108&nbsp&nbsp/ 125 / 0 | 5 | 1 | 12 | None | Report |
| #22 | | 1,235,606 | 90.28% | pyuipyui | 297 | 1048&nbsp&nbsp/ 152 / 0 | 0 | 0 | 45 | None | Report |
| #23 | | 1,218,110 | 89.76% | abrian | 702 | 1048&nbsp&nbsp/ 139 / 0 | 0 | 0 | 58 | None | Report |
| #24 | | 1,209,138 | 89.60% | - Yuuka Niya - | 734 | 1030&nbsp&nbsp/ 171 / 0 | 2 | 0 | 44 | None | Report |
| #25 | | 1,175,052 | 92.05% | Lightning Wyvern | 313 | 1105&nbsp&nbsp/ 82 / 0 | 0 | 0 | 58 | None | Report |
| #26 | | 1,171,504 | 91.65% | Kioshinxs | 374 | 1091&nbsp&nbsp/ 100 / 0 | 1 | 0 | 54 | None | Report |
| #27 | | 1,162,572 | 89.92% | toara_fict | 325 | 1045&nbsp&nbsp/ 149 / 0 | 5 | 0 | 51 | None | Report |
| #28 | | 1,126,466 | 89.12% | lssz | 375 | 1011&nbsp&nbsp/ 197 / 0 | 1 | 0 | 37 | None | Report |
| #29 | | 1,113,026 | 91.37% | Ekoro | 373 | 1062&nbsp&nbsp/ 151 / 0 | 0 | 0 | 32 | None | Report |
| #30 | | 1,086,300 | 90.72% | [Eve] | 645 | 1068&nbsp&nbsp/ 123 / 0 | 1 | 0 | 54 | None | Report |
| #31 | | 1,072,954 | 86.51% | Lost The Lights | 419 | 959&nbsp&nbsp/ 236 / 0 | 5 | 2 | 50 | None | Report |
| #32 | | 980,314 | 86.27% | M a i n | 505 | 942&nbsp&nbsp/ 264 / 0 | 1 | 0 | 39 | None | Report |
| #33 | | 977,138 | 90.08% | Fenza | 374 | 1057&nbsp&nbsp/ 129 / 0 | 4 | 0 | 59 | None | Report |
| #34 | | 893,858 | 99.60% | Tonbo | 1245 | 1235&nbsp&nbsp/ 10 / 0 | 0 | 0 | 0 | HT | Report |
| #35 | | 892,520 | 99.20% | K-2 | 1245 | 1225&nbsp&nbsp/ 20 / 0 | 0 | 0 | 0 | HT,SD | Report |
| #36 | | 891,476 | 99.92% | lukinhasxxx | 1245 | 1243&nbsp&nbsp/ 2 / 0 | 55 | 0 | 0 | HT | Report |
| #37 | | 880,772 | 99.36% | TerrorA | 1243 | 1230&nbsp&nbsp/ 14 / 0 | 0 | 0 | 1 | HT | Report |
| #38 | | 871,224 | 97.91% | Ritsu0218 | 976 | 1202&nbsp&nbsp/ 34 / 0 | 0 | 0 | 9 | HD,HT | Report |
| #39 | | 853,207 | 99.56% | JarHed | 597 | 1237&nbsp&nbsp/ 5 / 0 | 138 | 0 | 3 | HT | Report |
| #40 | | 841,237 | 96.31% | carnivore101 | 911 | 1177&nbsp&nbsp/ 44 / 0 | 50 | 0 | 24 | HT | Report |
| #41 | | 838,124 | 91.85% | TohkaYatogami | 876 | 1099&nbsp&nbsp/ 89 / 0 | 0 | 0 | 57 | EZ | Report |
| #42 | | 824,962 | 93.29% | pe-pe- | 254 | 1132&nbsp&nbsp/ 59 / 0 | 0 | 0 | 54 | EZ | Report |
| #43 | | 818,750 | 92.01% | Guardistack- | 675 | 1101&nbsp&nbsp/ 89 / 0 | 0 | 0 | 55 | EZ | Report |
| #44 | | 812,460 | 96.27% | y o u j o | 478 | 1168&nbsp&nbsp/ 61 / 0 | 0 | 0 | 16 | HT | Report |
| #45 | | 803,336 | 92.37% | Savoiyare | 627 | 1112&nbsp&nbsp/ 76 / 0 | 1 | 1 | 57 | EZ | Report |
| #46 | | 796,027 | 94.50% | AudioBC | 918 | 1157&nbsp&nbsp/ 39 / 0 | 1 | 0 | 49 | HT | Report |
| #47 | | 772,922 | 90.80% | Lamery | 259 | 1081&nbsp&nbsp/ 99 / 0 | 34 | 0 | 65 | EZ | Report |
| #48 | | 772,857 | 92.01% | Veinzord | 868 | 1107&nbsp&nbsp/ 77 / 0 | 0 | 0 | 61 | HT | Report |
| #49 | | 771,233 | 95.18% | Sy[K]es | 725 | 1156&nbsp&nbsp/ 58 / 0 | 14 | 0 | 31 | HT | Report |
| #50 | | 767,078 | 92.49% | SweetMangoGrill | 877 | 1116&nbsp&nbsp/ 71 / 0 | 0 | 0 | 58 | HT | Report |