Good luck, good health, good cheer. We wish you a happy new year!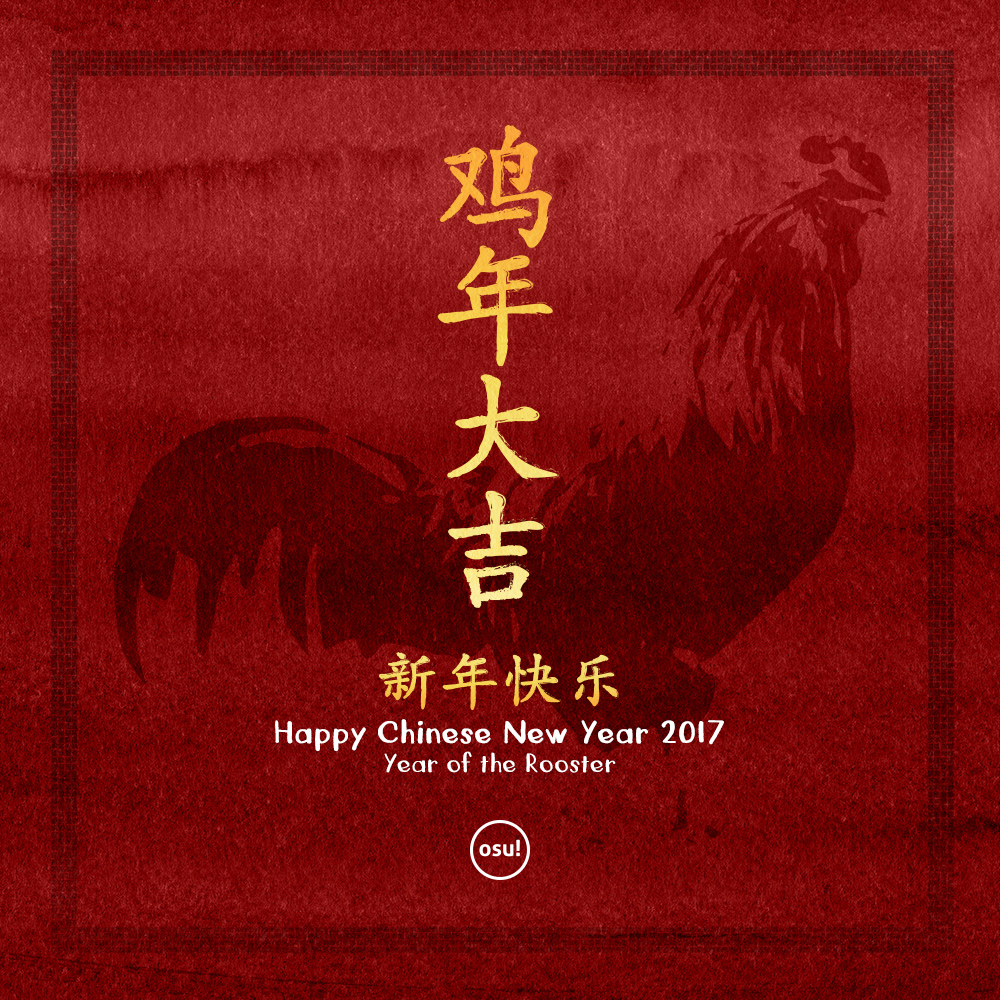 With the 2016 Lunar Year coming to a close and the Year of the Rooster dawning in 2017, we'd like to take a moment to wish you and your loved ones a prosperous and successful new year.
神猴辭歲、金鳳迎春;雄雞唱韻、大地回春。萬戶桃符新氣象、群山霞彩富神州;聞雞起舞迎元旦、擊壤而歌頌小康。
神猴辞岁、金凤迎春;雄鸡唱韵、大地回春。万户桃符新气象、群山霞彩富神州;闻鸡起舞迎元旦、击壤而歌颂小康。
2017년 정유년 새해 복 많이 받으시고, 행복한 일만 가득한 새해 되세요!
Selamat Tahun Baru Imlek, tahun ini adalah tahun ayam!
As per tradition for every Lunar New Year message, we're proud to present a showcase of the Top 25 Korean players in 2016 by 404 AimNotFound.

A team is hard at work on the Top 20 Chinese Players of 2016, and hopes to present the video to you within a few days. We'll tweet about it when it's ready, and feature it in the osu!weekly as well.
—IamKwaN