Tags: Flandre Scarlet Vampire Touhou
Flandre Scarlet, little sister of Scarlet Devil. Are you able to resist her? Can you play with her more than once?
Corrected : combobursts, default numbers,fail background, hit50, hit300k,hitcircle and hitcircleoverlay,menu button background,score numbers,spinner,selection options mods etc
- Changed : countdown pictures, pause background, pause/fail buttons,section pass,mods icons,
- Added : sliderfollowcircle
Download Links:

Flandre Scarlet v1.3 on Mediafire More Combobursts :
Flandre's Combobursts
After downloading fell free to choose combobursts you would like and just rename them in correct order :
"Comboburst-0"
"Comboburst-1"
...
"Comboburst-20"
Also I added replacement for skin.ini if you want random sequence for them. Just copy new skin.ini to the skin folder.
After downloading in skin folder you can find "Alternative Parts" :
- 3 Alternative rankings (included with full v1.3)
- Alternative hitcircle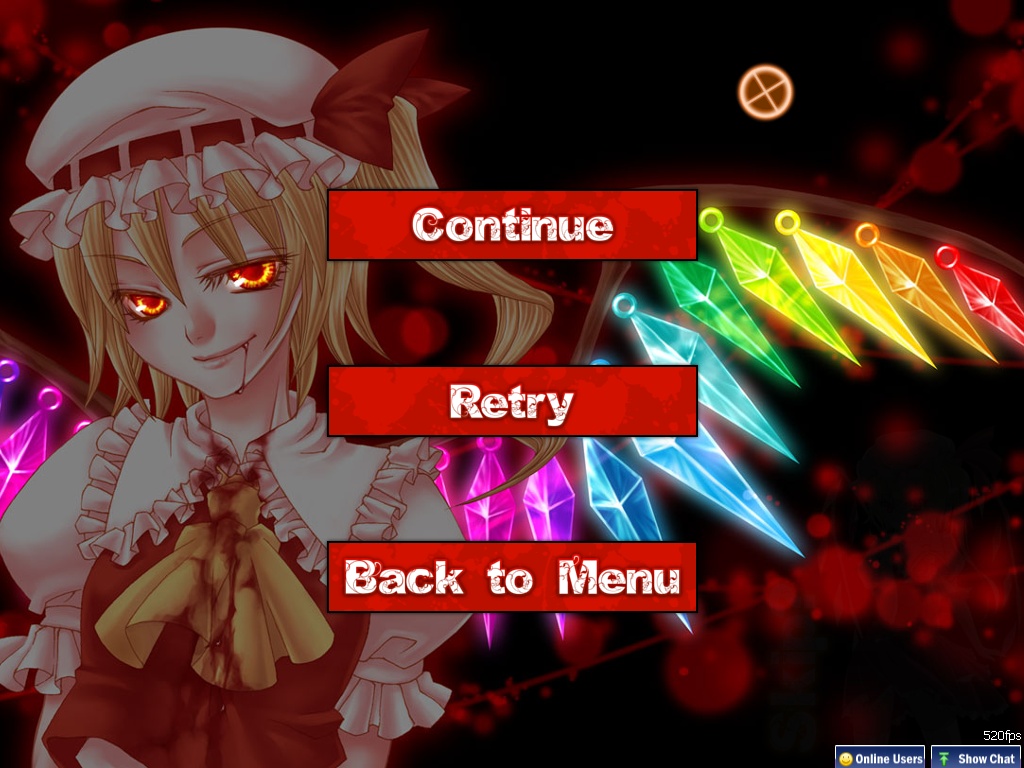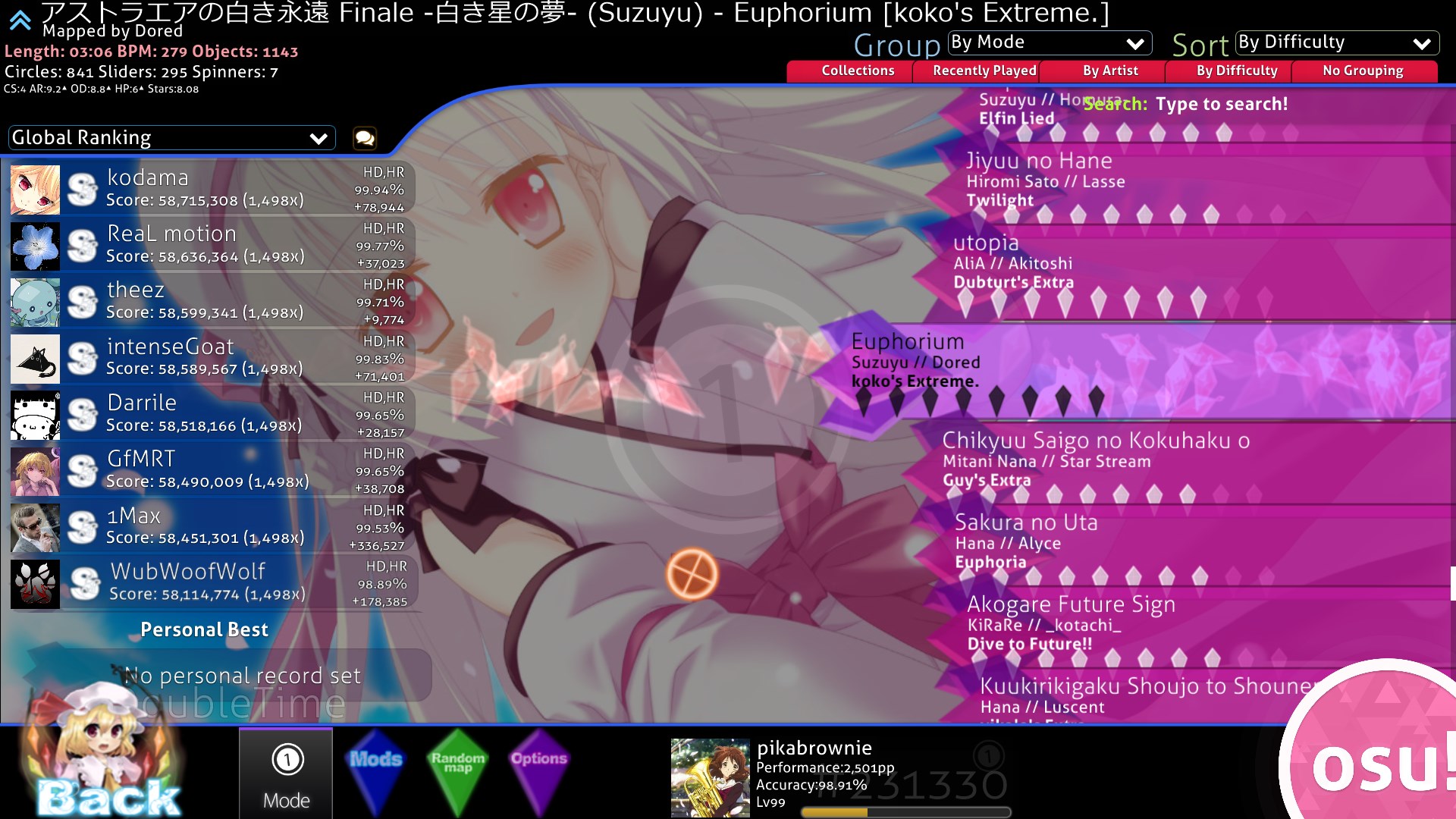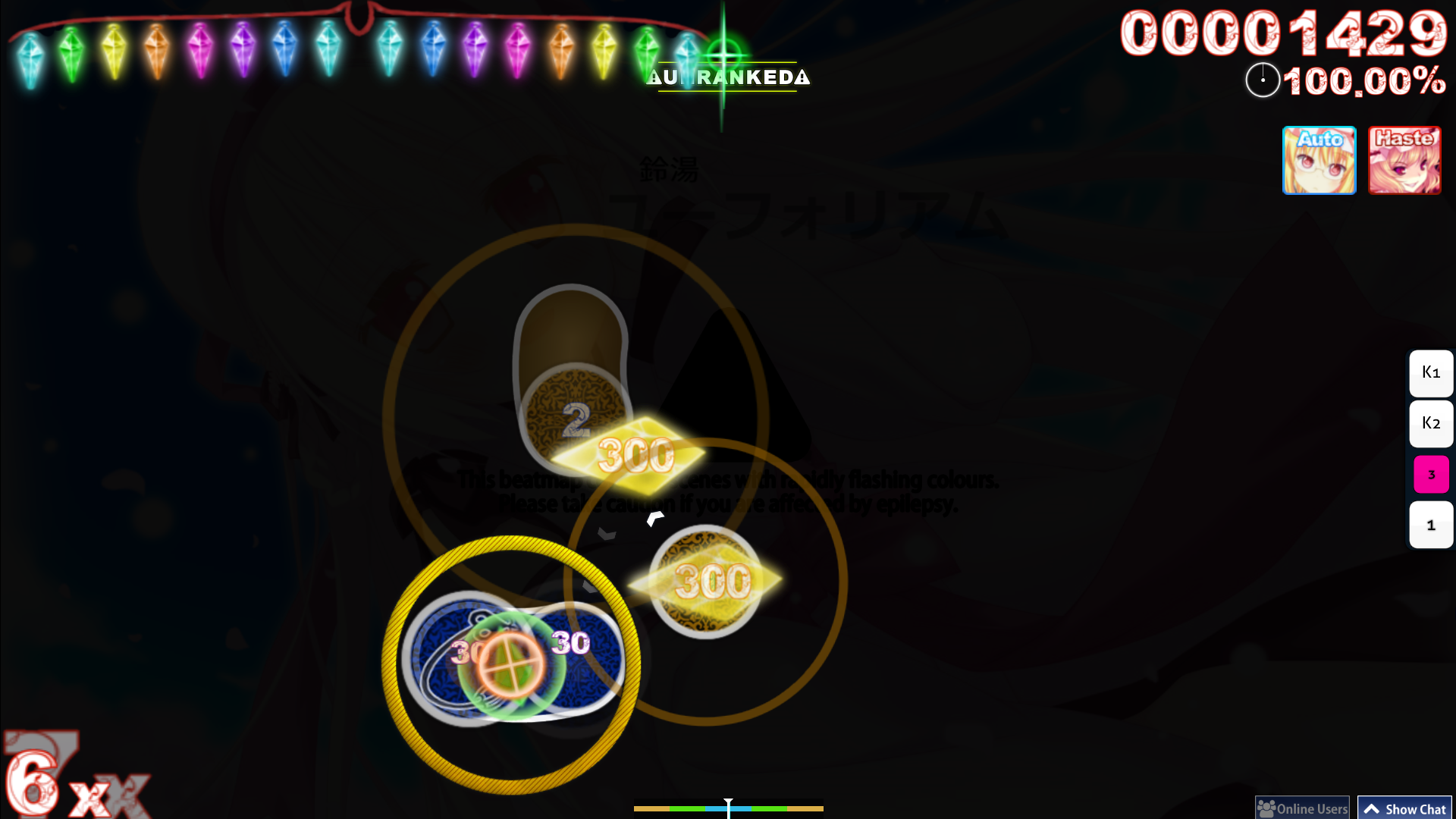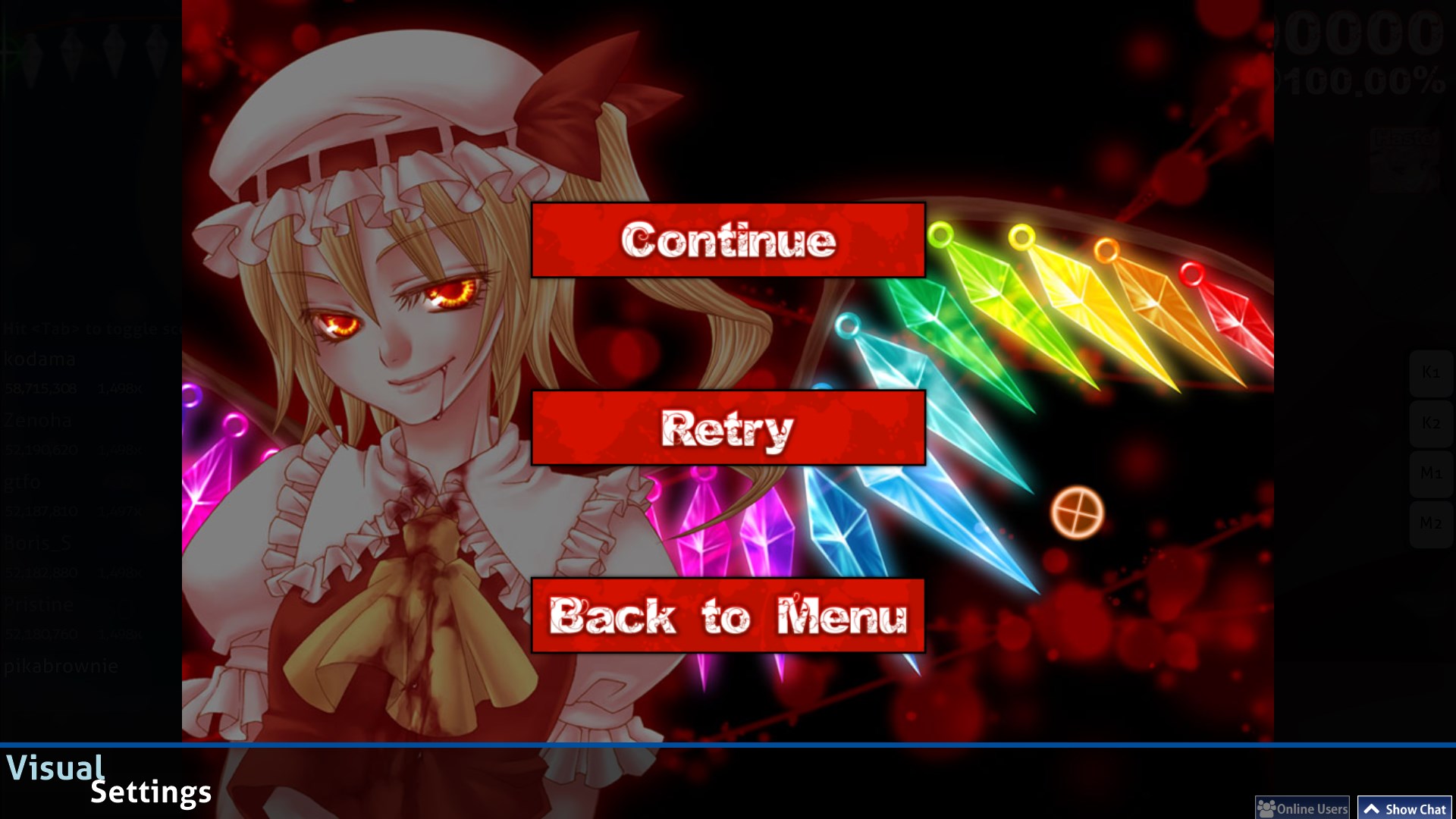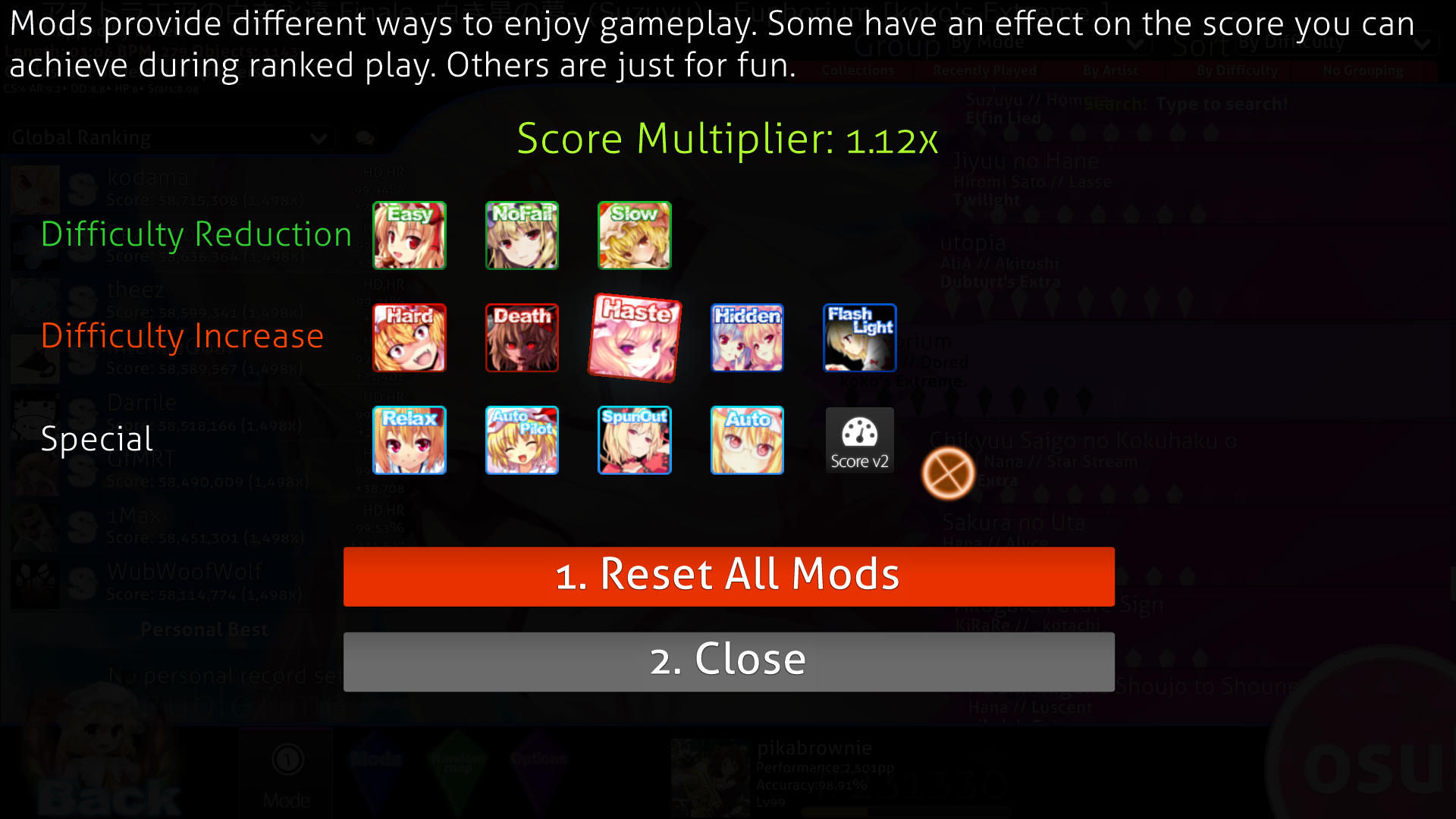 Video Preview :
CtB Flandre made by Numbbi (Thanks!)
Old Versions :
(v1.1)
https://www.mediafire.com/file/ea3ev2aezjfd2lm/Flandre_Scarlet_v1.1.zip/file
(v1.2)
https://www.mediafire.com/file/ttaue6ugbppsl2j/Flandre_Scarlet_v1.2.zip/file