Beatmap Listing » Nds vs Tom E. - In These Days (Nightcore Mix)
Artist:
Nds vs Tom E.
Circle Size:

Approach Rate:

Title:
In These Days (Nightcore Mix)
HP Drain:

Star Difficulty:

(4.03)
Creator:
ztrot
Accuracy:

Length:
2:52 (2:37 drain)
Source:
Genre:
Electronic (English)
BPM:
161.19
Tags:
trance rave remix italo concept radio edit deadbeat rukarioman
User Rating:
Success Rate:
Points of Failure:


(graph is accumulative, based on % at fail/retry)

11.9% (139538 of 1175692 plays)

Submitted:
Ranked:
Jan 5, 2011
Jan 16, 2011
Rating Spread:

Favourited 625 times in total

Users that love this map: Darkimmortal, Saviouz, pabloklao, No More, Himekaido Hatate, Zver-UA, montana, faithshinkou, 11eyes_AQUA_, powerisback, XayL, AmphionQ_Q, Nanakase Gizumo, xI4oh4o, Penguin1192, puzuzu, kuzos_618, GreenT34, revolS, TuningSquall and many more!
Options:
Modding / Discussion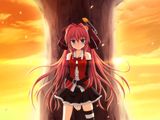 Finished.
Enjoy In These Days!
Fun Facts:
This map was made for coolanime95
This map has 2 guest diffs
This maps is my 2nd map to use Colorhaxs
This is my 5th map to have jericho2442 storyboard on
This map has custom hitsounds
This map was mapped on a whim to fill out a random players request~
This map's skin was made mostly by daru, that came from one of my 1st maps "Magic of Love"
Dungeon is in the lead! ()
Score
10,530,073 (100.00%)
Max Combo
651
300 / 100 / 50
463 / 0 / 0
Misses
0
Geki (Elite Beat!)
83
Katu (Beat!)
0
Mods
HD,DT
Top 50 Scoreboard
| | Rank | Score | Accuracy | Player | Max Combo | 300 / 100 / 50 | Geki | Katu | Misses | Mods | |
| --- | --- | --- | --- | --- | --- | --- | --- | --- | --- | --- | --- |
| #1 | | 10,530,073 | 100.00% | Dungeon | 651 | 463&nbsp&nbsp/ 0 / 0 | 83 | 0 | 0 | HD,DT | Report |
| #2 | | 10,528,973 | 100.00% | WubWoofWolf | 651 | 463&nbsp&nbsp/ 0 / 0 | 83 | 0 | 0 | HD,DT | Report |
| #3 | | 10,511,772 | 99.86% | Recia | 651 | 462&nbsp&nbsp/ 1 / 0 | 82 | 1 | 0 | HD,DT | Report |
| #4 | | 10,506,918 | 99.71% | Koba | 651 | 461&nbsp&nbsp/ 2 / 0 | 81 | 2 | 0 | HD,DT | Report |
| #5 | | 10,496,649 | 99.42% | Pain | 651 | 459&nbsp&nbsp/ 4 / 0 | 80 | 3 | 0 | HD,DT | Report |
| #6 | | 10,495,535 | 99.57% | putigame | 651 | 460&nbsp&nbsp/ 3 / 0 | 80 | 3 | 0 | HD,DT | Report |
| #7 | | 10,487,409 | 99.71% | Broodich | 651 | 461&nbsp&nbsp/ 2 / 0 | 81 | 2 | 0 | HD,NC | Report |
| #8 | | 10,481,654 | 99.57% | Splinter572 | 651 | 460&nbsp&nbsp/ 3 / 0 | 80 | 3 | 0 | HD,DT | Report |
| #9 | | 10,471,303 | 99.14% | Small K | 651 | 457&nbsp&nbsp/ 6 / 0 | 77 | 6 | 0 | HD,DT | Report |
| #10 | | 10,459,856 | 99.14% | Reimu-Desu | 651 | 457&nbsp&nbsp/ 6 / 0 | 77 | 6 | 0 | HD,DT | Report |
| #11 | | 10,440,732 | 99.42% | - G I D Z - | 651 | 459&nbsp&nbsp/ 4 / 0 | 80 | 3 | 0 | HD,DT | Report |
| #12 | | 10,440,699 | 99.42% | FeriOP | 651 | 459&nbsp&nbsp/ 4 / 0 | 79 | 4 | 0 | HD,DT | Report |
| #13 | | 10,440,212 | 99.14% | DipG | 651 | 457&nbsp&nbsp/ 6 / 0 | 77 | 6 | 0 | HD,DT | Report |
| #14 | | 10,431,594 | 99.14% | AntoN | 651 | 457&nbsp&nbsp/ 6 / 0 | 77 | 6 | 0 | HD,DT | Report |
| #15 | | 10,430,774 | 98.85% | rustbell | 651 | 455&nbsp&nbsp/ 8 / 0 | 75 | 8 | 0 | HD,DT | Report |
| #16 | | 10,430,263 | 99.14% | Adamqs | 651 | 457&nbsp&nbsp/ 6 / 0 | 80 | 3 | 0 | HD,DT | Report |
| #17 | | 10,429,331 | 99.14% | Forseen | 651 | 457&nbsp&nbsp/ 6 / 0 | 77 | 6 | 0 | HD,DT | Report |
| #18 | | 10,417,938 | 98.85% | Win | 651 | 455&nbsp&nbsp/ 8 / 0 | 76 | 7 | 0 | HD,DT | Report |
| #19 | | 10,413,393 | 98.85% | Silynn | 651 | 455&nbsp&nbsp/ 8 / 0 | 75 | 8 | 0 | HD,DT | Report |
| #20 | | 10,410,404 | 98.99% | Climate | 651 | 456&nbsp&nbsp/ 7 / 0 | 76 | 7 | 0 | HD,DT | Report |
| #21 | | 10,396,807 | 98.56% | Logless | 651 | 453&nbsp&nbsp/ 10 / 0 | 75 | 8 | 0 | HD,DT | Report |
| #22 | | 10,394,218 | 98.99% | Yellow | 651 | 456&nbsp&nbsp/ 7 / 0 | 76 | 7 | 0 | HD,DT | Report |
| #23 | | 10,392,617 | 98.27% | darklord142 | 650 | 451&nbsp&nbsp/ 12 / 0 | 74 | 9 | 0 | HD,DT | Report |
| #24 | | 10,391,998 | 98.92% | dkdfldpxk159 | 651 | 456&nbsp&nbsp/ 5 / 2 | 76 | 5 | 0 | HD,NC | Report |
| #25 | | 10,391,528 | 98.85% | Henry- | 651 | 455&nbsp&nbsp/ 8 / 0 | 75 | 8 | 0 | HD,DT | Report |
| #26 | | 10,384,358 | 98.56% | _iV_ | 651 | 453&nbsp&nbsp/ 10 / 0 | 74 | 9 | 0 | HD,DT | Report |
| #27 | | 10,384,144 | 98.99% | Game | 651 | 456&nbsp&nbsp/ 7 / 0 | 79 | 4 | 0 | HD,DT | Report |
| #28 | | 10,383,951 | 98.13% | Kaoru | 651 | 450&nbsp&nbsp/ 13 / 0 | 73 | 10 | 0 | HD,DT | Report |
| #29 | | 10,377,820 | 98.56% | Mahou Shoujo | 651 | 453&nbsp&nbsp/ 10 / 0 | 74 | 9 | 0 | HD,DT | Report |
| #30 | | 10,377,164 | 98.42% | Bauxe | 651 | 452&nbsp&nbsp/ 11 / 0 | 72 | 11 | 0 | HD,DT | Report |
| #31 | | 10,376,986 | 98.85% | Dag | 650 | 455&nbsp&nbsp/ 8 / 0 | 77 | 6 | 0 | HD,NC | Report |
| #32 | | 10,375,618 | 98.42% | Stevenn | 651 | 452&nbsp&nbsp/ 11 / 0 | 74 | 9 | 0 | HD,DT | Report |
| #33 | | 10,371,852 | 98.99% | Stajlsu | 651 | 456&nbsp&nbsp/ 7 / 0 | 77 | 6 | 0 | HD,DT | Report |
| #34 | | 10,366,649 | 98.42% | Emperorpenguin83 | 651 | 452&nbsp&nbsp/ 11 / 0 | 74 | 9 | 0 | HD,DT | Report |
| #35 | | 10,357,952 | 98.27% | Cecile | 651 | 451&nbsp&nbsp/ 12 / 0 | 75 | 8 | 0 | HD,DT | Report |
| #36 | | 10,347,160 | 98.67% | ReusoL | 651 | 454&nbsp&nbsp/ 8 / 1 | 79 | 3 | 0 | HD,DT | Report |
| #37 | | 10,346,563 | 98.52% | wobeinimacao | 651 | 453&nbsp&nbsp/ 9 / 1 | 75 | 7 | 0 | HD,DT | Report |
| #38 | | 10,337,392 | 98.56% | Dsan | 651 | 453&nbsp&nbsp/ 10 / 0 | 76 | 7 | 0 | HD,NC | Report |
| #39 | | 10,329,083 | 98.13% | Blue-Orb | 650 | 450&nbsp&nbsp/ 13 / 0 | 74 | 9 | 0 | HD,DT | Report |
| #40 | | 10,322,397 | 98.24% | [ Listen ] | 651 | 451&nbsp&nbsp/ 11 / 1 | 74 | 8 | 0 | HD,NC | Report |
| #41 | | 10,320,511 | 98.13% | Hong Meilin | 651 | 450&nbsp&nbsp/ 13 / 0 | 73 | 10 | 0 | HD,DT | Report |
| #42 | | 10,308,835 | 97.66% | [ ZhengS ] | 651 | 447&nbsp&nbsp/ 15 / 1 | 71 | 11 | 0 | HD,DT | Report |
| #43 | | 10,305,403 | 98.13% | kutafix | 651 | 450&nbsp&nbsp/ 13 / 0 | 75 | 8 | 0 | HD,DT | Report |
| #44 | | 10,302,088 | 98.13% | N a n o | 651 | 450&nbsp&nbsp/ 13 / 0 | 72 | 11 | 0 | HD,DT | Report |
| #45 | | 10,293,032 | 98.31% | CRISTOPHER | 651 | 452&nbsp&nbsp/ 8 / 3 | 76 | 6 | 0 | HD,DT | Report |
| #46 | | 10,291,410 | 97.12% | ncuh | 651 | 443&nbsp&nbsp/ 20 / 0 | 72 | 11 | 0 | HD,DT | Report |
| #47 | | 10,289,485 | 97.98% | -jei- | 651 | 449&nbsp&nbsp/ 14 / 0 | 72 | 11 | 0 | HD,DT | Report |
| #48 | | 10,289,200 | 98.13% | JappyBabes | 651 | 450&nbsp&nbsp/ 13 / 0 | 70 | 13 | 0 | HD,DT | Report |
| #49 | | 10,281,962 | 97.70% | Akiko- | 651 | 447&nbsp&nbsp/ 16 / 0 | 72 | 11 | 0 | HD,DT | Report |
| #50 | | 10,279,052 | 97.84% | Horo | 650 | 448&nbsp&nbsp/ 15 / 0 | 70 | 13 | 0 | HD,NC | Report |