Artist:
xi
Circle Size:

Approach Rate:

Title:
Halcyon
HP Drain:

Star Difficulty:

(5.02)
Creator:
gowww
Accuracy:

Length:
2:31 (2:03 drain)
Source:
BMS
Genre:
Video Game (Instrumental)
BPM:
191
Tags:
yama_ko bof2010 miccoliasms
User Rating:
Success Rate:
Points of Failure:


(graph is accumulative, based on % at fail/retry)

16.7% (54245 of 323947 plays)

Submitted:
Ranked:
Sep 29, 2010
Dec 13, 2010
Rating Spread:

Favourited 245 times in total

Users that love this map: Couturois, wmfchris, f0012979, s33003030, choosak, DeathxShinigami, blacksymbian, fartownik, taNa, makruk, 172518495, AlejanFroSt, a3639508, Jade, shiftjisjis, walzner, Ballance, ido_o2008, Lovely Crab, wang211926 and many more!
Options:
Modding / Discussion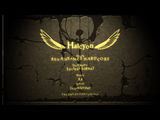 thank you diff "miccoliasms"
yeah!!
enjoy!!!!!!
Seiren is in the lead! ()
Score
12,912,458 (99.62%)
Max Combo
801
300 / 100 / 50
530 / 3 / 0
Misses
0
Geki (Elite Beat!)
58
Katu (Beat!)
3
Mods
HD,FL
Top 50 Scoreboard
| | Rank | Score | Accuracy | Player | Max Combo | 300 / 100 / 50 | Geki | Katu | Misses | Mods | |
| --- | --- | --- | --- | --- | --- | --- | --- | --- | --- | --- | --- |
| #1 | | 12,912,458 | 99.62% | Seiren | 801 | 530&nbsp&nbsp/ 3 / 0 | 58 | 3 | 0 | HD,FL | Report |
| #2 | | 12,302,389 | 100.00% | IstackNeko | 801 | 533&nbsp&nbsp/ 0 / 0 | 61 | 0 | 0 | HD,HR | Report |
| #3 | | 12,301,089 | 100.00% | Potofu | 801 | 533&nbsp&nbsp/ 0 / 0 | 61 | 0 | 0 | HD,HR | Report |
| #4 | | 12,301,089 | 100.00% | schlafen | 801 | 533&nbsp&nbsp/ 0 / 0 | 61 | 0 | 0 | HD,HR | Report |
| #5 | | 12,301,089 | 100.00% | Drew | 801 | 533&nbsp&nbsp/ 0 / 0 | 61 | 0 | 0 | HD,HR | Report |
| #6 | | 12,301,089 | 100.00% | Yuh | 801 | 533&nbsp&nbsp/ 0 / 0 | 61 | 0 | 0 | HD,HR,PF | Report |
| #7 | | 12,299,989 | 100.00% | Darksonic | 801 | 533&nbsp&nbsp/ 0 / 0 | 61 | 0 | 0 | HD,HR | Report |
| #8 | | 12,298,789 | 100.00% | fumis | 801 | 533&nbsp&nbsp/ 0 / 0 | 61 | 0 | 0 | HD,HR | Report |
| #9 | | 12,298,789 | 100.00% | P a l a d i n | 801 | 533&nbsp&nbsp/ 0 / 0 | 61 | 0 | 0 | HD,HR | Report |
| #10 | | 12,298,789 | 100.00% | nrl | 801 | 533&nbsp&nbsp/ 0 / 0 | 61 | 0 | 0 | HD,HR | Report |
| #11 | | 12,297,589 | 100.00% | Riven | 801 | 533&nbsp&nbsp/ 0 / 0 | 61 | 0 | 0 | HD,HR | Report |
| #12 | | 12,296,189 | 100.00% | Mercurius | 801 | 533&nbsp&nbsp/ 0 / 0 | 61 | 0 | 0 | HD,HR | Report |
| #13 | | 12,295,663 | 99.87% | Phasius | 801 | 532&nbsp&nbsp/ 1 / 0 | 60 | 1 | 0 | HD,HR | Report |
| #14 | | 12,294,051 | 99.87% | Smurfee | 801 | 532&nbsp&nbsp/ 1 / 0 | 60 | 1 | 0 | HD,HR | Report |
| #15 | | 12,287,617 | 99.87% | Kitichu | 801 | 532&nbsp&nbsp/ 1 / 0 | 60 | 1 | 0 | HD,HR | Report |
| #16 | | 12,284,067 | 99.87% | ExImperia | 801 | 532&nbsp&nbsp/ 1 / 0 | 60 | 1 | 0 | HD,HR | Report |
| #17 | | 12,283,726 | 99.87% | JanteSmith | 801 | 532&nbsp&nbsp/ 1 / 0 | 60 | 1 | 0 | HD,HR | Report |
| #18 | | 12,282,745 | 99.75% | Dagresha | 801 | 531&nbsp&nbsp/ 2 / 0 | 59 | 2 | 0 | HD,HR | Report |
| #19 | | 12,279,944 | 99.75% | Wucki | 801 | 531&nbsp&nbsp/ 2 / 0 | 59 | 2 | 0 | HD,HR | Report |
| #20 | | 12,274,315 | 99.87% | LiB | 801 | 532&nbsp&nbsp/ 1 / 0 | 60 | 1 | 0 | HD,HR | Report |
| #21 | | 12,273,298 | 99.87% | ecspecc | 801 | 532&nbsp&nbsp/ 1 / 0 | 60 | 1 | 0 | HD,HR | Report |
| #22 | | 12,272,295 | 99.75% | Honryo | 801 | 531&nbsp&nbsp/ 2 / 0 | 59 | 2 | 0 | HD,HR | Report |
| #23 | | 12,268,733 | 99.87% | kamuu | 801 | 532&nbsp&nbsp/ 1 / 0 | 60 | 1 | 0 | HD,HR | Report |
| #24 | | 12,265,880 | 99.50% | Puzzle | 801 | 529&nbsp&nbsp/ 4 / 0 | 58 | 3 | 0 | HD,HR | Report |
| #25 | | 12,265,159 | 99.84% | ZeCryptic | 801 | 532&nbsp&nbsp/ 0 / 1 | 60 | 0 | 0 | HD,HR | Report |
| #26 | | 12,262,392 | 99.62% | Too Slow | 801 | 530&nbsp&nbsp/ 3 / 0 | 58 | 3 | 0 | HD,HR | Report |
| #27 | | 12,259,634 | 99.50% | Rzzzzz | 801 | 529&nbsp&nbsp/ 4 / 0 | 59 | 2 | 0 | HD,HR | Report |
| #28 | | 12,257,597 | 99.62% | lost in life | 801 | 530&nbsp&nbsp/ 3 / 0 | 58 | 3 | 0 | HD,HR | Report |
| #29 | | 12,255,350 | 99.75% | Siege | 801 | 531&nbsp&nbsp/ 2 / 0 | 59 | 2 | 0 | HD,HR | Report |
| #30 | | 12,253,876 | 99.75% | Zinkon | 801 | 531&nbsp&nbsp/ 2 / 0 | 59 | 2 | 0 | HD,HR | Report |
| #31 | | 12,250,327 | 99.62% | Syfou | 801 | 530&nbsp&nbsp/ 3 / 0 | 58 | 3 | 0 | HD,HR | Report |
| #32 | | 12,250,276 | 99.50% | stalkyh | 800 | 529&nbsp&nbsp/ 4 / 0 | 59 | 2 | 0 | HD,HR | Report |
| #33 | | 12,247,105 | 99.62% | -shatter | 801 | 530&nbsp&nbsp/ 3 / 0 | 59 | 2 | 0 | HD,HR | Report |
| #34 | | 12,243,467 | 99.50% | Hsuan_han | 801 | 529&nbsp&nbsp/ 4 / 0 | 57 | 4 | 0 | HD,HR | Report |
| #35 | | 12,243,142 | 99.62% | Kirix | 801 | 530&nbsp&nbsp/ 3 / 0 | 59 | 2 | 0 | HD,HR | Report |
| #36 | | 12,241,540 | 99.25% | [ Zane ] | 800 | 527&nbsp&nbsp/ 6 / 0 | 59 | 2 | 0 | HD,HR | Report |
| #37 | | 12,240,359 | 99.62% | Rare | 801 | 530&nbsp&nbsp/ 3 / 0 | 58 | 3 | 0 | HD,HR | Report |
| #38 | | 12,238,435 | 99.37% | bjbmw | 801 | 528&nbsp&nbsp/ 5 / 0 | 56 | 5 | 0 | HD,HR | Report |
| #39 | | 12,238,005 | 99.37% | Liiraye | 801 | 528&nbsp&nbsp/ 5 / 0 | 57 | 4 | 0 | HD,HR | Report |
| #40 | | 12,236,732 | 99.12% | WorstOsuPlayer | 801 | 526&nbsp&nbsp/ 7 / 0 | 56 | 5 | 0 | HD,HR | Report |
| #41 | | 12,236,318 | 99.50% | Sinch | 801 | 529&nbsp&nbsp/ 4 / 0 | 59 | 2 | 0 | HD,HR | Report |
| #42 | | 12,236,216 | 99.37% | Lumina | 800 | 528&nbsp&nbsp/ 5 / 0 | 57 | 4 | 0 | HD,HR | Report |
| #43 | | 12,234,823 | 99.62% | Xara | 801 | 530&nbsp&nbsp/ 3 / 0 | 59 | 2 | 0 | HD,HR | Report |
| #44 | | 12,233,822 | 99.50% | My Aim Trash | 801 | 529&nbsp&nbsp/ 4 / 0 | 59 | 2 | 0 | HD,HR | Report |
| #45 | | 12,233,097 | 99.62% | putigame | 801 | 530&nbsp&nbsp/ 3 / 0 | 58 | 3 | 0 | HD,HR | Report |
| #46 | | 12,232,864 | 99.37% | Yuki Elison | 801 | 528&nbsp&nbsp/ 5 / 0 | 56 | 5 | 0 | HD,HR | Report |
| #47 | | 12,229,661 | 99.50% | Keanu | 801 | 529&nbsp&nbsp/ 4 / 0 | 57 | 4 | 0 | HD,HR | Report |
| #48 | | 12,229,075 | 99.50% | Frostmourne | 801 | 529&nbsp&nbsp/ 4 / 0 | 57 | 4 | 0 | HD,HR | Report |
| #49 | | 12,227,158 | 99.50% | Somay 287 | 800 | 529&nbsp&nbsp/ 4 / 0 | 57 | 4 | 0 | HD,HR | Report |
| #50 | | 12,226,239 | 99.50% | Renrane | 801 | 529&nbsp&nbsp/ 4 / 0 | 58 | 3 | 0 | HD,HR | Report |