Artist:
MK feat. YURiE
Circle Size:

Approach Rate:

Title:
Spiral
HP Drain:

Star Difficulty:

(4.24)
Creator:
Lena
Accuracy:

Length:
3:19 (2:56 drain)
Source:
EXIT TRANCE SPEED ANIME 2
Genre:
Electronic (Japanese)
BPM:
180
Tags:
techno anime glasslake gto461013 asura cryin
User Rating:
Success Rate:
Points of Failure:


(graph is accumulative, based on % at fail/retry)

18.6% (58361 of 313779 plays)

Submitted:
Ranked:
Jun 6, 2010
Jun 9, 2010
Rating Spread:

Favourited 190 times in total

Users that love this map: Meseki, wmfchris, Jesss, haisha_, Recognition, Diabolorc, zaru-d, jamil, Cecilia, Heavens Index, Devacion, aniimam, avensis_lgt, AiDaiki, samruby15, Kimor, daldal, killzone86, RaisingHeartSetUp, Ranorth and many more!
Options:
This Beatmap's Thread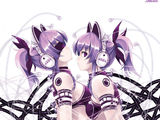 My first map!!! I'm so noob ....
*Note* Removed [Easy], [Soulclenz's Normal], [Lena's Jumps]. *Note*
Overall
Fixed Background to 1024x768 thanks osuplayer111
[gto461013's Very Easy]
Difficulty Added
[gto461013's Very Easy]
Difficulty Completed
[gto461013's Very Easy]
00:24:451 (1)
- removed new combo, added new combo to the next note
00:32:451 (6)
- added new combo
00:37:785 (3
) - add new combo, remove new combo from the next note
00:44:452 (1
) - turn what it is now, into
http://osu.ppy.sh/ss/12203
remove new combo on the next note, and do the same to that one, cause right now, the rebound point doesn't sound great to me
- Done
00:55:118 (3)
- created a new combo
01:00:452 (6)
- ^
01:06:285 (1)
- made this spinner start at 01:05:238, and end at 01:08:451
Fixed all of James2250's Suggestions
OD+2, LD+1
Fixed lead in time, thanks osuplayer111
added some new combo and hit sounds
[Glasslake's Hard]
Difficulty Added
[Glasslake's Hard]
Hit sounds Added
[Glasslake's Hard]
Completed
[Glasslake's Hard]
Offset changed to 452
[Glasslake's Hard]
00:26:118 (6)
Fixed Illegal Slider (Credits EEeee)
Lowered OD by 1
Lowered HP Drain by 1
Fixed all of James2250's Suggestions
Fixed minor spacing issues - Thanks Ephemeral
[Insane]
Difficulty Added
[Insane]
Hit sounds Added
[Insane]
Offset changed to 452
[Insane]
Difficulty Completed
[Insane]
Credit Lybydose on IRC
02:37:868 (1)
- Changed Spinner to Slider
01:05:785 (1,2,3,4)
- Remapped to individual circles instead of sliders
02:04:451(1,2,3,4)
- Same as Above
03:16:451(1,2,4,5)
- Same as Above
Fixed all of James2250's Suggestions
Hit sound at 3:06:785(5): Fixed thanks osuplayer111
Extra Circle at 3:19:118(7) - Removed thanks osuplayer111 (no clue how that circle get there!! XDDDDD)
Fixed minor hit sound issue - Thanks ephemeral
WubWoofWolf is in the lead! ()
Score
15,931,425 (100.00%)
Max Combo
787
300 / 100 / 50
551 / 0 / 0
Misses
0
Geki (Elite Beat!)
125
Katu (Beat!)
0
Mods
HD,DT
Top 50 Scoreboard
| | Rank | Score | Accuracy | Player | Max Combo | 300 / 100 / 50 | Geki | Katu | Misses | Mods | |
| --- | --- | --- | --- | --- | --- | --- | --- | --- | --- | --- | --- |
| #1 | | 15,931,425 | 100.00% | WubWoofWolf | 787 | 551&nbsp&nbsp/ 0 / 0 | 125 | 0 | 0 | HD,DT | Report |
| #2 | | 15,774,026 | 99.27% | Noiraku | 787 | 545&nbsp&nbsp/ 6 / 0 | 120 | 5 | 0 | HD,DT | Report |
| #3 | | 15,681,205 | 98.91% | -Konpaku- | 787 | 542&nbsp&nbsp/ 9 / 0 | 118 | 7 | 0 | HD,DT | Report |
| #4 | | 15,663,070 | 98.19% | Bikko | 787 | 536&nbsp&nbsp/ 15 / 0 | 112 | 13 | 0 | HD,FL | Report |
| #5 | | 15,425,755 | 97.64% | Tom94 | 787 | 532&nbsp&nbsp/ 17 / 2 | 114 | 9 | 0 | HD,DT | Report |
| #6 | | 15,257,022 | 97.28% | LiB | 783 | 529&nbsp&nbsp/ 21 / 0 | 109 | 15 | 1 | HD,DT | Report |
| #7 | | 15,218,618 | 97.52% | Marie Rose | 781 | 531&nbsp&nbsp/ 19 / 0 | 109 | 15 | 1 | HD,DT | Report |
| #8 | | 15,069,452 | 96.07% | rips | 780 | 519&nbsp&nbsp/ 31 / 0 | 103 | 21 | 1 | HD,DT | Report |
| #9 | | 15,046,280 | 99.76% | porinki | 787 | 549&nbsp&nbsp/ 2 / 0 | 123 | 2 | 0 | HD,HR | Report |
| #10 | | 15,030,598 | 99.64% | V i r t u a l | 787 | 548&nbsp&nbsp/ 3 / 0 | 122 | 3 | 0 | HD,HR | Report |
| #11 | | 15,023,685 | 99.40% | YuaKKuma | 787 | 546&nbsp&nbsp/ 5 / 0 | 120 | 5 | 0 | HD,HR | Report |
| #12 | | 15,019,160 | 99.64% | Ash Cat | 787 | 548&nbsp&nbsp/ 3 / 0 | 122 | 3 | 0 | HD,HR | Report |
| #13 | | 15,013,395 | 99.36% | Haxwell | 787 | 546&nbsp&nbsp/ 4 / 1 | 120 | 4 | 0 | HD,HR | Report |
| #14 | | 14,995,593 | 99.27% | J u s M i o | 787 | 545&nbsp&nbsp/ 6 / 0 | 119 | 6 | 0 | HD,HR | Report |
| #15 | | 14,984,003 | 99.52% | Fione | 787 | 547&nbsp&nbsp/ 4 / 0 | 121 | 4 | 0 | HD,HR | Report |
| #16 | | 14,981,282 | 99.52% | Brig | 787 | 547&nbsp&nbsp/ 4 / 0 | 122 | 3 | 0 | HD,HR | Report |
| #17 | | 14,981,097 | 99.40% | NonxE | 787 | 546&nbsp&nbsp/ 5 / 0 | 120 | 5 | 0 | HD,HR | Report |
| #18 | | 14,977,226 | 99.15% | Kikkyow | 787 | 544&nbsp&nbsp/ 7 / 0 | 118 | 7 | 0 | HD,HR | Report |
| #19 | | 14,972,666 | 98.91% | aod | 787 | 542&nbsp&nbsp/ 9 / 0 | 116 | 9 | 0 | HD,HR | Report |
| #20 | | 14,972,075 | 99.40% | Game | 787 | 546&nbsp&nbsp/ 5 / 0 | 121 | 4 | 0 | DT | Report |
| #21 | | 14,966,249 | 99.40% | MiLu | 787 | 546&nbsp&nbsp/ 5 / 0 | 120 | 5 | 0 | HD,HR | Report |
| #22 | | 14,947,913 | 99.15% | Elily | 787 | 544&nbsp&nbsp/ 7 / 0 | 118 | 7 | 0 | HD,HR | Report |
| #23 | | 14,947,000 | 99.27% | yans601 | 787 | 545&nbsp&nbsp/ 6 / 0 | 120 | 5 | 0 | HD,HR | Report |
| #24 | | 14,944,630 | 98.91% | Raydric | 787 | 542&nbsp&nbsp/ 9 / 0 | 116 | 9 | 0 | HD,HR | Report |
| #25 | | 14,942,605 | 99.52% | Black Sheep | 787 | 547&nbsp&nbsp/ 4 / 0 | 121 | 4 | 0 | DT | Report |
| #26 | | 14,930,183 | 99.40% | Mayoler | 787 | 546&nbsp&nbsp/ 5 / 0 | 120 | 5 | 0 | DT | Report |
| #27 | | 14,928,465 | 99.15% | yandri | 787 | 544&nbsp&nbsp/ 7 / 0 | 120 | 5 | 0 | HD,HR | Report |
| #28 | | 14,923,023 | 99.15% | azuraer | 787 | 544&nbsp&nbsp/ 7 / 0 | 118 | 7 | 0 | HD,HR | Report |
| #29 | | 14,920,251 | 99.27% | Keichii | 787 | 545&nbsp&nbsp/ 6 / 0 | 119 | 6 | 0 | HD,HR | Report |
| #30 | | 14,919,853 | 98.67% | Ruru | 787 | 540&nbsp&nbsp/ 11 / 0 | 116 | 9 | 0 | HD,HR | Report |
| #31 | | 14,912,560 | 99.03% | KotoriIsuka | 787 | 543&nbsp&nbsp/ 8 / 0 | 119 | 6 | 0 | HD,HR | Report |
| #32 | | 14,911,308 | 98.91% | MAJINAx | 787 | 542&nbsp&nbsp/ 9 / 0 | 116 | 9 | 0 | HD,HR | Report |
| #33 | | 14,911,044 | 98.79% | Tay | 787 | 541&nbsp&nbsp/ 10 / 0 | 118 | 7 | 0 | HD,HR | Report |
| #34 | | 14,910,634 | 98.79% | Revy | 787 | 541&nbsp&nbsp/ 10 / 0 | 118 | 7 | 0 | HD,HR | Report |
| #35 | | 14,910,233 | 99.03% | Pacze | 787 | 543&nbsp&nbsp/ 8 / 0 | 118 | 7 | 0 | HD,HR | Report |
| #36 | | 14,909,708 | 99.15% | Moefist | 787 | 544&nbsp&nbsp/ 7 / 0 | 119 | 6 | 0 | HD,HR | Report |
| #37 | | 14,900,562 | 98.91% | M o M i Z i | 787 | 542&nbsp&nbsp/ 9 / 0 | 117 | 8 | 0 | HD,HR | Report |
| #38 | | 14,895,200 | 98.55% | wobeinimacao | 787 | 539&nbsp&nbsp/ 12 / 0 | 115 | 10 | 0 | HD,HR | Report |
| #39 | | 14,892,155 | 98.91% | Drew | 787 | 542&nbsp&nbsp/ 9 / 0 | 120 | 5 | 0 | HD,HR | Report |
| #40 | | 14,891,199 | 99.03% | Myjowski | 787 | 543&nbsp&nbsp/ 8 / 0 | 120 | 5 | 0 | HD,HR | Report |
| #41 | | 14,890,050 | 98.79% | Mefiu | 787 | 541&nbsp&nbsp/ 10 / 0 | 116 | 9 | 0 | HD,HR | Report |
| #42 | | 14,885,444 | 99.03% | Karubona-ra | 787 | 543&nbsp&nbsp/ 8 / 0 | 118 | 7 | 0 | HD,HR | Report |
| #43 | | 14,884,515 | 98.91% | TaNaBaTa | 786 | 542&nbsp&nbsp/ 9 / 0 | 119 | 6 | 0 | DT | Report |
| #44 | | 14,884,355 | 99.03% | AdveNt | 787 | 543&nbsp&nbsp/ 8 / 0 | 117 | 8 | 0 | HD,HR | Report |
| #45 | | 14,882,617 | 98.91% | hopperhtkn | 787 | 542&nbsp&nbsp/ 9 / 0 | 117 | 8 | 0 | HD,HR | Report |
| #46 | | 14,869,589 | 98.43% | Celis | 787 | 538&nbsp&nbsp/ 13 / 0 | 113 | 12 | 0 | HD,HR | Report |
| #47 | | 14,867,708 | 98.67% | ObviousBBQ | 787 | 540&nbsp&nbsp/ 11 / 0 | 118 | 7 | 0 | HD,HR | Report |
| #48 | | 14,861,036 | 98.67% | SwENeMbO | 787 | 540&nbsp&nbsp/ 11 / 0 | 116 | 9 | 0 | HD,HR | Report |
| #49 | | 14,858,280 | 98.31% | Supi | 787 | 537&nbsp&nbsp/ 14 / 0 | 112 | 13 | 0 | HD,HR | Report |
| #50 | | 14,856,526 | 98.91% | sasuke2k3 | 787 | 542&nbsp&nbsp/ 9 / 0 | 116 | 9 | 0 | HD,HR | Report |