Beatmap Listing » Nana Takahashi - Grip & Break down !!
Artist:
Nana Takahashi
Circle Size:

Approach Rate:

Title:
Grip & Break down !!
HP Drain:

Star Difficulty:

(2.01)
Creator:
cyborg
Accuracy:

Length:
2:38 (1:35 drain)
Source:
SOUND HOLIC
Genre:
Video Game (English)
BPM:
160
Tags:
touhou -kurenai- un owen was her flandre
User Rating:
Success Rate:
Points of Failure:


(graph is accumulative, based on % at fail/retry)

46.7% (36215 of 77556 plays)

Submitted:
Ranked:
Jan 16, 2010
Jan 29, 2010
Rating Spread:

Favourited 96 times in total

Users that love this map: Kenotai, hsbinh1412, MLGnom, Jonkku, ice-creamz, UtsukimiJerry, KamiDora, GFRikku, bnightmare, karm, buruberi, StiLe[ccu], Foliage, Dizzy222, Manyorcas, Asenath, luna69, mikuasd, etaF, yoshi9429 and many more!
Options:
Modding / Discussion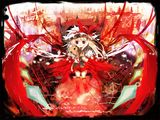 7th map.
Original Song : U.N. Owen was Her?
kkflandre is in the lead! ()
Score
1,277,853 (100.00%)
Max Combo
319
300 / 100 / 50
148 / 0 / 0
Misses
0
Geki (Elite Beat!)
49
Katu (Beat!)
0
Mods
HD,HR,DT,FL
Top 50 Scoreboard
| | Rank | Score | Accuracy | Player | Max Combo | 300 / 100 / 50 | Geki | Katu | Misses | Mods | |
| --- | --- | --- | --- | --- | --- | --- | --- | --- | --- | --- | --- |
| #1 | | 1,277,853 | 100.00% | kkflandre | 319 | 148&nbsp&nbsp/ 0 / 0 | 49 | 0 | 0 | HD,HR,DT,FL | Report |
| #2 | | 1,211,359 | 100.00% | Frandre | 319 | 148&nbsp&nbsp/ 0 / 0 | 49 | 0 | 0 | HR,DT,FL | Report |
| #3 | | 1,210,259 | 100.00% | sirjuyt | 319 | 148&nbsp&nbsp/ 0 / 0 | 49 | 0 | 0 | HR,DT,FL | Report |
| #4 | | 1,196,293 | 99.10% | Arche | 319 | 146&nbsp&nbsp/ 2 / 0 | 47 | 2 | 0 | HR,DT,FL | Report |
| #5 | | 1,183,653 | 98.65% | Suwako | 319 | 145&nbsp&nbsp/ 3 / 0 | 46 | 3 | 0 | HR,DT,FL | Report |
| #6 | | 1,176,625 | 97.30% | Rullusti | 319 | 142&nbsp&nbsp/ 6 / 0 | 44 | 5 | 0 | HR,DT,FL | Report |
| #7 | | 1,153,629 | 100.00% | rorineko | 319 | 148&nbsp&nbsp/ 0 / 0 | 49 | 0 | 0 | HD,HR,NC,SD | Report |
| #8 | | 1,150,129 | 100.00% | N M R | 319 | 148&nbsp&nbsp/ 0 / 0 | 49 | 0 | 0 | HD,HR,DT | Report |
| #9 | | 1,150,029 | 100.00% | Jugem | 319 | 148&nbsp&nbsp/ 0 / 0 | 49 | 0 | 0 | HD,HR,DT | Report |
| #10 | | 1,148,829 | 100.00% | Aikyuu-Chan | 319 | 148&nbsp&nbsp/ 0 / 0 | 49 | 0 | 0 | HD,HR,NC | Report |
| #11 | | 1,147,729 | 100.00% | Yozol | 319 | 148&nbsp&nbsp/ 0 / 0 | 49 | 0 | 0 | HD,HR,DT | Report |
| #12 | | 1,147,629 | 100.00% | - SS or Quit - | 319 | 148&nbsp&nbsp/ 0 / 0 | 49 | 0 | 0 | HD,HR,DT | Report |
| #13 | | 1,146,529 | 100.00% | WubWoofWolf | 319 | 148&nbsp&nbsp/ 0 / 0 | 49 | 0 | 0 | HD,HR,DT | Report |
| #14 | | 1,144,547 | 99.55% | ILOVEMARISA | 319 | 147&nbsp&nbsp/ 1 / 0 | 48 | 1 | 0 | HD,HR,DT,SD | Report |
| #15 | | 1,144,131 | 99.10% | ratstar | 319 | 146&nbsp&nbsp/ 2 / 0 | 47 | 2 | 0 | HD,HR,DT | Report |
| #16 | | 1,143,139 | 99.10% | MyDraw | 319 | 146&nbsp&nbsp/ 2 / 0 | 48 | 1 | 0 | HD,HR,NC | Report |
| #17 | | 1,140,667 | 99.55% | EastRabbit | 319 | 147&nbsp&nbsp/ 1 / 0 | 48 | 1 | 0 | HD,HR,DT | Report |
| #18 | | 1,140,465 | 99.10% | YMDx | 319 | 146&nbsp&nbsp/ 2 / 0 | 47 | 2 | 0 | HD,HR,DT | Report |
| #19 | | 1,138,971 | 99.10% | hzGfa | 319 | 146&nbsp&nbsp/ 2 / 0 | 47 | 2 | 0 | HD,HR,DT | Report |
| #20 | | 1,137,556 | 99.55% | YXT | 319 | 147&nbsp&nbsp/ 1 / 0 | 48 | 1 | 0 | HD,HR,DT | Report |
| #21 | | 1,137,485 | 98.65% | Micia | 319 | 145&nbsp&nbsp/ 3 / 0 | 46 | 3 | 0 | HD,HR,DT | Report |
| #22 | | 1,136,789 | 99.55% | Jin Kun | 318 | 147&nbsp&nbsp/ 1 / 0 | 48 | 1 | 0 | HD,HR,DT | Report |
| #23 | | 1,136,617 | 99.55% | shaneoyo | 318 | 147&nbsp&nbsp/ 1 / 0 | 48 | 1 | 0 | HD,HR,DT | Report |
| #24 | | 1,133,379 | 98.20% | zeroyen_ver3 | 319 | 144&nbsp&nbsp/ 4 / 0 | 45 | 4 | 0 | HD,HR,DT | Report |
| #25 | | 1,132,288 | 99.10% | s33003030 | 319 | 146&nbsp&nbsp/ 2 / 0 | 47 | 2 | 0 | HD,HR,DT | Report |
| #26 | | 1,129,459 | 98.65% | bunjigen | 319 | 145&nbsp&nbsp/ 3 / 0 | 46 | 3 | 0 | HD,HR,DT | Report |
| #27 | | 1,126,602 | 96.85% | regyu3 | 319 | 141&nbsp&nbsp/ 7 / 0 | 46 | 3 | 0 | HD,HR,DT | Report |
| #28 | | 1,125,809 | 98.65% | Enrac Scarlet | 319 | 145&nbsp&nbsp/ 3 / 0 | 46 | 3 | 0 | HD,HR,NC | Report |
| #29 | | 1,125,350 | 98.54% | Dxtory- | 319 | 145&nbsp&nbsp/ 2 / 1 | 46 | 2 | 0 | HD,HR,DT | Report |
| #30 | | 1,115,349 | 97.75% | Dammyself | 319 | 143&nbsp&nbsp/ 5 / 0 | 45 | 4 | 0 | HD,HR,DT | Report |
| #31 | | 1,112,981 | 96.40% | abs6808 | 319 | 140&nbsp&nbsp/ 8 / 0 | 43 | 6 | 0 | HD,HR,DT | Report |
| #32 | | 1,112,239 | 97.18% | style0517 | 319 | 142&nbsp&nbsp/ 5 / 1 | 45 | 3 | 0 | HD,HR,DT | Report |
| #33 | | 1,111,546 | 95.50% | NaTaRiA | 318 | 138&nbsp&nbsp/ 10 / 0 | 40 | 9 | 0 | HD,HR,DT | Report |
| #34 | | 1,106,383 | 97.30% | Rio- | 319 | 142&nbsp&nbsp/ 6 / 0 | 44 | 5 | 0 | HD,HR,DT | Report |
| #35 | | 1,103,922 | 97.30% | pilimalan | 319 | 142&nbsp&nbsp/ 6 / 0 | 43 | 6 | 0 | HD,HR,DT | Report |
| #36 | | 1,103,400 | 97.75% | Tenpar | 319 | 143&nbsp&nbsp/ 5 / 0 | 45 | 4 | 0 | HD,HR,DT | Report |
| #37 | | 1,103,177 | 95.95% | kuronekorad | 319 | 139&nbsp&nbsp/ 9 / 0 | 40 | 9 | 0 | HD,HR,DT | Report |
| #38 | | 1,099,500 | 96.85% | TouhouGirl666 | 319 | 141&nbsp&nbsp/ 7 / 0 | 43 | 6 | 0 | HD,HR,DT | Report |
| #39 | | 1,095,277 | 97.18% | Zuza ScReW | 317 | 142&nbsp&nbsp/ 5 / 1 | 43 | 5 | 0 | HD,HR,DT | Report |
| #40 | | 1,092,723 | 95.38% | WindowXP | 319 | 138&nbsp&nbsp/ 9 / 1 | 41 | 7 | 0 | HD,HR,DT,SD | Report |
| #41 | | 1,092,625 | 95.95% | c10 | 319 | 139&nbsp&nbsp/ 9 / 0 | 43 | 6 | 0 | HD,HR,DT | Report |
| #42 | | 1,089,992 | 100.00% | y0ny0n | 319 | 148&nbsp&nbsp/ 0 / 0 | 49 | 0 | 0 | HR,DT | Report |
| #43 | | 1,087,492 | 100.00% | ReimuSS | 319 | 148&nbsp&nbsp/ 0 / 0 | 49 | 0 | 0 | HR,DT | Report |
| #44 | | 1,086,492 | 100.00% | Derfas13 | 319 | 148&nbsp&nbsp/ 0 / 0 | 49 | 0 | 0 | HR,DT | Report |
| #45 | | 1,086,492 | 100.00% | ken710 | 319 | 148&nbsp&nbsp/ 0 / 0 | 49 | 0 | 0 | HR,FL | Report |
| #46 | | 1,086,392 | 100.00% | Shiina-Mafuyu | 319 | 148&nbsp&nbsp/ 0 / 0 | 49 | 0 | 0 | HR,DT | Report |
| #47 | | 1,086,392 | 100.00% | Synaesthesia | 319 | 148&nbsp&nbsp/ 0 / 0 | 49 | 0 | 0 | HR,FL | Report |
| #48 | | 1,086,292 | 100.00% | Sticky-sama | 319 | 148&nbsp&nbsp/ 0 / 0 | 49 | 0 | 0 | HR,DT | Report |
| #49 | | 1,085,292 | 100.00% | HenBurgaaa | 319 | 148&nbsp&nbsp/ 0 / 0 | 49 | 0 | 0 | HR,DT | Report |
| #50 | | 1,085,192 | 100.00% | suraimu_su_ | 319 | 148&nbsp&nbsp/ 0 / 0 | 49 | 0 | 0 | HR,DT | Report |