Beatmap Listing » Itou Shizuka - Honjitsu Mankai Watashi iro! Hina ver.
Artist:
Itou Shizuka
Circle Size:

Approach Rate:

Title:
Honjitsu Mankai Watashi iro! Hina ver.
HP Drain:

Star Difficulty:

(4.73)
Creator:
S i R i R u
Accuracy:

Length:
3:11 (2:37 drain)
Source:
Genre:
Anime (Japanese)
BPM:
173
Tags:
hayate no gotoku 2nd ed theme anime j-pop orioncomet
User Rating:
Success Rate:
Points of Failure:


(graph is accumulative, based on % at fail/retry)

14.8% (13430 of 90555 plays)

Submitted:
Ranked:
Sep 6, 2009
Oct 31, 2009
Rating Spread:

Favourited 109 times in total

Users that love this map: jmaeshawn, kioukiou, WyndII, dmjsgb, LurkingDeath, JapaneseAngel, heartnetkung, Dartmir, aesopl19193, MapleLeaf, Annime, Kotomi-chan, knifeget, SteampunkWillie, kittiyapor, sm000001, Glamurio, Longbow, chzuqi, MeltedPoo and many more!
Options:
Modding / Discussion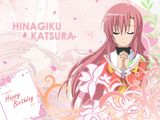 Honjitsu mankai watashi iro ! Katsura Hinagiku Ver.
[: Detail:]
-
Custom Skin
-
Story Board
-
Lighting
Progress
Normal :

Finished (MOD Request)


S i R i R u's :

Finished (MOD Request)


Orion's :

Finished (MOD Request)


miccoli's :

Finished (MOD Request)


taka's :

Finished (MOD Request)
LAST UPLOAD

Change miccoli, Norma, taka's Diffl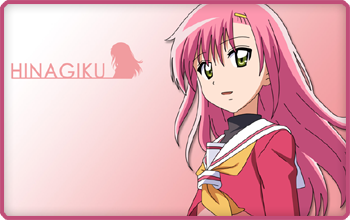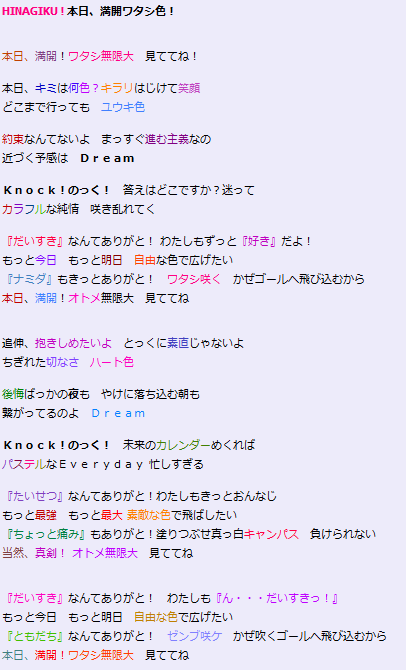 ★☆~~~☆★~~~☆★~~~☆★~~~☆★~~~☆★~~~☆★
Participant

TH

JP

JP
You can
MOD
in
Thai

,

English

and

Japanese
azuraer is in the lead! ()
Score
17,122,042 (99.56%)
Max Combo
758
300 / 100 / 50
599 / 4 / 0
Misses
0
Geki (Elite Beat!)
101
Katu (Beat!)
4
Mods
HD,FL
Top 50 Scoreboard
| | Rank | Score | Accuracy | Player | Max Combo | 300 / 100 / 50 | Geki | Katu | Misses | Mods | |
| --- | --- | --- | --- | --- | --- | --- | --- | --- | --- | --- | --- |
| #1 | | 17,122,042 | 99.56% | azuraer | 758 | 599&nbsp&nbsp/ 4 / 0 | 101 | 4 | 0 | HD,FL | Report |
| #2 | | 17,001,615 | 98.67% | bro_gamer72 | 757 | 591&nbsp&nbsp/ 12 / 0 | 95 | 10 | 0 | HD,DT | Report |
| #3 | | 16,731,981 | 97.24% | Arnold24x24 | 758 | 578&nbsp&nbsp/ 25 / 0 | 92 | 13 | 0 | HD,DT | Report |
| #4 | | 16,248,199 | 95.25% | Hundur | 758 | 560&nbsp&nbsp/ 43 / 0 | 84 | 21 | 0 | HD,DT | Report |
| #5 | | 15,926,730 | 98.20% | [ DANIEZ ] | 758 | 587&nbsp&nbsp/ 15 / 1 | 95 | 9 | 0 | HD,HR | Report |
| #6 | | 15,770,812 | 97.13% | Tetla | 758 | 577&nbsp&nbsp/ 26 / 0 | 89 | 16 | 0 | HD,HR | Report |
| #7 | | 15,673,428 | 98.67% | LemonWater | 751 | 592&nbsp&nbsp/ 9 / 0 | 98 | 6 | 2 | FL | Report |
| #8 | | 15,646,235 | 96.02% | tit | 758 | 567&nbsp&nbsp/ 36 / 0 | 79 | 26 | 0 | HD,HR | Report |
| #9 | | 15,590,890 | 92.68% | Marie Rose | 758 | 537&nbsp&nbsp/ 65 / 1 | 78 | 26 | 0 | HD,DT | Report |
| #10 | | 15,556,439 | 93.20% | Informous | 754 | 542&nbsp&nbsp/ 60 / 0 | 75 | 29 | 1 | HD,DT | Report |
| #11 | | 15,519,626 | 95.91% | Urza Planeis | 758 | 566&nbsp&nbsp/ 37 / 0 | 88 | 17 | 0 | HD,HR | Report |
| #12 | | 15,497,584 | 96.43% | Meltina | 758 | 571&nbsp&nbsp/ 31 / 1 | 85 | 19 | 0 | DT | Report |
| #13 | | 15,432,605 | 95.80% | BDDav | 757 | 565&nbsp&nbsp/ 38 / 0 | 84 | 21 | 0 | DT | Report |
| #14 | | 15,407,057 | 100.00% | SiLviA | 758 | 603&nbsp&nbsp/ 0 / 0 | 105 | 0 | 0 | HD | Report |
| #15 | | 15,402,117 | 95.58% | hard to freeze | 757 | 563&nbsp&nbsp/ 40 / 0 | 80 | 25 | 0 | HD,HR | Report |
| #16 | | 15,399,583 | 95.77% | Bubba | 758 | 565&nbsp&nbsp/ 37 / 1 | 85 | 19 | 0 | DT | Report |
| #17 | | 15,395,557 | 100.00% | thelewa | 758 | 603&nbsp&nbsp/ 0 / 0 | 105 | 0 | 0 | HD | Report |
| #18 | | 15,378,583 | 99.78% | Darksonic | 758 | 601&nbsp&nbsp/ 2 / 0 | 103 | 2 | 0 | HD | Report |
| #19 | | 15,357,008 | 99.78% | Roro Rosset | 758 | 601&nbsp&nbsp/ 2 / 0 | 103 | 2 | 0 | HD | Report |
| #20 | | 15,350,053 | 93.70% | Death | 749 | 547&nbsp&nbsp/ 54 / 0 | 83 | 21 | 2 | HD,DT | Report |
| #21 | | 15,307,108 | 99.56% | vMAYUYUv | 758 | 599&nbsp&nbsp/ 4 / 0 | 103 | 2 | 0 | HD | Report |
| #22 | | 15,297,829 | 99.23% | Supy | 758 | 596&nbsp&nbsp/ 7 / 0 | 99 | 6 | 0 | HD | Report |
| #23 | | 15,283,272 | 99.23% | Rorry | 758 | 596&nbsp&nbsp/ 7 / 0 | 98 | 7 | 0 | HD | Report |
| #24 | | 15,280,830 | 94.86% | Synchrostar | 758 | 558&nbsp&nbsp/ 39 / 6 | 79 | 25 | 0 | HD,HR | Report |
| #25 | | 15,276,548 | 99.34% | Reisen Udongein | 758 | 597&nbsp&nbsp/ 6 / 0 | 99 | 6 | 0 | HD | Report |
| #26 | | 15,258,451 | 99.45% | 0203okaT | 758 | 598&nbsp&nbsp/ 5 / 0 | 101 | 4 | 0 | HD | Report |
| #27 | | 15,257,388 | 99.12% | 5231_Kinoko | 758 | 595&nbsp&nbsp/ 8 / 0 | 97 | 8 | 0 | HD | Report |
| #28 | | 15,253,245 | 99.34% | little Agile | 758 | 597&nbsp&nbsp/ 6 / 0 | 100 | 5 | 0 | HD | Report |
| #29 | | 15,238,143 | 99.06% | Maxe191 | 758 | 595&nbsp&nbsp/ 6 / 2 | 102 | 2 | 0 | HD | Report |
| #30 | | 15,237,120 | 99.12% | Zadkiel | 758 | 595&nbsp&nbsp/ 8 / 0 | 102 | 3 | 0 | HD | Report |
| #31 | | 15,219,505 | 98.78% | tfg50 | 758 | 592&nbsp&nbsp/ 11 / 0 | 97 | 8 | 0 | HD | Report |
| #32 | | 15,145,618 | 98.65% | Vapor | 758 | 591&nbsp&nbsp/ 11 / 1 | 95 | 9 | 0 | HD | Report |
| #33 | | 15,129,747 | 98.89% | Vendemmia | 758 | 593&nbsp&nbsp/ 10 / 0 | 98 | 7 | 0 | HD | Report |
| #34 | | 15,126,353 | 98.56% | Nitro | 758 | 590&nbsp&nbsp/ 13 / 0 | 97 | 8 | 0 | HD | Report |
| #35 | | 15,096,149 | 93.89% | Kynan | 758 | 548&nbsp&nbsp/ 54 / 1 | 78 | 26 | 0 | DT | Report |
| #36 | | 15,087,327 | 97.98% | Koller | 758 | 586&nbsp&nbsp/ 12 / 5 | 97 | 7 | 0 | HD | Report |
| #37 | | 15,082,386 | 98.42% | dong | 758 | 589&nbsp&nbsp/ 13 / 1 | 97 | 7 | 0 | HD | Report |
| #38 | | 15,052,537 | 97.90% | Id_Beat | 758 | 584&nbsp&nbsp/ 19 / 0 | 92 | 13 | 0 | HD,SD | Report |
| #39 | | 15,049,842 | 98.20% | SwENeMbO | 758 | 588&nbsp&nbsp/ 10 / 5 | 96 | 7 | 0 | HD | Report |
| #40 | | 15,036,019 | 89.19% | Chanki | 757 | 507&nbsp&nbsp/ 89 / 7 | 67 | 35 | 0 | HD,DT | Report |
| #41 | | 15,005,349 | 92.59% | Allas | 758 | 536&nbsp&nbsp/ 67 / 0 | 73 | 32 | 0 | HD,HR | Report |
| #42 | | 14,996,237 | 94.86% | Henry- | 750 | 558&nbsp&nbsp/ 41 / 2 | 79 | 23 | 2 | DT | Report |
| #43 | | 14,992,798 | 97.68% | Shalina | 758 | 582&nbsp&nbsp/ 21 / 0 | 90 | 15 | 0 | HD | Report |
| #44 | | 14,977,681 | 93.59% | Delis | 758 | 546&nbsp&nbsp/ 53 / 4 | 79 | 24 | 0 | DT | Report |
| #45 | | 14,960,968 | 97.46% | bandofponies | 758 | 580&nbsp&nbsp/ 23 / 0 | 94 | 11 | 0 | HD | Report |
| #46 | | 14,957,655 | 97.68% | TMKoji | 758 | 582&nbsp&nbsp/ 21 / 0 | 90 | 15 | 0 | HD | Report |
| #47 | | 14,955,093 | 92.70% | Sonoda Umi | 758 | 538&nbsp&nbsp/ 61 / 4 | 67 | 37 | 0 | HD,HR | Report |
| #48 | | 14,926,152 | 93.12% | My Aim Trash | 758 | 542&nbsp&nbsp/ 56 / 5 | 84 | 19 | 0 | DT | Report |
| #49 | | 14,892,910 | 97.35% | HiddenSensei | 758 | 579&nbsp&nbsp/ 24 / 0 | 92 | 13 | 0 | HD | Report |
| #50 | | 14,881,586 | 93.56% | FunNi | 758 | 545&nbsp&nbsp/ 57 / 1 | 76 | 28 | 0 | DT | Report |