Beatmap Listing » Nico Nico Douga - Ryuusei Musume
Artist:
Nico Nico Douga
Circle Size:

Approach Rate:

Title:
Ryuusei Musume
HP Drain:

Star Difficulty:

(3.64)
Creator:
ignorethis
Accuracy:

Length:
4:59 (4:19 drain)
Source:
Nico Nico Douga
Genre:
Novelty (Instrumental)
BPM:
185
Tags:
nico nico douga ryuusei
User Rating:
Success Rate:
Points of Failure:


(graph is accumulative, based on % at fail/retry)

14.7% (21259 of 145103 plays)

Submitted:
Ranked:
Jul 31, 2009
Oct 25, 2009
Rating Spread:

Favourited 87 times in total

Users that love this map: Tailikku, CHAS, simplistiC, Vils, sunrecreate, Reigan, sp33chy, alieokiro, Cardboardboxcar, M_Perdre, Ariasign, Greenpeace, Solaris730, GXSH, jh990803, jjingkk, First_Kiss, Nico Nico Douga, royzicy, Nezucho and many more!
Options:
Modding / Discussion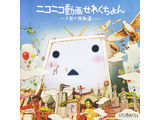 [Note]If you downloaded this map before Aug 29th, please redownload the whole map. I added a BG for it.
Woo, took me three days to finish this map.
Timing check needed.
I would like to give thanks to the following people:
0)NicoVideo for providing this awesome song
1)kiou2 for correct timing this song >A<
2)The following people for providing BG(in fact, it's just me stealing these BG xD)
DJPop/kingcobra52/james039/kiou2/osuplayer111/Ex Boy/enterer
3)modding: Hanyuu/Gabi/happy30/etc.
- Hitsounds fixed.
- Beginning problem fixed.
- Happy30's dif added.
- Larto's mod implemented.
WubWoofWolf is in the lead! ()
Score
43,796,551 (98.59%)
Max Combo
1481
300 / 100 / 50
845 / 17 / 1
Misses
0
Geki (Elite Beat!)
101
Katu (Beat!)
9
Mods
HD,NC
Top 50 Scoreboard
| | Rank | Score | Accuracy | Player | Max Combo | 300 / 100 / 50 | Geki | Katu | Misses | Mods | |
| --- | --- | --- | --- | --- | --- | --- | --- | --- | --- | --- | --- |
| #1 | | 43,796,551 | 98.59% | WubWoofWolf | 1481 | 845&nbsp&nbsp/ 17 / 1 | 101 | 9 | 0 | HD,NC | Report |
| #2 | | 41,781,832 | 99.61% | DO96CH | 1481 | 858&nbsp&nbsp/ 5 / 0 | 106 | 5 | 0 | HD,HR | Report |
| #3 | | 41,696,063 | 99.30% | Darksonic | 1481 | 854&nbsp&nbsp/ 9 / 0 | 102 | 9 | 0 | HD,HR | Report |
| #4 | | 41,486,688 | 99.07% | Sayapis | 1481 | 851&nbsp&nbsp/ 12 / 0 | 101 | 10 | 0 | HD,HR | Report |
| #5 | | 41,439,521 | 98.76% | GreyWarrior | 1481 | 847&nbsp&nbsp/ 16 / 0 | 96 | 15 | 0 | HD,HR | Report |
| #6 | | 41,371,081 | 98.76% | Aika S | 1481 | 847&nbsp&nbsp/ 16 / 0 | 100 | 11 | 0 | HD,HR | Report |
| #7 | | 41,275,027 | 97.39% | Puccho | 1480 | 830&nbsp&nbsp/ 31 / 1 | 93 | 16 | 1 | HD,HR | Report |
| #8 | | 41,103,523 | 97.06% | xasuma | 1481 | 825&nbsp&nbsp/ 38 / 0 | 90 | 21 | 0 | HD,HR | Report |
| #9 | | 41,017,932 | 98.44% | XII | 1481 | 843&nbsp&nbsp/ 19 / 1 | 97 | 13 | 0 | DT | Report |
| #10 | | 40,818,276 | 96.52% | N E K O | 1481 | 818&nbsp&nbsp/ 45 / 0 | 79 | 32 | 0 | HD,HR | Report |
| #11 | | 40,743,134 | 97.43% | Black Sheep | 1481 | 830&nbsp&nbsp/ 32 / 1 | 89 | 21 | 0 | DT | Report |
| #12 | | 40,679,833 | 95.98% | nicogame14 | 1481 | 812&nbsp&nbsp/ 47 / 4 | 82 | 27 | 0 | HD,HR | Report |
| #13 | | 40,391,835 | 96.33% | Doomsday | 1481 | 816&nbsp&nbsp/ 45 / 2 | 88 | 21 | 0 | DT | Report |
| #14 | | 40,363,113 | 97.20% | _35 | 1477 | 828&nbsp&nbsp/ 31 / 3 | 86 | 22 | 1 | HD,HR | Report |
| #15 | | 40,354,930 | 95.91% | sumomo EX | 1481 | 811&nbsp&nbsp/ 48 / 4 | 86 | 21 | 0 | HD,HR | Report |
| #16 | | 40,140,470 | 96.23% | [Akita-Neru] | 1481 | 815&nbsp&nbsp/ 45 / 3 | 79 | 30 | 0 | HD,HR | Report |
| #17 | | 40,120,455 | 94.90% | Ansu233 | 1481 | 797&nbsp&nbsp/ 66 / 0 | 78 | 33 | 0 | HD,HR | Report |
| #18 | | 39,998,631 | 94.17% | Question Mark | 1480 | 789&nbsp&nbsp/ 68 / 6 | 68 | 40 | 0 | HD,HR | Report |
| #19 | | 39,852,360 | 94.48% | Remon_Coppola | 1481 | 792&nbsp&nbsp/ 69 / 2 | 74 | 35 | 0 | HD,HR | Report |
| #20 | | 39,684,067 | 94.59% | blazinangel | 1477 | 794&nbsp&nbsp/ 66 / 2 | 72 | 36 | 1 | HD,HR | Report |
| #21 | | 39,550,400 | 100.00% | Yuly | 1481 | 863&nbsp&nbsp/ 0 / 0 | 111 | 0 | 0 | HD | Report |
| #22 | | 39,507,376 | 99.77% | Id_Beat | 1481 | 860&nbsp&nbsp/ 3 / 0 | 108 | 3 | 0 | HD,SD | Report |
| #23 | | 39,483,190 | 99.85% | Sure | 1481 | 861&nbsp&nbsp/ 2 / 0 | 109 | 2 | 0 | HD | Report |
| #24 | | 39,479,595 | 92.53% | Niz | 1481 | 769&nbsp&nbsp/ 83 / 11 | 67 | 38 | 0 | DT | Report |
| #25 | | 39,438,028 | 99.54% | Nakano- | 1481 | 857&nbsp&nbsp/ 6 / 0 | 107 | 4 | 0 | HD | Report |
| #26 | | 39,416,631 | 99.38% | noraRcat | 1481 | 855&nbsp&nbsp/ 8 / 0 | 106 | 5 | 0 | HD | Report |
| #27 | | 39,408,912 | 99.54% | Supy | 1481 | 857&nbsp&nbsp/ 6 / 0 | 106 | 5 | 0 | HD | Report |
| #28 | | 39,315,088 | 99.07% | martono | 1481 | 851&nbsp&nbsp/ 12 / 0 | 105 | 6 | 0 | HD | Report |
| #29 | | 39,287,946 | 99.61% | Ookura Risona | 1481 | 858&nbsp&nbsp/ 5 / 0 | 107 | 4 | 0 | HD | Report |
| #30 | | 39,254,060 | 99.38% | ShokugonoOyatsu | 1481 | 855&nbsp&nbsp/ 8 / 0 | 105 | 6 | 0 | HD | Report |
| #31 | | 39,245,075 | 98.69% | Windham | 1481 | 846&nbsp&nbsp/ 17 / 0 | 99 | 12 | 0 | HD | Report |
| #32 | | 39,229,282 | 99.00% | Midasmens | 1481 | 850&nbsp&nbsp/ 13 / 0 | 104 | 7 | 0 | HD | Report |
| #33 | | 39,224,299 | 98.76% | KavaN | 1481 | 847&nbsp&nbsp/ 16 / 0 | 101 | 10 | 0 | HD | Report |
| #34 | | 39,213,907 | 99.03% | Elily | 1481 | 851&nbsp&nbsp/ 10 / 2 | 104 | 6 | 0 | HD | Report |
| #35 | | 39,202,632 | 99.30% | BinJip | 1481 | 854&nbsp&nbsp/ 9 / 0 | 104 | 7 | 0 | HD | Report |
| #36 | | 39,190,098 | 99.07% | Last Remote | 1481 | 851&nbsp&nbsp/ 12 / 0 | 101 | 10 | 0 | HD | Report |
| #37 | | 39,174,468 | 98.98% | dzh4bftks | 1481 | 850&nbsp&nbsp/ 12 / 1 | 102 | 8 | 0 | HD | Report |
| #38 | | 39,172,390 | 98.84% | pocodude | 1481 | 848&nbsp&nbsp/ 15 / 0 | 98 | 13 | 0 | HD | Report |
| #39 | | 39,164,676 | 99.07% | T o y | 1481 | 851&nbsp&nbsp/ 12 / 0 | 103 | 8 | 0 | HD | Report |
| #40 | | 39,160,741 | 98.92% | Rorry | 1481 | 849&nbsp&nbsp/ 14 / 0 | 98 | 13 | 0 | HD | Report |
| #41 | | 39,144,214 | 98.88% | CaarolaineeA | 1481 | 849&nbsp&nbsp/ 12 / 2 | 102 | 8 | 0 | HD | Report |
| #42 | | 39,135,774 | 98.69% | _reol | 1481 | 846&nbsp&nbsp/ 17 / 0 | 98 | 13 | 0 | HD | Report |
| #43 | | 39,103,801 | 98.76% | Gyzarus | 1481 | 847&nbsp&nbsp/ 16 / 0 | 100 | 11 | 0 | HD | Report |
| #44 | | 39,091,249 | 98.38% | Mofu kun | 1481 | 842&nbsp&nbsp/ 21 / 0 | 97 | 14 | 0 | HD | Report |
| #45 | | 39,090,728 | 98.98% | awell | 1481 | 850&nbsp&nbsp/ 12 / 1 | 101 | 9 | 0 | HD | Report |
| #46 | | 39,052,642 | 98.82% | cc5838p | 1481 | 848&nbsp&nbsp/ 14 / 1 | 98 | 12 | 0 | HD | Report |
| #47 | | 39,020,872 | 98.98% | LightoHK | 1481 | 850&nbsp&nbsp/ 12 / 1 | 102 | 8 | 0 | HD | Report |
| #48 | | 39,006,741 | 98.49% | Coppola | 1481 | 844&nbsp&nbsp/ 17 / 2 | 96 | 13 | 0 | HD | Report |
| #49 | | 38,961,966 | 92.02% | FrOstOfWinTer | 1480 | 760&nbsp&nbsp/ 102 / 1 | 54 | 56 | 0 | HD,HR | Report |
| #50 | | 38,930,826 | 98.40% | Mashiro Yuki | 1481 | 843&nbsp&nbsp/ 17 / 3 | 99 | 10 | 0 | HD | Report |