Artist:
Last Note.
Circle Size:

Approach Rate:

Title:
Caramel Heaven
HP Drain:

Star Difficulty:

(3.34)
Creator:
Snepif
Accuracy:

Length:
3:49 (3:33 drain)
Source:
Genre:
Novelty (Japanese)
BPM:
194
Tags:
megpoid gumi vocaloid 3 kyarameru heavun hea vun vocarock collection nyquill winber1
User Rating:
Success Rate:
Points of Failure:


(graph is accumulative, based on % at fail/retry)

29.7% (375549 of 1265959 plays)

Submitted:
Ranked:
Apr 25, 2013
Jul 1, 2013
Rating Spread:

Favourited 1815 times in total

Users that love this map: BurnElite, Dangaard, Distroyer, simsda, zwsr, Jetzu, Mikethefox, vini9204, Punishment, DarkE, Centribo, iys, Gravified, micosino19, alarm1234, Bruck8, FakeNem, don008, RayathLP, Shot4U and many more!
Options:
Modding / Discussion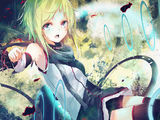 KYARAMERU HEAVUNNNNN!!
Heaven:
Hardest diff, by me.
Nyquill's Insane:
by Nyquill
Hard:
by me
W1's normal:
by Winber1
Easy:
by me
SB by me, simple but fun c:
Thanks for the guests guys o/
Jeby is in the lead! ()
Score
20,617,934 (100.00%)
Max Combo
1223
300 / 100 / 50
588 / 0 / 0
Misses
0
Geki (Elite Beat!)
135
Katu (Beat!)
0
Mods
HD,DT
Top 50 Scoreboard
| | Rank | Score | Accuracy | Player | Max Combo | 300 / 100 / 50 | Geki | Katu | Misses | Mods | |
| --- | --- | --- | --- | --- | --- | --- | --- | --- | --- | --- | --- |
| #1 | | 20,617,934 | 100.00% | Jeby | 1223 | 588&nbsp&nbsp/ 0 / 0 | 135 | 0 | 0 | HD,DT | Report |
| #2 | | 20,615,634 | 100.00% | Pain | 1223 | 588&nbsp&nbsp/ 0 / 0 | 135 | 0 | 0 | HD,DT | Report |
| #3 | | 20,614,634 | 100.00% | WubWoofWolf | 1223 | 588&nbsp&nbsp/ 0 / 0 | 135 | 0 | 0 | HD,DT | Report |
| #4 | | 20,612,334 | 100.00% | [ Beatrice ] | 1223 | 588&nbsp&nbsp/ 0 / 0 | 135 | 0 | 0 | HD,DT | Report |
| #5 | | 20,612,334 | 100.00% | Cadye | 1223 | 588&nbsp&nbsp/ 0 / 0 | 135 | 0 | 0 | HD,DT | Report |
| #6 | | 20,611,234 | 100.00% | ffury | 1223 | 588&nbsp&nbsp/ 0 / 0 | 135 | 0 | 0 | HD,DT | Report |
| #7 | | 20,609,834 | 100.00% | Sun1180 | 1223 | 588&nbsp&nbsp/ 0 / 0 | 135 | 0 | 0 | HD,DT | Report |
| #8 | | 20,606,734 | 100.00% | [ Listen ] | 1223 | 588&nbsp&nbsp/ 0 / 0 | 135 | 0 | 0 | HD,NC | Report |
| #9 | | 20,570,110 | 99.89% | Leaf | 1223 | 587&nbsp&nbsp/ 1 / 0 | 134 | 1 | 0 | HD,DT | Report |
| #10 | | 20,559,170 | 99.55% | Crystal- | 1223 | 584&nbsp&nbsp/ 4 / 0 | 131 | 4 | 0 | HD,DT | Report |
| #11 | | 20,554,657 | 99.77% | CSC | 1223 | 586&nbsp&nbsp/ 2 / 0 | 133 | 2 | 0 | HD,DT | Report |
| #12 | | 20,536,074 | 99.66% | katatakatata | 1223 | 585&nbsp&nbsp/ 3 / 0 | 132 | 3 | 0 | HD,DT | Report |
| #13 | | 20,531,970 | 99.77% | Eminence | 1223 | 586&nbsp&nbsp/ 2 / 0 | 133 | 2 | 0 | HD,NC | Report |
| #14 | | 20,530,400 | 99.77% | [ Larc ] | 1223 | 586&nbsp&nbsp/ 2 / 0 | 133 | 2 | 0 | HD,DT | Report |
| #15 | | 20,518,997 | 99.66% | DanZqa | 1223 | 585&nbsp&nbsp/ 3 / 0 | 132 | 3 | 0 | HD,DT | Report |
| #16 | | 20,506,731 | 99.55% | IEatCookies | 1223 | 584&nbsp&nbsp/ 4 / 0 | 131 | 4 | 0 | HD,DT | Report |
| #17 | | 20,498,384 | 99.63% | SkumbagJanzo | 1223 | 585&nbsp&nbsp/ 2 / 1 | 132 | 2 | 0 | HD,DT | Report |
| #18 | | 20,490,537 | 99.43% | 3D Printer | 1222 | 583&nbsp&nbsp/ 5 / 0 | 131 | 4 | 0 | HD,DT | Report |
| #19 | | 20,483,858 | 99.21% | rettora | 1223 | 581&nbsp&nbsp/ 7 / 0 | 129 | 6 | 0 | HD,DT | Report |
| #20 | | 20,472,066 | 99.43% | [Bl4ck] | 1222 | 583&nbsp&nbsp/ 5 / 0 | 130 | 5 | 0 | HD,DT | Report |
| #21 | | 20,469,517 | 99.43% | Neab | 1223 | 583&nbsp&nbsp/ 5 / 0 | 131 | 4 | 0 | HD,DT | Report |
| #22 | | 20,458,539 | 99.55% | edo494 | 1222 | 584&nbsp&nbsp/ 4 / 0 | 131 | 4 | 0 | HD,DT | Report |
| #23 | | 20,457,814 | 99.43% | No01 | 1223 | 583&nbsp&nbsp/ 5 / 0 | 130 | 5 | 0 | HD,DT | Report |
| #24 | | 20,433,501 | 99.29% | whitegun | 1222 | 582&nbsp&nbsp/ 5 / 1 | 130 | 4 | 0 | HD,DT | Report |
| #25 | | 20,430,130 | 99.06% | forever | 1223 | 580&nbsp&nbsp/ 7 / 1 | 128 | 6 | 0 | HD,DT | Report |
| #26 | | 20,425,572 | 98.64% | joe1231234 | 1223 | 576&nbsp&nbsp/ 12 / 0 | 125 | 10 | 0 | HD,DT | Report |
| #27 | | 20,420,459 | 99.32% | ADH98 | 1222 | 582&nbsp&nbsp/ 6 / 0 | 129 | 6 | 0 | HD,DT | Report |
| #28 | | 20,416,303 | 99.21% | dreamless_ | 1223 | 581&nbsp&nbsp/ 7 / 0 | 128 | 7 | 0 | HD,DT | Report |
| #29 | | 20,409,912 | 99.09% | Galedrifter | 1222 | 580&nbsp&nbsp/ 8 / 0 | 128 | 7 | 0 | HD,DT | Report |
| #30 | | 20,407,385 | 99.21% | val0108 | 1223 | 581&nbsp&nbsp/ 7 / 0 | 129 | 6 | 0 | HD,NC | Report |
| #31 | | 20,404,370 | 99.09% | owatan | 1223 | 580&nbsp&nbsp/ 8 / 0 | 127 | 8 | 0 | HD,DT | Report |
| #32 | | 20,393,885 | 99.09% | koreapenguin | 1222 | 580&nbsp&nbsp/ 8 / 0 | 129 | 6 | 0 | HD,DT | Report |
| #33 | | 20,381,678 | 99.18% | Pumbossable | 1221 | 581&nbsp&nbsp/ 6 / 1 | 131 | 3 | 0 | HD,DT | Report |
| #34 | | 20,350,251 | 99.21% | ITwistNipples | 1222 | 581&nbsp&nbsp/ 7 / 0 | 128 | 7 | 0 | HD,NC | Report |
| #35 | | 20,344,456 | 99.09% | HKrecords_ | 1222 | 580&nbsp&nbsp/ 8 / 0 | 127 | 8 | 0 | HD,DT | Report |
| #36 | | 20,339,276 | 99.09% | DjReebot | 1223 | 580&nbsp&nbsp/ 8 / 0 | 128 | 7 | 0 | HD,DT | Report |
| #37 | | 20,334,861 | 99.09% | SapphireGhost | 1223 | 580&nbsp&nbsp/ 8 / 0 | 127 | 8 | 0 | HD,NC,SD | Report |
| #38 | | 20,316,572 | 98.98% | SnowNiNo_ | 1221 | 579&nbsp&nbsp/ 9 / 0 | 127 | 8 | 0 | HD,DT | Report |
| #39 | | 20,289,944 | 98.64% | __Ag | 1222 | 576&nbsp&nbsp/ 12 / 0 | 127 | 8 | 0 | HD,DT | Report |
| #40 | | 20,274,853 | 98.58% | GMD | 1222 | 576&nbsp&nbsp/ 10 / 2 | 123 | 10 | 0 | HD,DT | Report |
| #41 | | 20,273,742 | 98.58% | popipopi | 1221 | 576&nbsp&nbsp/ 10 / 2 | 125 | 9 | 0 | HD,DT | Report |
| #42 | | 20,262,985 | 98.64% | CRISTOPHER | 1223 | 576&nbsp&nbsp/ 12 / 0 | 123 | 12 | 0 | HD,DT | Report |
| #43 | | 20,259,332 | 98.38% | Hentomi | 1222 | 574&nbsp&nbsp/ 13 / 1 | 122 | 12 | 0 | HD,DT | Report |
| #44 | | 20,255,965 | 98.53% | Nyanami | 1223 | 575&nbsp&nbsp/ 13 / 0 | 124 | 11 | 0 | HD,DT | Report |
| #45 | | 20,241,559 | 98.38% | lanxh949912617 | 1222 | 574&nbsp&nbsp/ 13 / 1 | 122 | 12 | 0 | HD,DT | Report |
| #46 | | 20,128,365 | 97.73% | sparcosky | 1223 | 568&nbsp&nbsp/ 20 / 0 | 118 | 17 | 0 | HD,DT | Report |
| #47 | | 19,973,079 | 97.73% | DayBloom | 1220 | 568&nbsp&nbsp/ 20 / 0 | 118 | 17 | 0 | HD,DT | Report |
| #48 | | 19,955,028 | 98.98% | Kyubey | 1206 | 580&nbsp&nbsp/ 6 / 0 | 129 | 6 | 2 | HD,DT | Report |
| #49 | | 19,888,437 | 98.19% | -Yaya- | 1210 | 572&nbsp&nbsp/ 16 / 0 | 121 | 14 | 0 | HD,DT | Report |
| #50 | | 19,792,078 | 98.81% | Small New | 1204 | 578&nbsp&nbsp/ 9 / 0 | 126 | 8 | 1 | HD,DT | Report |