Artist:
nano
Circle Size:

Approach Rate:

Title:
Omoide Kakera
HP Drain:

Star Difficulty:

(5.27)
Creator:
Haya
Accuracy:

Length:
4:10 (3:36 drain)
Source:
Genre:
Rock (English)
BPM:
200
Tags:
sakuya layfon lunarsakuya red_layfon nanoir nicovideo nico nico douga
User Rating:
Success Rate:
Points of Failure:


(graph is accumulative, based on % at fail/retry)

11.3% (104294 of 926934 plays)

Submitted:
Ranked:
Oct 23, 2012
Apr 14, 2013
Rating Spread:

Favourited 843 times in total

Users that love this map: Jesss, KogureKun, Mookae, JRA, kadyome, HoonTa, SkyLight, Dimastr, SleepSub, ohno0761, kikia51, awake, rashka41, k98020102, Kaona, Megiddo, Areks, ncin323, cptnXn, Mikarunoel131 and many more!
Options:
This Beatmap's Thread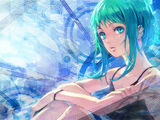 Map

#2

! ヽ(*≧ω≦)ノ

♥

Ranked!!

New MP3! Redownload if you had this map before 02.11.2012 ~

Layfon's Easy
by
Red Layfon
(100%)
Normal
by
Haya
(100%)
Sakuya's Hard
by
LunarSakuya
(100%)
Insane
by
Haya
(100%)
Thanks to the following modders
Thanks to meiikyuu for the Banner! :3
kablaze is in the lead! ()
Score
26,595,586 (100.00%)
Max Combo
1240
300 / 100 / 50
799 / 0 / 0
Misses
0
Geki (Elite Beat!)
143
Katu (Beat!)
0
Mods
HD,HR
Top 50 Scoreboard
| | Rank | Score | Accuracy | Player | Max Combo | 300 / 100 / 50 | Geki | Katu | Misses | Mods | |
| --- | --- | --- | --- | --- | --- | --- | --- | --- | --- | --- | --- |
| #1 | | 26,595,586 | 100.00% | kablaze | 1240 | 799&nbsp&nbsp/ 0 / 0 | 143 | 0 | 0 | HD,HR | Report |
| #2 | | 26,505,701 | 99.25% | jiantz | 1240 | 790&nbsp&nbsp/ 9 / 0 | 137 | 6 | 0 | HD,HR | Report |
| #3 | | 26,505,506 | 99.67% | Recia | 1240 | 795&nbsp&nbsp/ 4 / 0 | 140 | 3 | 0 | HD,HR | Report |
| #4 | | 26,498,170 | 99.58% | Nitro | 1240 | 794&nbsp&nbsp/ 5 / 0 | 138 | 5 | 0 | HD,HR | Report |
| #5 | | 26,478,217 | 99.33% | Mongoose- | 1240 | 791&nbsp&nbsp/ 8 / 0 | 139 | 4 | 0 | HD,HR | Report |
| #6 | | 26,467,878 | 99.67% | Gokuri | 1240 | 795&nbsp&nbsp/ 4 / 0 | 141 | 2 | 0 | HD,HR | Report |
| #7 | | 26,427,420 | 98.83% | Hanatan | 1240 | 785&nbsp&nbsp/ 14 / 0 | 134 | 9 | 0 | HD,HR | Report |
| #8 | | 26,417,975 | 99.17% | Fenrir | 1240 | 789&nbsp&nbsp/ 10 / 0 | 137 | 6 | 0 | HD,HR | Report |
| #9 | | 26,386,897 | 99.33% | Vendemmia | 1240 | 791&nbsp&nbsp/ 8 / 0 | 137 | 6 | 0 | HD,HR | Report |
| #10 | | 26,386,882 | 99.25% | Akani | 1240 | 790&nbsp&nbsp/ 9 / 0 | 136 | 7 | 0 | HD,HR | Report |
| #11 | | 26,383,499 | 99.00% | BoT-Shirt | 1240 | 787&nbsp&nbsp/ 12 / 0 | 136 | 7 | 0 | HD,HR | Report |
| #12 | | 26,380,989 | 99.50% | Glitter Goose | 1240 | 793&nbsp&nbsp/ 6 / 0 | 140 | 3 | 0 | HD,HR | Report |
| #13 | | 26,373,210 | 99.42% | xsrsbsns | 1240 | 792&nbsp&nbsp/ 7 / 0 | 139 | 4 | 0 | HD,HR | Report |
| #14 | | 26,366,118 | 99.25% | BNY963 | 1240 | 790&nbsp&nbsp/ 9 / 0 | 138 | 5 | 0 | HD,HR | Report |
| #15 | | 26,351,201 | 99.25% | Synopse | 1240 | 790&nbsp&nbsp/ 9 / 0 | 138 | 5 | 0 | HD,HR | Report |
| #16 | | 26,349,280 | 99.17% | DoKito | 1240 | 789&nbsp&nbsp/ 10 / 0 | 136 | 7 | 0 | HD,HR | Report |
| #17 | | 26,334,877 | 99.08% | rafalbrew | 1240 | 788&nbsp&nbsp/ 11 / 0 | 135 | 8 | 0 | HD,HR | Report |
| #18 | | 26,312,811 | 98.83% | Ferelix | 1240 | 785&nbsp&nbsp/ 14 / 0 | 132 | 11 | 0 | HD,HR | Report |
| #19 | | 26,307,883 | 98.58% | Mizuru | 1240 | 782&nbsp&nbsp/ 17 / 0 | 134 | 9 | 0 | HD,HR | Report |
| #20 | | 26,301,688 | 98.41% | Ruru | 1240 | 780&nbsp&nbsp/ 19 / 0 | 131 | 12 | 0 | HD,HR | Report |
| #21 | | 26,300,992 | 98.92% | Mira-san | 1240 | 786&nbsp&nbsp/ 13 / 0 | 135 | 8 | 0 | HD,HR | Report |
| #22 | | 26,295,109 | 98.83% | Poofie | 1240 | 785&nbsp&nbsp/ 14 / 0 | 137 | 6 | 0 | HD,HR | Report |
| #23 | | 26,292,939 | 98.92% | Thatgooey | 1240 | 786&nbsp&nbsp/ 13 / 0 | 136 | 7 | 0 | HD,HR | Report |
| #24 | | 26,278,832 | 99.17% | FzimoNN | 1240 | 789&nbsp&nbsp/ 10 / 0 | 135 | 8 | 0 | HD,HR | Report |
| #25 | | 26,254,131 | 99.00% | Shield | 1240 | 787&nbsp&nbsp/ 12 / 0 | 136 | 7 | 0 | HD,HR | Report |
| #26 | | 26,247,745 | 98.48% | Bupi | 1240 | 781&nbsp&nbsp/ 17 / 1 | 131 | 11 | 0 | HD,HR | Report |
| #27 | | 26,223,498 | 98.83% | Sinch | 1240 | 785&nbsp&nbsp/ 14 / 0 | 135 | 8 | 0 | HD,HR | Report |
| #28 | | 26,209,712 | 98.58% | SodaCatz | 1240 | 782&nbsp&nbsp/ 17 / 0 | 131 | 12 | 0 | HD,HR | Report |
| #29 | | 26,207,069 | 98.58% | Chtioploute | 1240 | 782&nbsp&nbsp/ 17 / 0 | 133 | 10 | 0 | HD,HR | Report |
| #30 | | 26,199,683 | 98.25% | Pam | 1240 | 778&nbsp&nbsp/ 21 / 0 | 129 | 14 | 0 | HD,HR | Report |
| #31 | | 26,197,550 | 98.48% | Miroku | 1240 | 781&nbsp&nbsp/ 17 / 1 | 133 | 9 | 0 | HD,HR | Report |
| #32 | | 26,194,863 | 98.83% | MiauMeowMiau | 1240 | 785&nbsp&nbsp/ 14 / 0 | 134 | 9 | 0 | HD,HR | Report |
| #33 | | 26,189,911 | 98.66% | Wucki | 1240 | 783&nbsp&nbsp/ 16 / 0 | 132 | 11 | 0 | HD,HR | Report |
| #34 | | 26,183,939 | 98.48% | Kaoru | 1240 | 781&nbsp&nbsp/ 17 / 1 | 131 | 11 | 0 | HD,HR | Report |
| #35 | | 26,165,313 | 98.58% | My_ | 1240 | 782&nbsp&nbsp/ 17 / 0 | 127 | 16 | 0 | HD,HR | Report |
| #36 | | 26,160,596 | 98.58% | Touchette | 1240 | 782&nbsp&nbsp/ 17 / 0 | 132 | 11 | 0 | HD,HR | Report |
| #37 | | 26,128,640 | 98.41% | Clyine | 1240 | 780&nbsp&nbsp/ 19 / 0 | 137 | 6 | 0 | HD,HR | Report |
| #38 | | 26,114,053 | 98.62% | GeBo | 1239 | 783&nbsp&nbsp/ 14 / 2 | 133 | 9 | 0 | HD,HR | Report |
| #39 | | 26,111,131 | 98.08% | Small K | 1240 | 776&nbsp&nbsp/ 23 / 0 | 126 | 17 | 0 | HD,HR | Report |
| #40 | | 26,107,473 | 98.25% | KRZY | 1240 | 778&nbsp&nbsp/ 21 / 0 | 130 | 13 | 0 | HD,HR | Report |
| #41 | | 26,078,547 | 98.16% | prhtnsm | 1239 | 777&nbsp&nbsp/ 22 / 0 | 127 | 16 | 0 | HD,HR | Report |
| #42 | | 26,056,854 | 98.08% | rapiersux | 1240 | 776&nbsp&nbsp/ 23 / 0 | 132 | 11 | 0 | HD,HR | Report |
| #43 | | 26,055,265 | 98.16% | pooptartsonas | 1240 | 777&nbsp&nbsp/ 22 / 0 | 128 | 15 | 0 | HD,HR | Report |
| #44 | | 26,051,051 | 98.25% | Amplify | 1240 | 778&nbsp&nbsp/ 21 / 0 | 136 | 7 | 0 | HD,HR | Report |
| #45 | | 26,038,512 | 97.79% | markeRus | 1240 | 773&nbsp&nbsp/ 24 / 2 | 123 | 18 | 0 | HD,HR | Report |
| #46 | | 26,016,043 | 97.00% | LongExistence | 1240 | 763&nbsp&nbsp/ 36 / 0 | 123 | 20 | 0 | HD,HR | Report |
| #47 | | 25,998,577 | 97.91% | Vinsu | 1238 | 774&nbsp&nbsp/ 25 / 0 | 129 | 14 | 0 | HD,HR | Report |
| #48 | | 25,974,612 | 97.66% | Amane- | 1240 | 771&nbsp&nbsp/ 28 / 0 | 132 | 11 | 0 | HD,HR | Report |
| #49 | | 25,958,092 | 97.58% | [ Nyx ] | 1240 | 770&nbsp&nbsp/ 29 / 0 | 125 | 18 | 0 | HD,HR | Report |
| #50 | | 25,945,236 | 97.41% | rips | 1240 | 768&nbsp&nbsp/ 31 / 0 | 125 | 18 | 0 | HD,HR | Report |