Artist:
Quynh Nhu
Circle Size:

Approach Rate:

Title:
Don Coi
HP Drain:

Star Difficulty:

(2.00)
Creator:
Sakurauchi Riko
Accuracy:

Length:
1:37 (1:32 drain)
Source:
Genre:
Pop (Instrumental)
BPM:
160
Tags:
phyloukz short cut ver version instrumental vietnamese
User Rating:
Success Rate:
Points of Failure:


(graph is accumulative, based on % at fail/retry)

35.6% (8271 of 23238 plays)

Submitted:
Ranked:
Oct 6, 2017
Nov 6, 2017
Rating Spread:

Favourited 98 times in total

Users that love this map: DoucePattes, Tynusz, q566978, nata, Leonart, Kaine, C0redeZ, anthony7177, Relentles373, --yaya--, InnocentCow, ObamaNoPantsu, stevenx37, Lancelot2299, Possessium, UsualBread, Sonov, Edgard0221, _Vanslight_, gui_258 and many more!
Options:
Modding / Discussion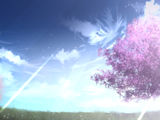 Please enjoy this wonderful song!
I hope you like the hitsounds.
#4 for ranked beatmap
Accurian is in the lead! ()
Score
2,069,944 (100.00%)
Max Combo
321
300 / 100 / 50
183 / 0 / 0
Misses
0
Geki (Elite Beat!)
33
Katu (Beat!)
0
Mods
HD,HR,DT,FL
Top 50 Scoreboard
| | Rank | Score | Accuracy | Player | Max Combo | 300 / 100 / 50 | Geki | Katu | Misses | Mods | |
| --- | --- | --- | --- | --- | --- | --- | --- | --- | --- | --- | --- |
| #1 | | 2,069,944 | 100.00% | Accurian | 321 | 183&nbsp&nbsp/ 0 / 0 | 33 | 0 | 0 | HD,HR,DT,FL | Report |
| #2 | | 1,949,799 | 100.00% | Suwako | 321 | 183&nbsp&nbsp/ 0 / 0 | 33 | 0 | 0 | HR,DT,FL | Report |
| #3 | | 1,858,654 | 100.00% | STROKEMEFASTR | 321 | 183&nbsp&nbsp/ 0 / 0 | 33 | 0 | 0 | HD,HR,FL | Report |
| #4 | | 1,856,254 | 100.00% | TheShadowOfDark | 321 | 183&nbsp&nbsp/ 0 / 0 | 33 | 0 | 0 | HD,HR,DT | Report |
| #5 | | 1,856,254 | 100.00% | LEGO | 321 | 183&nbsp&nbsp/ 0 / 0 | 33 | 0 | 0 | HD,HR,DT | Report |
| #6 | | 1,855,154 | 100.00% | Tomotori | 321 | 183&nbsp&nbsp/ 0 / 0 | 33 | 0 | 0 | HD,HR,DT | Report |
| #7 | | 1,855,054 | 100.00% | hent2222 | 321 | 183&nbsp&nbsp/ 0 / 0 | 33 | 0 | 0 | HD,HR,DT | Report |
| #8 | | 1,853,954 | 100.00% | moonlightleaf | 321 | 183&nbsp&nbsp/ 0 / 0 | 33 | 0 | 0 | HD,HR,DT | Report |
| #9 | | 1,853,854 | 100.00% | Moka | 321 | 183&nbsp&nbsp/ 0 / 0 | 33 | 0 | 0 | HD,HR,DT,SD | Report |
| #10 | | 1,853,854 | 100.00% | xasuma | 321 | 183&nbsp&nbsp/ 0 / 0 | 33 | 0 | 0 | HD,HR,DT | Report |
| #11 | | 1,853,854 | 100.00% | flandre1999 | 321 | 183&nbsp&nbsp/ 0 / 0 | 33 | 0 | 0 | HD,HR,NC | Report |
| #12 | | 1,852,754 | 100.00% | MrCrowley | 321 | 183&nbsp&nbsp/ 0 / 0 | 33 | 0 | 0 | HD,HR,DT | Report |
| #13 | | 1,851,554 | 100.00% | - Yuna | 321 | 183&nbsp&nbsp/ 0 / 0 | 33 | 0 | 0 | HD,HR,DT | Report |
| #14 | | 1,851,554 | 100.00% | kitunesan | 321 | 183&nbsp&nbsp/ 0 / 0 | 33 | 0 | 0 | HD,HR,DT | Report |
| #15 | | 1,851,554 | 100.00% | [Dode] | 321 | 183&nbsp&nbsp/ 0 / 0 | 33 | 0 | 0 | HD,HR,DT | Report |
| #16 | | 1,850,354 | 100.00% | Vernien | 321 | 183&nbsp&nbsp/ 0 / 0 | 33 | 0 | 0 | HD,HR,NC | Report |
| #17 | | 1,850,354 | 100.00% | Lushioser | 321 | 183&nbsp&nbsp/ 0 / 0 | 33 | 0 | 0 | HD,HR,DT | Report |
| #18 | | 1,850,254 | 100.00% | Golrin | 321 | 183&nbsp&nbsp/ 0 / 0 | 33 | 0 | 0 | HD,HR,DT | Report |
| #19 | | 1,850,254 | 100.00% | FunnyMonkey | 321 | 183&nbsp&nbsp/ 0 / 0 | 33 | 0 | 0 | HD,HR,DT | Report |
| #20 | | 1,849,154 | 100.00% | TheMefisto | 321 | 183&nbsp&nbsp/ 0 / 0 | 33 | 0 | 0 | HD,HR,DT | Report |
| #21 | | 1,849,154 | 100.00% | Amity-Senpai | 321 | 183&nbsp&nbsp/ 0 / 0 | 33 | 0 | 0 | HD,HR,DT | Report |
| #22 | | 1,849,054 | 100.00% | Drowsy | 321 | 183&nbsp&nbsp/ 0 / 0 | 33 | 0 | 0 | HD,HR,NC | Report |
| #23 | | 1,848,483 | 99.64% | eralfehT | 321 | 182&nbsp&nbsp/ 1 / 0 | 32 | 1 | 0 | HD,HR,NC | Report |
| #24 | | 1,848,476 | 99.64% | rockstarrzz | 321 | 182&nbsp&nbsp/ 1 / 0 | 32 | 1 | 0 | HD,HR,DT | Report |
| #25 | | 1,847,954 | 100.00% | iPhong1999 | 321 | 183&nbsp&nbsp/ 0 / 0 | 33 | 0 | 0 | HD,HR,NC,PF | Report |
| #26 | | 1,847,954 | 100.00% | VuskavitozZz | 321 | 183&nbsp&nbsp/ 0 / 0 | 33 | 0 | 0 | HD,HR,DT | Report |
| #27 | | 1,845,544 | 99.64% | ulzzang01 | 321 | 182&nbsp&nbsp/ 1 / 0 | 32 | 1 | 0 | HD,HR,NC | Report |
| #28 | | 1,844,730 | 99.64% | _-Vitay123-_ | 321 | 182&nbsp&nbsp/ 1 / 0 | 32 | 1 | 0 | HD,HR,DT | Report |
| #29 | | 1,844,274 | 99.64% | Zaitho | 321 | 182&nbsp&nbsp/ 1 / 0 | 32 | 1 | 0 | HD,HR,DT | Report |
| #30 | | 1,844,094 | 99.64% | SpidiMun | 321 | 182&nbsp&nbsp/ 1 / 0 | 32 | 1 | 0 | HD,HR,DT | Report |
| #31 | | 1,843,912 | 99.64% | OnniS6 | 321 | 182&nbsp&nbsp/ 1 / 0 | 32 | 1 | 0 | HD,HR,DT | Report |
| #32 | | 1,843,651 | 99.64% | LinkHD20 | 321 | 182&nbsp&nbsp/ 1 / 0 | 32 | 1 | 0 | HD,HR,DT | Report |
| #33 | | 1,841,831 | 99.64% | PoppoOVO | 321 | 182&nbsp&nbsp/ 1 / 0 | 32 | 1 | 0 | HD,HR,DT,SD | Report |
| #34 | | 1,840,632 | 99.27% | Seido | 321 | 181&nbsp&nbsp/ 2 / 0 | 31 | 2 | 0 | HD,HR,DT | Report |
| #35 | | 1,840,116 | 99.27% | sadaharu | 321 | 181&nbsp&nbsp/ 2 / 0 | 31 | 2 | 0 | HD,HR,DT | Report |
| #36 | | 1,838,701 | 98.91% | Arx Alveria | 321 | 180&nbsp&nbsp/ 3 / 0 | 30 | 3 | 0 | HD,HR,DT | Report |
| #37 | | 1,837,741 | 99.27% | -Nya- | 321 | 181&nbsp&nbsp/ 2 / 0 | 31 | 2 | 0 | HD,HR,DT | Report |
| #38 | | 1,836,486 | 99.64% | Nussegge | 321 | 182&nbsp&nbsp/ 1 / 0 | 32 | 1 | 0 | HD,HR,DT | Report |
| #39 | | 1,835,095 | 98.91% | Duel | 321 | 180&nbsp&nbsp/ 3 / 0 | 30 | 3 | 0 | HD,HR,DT | Report |
| #40 | | 1,835,090 | 99.27% | jocat646 | 321 | 181&nbsp&nbsp/ 2 / 0 | 31 | 2 | 0 | HD,HR,DT | Report |
| #41 | | 1,829,300 | 99.27% | Mildly Accurate | 321 | 181&nbsp&nbsp/ 2 / 0 | 31 | 2 | 0 | HD,HR,DT | Report |
| #42 | | 1,827,840 | 98.82% | Kawaii Yokai | 321 | 180&nbsp&nbsp/ 2 / 1 | 30 | 2 | 0 | HD,HR,DT,SD | Report |
| #43 | | 1,825,540 | 98.91% | Rubyyy | 321 | 180&nbsp&nbsp/ 3 / 0 | 30 | 3 | 0 | HD,HR,DT | Report |
| #44 | | 1,824,534 | 99.09% | DeltaLWH | 321 | 181&nbsp&nbsp/ 0 / 2 | 32 | 0 | 0 | HD,HR,DT | Report |
| #45 | | 1,824,013 | 99.27% | ToJaBede | 320 | 181&nbsp&nbsp/ 2 / 0 | 31 | 2 | 0 | HD,HR,NC | Report |
| #46 | | 1,824,000 | 98.82% | Meeko- | 321 | 180&nbsp&nbsp/ 2 / 1 | 30 | 2 | 0 | HD,HR,DT | Report |
| #47 | | 1,823,716 | 98.91% | jehlp | 321 | 180&nbsp&nbsp/ 3 / 0 | 30 | 3 | 0 | HD,HR,DT | Report |
| #48 | | 1,823,486 | 98.91% | Allodanis | 321 | 180&nbsp&nbsp/ 3 / 0 | 30 | 3 | 0 | HD,HR,DT,SD | Report |
| #49 | | 1,823,430 | 98.91% | Crushforty | 321 | 180&nbsp&nbsp/ 3 / 0 | 30 | 3 | 0 | HD,HR,DT | Report |
| #50 | | 1,823,110 | 98.54% | flycrab | 321 | 179&nbsp&nbsp/ 4 / 0 | 29 | 4 | 0 | HD,HR,DT | Report |