Artist:
Quynh Nhu
Circle Size:

Approach Rate:

Title:
Don Coi
HP Drain:

Star Difficulty:

(1.45)
Creator:
Sakurauchi Riko
Accuracy:

Length:
1:37 (1:32 drain)
Source:
Genre:
Pop (Instrumental)
BPM:
160
Tags:
phyloukz short cut ver version instrumental vietnamese
User Rating:
Success Rate:
Points of Failure:


(graph is accumulative, based on % at fail/retry)

52.4% (4401 of 8397 plays)

Submitted:
Ranked:
Oct 6, 2017
Nov 6, 2017
Rating Spread:

Favourited 85 times in total

Users that love this map: RyuMamoru, Tynusz, q566978, Leonart, Kaine, C0redeZ, anthony7177, Relentles373, --yaya--, InnocentCow, ObamaNoPantsu, Possessium, UsualBread, Sonov, Edgard0221, Vanslight, moogoesthecow5, DavidZX, otakuvampire123, Leonidas863 and many more!
Options:
Modding / Discussion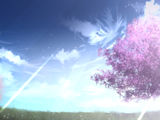 Please enjoy this wonderful song!
I hope you like the hitsounds.
#4 for ranked beatmap
gto461013 is in the lead! ()
Score
500,390 (100.00%)
Max Combo
234
300 / 100 / 50
110 / 0 / 0
Misses
0
Geki (Elite Beat!)
24
Katu (Beat!)
0
Mods
HD,HR,DT,FL
Top 50 Scoreboard
| | Rank | Score | Accuracy | Player | Max Combo | 300 / 100 / 50 | Geki | Katu | Misses | Mods | |
| --- | --- | --- | --- | --- | --- | --- | --- | --- | --- | --- | --- |
| #1 | | 500,390 | 100.00% | gto461013 | 234 | 110&nbsp&nbsp/ 0 / 0 | 24 | 0 | 0 | HD,HR,DT,FL | Report |
| #2 | | 499,290 | 100.00% | TheShadowOfDark | 234 | 110&nbsp&nbsp/ 0 / 0 | 24 | 0 | 0 | HD,HR,DT,FL | Report |
| #3 | | 498,190 | 100.00% | Tomotori | 234 | 110&nbsp&nbsp/ 0 / 0 | 24 | 0 | 0 | HD,HR,DT,FL | Report |
| #4 | | 498,190 | 100.00% | hent2222 | 234 | 110&nbsp&nbsp/ 0 / 0 | 24 | 0 | 0 | HD,HR,DT,FL | Report |
| #5 | | 497,090 | 100.00% | DeviantDreamer | 234 | 110&nbsp&nbsp/ 0 / 0 | 24 | 0 | 0 | HD,HR,NC,FL | Report |
| #6 | | 494,890 | 100.00% | Jim4s | 234 | 110&nbsp&nbsp/ 0 / 0 | 24 | 0 | 0 | HD,HR,DT,FL | Report |
| #7 | | 494,890 | 100.00% | Vernien | 234 | 110&nbsp&nbsp/ 0 / 0 | 24 | 0 | 0 | HD,HR,NC,FL | Report |
| #8 | | 494,890 | 100.00% | Lushioser | 234 | 110&nbsp&nbsp/ 0 / 0 | 24 | 0 | 0 | HD,HR,DT,FL | Report |
| #9 | | 493,790 | 100.00% | Mildly Accurate | 234 | 110&nbsp&nbsp/ 0 / 0 | 24 | 0 | 0 | HD,HR,DT,FL | Report |
| #10 | | 493,790 | 100.00% | _SrBaka_ | 234 | 110&nbsp&nbsp/ 0 / 0 | 24 | 0 | 0 | HD,HR,DT,FL | Report |
| #11 | | 492,690 | 100.00% | Spagyrie | 234 | 110&nbsp&nbsp/ 0 / 0 | 24 | 0 | 0 | HD,HR,DT,FL | Report |
| #12 | | 492,690 | 100.00% | Clicks Lombardi | 234 | 110&nbsp&nbsp/ 0 / 0 | 24 | 0 | 0 | HD,HR,NC,FL | Report |
| #13 | | 492,690 | 100.00% | Siarcno | 234 | 110&nbsp&nbsp/ 0 / 0 | 24 | 0 | 0 | HD,HR,DT,FL | Report |
| #14 | | 492,690 | 100.00% | Suwako | 234 | 110&nbsp&nbsp/ 0 / 0 | 24 | 0 | 0 | HD,HR,DT,FL | Report |
| #15 | | 491,590 | 100.00% | iPhong1999 | 234 | 110&nbsp&nbsp/ 0 / 0 | 24 | 0 | 0 | HD,HR,NC,FL,PF | Report |
| #16 | | 484,988 | 98.79% | HlixD | 234 | 108&nbsp&nbsp/ 2 / 0 | 22 | 2 | 0 | HD,HR,DT,FL | Report |
| #17 | | 470,006 | 97.58% | Animal- | 233 | 106&nbsp&nbsp/ 4 / 0 | 20 | 4 | 0 | HD,HR,DT,FL | Report |
| #18 | | 468,514 | 100.00% | Chriszo | 234 | 110&nbsp&nbsp/ 0 / 0 | 24 | 0 | 0 | HR,NC,FL | Report |
| #19 | | 452,533 | 98.64% | HyZixx | 234 | 108&nbsp&nbsp/ 1 / 1 | 22 | 1 | 0 | HR,NC,FL | Report |
| #20 | | 448,136 | 100.00% | J a c k | 234 | 110&nbsp&nbsp/ 0 / 0 | 24 | 0 | 0 | HD,HR,DT,PF | Report |
| #21 | | 448,136 | 100.00% | Fractulz | 234 | 110&nbsp&nbsp/ 0 / 0 | 24 | 0 | 0 | HD,HR,DT | Report |
| #22 | | 448,136 | 100.00% | cjjani | 234 | 110&nbsp&nbsp/ 0 / 0 | 24 | 0 | 0 | HD,HR,NC | Report |
| #23 | | 447,036 | 100.00% | - Yuna | 234 | 110&nbsp&nbsp/ 0 / 0 | 24 | 0 | 0 | HD,HR,DT | Report |
| #24 | | 447,036 | 100.00% | Maklovitz | 234 | 110&nbsp&nbsp/ 0 / 0 | 24 | 0 | 0 | HD,HR,DT | Report |
| #25 | | 447,036 | 100.00% | Dragonxyz | 234 | 110&nbsp&nbsp/ 0 / 0 | 24 | 0 | 0 | HD,HR,DT | Report |
| #26 | | 445,936 | 100.00% | kitunesan | 234 | 110&nbsp&nbsp/ 0 / 0 | 24 | 0 | 0 | HD,HR,DT | Report |
| #27 | | 445,936 | 100.00% | Psychicpsycho | 234 | 110&nbsp&nbsp/ 0 / 0 | 24 | 0 | 0 | HD,HR,DT,PF | Report |
| #28 | | 445,936 | 100.00% | Marimatsu | 234 | 110&nbsp&nbsp/ 0 / 0 | 24 | 0 | 0 | HD,HR,DT | Report |
| #29 | | 445,936 | 100.00% | Picaporterl_ | 234 | 110&nbsp&nbsp/ 0 / 0 | 24 | 0 | 0 | HD,HR,DT | Report |
| #30 | | 445,936 | 100.00% | Asmodai | 234 | 110&nbsp&nbsp/ 0 / 0 | 24 | 0 | 0 | HD,HR,DT | Report |
| #31 | | 445,936 | 100.00% | calista_chan | 234 | 110&nbsp&nbsp/ 0 / 0 | 24 | 0 | 0 | HD,HR,DT,SD | Report |
| #32 | | 445,936 | 100.00% | SurroundGames | 234 | 110&nbsp&nbsp/ 0 / 0 | 24 | 0 | 0 | HD,HR,NC | Report |
| #33 | | 445,936 | 100.00% | ayyGodmilo | 234 | 110&nbsp&nbsp/ 0 / 0 | 24 | 0 | 0 | HD,HR,DT | Report |
| #34 | | 445,936 | 100.00% | Bren28111 | 234 | 110&nbsp&nbsp/ 0 / 0 | 24 | 0 | 0 | HD,HR,DT | Report |
| #35 | | 445,749 | 99.39% | Furryzero | 234 | 109&nbsp&nbsp/ 1 / 0 | 23 | 1 | 0 | HD,HR,NC,SD | Report |
| #36 | | 444,836 | 100.00% | Ernes_02 | 234 | 110&nbsp&nbsp/ 0 / 0 | 24 | 0 | 0 | HD,HR,DT | Report |
| #37 | | 444,836 | 100.00% | leopereador | 234 | 110&nbsp&nbsp/ 0 / 0 | 24 | 0 | 0 | HD,HR,DT | Report |
| #38 | | 444,836 | 100.00% | Crushforty | 234 | 110&nbsp&nbsp/ 0 / 0 | 24 | 0 | 0 | HD,HR,DT | Report |
| #39 | | 444,836 | 100.00% | tuandiep | 234 | 110&nbsp&nbsp/ 0 / 0 | 24 | 0 | 0 | HD,HR,DT,PF | Report |
| #40 | | 444,836 | 100.00% | ToshinoriiYagi | 234 | 110&nbsp&nbsp/ 0 / 0 | 24 | 0 | 0 | HD,HR,DT | Report |
| #41 | | 444,836 | 100.00% | valdis11 | 234 | 110&nbsp&nbsp/ 0 / 0 | 24 | 0 | 0 | HD,HR,DT | Report |
| #42 | | 444,836 | 100.00% | TheWindmill | 234 | 110&nbsp&nbsp/ 0 / 0 | 24 | 0 | 0 | HD,HR,NC | Report |
| #43 | | 444,836 | 100.00% | TheXD05 | 234 | 110&nbsp&nbsp/ 0 / 0 | 24 | 0 | 0 | HD,HR,DT | Report |
| #44 | | 444,836 | 100.00% | flycrab | 234 | 110&nbsp&nbsp/ 0 / 0 | 24 | 0 | 0 | HD,HR,DT | Report |
| #45 | | 444,836 | 100.00% | IwaneqNoBiceps | 234 | 110&nbsp&nbsp/ 0 / 0 | 24 | 0 | 0 | HD,HR,DT | Report |
| #46 | | 444,836 | 100.00% | KanekoSempaii | 234 | 110&nbsp&nbsp/ 0 / 0 | 24 | 0 | 0 | HD,HR,DT,PF | Report |
| #47 | | 444,332 | 99.39% | rakzxd1 | 234 | 109&nbsp&nbsp/ 1 / 0 | 23 | 1 | 0 | HD,HR,DT | Report |
| #48 | | 443,864 | 98.79% | FernandoLC | 234 | 108&nbsp&nbsp/ 2 / 0 | 22 | 2 | 0 | HD,HR,NC | Report |
| #49 | | 443,736 | 100.00% | SOBEX | 234 | 110&nbsp&nbsp/ 0 / 0 | 24 | 0 | 0 | HD,HR,NC | Report |
| #50 | | 443,736 | 100.00% | HoangIsHere | 234 | 110&nbsp&nbsp/ 0 / 0 | 24 | 0 | 0 | HD,HR,DT | Report |