Artist:
nano
Circle Size:

Approach Rate:

Title:
magenta
HP Drain:

Star Difficulty:

(1.93)
Creator:
LunarSakuya
Accuracy:

Length:
4:23 (3:55 drain)
Source:
Genre:
Pop (English)
BPM:
190
Tags:
darvishp nanoir nicovideo xakyrie xcherry
User Rating:
Success Rate:
Points of Failure:


(graph is accumulative, based on % at fail/retry)

48.4% (323408 of 667585 plays)

Submitted:
Ranked:
Feb 18, 2012
Jun 22, 2012
Rating Spread:

Favourited 1319 times in total

Users that love this map: Ashura, Dan0989, Pokefanrichie, TheHiddenMissingno, EXSTRAY, LisuTailor, DEVILSAMA, a15427, termerys, YaKKy, PandaCath, Harp Note, dyuuun, alxthcg4, v30697, Babe wInG, L y s, Satoru, Kuntzy21, JORCH and many more!
Options:
Modding / Discussion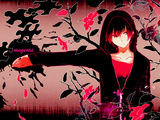 From nano's 1st album "nanoir"
Yeah!
Thanks to Xakyrie for her taiko!
Thank you everyone
Last full submt: 6/4/12 (added image)
my god there's a Gumi version
http://www.youtube.com/watch?v=T1XvvbVsrz0
banner by my sis meiikyuu
Ranked by

wfmchris
L-a-m-e-y [ B ] is in the lead! ()
Score
3,309,986 (100.00%)
Max Combo
669
300 / 100 / 50
280 / 0 / 0
Misses
0
Geki (Elite Beat!)
75
Katu (Beat!)
0
Mods
HD,HR,DT,FL
Top 50 Scoreboard
| | Rank | Score | Accuracy | Player | Max Combo | 300 / 100 / 50 | Geki | Katu | Misses | Mods | |
| --- | --- | --- | --- | --- | --- | --- | --- | --- | --- | --- | --- |
| #1 | | 3,309,986 | 100.00% | L-a-m-e-y [ B ] | 669 | 280&nbsp&nbsp/ 0 / 0 | 75 | 0 | 0 | HD,HR,DT,FL | Report |
| #2 | | 3,305,286 | 100.00% | brainslugs | 669 | 280&nbsp&nbsp/ 0 / 0 | 75 | 0 | 0 | HD,HR,DT,FL | Report |
| #3 | | 3,099,573 | 100.00% | -MILK- | 669 | 280&nbsp&nbsp/ 0 / 0 | 75 | 0 | 0 | HR,DT,FL | Report |
| #4 | | 3,090,631 | 99.52% | - Venom - | 667 | 278&nbsp&nbsp/ 2 / 0 | 74 | 1 | 0 | HR,DT,FL | Report |
| #5 | | 2,973,758 | 100.00% | rorineko | 669 | 280&nbsp&nbsp/ 0 / 0 | 75 | 0 | 0 | HD,HR,NC,SD | Report |
| #6 | | 2,972,773 | 99.76% | Yakumo09 | 669 | 279&nbsp&nbsp/ 1 / 0 | 74 | 1 | 0 | HD,HR,NC | Report |
| #7 | | 2,972,558 | 100.00% | Rucker | 669 | 280&nbsp&nbsp/ 0 / 0 | 75 | 0 | 0 | HD,HR,DT,PF | Report |
| #8 | | 2,970,358 | 100.00% | RonBSK17 | 669 | 280&nbsp&nbsp/ 0 / 0 | 75 | 0 | 0 | HD,HR,DT | Report |
| #9 | | 2,970,258 | 100.00% | hent2222 | 669 | 280&nbsp&nbsp/ 0 / 0 | 75 | 0 | 0 | HD,HR,DT | Report |
| #10 | | 2,969,358 | 100.00% | meiikyuu | 669 | 280&nbsp&nbsp/ 0 / 0 | 75 | 0 | 0 | HD,HR,NC | Report |
| #11 | | 2,968,058 | 100.00% | Forus77 | 669 | 280&nbsp&nbsp/ 0 / 0 | 75 | 0 | 0 | HD,HR,DT | Report |
| #12 | | 2,965,858 | 100.00% | Mashomeru | 669 | 280&nbsp&nbsp/ 0 / 0 | 75 | 0 | 0 | HD,HR,DT | Report |
| #13 | | 2,964,458 | 100.00% | Guminis | 669 | 280&nbsp&nbsp/ 0 / 0 | 75 | 0 | 0 | HD,HR,DT | Report |
| #14 | | 2,963,557 | 99.76% | QQwree11 | 669 | 279&nbsp&nbsp/ 1 / 0 | 74 | 1 | 0 | HD,HR,DT,SD | Report |
| #15 | | 2,963,458 | 100.00% | 1xmiss | 669 | 280&nbsp&nbsp/ 0 / 0 | 75 | 0 | 0 | HD,HR,DT | Report |
| #16 | | 2,963,332 | 99.76% | Vertify | 669 | 279&nbsp&nbsp/ 1 / 0 | 74 | 1 | 0 | HD,HR,DT | Report |
| #17 | | 2,962,852 | 99.76% | leo_link | 669 | 279&nbsp&nbsp/ 1 / 0 | 74 | 1 | 0 | HD,HR,DT | Report |
| #18 | | 2,962,458 | 100.00% | RuiKanae | 669 | 280&nbsp&nbsp/ 0 / 0 | 75 | 0 | 0 | HD,HR,NC | Report |
| #19 | | 2,962,458 | 100.00% | Kenoko | 669 | 280&nbsp&nbsp/ 0 / 0 | 75 | 0 | 0 | HD,HR,DT | Report |
| #20 | | 2,961,994 | 99.76% | ziga10086 | 669 | 279&nbsp&nbsp/ 1 / 0 | 74 | 1 | 0 | HD,HR,DT | Report |
| #21 | | 2,961,158 | 100.00% | Aisong | 669 | 280&nbsp&nbsp/ 0 / 0 | 75 | 0 | 0 | HD,HR,NC | Report |
| #22 | | 2,960,162 | 99.76% | StyLe_y | 669 | 279&nbsp&nbsp/ 1 / 0 | 74 | 1 | 0 | HD,HR,NC | Report |
| #23 | | 2,960,158 | 100.00% | hima1262 | 669 | 280&nbsp&nbsp/ 0 / 0 | 75 | 0 | 0 | HD,HR,DT | Report |
| #24 | | 2,960,058 | 100.00% | Ash Cat | 669 | 280&nbsp&nbsp/ 0 / 0 | 75 | 0 | 0 | HD,HR,DT | Report |
| #25 | | 2,960,058 | 100.00% | Ri-Ri-kun | 669 | 280&nbsp&nbsp/ 0 / 0 | 75 | 0 | 0 | HD,HR,DT | Report |
| #26 | | 2,960,058 | 100.00% | Drasty4k | 669 | 280&nbsp&nbsp/ 0 / 0 | 75 | 0 | 0 | HD,HR,DT | Report |
| #27 | | 2,960,031 | 99.52% | rettora | 669 | 278&nbsp&nbsp/ 2 / 0 | 73 | 2 | 0 | HD,HR,DT | Report |
| #28 | | 2,959,836 | 99.76% | xelly | 669 | 279&nbsp&nbsp/ 1 / 0 | 74 | 1 | 0 | HD,HR,DT | Report |
| #29 | | 2,959,754 | 99.76% | Simo- | 669 | 279&nbsp&nbsp/ 1 / 0 | 74 | 1 | 0 | HD,HR,DT | Report |
| #30 | | 2,959,658 | 100.00% | forever | 669 | 280&nbsp&nbsp/ 0 / 0 | 75 | 0 | 0 | HD,HR,DT | Report |
| #31 | | 2,959,538 | 99.76% | bdapple | 669 | 279&nbsp&nbsp/ 1 / 0 | 74 | 1 | 0 | HD,HR,DT | Report |
| #32 | | 2,959,057 | 99.76% | archeryi | 669 | 279&nbsp&nbsp/ 1 / 0 | 74 | 1 | 0 | HD,HR,NC | Report |
| #33 | | 2,958,958 | 100.00% | Ookura Risona | 669 | 280&nbsp&nbsp/ 0 / 0 | 75 | 0 | 0 | HD,HR,NC | Report |
| #34 | | 2,958,758 | 100.00% | Naryuga | 669 | 280&nbsp&nbsp/ 0 / 0 | 75 | 0 | 0 | HD,HR,DT | Report |
| #35 | | 2,958,758 | 100.00% | [ - F 4 c T - ] | 669 | 280&nbsp&nbsp/ 0 / 0 | 75 | 0 | 0 | HD,HR,NC,PF | Report |
| #36 | | 2,958,419 | 99.52% | _Shimozukibob_ | 669 | 278&nbsp&nbsp/ 2 / 0 | 73 | 2 | 0 | HD,HR,DT | Report |
| #37 | | 2,958,263 | 99.52% | Ao-Guu | 669 | 278&nbsp&nbsp/ 2 / 0 | 73 | 2 | 0 | HD,HR,DT,SD | Report |
| #38 | | 2,958,238 | 99.76% | Cytrus | 669 | 279&nbsp&nbsp/ 1 / 0 | 74 | 1 | 0 | HD,HR,DT | Report |
| #39 | | 2,958,152 | 99.76% | K_LoRd | 669 | 279&nbsp&nbsp/ 1 / 0 | 74 | 1 | 0 | HD,HR,DT | Report |
| #40 | | 2,957,858 | 100.00% | nanocci | 669 | 280&nbsp&nbsp/ 0 / 0 | 75 | 0 | 0 | HD,HR,DT | Report |
| #41 | | 2,957,858 | 100.00% | poke-chan999 | 669 | 280&nbsp&nbsp/ 0 / 0 | 75 | 0 | 0 | HD,HR,DT | Report |
| #42 | | 2,957,830 | 99.76% | Kyonko Hizara | 669 | 279&nbsp&nbsp/ 1 / 0 | 74 | 1 | 0 | HD,HR,DT | Report |
| #43 | | 2,957,758 | 100.00% | Arikirin | 669 | 280&nbsp&nbsp/ 0 / 0 | 75 | 0 | 0 | HD,HR,DT | Report |
| #44 | | 2,957,658 | 100.00% | Shana9 | 669 | 280&nbsp&nbsp/ 0 / 0 | 75 | 0 | 0 | HD,HR,DT | Report |
| #45 | | 2,957,558 | 100.00% | Houjuu Nue | 669 | 280&nbsp&nbsp/ 0 / 0 | 75 | 0 | 0 | HD,HR,DT | Report |
| #46 | | 2,957,558 | 100.00% | pangestukelvin | 669 | 280&nbsp&nbsp/ 0 / 0 | 75 | 0 | 0 | HD,HR,DT | Report |
| #47 | | 2,957,084 | 99.76% | ArelByse | 669 | 279&nbsp&nbsp/ 1 / 0 | 74 | 1 | 0 | HD,HR,NC | Report |
| #48 | | 2,956,829 | 99.52% | charLyeen | 669 | 278&nbsp&nbsp/ 2 / 0 | 73 | 2 | 0 | HD,HR,DT | Report |
| #49 | | 2,956,633 | 99.76% | 2YC | 669 | 279&nbsp&nbsp/ 1 / 0 | 74 | 1 | 0 | HD,HR,DT | Report |
| #50 | | 2,956,558 | 100.00% | Kairi | 669 | 280&nbsp&nbsp/ 0 / 0 | 75 | 0 | 0 | HD,HR,DT | Report |