Artist:
IOSYS
Circle Size:

Approach Rate:

Title:
Usatei 2011
HP Drain:

Star Difficulty:

(5.50)
Creator:
Saten
Accuracy:

Length:
2:57 (2:37 drain)
Source:
Touhou
Genre:
Video Game (Japanese)
BPM:
190
Tags:
Cool Create OnosakiHito OzzyOzrock Kuma-san Saten-san
User Rating:
Success Rate:
Points of Failure:


(graph is accumulative, based on % at fail/retry)

9.0% (112470 of 1254960 plays)

Submitted:
Ranked:
Oct 4, 2011
Jun 14, 2012
Rating Spread:

Favourited 1077 times in total

Users that love this map: Meseki, Glowacz, Peekii, Plucogi, CecilHarveyFF4, Esupanitix, Fuuzyy, Naow, Yotipo, zork787, NanaDesu, Aikki, Pepsior, StarScratch, Keredna, Satoru, Kurakining, Tyhap, pchome282000, Hummel007 and many more!
Options:
Modding / Discussion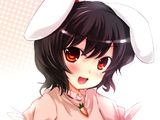 TEI USA USA TEI!
TEI USA USA TEI!
WubWoofWolf is in the lead! ()
Score
18,458,311 (99.90%)
Max Combo
1029
300 / 100 / 50
665 / 1 / 0
Misses
0
Geki (Elite Beat!)
138
Katu (Beat!)
1
Mods
HD,HR
Top 50 Scoreboard
| | Rank | Score | Accuracy | Player | Max Combo | 300 / 100 / 50 | Geki | Katu | Misses | Mods | |
| --- | --- | --- | --- | --- | --- | --- | --- | --- | --- | --- | --- |
| #1 | | 18,458,311 | 99.90% | WubWoofWolf | 1029 | 665&nbsp&nbsp/ 1 / 0 | 138 | 1 | 0 | HD,HR | Report |
| #2 | | 18,457,943 | 100.00% | thelewa | 1029 | 666&nbsp&nbsp/ 0 / 0 | 139 | 0 | 0 | HD,HR | Report |
| #3 | | 18,443,525 | 99.90% | mugio3 | 1029 | 665&nbsp&nbsp/ 1 / 0 | 138 | 1 | 0 | HD,HR | Report |
| #4 | | 18,439,931 | 99.90% | Serena | 1029 | 665&nbsp&nbsp/ 1 / 0 | 138 | 1 | 0 | HD,HR | Report |
| #5 | | 18,435,687 | 99.90% | Wilchq | 1029 | 665&nbsp&nbsp/ 1 / 0 | 138 | 1 | 0 | HD,HR | Report |
| #6 | | 18,420,035 | 99.60% | nicogame14 | 1029 | 662&nbsp&nbsp/ 4 / 0 | 135 | 4 | 0 | HD,HR | Report |
| #7 | | 18,378,106 | 99.50% | SKaiBlue | 1029 | 661&nbsp&nbsp/ 5 / 0 | 134 | 5 | 0 | HD,HR | Report |
| #8 | | 18,367,083 | 99.50% | Frostmourne | 1029 | 661&nbsp&nbsp/ 5 / 0 | 135 | 4 | 0 | HD,HR | Report |
| #9 | | 18,343,808 | 99.50% | fartownik | 1029 | 661&nbsp&nbsp/ 5 / 0 | 136 | 3 | 0 | HD,HR | Report |
| #10 | | 18,343,233 | 99.30% | putigame | 1029 | 659&nbsp&nbsp/ 7 / 0 | 133 | 6 | 0 | HD,HR | Report |
| #11 | | 18,338,341 | 99.50% | Potofu | 1029 | 661&nbsp&nbsp/ 5 / 0 | 136 | 3 | 0 | HD,HR | Report |
| #12 | | 18,337,705 | 99.30% | Nicokarl | 1029 | 659&nbsp&nbsp/ 7 / 0 | 132 | 7 | 0 | HD,HR | Report |
| #13 | | 18,334,388 | 99.30% | SlimeDrippy | 1029 | 659&nbsp&nbsp/ 7 / 0 | 135 | 4 | 0 | HD,HR | Report |
| #14 | | 18,327,486 | 99.40% | Xtra | 1029 | 660&nbsp&nbsp/ 6 / 0 | 133 | 6 | 0 | HD,HR | Report |
| #15 | | 18,327,037 | 99.50% | Emula | 1029 | 661&nbsp&nbsp/ 5 / 0 | 134 | 5 | 0 | HD,HR | Report |
| #16 | | 18,324,659 | 99.30% | Sheba | 1029 | 659&nbsp&nbsp/ 7 / 0 | 133 | 6 | 0 | HD,HR | Report |
| #17 | | 18,324,534 | 99.40% | Zekker | 1029 | 660&nbsp&nbsp/ 6 / 0 | 135 | 4 | 0 | HD,HR | Report |
| #18 | | 18,320,438 | 99.30% | Emell | 1029 | 659&nbsp&nbsp/ 7 / 0 | 133 | 6 | 0 | HD,HR | Report |
| #19 | | 18,316,402 | 99.30% | Roricchi | 1029 | 659&nbsp&nbsp/ 7 / 0 | 132 | 7 | 0 | HD,HR | Report |
| #20 | | 18,302,165 | 99.20% | MrBooM | 1029 | 658&nbsp&nbsp/ 8 / 0 | 134 | 5 | 0 | HD,HR | Report |
| #21 | | 18,300,930 | 99.20% | Raidex | 1028 | 658&nbsp&nbsp/ 8 / 0 | 132 | 7 | 0 | HD,HR | Report |
| #22 | | 18,296,990 | 99.10% | ClawViper | 1029 | 657&nbsp&nbsp/ 9 / 0 | 133 | 6 | 0 | HD,HR | Report |
| #23 | | 18,294,120 | 99.00% | Dungeon | 1029 | 656&nbsp&nbsp/ 10 / 0 | 131 | 8 | 0 | HD,HR | Report |
| #24 | | 18,283,532 | 99.40% | ReaL motion | 1029 | 660&nbsp&nbsp/ 6 / 0 | 135 | 4 | 0 | HD,HR | Report |
| #25 | | 18,279,222 | 99.10% | helix | 1028 | 657&nbsp&nbsp/ 9 / 0 | 130 | 9 | 0 | HD,HR | Report |
| #26 | | 18,274,116 | 99.40% | dat boi waffle | 1028 | 660&nbsp&nbsp/ 6 / 0 | 135 | 4 | 0 | HD,HR | Report |
| #27 | | 18,264,427 | 99.00% | Muuki | 1029 | 656&nbsp&nbsp/ 10 / 0 | 134 | 5 | 0 | HD,HR | Report |
| #28 | | 18,260,936 | 99.00% | WilczekCK | 1028 | 656&nbsp&nbsp/ 10 / 0 | 131 | 8 | 0 | HD,HR | Report |
| #29 | | 18,254,116 | 98.80% | Spazza17 | 1029 | 654&nbsp&nbsp/ 12 / 0 | 133 | 6 | 0 | HD,HR | Report |
| #30 | | 18,253,879 | 99.20% | Mateo | 1025 | 658&nbsp&nbsp/ 8 / 0 | 132 | 7 | 0 | HD,HR | Report |
| #31 | | 18,252,880 | 99.10% | Wakson | 1029 | 657&nbsp&nbsp/ 9 / 0 | 134 | 5 | 0 | HD,HR | Report |
| #32 | | 18,252,833 | 99.10% | Commy | 1028 | 657&nbsp&nbsp/ 9 / 0 | 133 | 6 | 0 | HD,HR | Report |
| #33 | | 18,251,047 | 99.27% | Arieruco | 1029 | 659&nbsp&nbsp/ 6 / 1 | 134 | 4 | 0 | HD,HR | Report |
| #34 | | 18,249,188 | 99.10% | Rohulk | 1029 | 657&nbsp&nbsp/ 9 / 0 | 134 | 5 | 0 | HD,HR | Report |
| #35 | | 18,241,504 | 99.00% | Markden | 1027 | 656&nbsp&nbsp/ 10 / 0 | 132 | 7 | 0 | HD,HR | Report |
| #36 | | 18,239,810 | 99.00% | Satoruu | 1027 | 656&nbsp&nbsp/ 10 / 0 | 131 | 8 | 0 | HD,HR | Report |
| #37 | | 18,228,325 | 98.70% | rrtyui | 1028 | 653&nbsp&nbsp/ 13 / 0 | 127 | 12 | 0 | HD,HR | Report |
| #38 | | 18,223,767 | 99.10% | hallowatcher | 1028 | 657&nbsp&nbsp/ 9 / 0 | 132 | 7 | 0 | HD,HR | Report |
| #39 | | 18,220,427 | 98.90% | Rustie | 1029 | 655&nbsp&nbsp/ 11 / 0 | 131 | 8 | 0 | HD,HR | Report |
| #40 | | 18,208,474 | 98.60% | [ Umaruun ] | 1029 | 652&nbsp&nbsp/ 14 / 0 | 129 | 10 | 0 | HD,HR | Report |
| #41 | | 18,206,248 | 98.90% | ShadowSoul | 1029 | 655&nbsp&nbsp/ 11 / 0 | 130 | 9 | 0 | HD,HR | Report |
| #42 | | 18,201,419 | 98.80% | Jup3KW | 1029 | 654&nbsp&nbsp/ 12 / 0 | 135 | 4 | 0 | HD,HR | Report |
| #43 | | 18,192,585 | 98.60% | Hydra | 1028 | 652&nbsp&nbsp/ 14 / 0 | 128 | 11 | 0 | HD,HR | Report |
| #44 | | 18,188,477 | 98.40% | Ruru | 1029 | 650&nbsp&nbsp/ 16 / 0 | 128 | 11 | 0 | HD,HR | Report |
| #45 | | 18,187,929 | 98.90% | Gokuri | 1028 | 655&nbsp&nbsp/ 11 / 0 | 134 | 5 | 0 | HD,HR | Report |
| #46 | | 18,187,023 | 98.90% | [Shaiden] | 1028 | 655&nbsp&nbsp/ 11 / 0 | 129 | 10 | 0 | HD,HR | Report |
| #47 | | 18,180,754 | 98.70% | xaxreid | 1028 | 653&nbsp&nbsp/ 13 / 0 | 131 | 8 | 0 | HD,HR | Report |
| #48 | | 18,165,226 | 98.80% | Guy | 1028 | 654&nbsp&nbsp/ 12 / 0 | 132 | 7 | 0 | HD,HR | Report |
| #49 | | 18,165,146 | 99.05% | reg | 1025 | 657&nbsp&nbsp/ 8 / 0 | 130 | 8 | 1 | HD,HR | Report |
| #50 | | 18,158,638 | 98.80% | Sayapis | 1029 | 654&nbsp&nbsp/ 12 / 0 | 129 | 10 | 0 | HD,HR | Report |