Artist:
Suzuki Konomi
Circle Size:

Approach Rate:

Title:
Blow out
HP Drain:

Star Difficulty:

(4.54)
Creator:
Kalibe
Accuracy:

Length:
1:29 (1:28 drain)
Source:
ロクでなし魔術講師と禁忌教典
Genre:
Anime (Japanese)
BPM:
192
Tags:
of bastard magic instructor rokudenashi majutsu koushi to akashic records tv size op opening irohas mugiwarasekai kibbleru
User Rating:
Success Rate:
Points of Failure:


(graph is accumulative, based on % at fail/retry)

23.1% (15583 of 67509 plays)

Submitted:
Ranked:
Apr 8, 2017
May 17, 2017
Rating Spread:

Favourited 282 times in total

Users that love this map: nightbane112, PokemasterBrian, Misaka Ws, BloodTrinity, bryx, Tyistiana, 0toshigami, 197534682, e0486, Adrix555, kinjacky, gdj123123, Nikaido Shinku, tasvideo, lm422468058, bluti, Snow Ripple, Sylver-, CookiesforSanta, tommy1223 and many more!
Options:
This Beatmap's Thread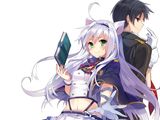 thx Doormat for mp3 and video !!!!
thx Haruto for banner !!!!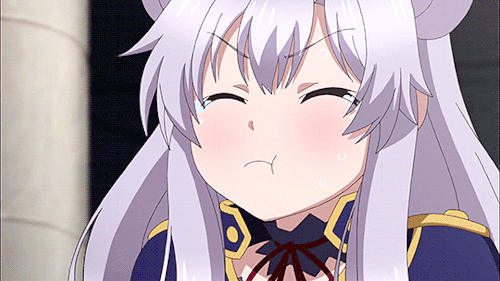 60 favourites in pending, thanks ayy
gissirianko is in the lead! ()
Score
4,701,564 (97.73%)
Max Combo
491
300 / 100 / 50
320 / 10 / 1
Misses
0
Geki (Elite Beat!)
67
Katu (Beat!)
7
Mods
HD,DT
Top 50 Scoreboard
| | Rank | Score | Accuracy | Player | Max Combo | 300 / 100 / 50 | Geki | Katu | Misses | Mods | |
| --- | --- | --- | --- | --- | --- | --- | --- | --- | --- | --- | --- |
| #1 | | 4,701,564 | 97.73% | gissirianko | 491 | 320&nbsp&nbsp/ 10 / 1 | 67 | 7 | 0 | HD,DT | Report |
| #2 | | 4,661,754 | 97.38% | ikaNyai | 491 | 318&nbsp&nbsp/ 13 / 0 | 65 | 10 | 0 | HD,DT | Report |
| #3 | | 4,543,433 | 99.60% | Ma yin | 491 | 329&nbsp&nbsp/ 2 / 0 | 73 | 2 | 0 | HD,HR | Report |
| #4 | | 4,519,607 | 99.19% | Hsuan_han | 491 | 327&nbsp&nbsp/ 4 / 0 | 72 | 3 | 0 | HD,HR | Report |
| #5 | | 4,514,811 | 94.76% | NaLDeey | 490 | 305&nbsp&nbsp/ 26 / 0 | 62 | 13 | 0 | HD,DT | Report |
| #6 | | 4,503,923 | 99.19% | Vitu | 491 | 327&nbsp&nbsp/ 4 / 0 | 71 | 4 | 0 | HD,HR | Report |
| #7 | | 4,495,253 | 98.39% | Futaba aoi | 491 | 323&nbsp&nbsp/ 8 / 0 | 69 | 6 | 0 | HD,HR | Report |
| #8 | | 4,482,443 | 98.79% | Azure Desu | 491 | 325&nbsp&nbsp/ 6 / 0 | 70 | 5 | 0 | HD,HR | Report |
| #9 | | 4,481,765 | 98.79% | yuuch | 491 | 325&nbsp&nbsp/ 6 / 0 | 71 | 4 | 0 | HD,HR | Report |
| #10 | | 4,471,846 | 98.59% | scps940205 | 491 | 324&nbsp&nbsp/ 7 / 0 | 69 | 6 | 0 | HD,HR | Report |
| #11 | | 4,465,612 | 97.99% | Toraschrein | 491 | 321&nbsp&nbsp/ 10 / 0 | 67 | 8 | 0 | HD,HR | Report |
| #12 | | 4,463,006 | 98.59% | wallyk | 491 | 324&nbsp&nbsp/ 7 / 0 | 70 | 5 | 0 | HD,HR | Report |
| #13 | | 4,459,727 | 98.19% | HenriqueTheGod | 491 | 322&nbsp&nbsp/ 9 / 0 | 67 | 8 | 0 | HD,HR | Report |
| #14 | | 4,458,850 | 97.94% | Vynillae | 491 | 321&nbsp&nbsp/ 9 / 1 | 67 | 7 | 0 | HD,HR | Report |
| #15 | | 4,458,694 | 97.99% | Vexuas | 491 | 321&nbsp&nbsp/ 10 / 0 | 66 | 9 | 0 | HD,HR | Report |
| #16 | | 4,454,513 | 98.19% | Digitalfear117 | 491 | 322&nbsp&nbsp/ 9 / 0 | 67 | 8 | 0 | HD,HR | Report |
| #17 | | 4,451,438 | 97.99% | SnowNiNo_ | 491 | 321&nbsp&nbsp/ 10 / 0 | 68 | 7 | 0 | HD,HR | Report |
| #18 | | 4,443,672 | 98.14% | Snowwy | 491 | 322&nbsp&nbsp/ 8 / 1 | 68 | 6 | 0 | HD,HR | Report |
| #19 | | 4,429,468 | 97.99% | Rizer | 491 | 321&nbsp&nbsp/ 10 / 0 | 66 | 9 | 0 | HD,HR | Report |
| #20 | | 4,426,875 | 97.28% | Sly | 491 | 318&nbsp&nbsp/ 11 / 2 | 64 | 10 | 0 | HD,HR | Report |
| #21 | | 4,426,208 | 97.18% | Kasumii | 491 | 317&nbsp&nbsp/ 14 / 0 | 66 | 9 | 0 | HD,HR | Report |
| #22 | | 4,424,722 | 93.45% | Skidayo | 489 | 299&nbsp&nbsp/ 30 / 2 | 53 | 21 | 0 | HD,DT | Report |
| #23 | | 4,422,093 | 97.94% | Kamsamolec | 491 | 321&nbsp&nbsp/ 9 / 1 | 66 | 8 | 0 | HD,HR | Report |
| #24 | | 4,411,058 | 96.98% | nadesico | 491 | 316&nbsp&nbsp/ 15 / 0 | 65 | 10 | 0 | HD,HR | Report |
| #25 | | 4,398,833 | 96.93% | - Asuramaru - | 490 | 316&nbsp&nbsp/ 14 / 1 | 66 | 8 | 0 | HD,HR | Report |
| #26 | | 4,394,481 | 97.33% | Sn0rY | 491 | 318&nbsp&nbsp/ 12 / 1 | 64 | 10 | 0 | HD,HR | Report |
| #27 | | 4,370,396 | 96.58% | Zeatlan | 491 | 314&nbsp&nbsp/ 17 / 0 | 63 | 12 | 0 | HD,HR | Report |
| #28 | | 4,367,002 | 96.88% | HDHR_D6 | 490 | 316&nbsp&nbsp/ 14 / 0 | 65 | 9 | 1 | HD,HR | Report |
| #29 | | 4,363,147 | 95.52% | xxakashixx | 491 | 309&nbsp&nbsp/ 21 / 1 | 58 | 16 | 0 | HD,HR | Report |
| #30 | | 4,359,303 | 95.97% | asd741 | 490 | 311&nbsp&nbsp/ 20 / 0 | 60 | 15 | 0 | HD,HR | Report |
| #31 | | 4,349,422 | 95.57% | t-903wjhg8_w409 | 490 | 309&nbsp&nbsp/ 22 / 0 | 62 | 13 | 0 | HD,HR | Report |
| #32 | | 4,339,146 | 95.57% | Sharu Rimuru | 491 | 309&nbsp&nbsp/ 22 / 0 | 60 | 15 | 0 | HD,HR | Report |
| #33 | | 4,329,615 | 94.76% | SnooKeR1337 | 491 | 305&nbsp&nbsp/ 26 / 0 | 58 | 17 | 0 | HD,HR | Report |
| #34 | | 4,304,018 | 100.00% | Aikyuu-Chan | 491 | 331&nbsp&nbsp/ 0 / 0 | 75 | 0 | 0 | HD | Report |
| #35 | | 4,304,018 | 100.00% | flipshock8 | 491 | 331&nbsp&nbsp/ 0 / 0 | 75 | 0 | 0 | HD | Report |
| #36 | | 4,302,914 | 95.37% | Freddy | 490 | 308&nbsp&nbsp/ 23 / 0 | 59 | 16 | 0 | HD,HR | Report |
| #37 | | 4,300,858 | 99.80% | lanbokarn | 491 | 330&nbsp&nbsp/ 1 / 0 | 74 | 1 | 0 | HD | Report |
| #38 | | 4,300,310 | 99.80% | -Jaja- | 491 | 330&nbsp&nbsp/ 1 / 0 | 74 | 1 | 0 | HD | Report |
| #39 | | 4,299,618 | 100.00% | Coppola | 491 | 331&nbsp&nbsp/ 0 / 0 | 75 | 0 | 0 | HD | Report |
| #40 | | 4,299,288 | 99.80% | ITapz | 491 | 330&nbsp&nbsp/ 1 / 0 | 74 | 1 | 0 | HD | Report |
| #41 | | 4,298,518 | 100.00% | Sotarks | 491 | 331&nbsp&nbsp/ 0 / 0 | 75 | 0 | 0 | HD | Report |
| #42 | | 4,298,518 | 100.00% | Flamcio | 491 | 331&nbsp&nbsp/ 0 / 0 | 75 | 0 | 0 | HD | Report |
| #43 | | 4,297,418 | 100.00% | GiDioN4ik | 491 | 331&nbsp&nbsp/ 0 / 0 | 75 | 0 | 0 | HD | Report |
| #44 | | 4,297,418 | 100.00% | EpicAsianGamer | 491 | 331&nbsp&nbsp/ 0 / 0 | 75 | 0 | 0 | HD | Report |
| #45 | | 4,297,418 | 100.00% | maglat | 491 | 331&nbsp&nbsp/ 0 / 0 | 75 | 0 | 0 | HD | Report |
| #46 | | 4,296,818 | 100.00% | Karren | 491 | 331&nbsp&nbsp/ 0 / 0 | 75 | 0 | 0 | HR | Report |
| #47 | | 4,295,218 | 100.00% | 86Natsu | 491 | 331&nbsp&nbsp/ 0 / 0 | 75 | 0 | 0 | HD | Report |
| #48 | | 4,294,965 | 99.80% | Cookeiz | 491 | 330&nbsp&nbsp/ 1 / 0 | 74 | 1 | 0 | HD | Report |
| #49 | | 4,294,118 | 100.00% | UnknownShyGuy | 491 | 331&nbsp&nbsp/ 0 / 0 | 75 | 0 | 0 | HD | Report |
| #50 | | 4,294,118 | 100.00% | GfMRT | 491 | 331&nbsp&nbsp/ 0 / 0 | 75 | 0 | 0 | HD | Report |