Beatmap Listing » Kanemoto Hisako - I-KA-A-I-SU Tabena I KA?
Artist:
Kanemoto Hisako
Circle Size:

Approach Rate:

Title:
I-KA-A-I-SU Tabena I KA?
HP Drain:

Star Difficulty:

(4.13)
Creator:
Kawayi Rika
Accuracy:

Length:
4:03 (3:49 drain)
Source:
Sihnryaku! Ikamusume
Genre:
Anime (Japanese)
BPM:
140
Tags:
gamu kanpakyin character ika musume sihnryaku squid girl
User Rating:
Success Rate:
Points of Failure:


(graph is accumulative, based on % at fail/retry)

10.5% (6511 of 62263 plays)

Submitted:
Ranked:
Sep 25, 2011
Dec 4, 2011
Rating Spread:

Favourited 40 times in total

Users that love this map: saiban, -SakkyuN-, bonzyun, randomletters, lollibaby, Kaitokon, FoxShift, a05131, MisakaV, Kumi-blueberries, Continence, [L a m e n t], -mishi-, KangShingi, Q-RIMO, umepaan, furylove, Fuschia, ghost992326, terryyoyof and many more!
Options:
This Beatmap's Thread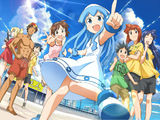 My 7th Ranked beat map.(Approved)
Thanks my partner -Gamu-.

Sihnryaku! Ikamusume Character song.

Special thanks skin for JoJo
.
Taiko Oni by
kanpakyin
.
Collab time
-Gamu-
:
00:01:344 - 00:14:629 00:28:772 - 00:42:486
00:54:486 - 01:12:915 01:33:701 - 01:47:415
02:01:344 - 02:14:844 02:32:201 - 02:47:201
03:11:415 - 03:30:058 03:50:844 - 04:06:058
Me :
00:15:058 - 00:28:344 00:42:701 - 00:54:272
01:13:129 - 01:28:772 01:47:629 - 02:00:915
02:15:058 - 02:31:772 02:53:629 - 03:11:201
03:30:486 - 03:45:915
NerO is in the lead! ()
Score
30,878,548 (95.87%)
Max Combo
1117
300 / 100 / 50
776 / 50 / 1
Misses
0
Geki (Elite Beat!)
117
Katu (Beat!)
28
Mods
HD,DT
Top 50 Scoreboard
| | Rank | Score | Accuracy | Player | Max Combo | 300 / 100 / 50 | Geki | Katu | Misses | Mods | |
| --- | --- | --- | --- | --- | --- | --- | --- | --- | --- | --- | --- |
| #1 | | 30,878,548 | 95.87% | NerO | 1117 | 776&nbsp&nbsp/ 50 / 1 | 117 | 28 | 0 | HD,DT | Report |
| #2 | | 30,311,784 | 94.12% | Suzutsuki- | 1114 | 755&nbsp&nbsp/ 68 / 4 | 99 | 44 | 0 | HD,DT | Report |
| #3 | | 30,259,301 | 98.47% | Rei24 | 1118 | 808&nbsp&nbsp/ 19 / 0 | 130 | 16 | 0 | HD,HR | Report |
| #4 | | 30,141,581 | 98.15% | Shockwave000 | 1117 | 804&nbsp&nbsp/ 23 / 0 | 128 | 18 | 0 | DT | Report |
| #5 | | 29,906,241 | 97.56% | Reimu-Desu | 1118 | 797&nbsp&nbsp/ 29 / 1 | 124 | 21 | 0 | DT | Report |
| #6 | | 29,846,602 | 96.88% | gudetamaJP | 1118 | 789&nbsp&nbsp/ 35 / 3 | 117 | 26 | 0 | DT | Report |
| #7 | | 29,808,089 | 97.50% | util | 1118 | 796&nbsp&nbsp/ 31 / 0 | 122 | 24 | 0 | DT | Report |
| #8 | | 29,615,822 | 96.27% | sayonara-bye | 1118 | 781&nbsp&nbsp/ 45 / 1 | 114 | 31 | 0 | DT | Report |
| #9 | | 29,614,592 | 96.37% | Synchrostar | 1118 | 782&nbsp&nbsp/ 45 / 0 | 114 | 32 | 0 | HD,HR | Report |
| #10 | | 29,580,704 | 96.67% | Dungeon | 1118 | 786&nbsp&nbsp/ 40 / 1 | 121 | 24 | 0 | DT | Report |
| #11 | | 29,210,974 | 94.94% | Leaf | 1118 | 765&nbsp&nbsp/ 59 / 3 | 105 | 39 | 0 | DT | Report |
| #12 | | 28,938,628 | 100.00% | Rizzo | 1118 | 827&nbsp&nbsp/ 0 / 0 | 146 | 0 | 0 | HD | Report |
| #13 | | 28,870,475 | 99.76% | Yuh | 1118 | 824&nbsp&nbsp/ 3 / 0 | 143 | 3 | 0 | HD | Report |
| #14 | | 28,855,783 | 93.23% | ewfwefgwg | 1118 | 743&nbsp&nbsp/ 84 / 0 | 87 | 59 | 0 | HD,HR | Report |
| #15 | | 28,852,654 | 99.68% | SapphireGhost | 1118 | 823&nbsp&nbsp/ 4 / 0 | 142 | 4 | 0 | HD,SD | Report |
| #16 | | 28,745,293 | 99.52% | Asai Kei | 1118 | 821&nbsp&nbsp/ 6 / 0 | 140 | 6 | 0 | HD | Report |
| #17 | | 28,704,753 | 99.27% | hopperhtkn | 1118 | 818&nbsp&nbsp/ 9 / 0 | 138 | 8 | 0 | HD | Report |
| #18 | | 28,668,475 | 92.95% | Al Tang | 1115 | 740&nbsp&nbsp/ 85 / 2 | 93 | 51 | 0 | DT | Report |
| #19 | | 28,648,240 | 98.99% | fs000 | 1118 | 815&nbsp&nbsp/ 10 / 2 | 135 | 9 | 0 | HD | Report |
| #20 | | 28,613,306 | 98.93% | haruurara222 | 1118 | 814&nbsp&nbsp/ 12 / 1 | 136 | 9 | 0 | HD | Report |
| #21 | | 28,573,058 | 93.55% | [Chiyo] | 1117 | 748&nbsp&nbsp/ 75 / 4 | 100 | 42 | 0 | DT | Report |
| #22 | | 28,559,397 | 98.95% | geckogates | 1118 | 814&nbsp&nbsp/ 13 / 0 | 134 | 12 | 0 | HD | Report |
| #23 | | 28,539,053 | 94.03% | spark_sk | 1116 | 753&nbsp&nbsp/ 74 / 0 | 92 | 54 | 0 | DT | Report |
| #24 | | 28,419,699 | 98.31% | PhillyNightOwl | 1118 | 806&nbsp&nbsp/ 21 / 0 | 130 | 16 | 0 | HD | Report |
| #25 | | 28,311,336 | 97.88% | FeiSe fantasy | 1118 | 801&nbsp&nbsp/ 25 / 1 | 127 | 18 | 0 | HD | Report |
| #26 | | 28,220,852 | 98.05% | Ldd-D | 1118 | 803&nbsp&nbsp/ 23 / 1 | 130 | 15 | 0 | HD | Report |
| #27 | | 28,047,975 | 97.32% | 5231_Kinoko | 1118 | 794&nbsp&nbsp/ 32 / 1 | 125 | 20 | 0 | HD,SD | Report |
| #28 | | 28,047,427 | 91.09% | Mecarl | 1117 | 717&nbsp&nbsp/ 108 / 2 | 84 | 60 | 0 | DT | Report |
| #29 | | 28,022,906 | 96.07% | FreeSongs | 1118 | 779&nbsp&nbsp/ 45 / 3 | 115 | 28 | 0 | HD | Report |
| #30 | | 27,875,461 | 96.51% | FoxShift | 1118 | 784&nbsp&nbsp/ 42 / 1 | 115 | 30 | 0 | HD | Report |
| #31 | | 27,764,912 | 96.27% | Nicokarl | 1118 | 781&nbsp&nbsp/ 45 / 1 | 116 | 29 | 0 | HD | Report |
| #32 | | 27,327,220 | 99.92% | Roro Rosset | 1118 | 826&nbsp&nbsp/ 1 / 0 | 145 | 1 | 0 | None | Report |
| #33 | | 27,326,624 | 93.91% | AlexXerox | 1118 | 752&nbsp&nbsp/ 73 / 2 | 100 | 44 | 0 | HD | Report |
| #34 | | 27,315,500 | 100.00% | DO96CH | 1118 | 827&nbsp&nbsp/ 0 / 0 | 146 | 0 | 0 | None | Report |
| #35 | | 27,267,220 | 99.84% | WubWoofWolf | 1118 | 825&nbsp&nbsp/ 2 / 0 | 144 | 2 | 0 | None | Report |
| #36 | | 27,223,460 | 99.68% | nehejmperforto | 1118 | 823&nbsp&nbsp/ 4 / 0 | 142 | 4 | 0 | None | Report |
| #37 | | 27,223,180 | 99.36% | Darksonic | 1118 | 819&nbsp&nbsp/ 8 / 0 | 138 | 8 | 0 | None | Report |
| #38 | | 27,222,080 | 99.76% | CapnDavid | 1118 | 824&nbsp&nbsp/ 3 / 0 | 145 | 1 | 0 | None | Report |
| #39 | | 27,215,750 | 99.50% | Andrea | 1118 | 821&nbsp&nbsp/ 5 / 1 | 141 | 4 | 0 | None | Report |
| #40 | | 27,201,428 | 94.16% | Airis | 1118 | 755&nbsp&nbsp/ 70 / 2 | 97 | 47 | 0 | HR | Report |
| #41 | | 27,196,968 | 95.12% | amanatu2 | 1117 | 767&nbsp&nbsp/ 58 / 2 | 106 | 38 | 0 | HD | Report |
| #42 | | 27,187,110 | 99.68% | skanoline | 1117 | 823&nbsp&nbsp/ 4 / 0 | 142 | 4 | 0 | None | Report |
| #43 | | 27,181,920 | 99.36% | bonzyun | 1118 | 819&nbsp&nbsp/ 8 / 0 | 139 | 7 | 0 | None | Report |
| #44 | | 27,171,580 | 99.44% | Sure | 1118 | 820&nbsp&nbsp/ 7 / 0 | 139 | 7 | 0 | None | Report |
| #45 | | 27,160,360 | 99.44% | BluOxy | 1118 | 820&nbsp&nbsp/ 7 / 0 | 141 | 5 | 0 | None | Report |
| #46 | | 27,154,130 | 99.68% | Fergie | 1117 | 823&nbsp&nbsp/ 4 / 0 | 142 | 4 | 0 | None | Report |
| #47 | | 27,143,850 | 99.44% | MeRiN | 1117 | 820&nbsp&nbsp/ 7 / 0 | 139 | 7 | 0 | None | Report |
| #48 | | 27,140,270 | 99.19% | Razu | 1117 | 817&nbsp&nbsp/ 10 / 0 | 139 | 7 | 0 | None | Report |
| #49 | | 27,137,050 | 99.07% | esimon | 1118 | 816&nbsp&nbsp/ 9 / 2 | 137 | 8 | 0 | None | Report |
| #50 | | 27,120,600 | 99.44% | OK_oreGENKI | 1118 | 820&nbsp&nbsp/ 7 / 0 | 140 | 6 | 0 | None | Report |